New Love After Cancer
Journalist Amy Robach, 50, finds love and a renewed sense of purpose years after battling breast cancer. Her relationship with a fellow former "GMA" host and steady preparation for the New York City marathon shows that her strength and resilience perfected during her cancer journey has added value in life after cancer.
The former "GMA" host was diagnosed with stage 2 breast cancer and underwent a bilateral mastectomy (removal of both breasts) and chemotherapy to treat it and reach remission.
Robach's cancer journey affected her relationship with her ex-husband. She later told SurvivorNet in an interview that her cancer experience changed her outlook on life and that she is more compassionate and empathetic towards herself and others.
Many cancer warriors know the impact a diagnosis can have on not just them but their families. In many cases, embarking on a cancer journey can bring families, partners, and spouses closer together, but not always.
Couples battling a cancer diagnosis should remember to maintain open communication, keep up the intimacy where possible, and find support from loved ones.
Journalist Amy Robach is focused on her personal happiness these days, which includes finding "true love." The former "Good Morning America" host has been dating fellow and former "GMA" host TJ Holmes since last year. The two have shared loving moments on social media while preparing for the New York City Marathon together.
As a breast cancer survivor, finding love and romance does not always come easy, as cancer can strain existing relationships.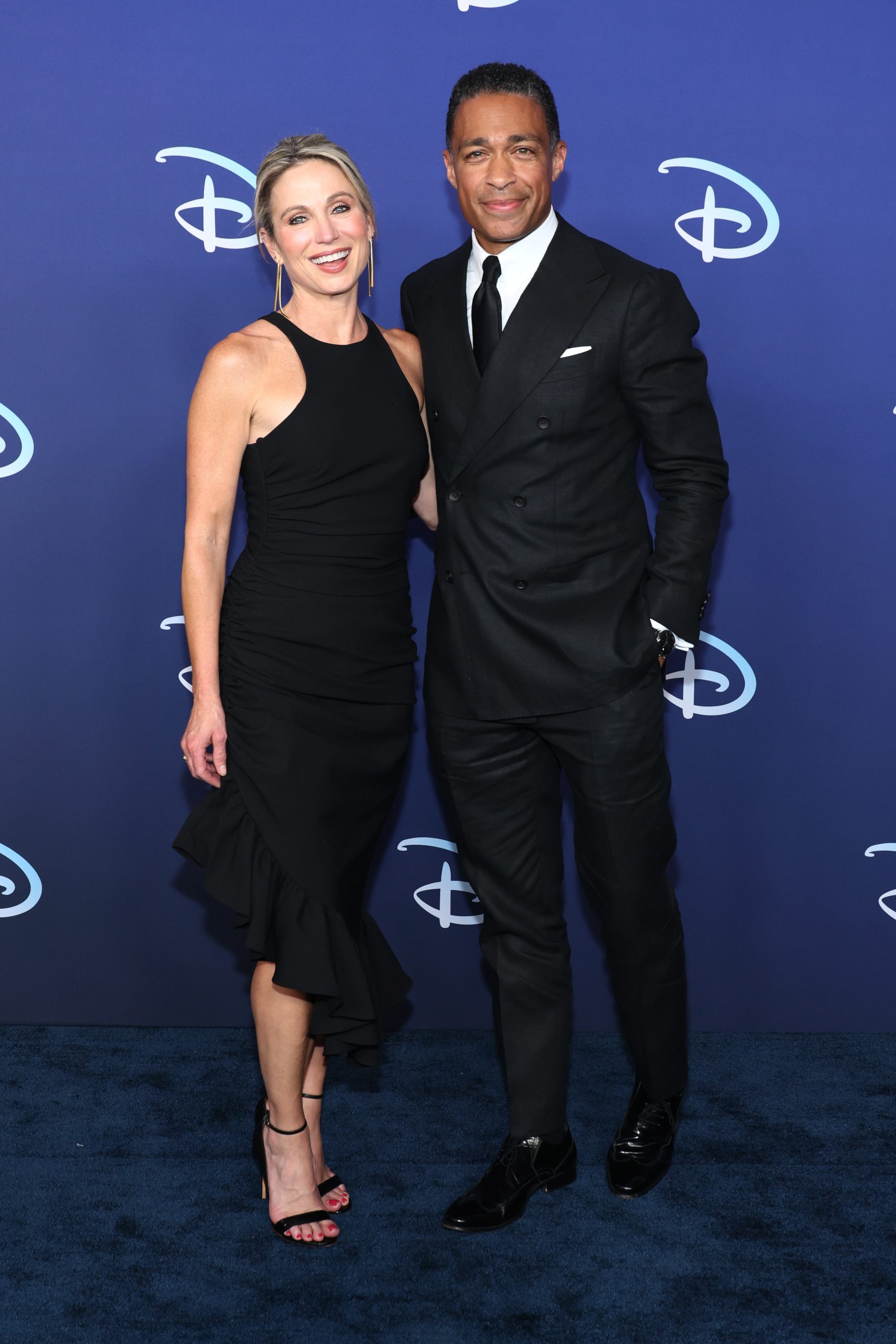 Read More
A
study
published in Science Daily by the Fred Hutchinson Cancer Research Center found women are "six times more likely to be separated or divorced soon after a diagnosis than if a man in the relations is the patient."
According
to the New York Daily News, Robach finalized her divorce with actor Andrew Shue in March 2023. She admitted her diagnoses negatively affected her relationship with Shue for "several months" in an
interview
with People Magazine. Now in remission and the divorce behind her, Robach, a mother of two, is focused on her new love. She and Holmes, who also recently finalized a divorce from his ex-wife, share many romantic moments on their social media channels.
View this post on Instagram
"Hog for a night. Dawg for life. #TrueLove," Robach wrote in an Instagram caption.
Robach and Holmes went to a football game in Arkansas. Photos from Holmes show the happy couple hugged up on the sidelines.
They are also preparing for the New York City marathon. Both of their social media channels have shown them training throughout the summer and fall for the big run.
View this post on Instagram
"Let the tapering begin…and a big thank you for the post-run eggs and chorizo," Robach wrote, tagging her boyfriend Holmes in the post.
Supportive fans of the journalists offered words of encouragement.
"You guys are going to nail that marathon," Instagram user Ruth Malyjurek wrote.
View this post on Instagram
Robach's renewed focus on the upcoming marathon and newfound relationship illustrates how she's been able to move ahead with life after battling breast cancer. Her strength and resilience offer hope for other women struggling with their journeys.
Robach's Breast Cancer Journey
Robach's cancer journey began after being encouraged by Robin Roberts during a segment on the morning show. Like Roberts, who also learned of her cancer diagnosis while undergoing a self-exam, Robach underwent a mammogram on the program to promote breast cancer awareness.
Robach's screening led to her diagnosis of stage 2 invasive breast cancer. She also learned cancer had spread to her sentinel lymph nodes. After her tumor was detected, she underwent a bilateral mastectomy (also called a double mastectomy), where both breasts were removed. Following the procedure, Robach underwent six months of chemotherapy. Luckily, her treatments helped her reach remission.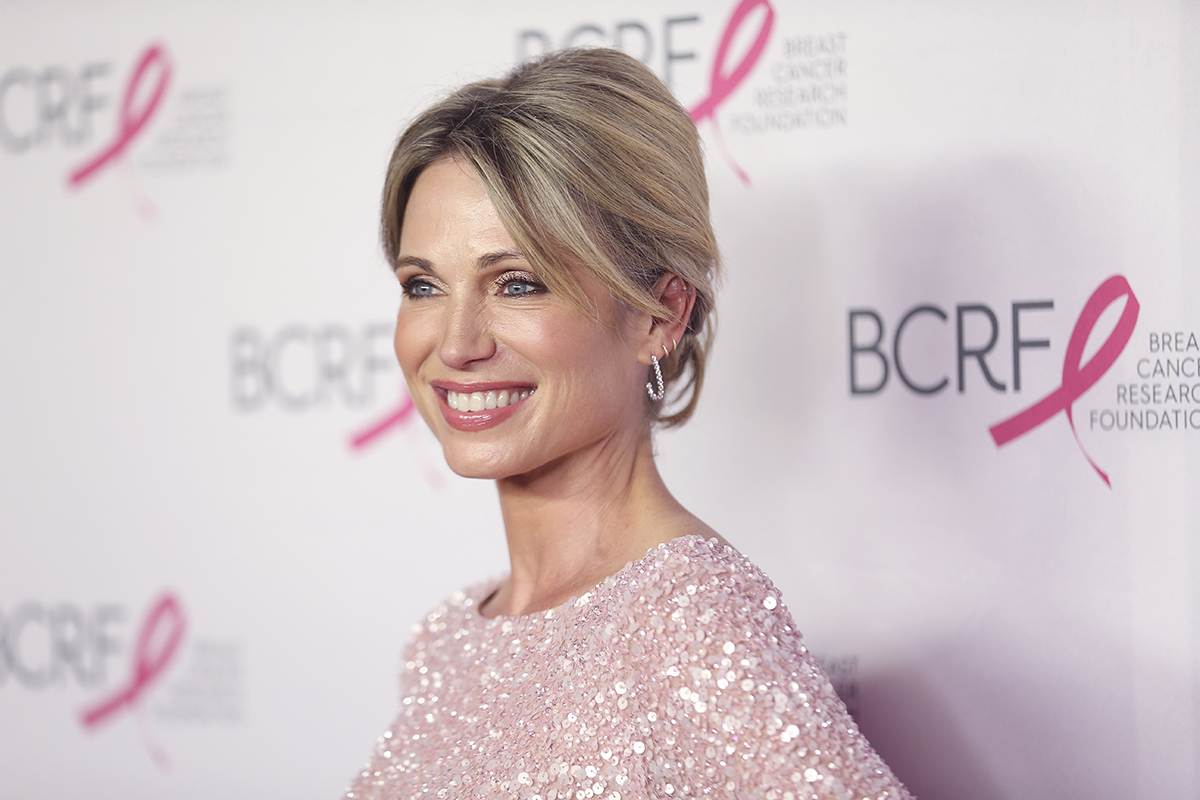 Robach previously told SurvivorNet in an interview that her cancer diagnosis brought her closer to her husband, Melrose Place star Andrew Shue. Sometimes, a major health condition can strengthen relationships as both individuals find support and strength with each other. However, the opposite can also be true if the relationship is already struggling.
Robach also discussed a few of the trials and tribulations you undergo as you take on cancer.
Robach's cancer journey strengthened her compassion for others. She says she developed a new kind of compassion that wasn't possible before her experience with breast cancer.
"Cancer is something that has changed my life forever, something that I will always live with," Amy expressed. "There's anger at first because you've lost security, and you've never had it to begin with. None of us have security, but you are grieving this loss of security because we all feel like there's tomorrow. We all feel like there's another day. When you get to something like this, you're angry that you lost that. That's been taken away from you. From that anger, I think, grew compassion and empathy."
Amy considers that loss of security one of the gifts that cancer can bring. "You truly can feel other people's pain in a way that you couldn't have before."
Cancer and Its Impact on Relationships
A cancer diagnosis before, during, or even after you find love can have lingering impacts. Sometimes, while reeling from the side effects of treatment, your mood can affect how you interact with your loved ones, including your partner. If you have finished treatment, the psychological impacts of your cancer journey can linger, impacting you and your partner, too.
"Going through treatment is a very vulnerable and emotionally exhausting experience," licensed clinical psychologist Dr. Marianna Strongin wrote in a column for SurvivorNet. "Noticing what you have strength for and what is feeling like too much… [is] extremely important to pay attention to as you navigate treatment."
However, Dr. Strongin notes that having people by your side during this "arduous chapter" of your life can be hugely beneficial.
"Studies have found consistently that loneliness is a significant risk factor for physical and mental illnesses and the trajectory of recovery," she wrote. "Therefore, it will be important that you surround yourself with individuals who care and support you throughout your treatment."
RELATED: Sex and Cancer: How to Communicate Your Desires & Fears and Create New Sexual Experiences
A study published in Science Daily by the Fred Hutchinson Cancer Research Center found women are "six times more likely to be separated or divorced soon after a diagnosis than if a man in the relations is the patient."
"Why men leave a sick spouse can be partly explained by their lack of ability, compared to women, to make more rapid commitments to being caregivers to a sick partner and women's better ability to assume the burdens of maintaining a home and family," the study said.
Family psychologist Susan McDaniel shared with the "Today" show the impact a cancer diagnosis can have on couples. She said it can either strengthen healthy relationships or widen the divide for couples already facing conflict.
For healthy couples confronted with cancer, "they recognize how they feel about each other, the petty stuff drifts away. There's a certain kind of intimacy in having to face something real serious," Dr. McDaniel said.
"For couples where there's already significant difficulties that haven't been resolved, and if the illness hits at some of that, then it's really hard," Dr. McDaniel added.
Mind-Body therapist Michael Uhl shared with "City of Hope," a national medical research institution, some tips to keep your relationship strong during your cancer journey.
Keep an open line of communication.
Rely on developed skills such as coping strategies to handle stress together.
Allow some alone time or a "time out" for each other.
Remember to keep your intimacy intact; this doesn't necessarily mean sex.
Do things you both love together.
Boost your support network, including friends and family, to help with new tasks while caring for your partner.
Find support groups in a similar situation to yours.
Hold each other accountable, which includes making healthy lifestyle choices.
Don't blame each other.
Find a therapist to help you through this new chapter in your life.
Questions to Ask Your Doctor
If you find yourself struggling with a diagnosis or helping a loved one cope with their emotions, consider asking your doctor the following questions:
How can I go about improving my outlook/mental health?
Are there any activities I can do to encourage positive feelings?
When should I seek other interventions if I'm still struggling?
What are the steps to finding a different therapist if the one I'm using is not working out?
Learn more about SurvivorNet's rigorous medical review process.
---