How to Cope with an Unexpected Diagnosis
"Veep" actress Julia Louis-Dreyfus recalls being diagnosed with stage 2 breast cancer in 2017 the day after winning an Emmy, which "terrified" her. She's since undergone chemotherapy and a double mastectomy (removal of both breasts) for treatment and has reached remission.
When you are diagnosed with cancer, your emotions are likely to be fluid, and that's normal. Psychiatrist Dr. Lori Plutchik recommends people faced with a significant health crisis, including a cancer diagnosis, lean into their support system, which can be comprised of loved ones. Sometimes, a mental health professional is needed for additional help.
A double mastectomy typically takes surgeons about two hours to remove both breasts and eliminate the cancer. If a woman opts to have reconstructive surgery after the mastectomy, surgeons either use an implant or take tissue from elsewhere on the body.
Sometimes, a double mastectomy is performed to reduce breast cancer risk, especially for women at higher risk who have a family history of the disease or possess the BRCA gene mutation.
Chemotherapy can cause several side effects, including nausea, vomiting, and hair loss. Your doctor can help you manage some of these side effects.
Actress Julia Louis-Dreyfus, 62, is a strong and resilient woman who is well accomplished, but when she first learned she had breast cancer, she was downright terrified of its potential to wreak havoc on her life. Her journey was filled with a roller coaster of emotions, from when she learned she had cancer to her ability to tap into inner strength when she didn't know she had to withstand chemotherapy.
Now years into remission, she is reflecting on her breast cancer journey as the nation continues to draw much-needed attention to breast cancer awareness and its mental and physical impacts on warriors and survivors mentally and physically.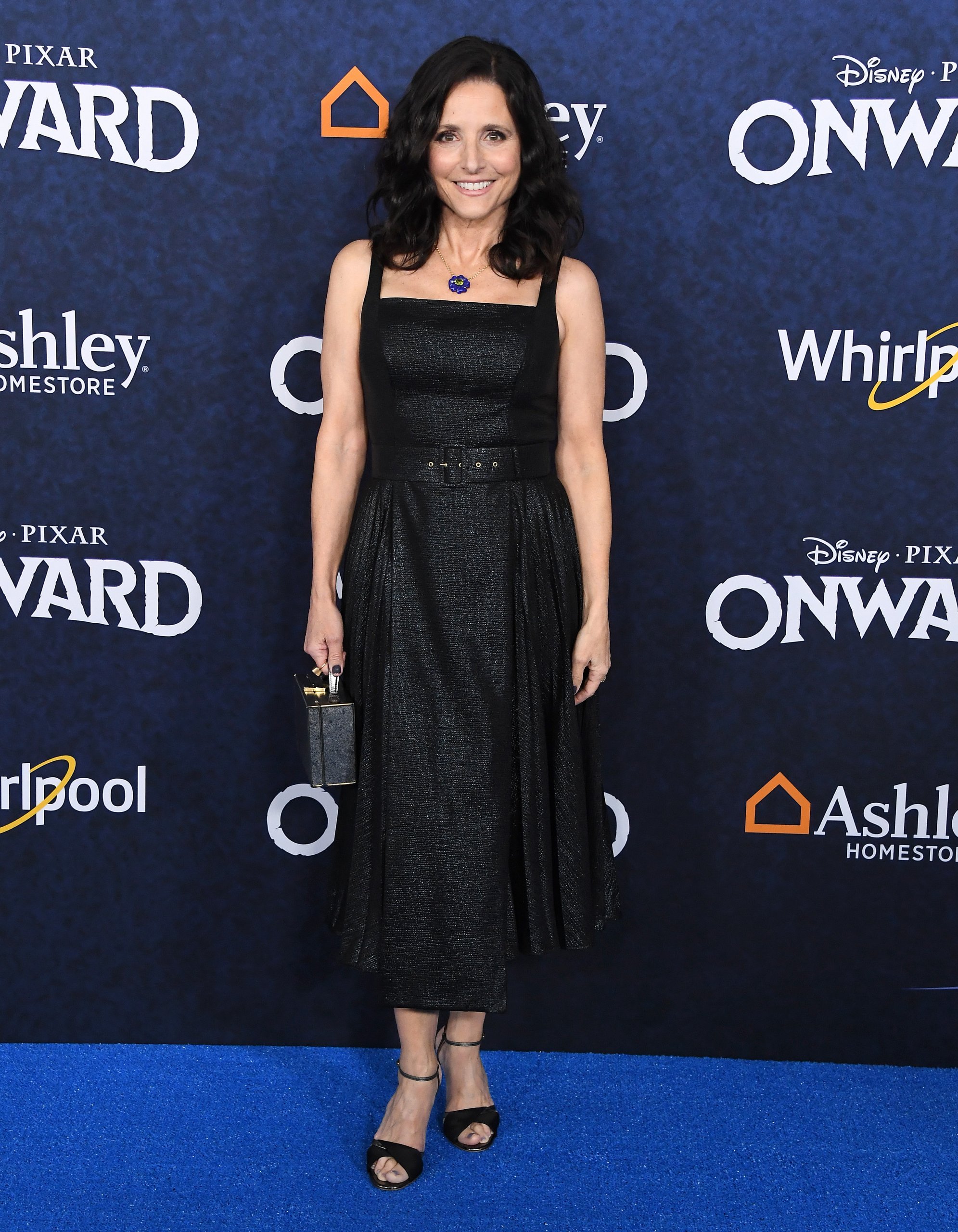 Read More
The award-winning actress best known for her roles in "Seinfeld" and "Veep" says her experience with cancer changed her outlook on life and aging. The cancer journey helped her tap into inner strength and resilience, where few things cause her great worry. However, her mindset was quite different back in 2017 when she received the most unexpected news a day after one of her biggest career moments. "I started laughing. Well, because the night before, I had won an Emmy. And so, I came downstairs and…the Emmy was there. It was like on the dining room table. I'm coming down to get coffee. My cell phone rings and it's my doctor saying, 'Guess what, you have cancer,'" Louis-Dreyfus said,
according to People
. Dreyfus was stunned by the news she had stage 2
breast cancer
.
"Of course, I did laugh, and then I became hysterical, crying, because I was terrified, as most people are, or as all people are, if they get a diagnosis like that," she said.
Stage 2 breast cancers are either larger than stage 1 tumors or have moved to a few nearby lymph nodes. Treatment will likely be some combination of surgery, radiation, and chemotherapy. If chemotherapy is also needed after surgery, the radiation is delayed until the chemo is done. The same approach is taken to hormone receptor and HER2 positive as stage 1.
Coping with your fluid emotions shortly after being diagnosed with cancer is quite the experience. Psychiatrist Dr. Lori Plutchik recommends people faced with a significant health crisis, including a cancer diagnosis, lean into their support system, which can be comprised of loved ones. Sometimes, you may need to see a mental health professional for additional help.
After her diagnosis, she shared the news publicly on her social media channels to an outpouring of support.
Just when you thought… pic.twitter.com/SbtYChwiEj

— Julia Louis-Dreyfus (@OfficialJLD) September 28, 2017
"You have always been my hero, and now, more than ever, you will be one of my inspirations. Thank you for sharing your journey," Instagram user Donna Romano wrote on Louis-Dreyfus' post.
As Louis-Dreyfus bravely fought her breast cancer head-on, she underwent six rounds of chemotherapy and a double mastectomy during her treatment.
To help her through chemo, she reflected on a nerve-wracking moment when she was on a boat with her husband. She then jumped in the water for a swim. However, a shark eerily crept up behind her. She knew she needed to get back on the boat quickly.
"I just saw the ladder, and I started swimming towards it, and I made the decision not to look around me at all. I was just going to stay looking at the ladder. And that very much applied to how I got through my cancer adventure – was sort of looking at the ladder. Just let's get this done, let's get there," Louis-Dreyfus said.
RELATED: Thousands of Breast Cancer Patients Don't Need Chemotherapy
Chemotherapy can cause several side effects, including nausea, vomiting, and hair loss. Your doctor can help you manage some of these side effects. Fortunately for hair loss, while it usually begins about three to four weeks after beginning chemotherapy and continues throughout treatment, it usually regrows after treatment concludes.
WATCH: Managing chemotherapy side effects.
She also underwent a double mastectomy during treatment. During this procedure, both breasts are removed to get rid of cancer. The procedure may also be a preventative measure for women at high risk of developing breast cancer. Afterward, some women decide to have their breasts reconstructed and have implants put in, while others don't have reconstruction at all.
RELATED: What Happens During a Double Mastectomy?
"A double mastectomy typically takes about two hours for the cancer part of the operation, the removing of the tissue," Dr. Elisa Port, Chief of Breast Surgery at Mount Sinai Health System, tells SurvivorNet.
WATCH: Helping You Understand a Double Mastectomy.
"The real length, the total length of the surgery, can often depend on what type of reconstruction [a patient] has." To reconstruct the breast, surgeons can either use an implant or take tissue from elsewhere in the body and transplant it.
By October 2018, Louis-Dreyfus announced that she was "cancer-free." Remarkably, the brave actress is nearing the notable milestone of five years in remission.
"For cancers that return, most do so within the first five years after treatment. But, there is a chance that cancer will come back later. For these reasons, doctors cannot say for sure that you are cured. The most they can say is that there are no signs of cancer at this time," the National Cancer Institute explains.
However, just because the most arduous parts of the journey were behind her, the brave actress walked away from her breast cancer experience with a renewed outlook on life.
How Cancer Can Reshape Your Perspective
"I'm just very focused on…trying to enjoy my life as much as possible," Louis-Dreyfus said.
After beating cancer, the mother of two finds solace and gratitude in her life and loved ones.
"I'm just so happy to be here, you know. I think I'm enjoying things more. I think I work hard now to try not to allow my stress to enter my body if I can do it. That's a difficult nut to crack, you know, for sure, because we're all stressed. But it does have an impact," she added.
"The patients who do well with cancer, they live life with that kind of gratitude, but in terms of everything," Dr. Zuri Murrell, a colorectal cancer surgeon at Cedars-Sinai Medical Center, told SurvivorNet. "They're grateful, not for cancer, but they're grateful for an opportunity to know that life is finite."
The "Veep" star is also at peace with aging.
"As you age, you just get deeper rooted. You get to know yourself and your world and the world, I hope, better than you knew it when you were 17. I have a bigger sense of community and responsibility to others that I certainly didn't have in the same way at the age of 17 when I was just thinking about me, me, me, me, me," she said.
What To Ask Your Doctor
If you have been diagnosed with breast cancer, you may have questions about keeping your strength through treatment. Here are a few questions to help you begin the conversation with your doctor:
What treatment will I be receiving?
What side effects are associated with this treatment?
Are there steps I can take daily to help minimize these side effects?
What physical activity routine do you recommend for me during treatment?
Do you have recommendations for someone who doesn't particularly enjoy exercise?
Can you recommend a dietician who can help me with healthy eating tips and weight maintenance?
I've been having trouble sleeping. Do you have any treatment recommendations?
Learn more about SurvivorNet's rigorous medical review process.
---