Faith During Difficult Times
If you're waiting for a difficult time to pass – like cancer treatment – "Good Morning America" host Robin Roberts has a message of resilience for you.
Robin Roberts is a two-time cancer survivor known for her outward devotion to faith, and she reminded her followers that challenging situations are "only temporary."
"Soon you're gonna see breakthroughs, soon you're going to see … dreams suddenly come to pass," she said.
Although it's not for everyone, leaning into faith can help people faced with an obstacle like cancer.
One cancer survivor also shared that she's ready for any challenge that comes her way because her faith in God is so strong.
As a two-time cancer survivor, "Good Morning America" host Robin Roberts, 62, has certainly had her fair share of trials and tribulations. So she knows what it's like to weather a storm.
If you're in that season of life now, waiting to finally see the end of a difficult journey, Roberts is reminding you that this trouble you're facing will not last forever.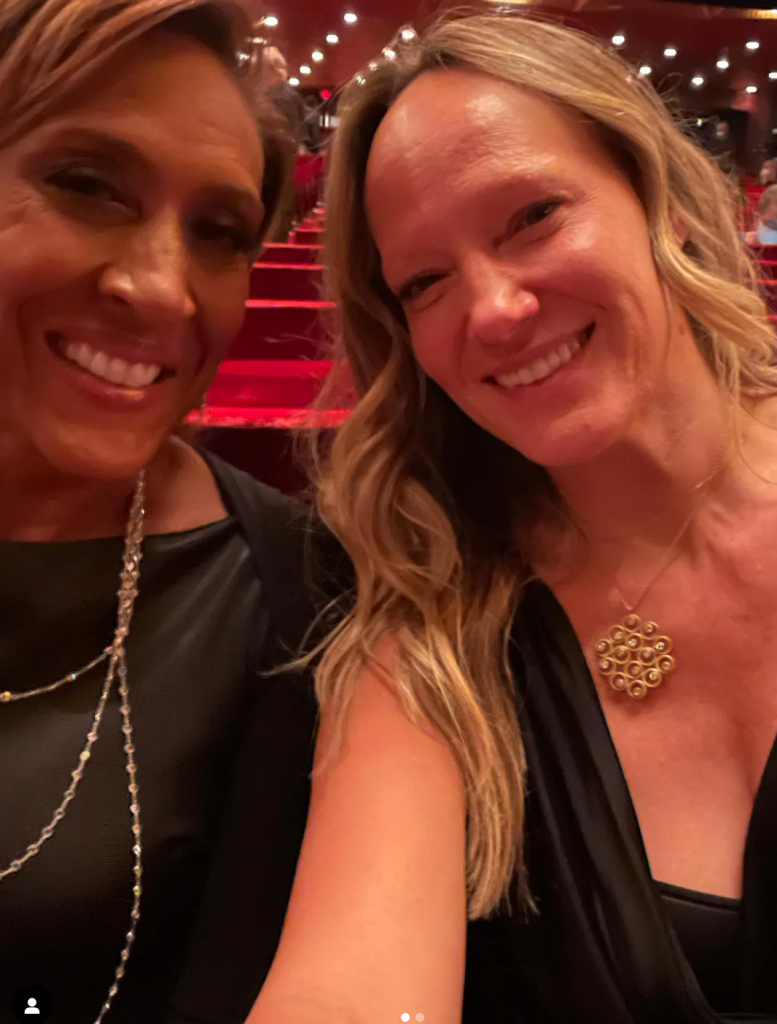 Read More
Roberts has overcome both a battle with
breast cancer
in 2007 and a battle with
myelodysplastic syndrome (MDS, a type of blood cancer)
five years later. Now, her longtime partner Amber Laign is currently battling breast cancer, too. Thankfully, Laign's prognosis "is excellent," and doctor's have seemingly found an effective treatment plan for her. "It was a rough year; [Laign's] journey with breast cancer took some unexpected twists and turns but she is doing really really well,"
Roberts said in March 2023
.
RELATED: Wedding Planning While Fighting Cancer: 'GMA' Anchor Robin Roberts' Partner Had 'Rough Year' But Is 'Doing Well' Ahead of Marriage
Roberts has always turned to her faith for the strength to tackle anything that comes her way. In her most recent Instagram post, she shared her positive perspective to help others — such as cancer warriors facing daunting treatments or diagnoses — overcome their own obstacles and fears.
View this post on Instagram
"We all face difficulties that don't look like they're ever going to change," she said. "It may seem that their size, that it's not improving, so it's easy to live discouraged and accept that it's going to take years to get well…
"But don't be fooled by what you see because the trouble is only temporary. The problem will be over. Soon you're gonna see breakthroughs, soon you're going to see freedom, promotion, problem suddenly resolved, dreams suddenly come to pass," she reminded listeners.
And in her own style, she told people to "get ready for your suddenly."
As she always closes her morning prayer videos, Roberts said a prayer followed by the ritual pressing of a button that plays her "sweet" Amber's voice.
"Father, thank you," she began. "Thank you that our present troubles are temporary. We believe that breakthroughs are coming, and this could be the day that you show up and you show out. In Jesus' name, Amen. Right Sweet Amber?"
Amber's voice sang out in support.
Having Faith During a Cancer Journey
For some people like Robin Roberts, turning to faith during times of trouble like a cancer journey can be an empowering way to cope.
New York City Presbyterian Pastor Tom Evans promotes prayer for anyone struggling with a complex web of emotions after a cancer diagnosis.
Faith Perspective: Opening Yourself Up to Others After a Cancer Diagnosis
"It's important to reach out in a simple prayer to God, even if you've never prayed before, you don't know what to say, a heartfelt plea, 'God, help me, be with me,'" Pastor Evans told SurvivorNet.
"You can reach out to God and you can reach out to people, your friends and family and say, 'I can't do this on my own. I need you,'
"It's in that willingness to be open and to receive that we can actually find something deeper that we never would've encountered without this hardship."
Sharon Spencer, like Roberts and Evans, also believes in the power of faith. Even after a battle with breast cancer and the partial amputation of her leg after being hit by a car, she's as devout as ever.
Anything That Comes, I'm Ready for It: How Faith Carried Sharon Spencer Through Cancer
"My faith in God is so strong that anything that comes, I'm ready for it," she said. "Every morning, the first thing I do is thank God for another day."
Talking about how cancer changed her perspective on life, Spencer explained how her positive outlook on life and desire to help others has only grown with each hardship she's faced.
"I just think that there's a purpose for each of us and God has a plan for each of our lives," she said. "And I was just designated to give the encouragement and the support that women need.
"I've gotten so much stronger. My faith has grown so much since all of these things have happened to me. And I have a lot of work to do and a lot of people to help."
Learn more about SurvivorNet's rigorous medical review process.