Knowing the Warning Signs of Multiple Myeloma
Constant back pain and low energy led Donna Hicks to get checked out by her doctor, which revealed a myeloma diagnosis.
Multiple myeloma is a rare blood cancer involving plasma cells, which grow uncontrollably in the bone marrow and crowd out other functioning white blood cells used to fight infections.
Symptoms can include weakness and fatigue, bone pain, muscle cramps, peeing too much or too little, confusion and frequent infections.
Multiple myeloma can be divided up into categories that help physicians determine which treatments and approaches are best to use: high-risk, intermediate-risk and low-risk.
A mother of three complained of constant backpain and tiredness, but her doctor dismissed her symptoms and blamed it on her being a working mom. However, her aches and pains were pointing to something much more serious: myeloma, a form of blood cancer.
"I had this chronic fatigue that I couldn't shake," Donna Hicks told The Independent.
Read More
Hicks, 49, was diagnosed with myeloma, also called multiple myeloma, when she was 41. Her symptoms worsened after her third child was just a year old. It was during that time that she went to see her general practitioner (GP) after experiencing nonstop pain in her back and descreasing energy. "I wouldn't lift and I had really bad back pain that constantly been put down to having babies," Hicks described. When she told her doctor about her ongoing symptoms, she said the doctor ignored them.
"The GP was very dismissive. He looked at his watch a couple of times and eventually said, 'You're over 40, you work full-time, you've got three children including a baby and you're wondering why you're tired, and basically sent me packing," Hicks said.
Hicks sought a second opinion, a strategy SurvivorNet urges cancer warriors to do if they suspect they're concerns are gnot being addressed appropriately. The second doctor, Hicks said, took her concerns more seriously and ordered a blood test, which determined Hicks had myeloma. Hicks said she learned of her cancer diagnosis around the same time her mom was diagnosed with lung cancer.
"I just felt really desperate…I was so frightened," Hicks said.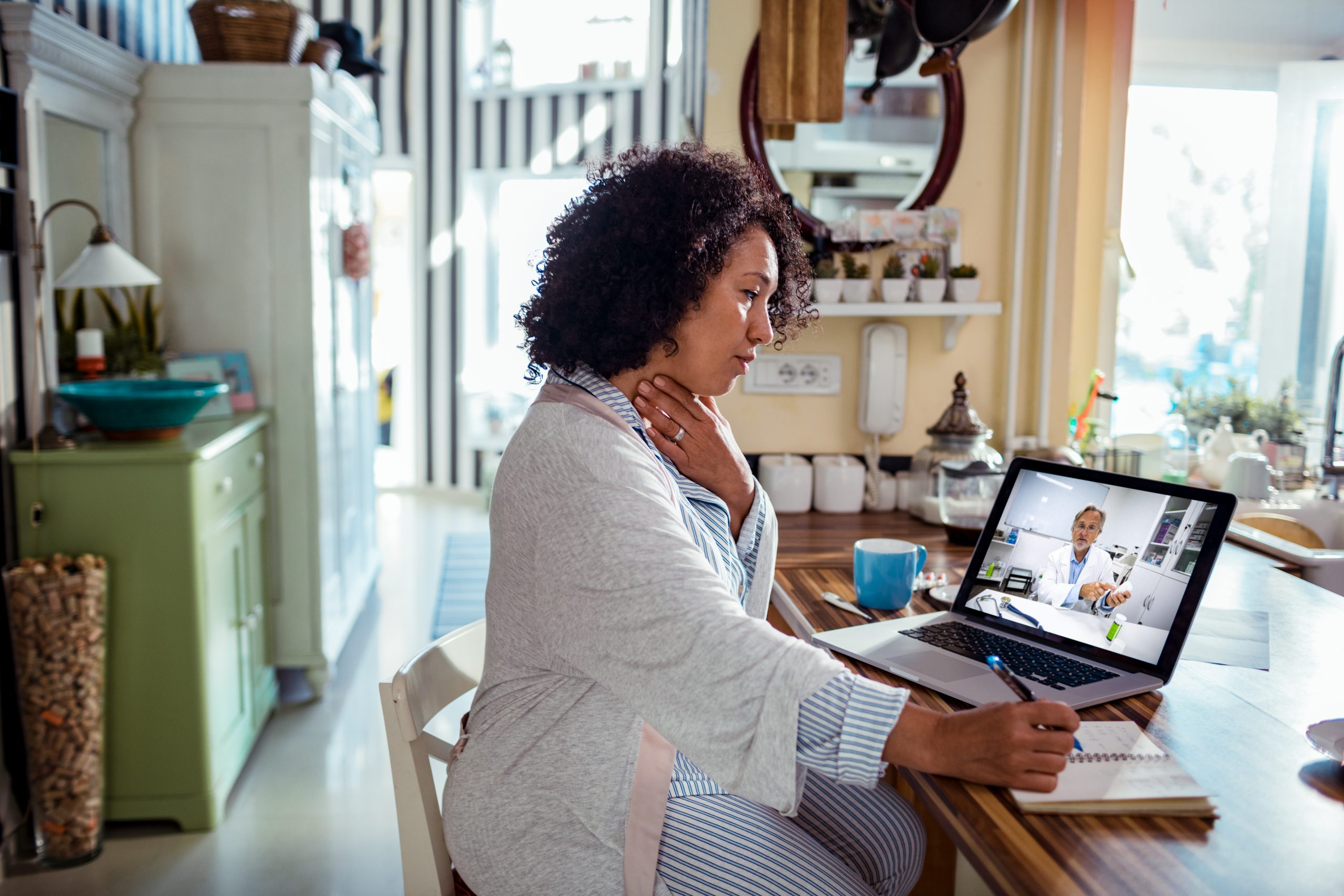 Coping With a Diagnosis
It's normal for an unexpected cancer diagnosis to feel intimidating, just as Hicks experienced. Experts recommend learning more about the disease so you can ease anxiety around the unknown. Also asking your doctor additional questions and even seeking a second opinion can help ease the initial shock and fear associated with a new diagnosis.
"I think it's really important for them to be able to hear it multiple times, take notes," Dr. Heather Yeo, colorectal surgeon at Weill Cornell Medicine said.
"I support second opinions. I actually think it's really important. I mean, if you think about it in life, how do you choose someone to cut your hair? You get an opinion, right? You usually don't just go in and sit down with the first person you see on the street and say, cut my hair. You ask around," Dr. Yeo added.
Dr. Yeo also suggests turning towards family and friends or find a support group to help you begin your cancer journey. Being surrounded by loved ones helps cancer warriors maintain a positive attitude and eases anxieties as they begin their cancer journeys.
What Is Multiple Myeloma?
Hicks' willingness to share her cancer journey during Multiple Myeloma Awareness Month helps spread awareness and strengthens the community of myeloma warriors.
Multiple myeloma is a rare and incurable blood cancer of the plasma cells, which are white blood cells that produces antibodies used to fight diseases and infections within the body. Myeloma cells prevent normal production of antibodies, leaving you vulnerable to infections.
"In general having a blood cancer means that your bone marrow is not functioning correctly," Dr. Nina Shah, a hematologist at the University of California San Francisco explained to SurvivorNet.
Myeloma cancer cells are produced inside the bone marrow and since it can occur at many sites in the bone marrow, myeloma is also known as multiple myeloma.
"The bone marrow is the factory that makes all of the cells that wind up in our bloodstream," Dr. Mikkael Sekeres, the chief of the Division of Hermatology at the University of Miami Sylvester Comprehensive Cancer Center told SurvivorNet.
Myeloma Symptoms and Risk Factors
Hicks experienced common symptoms of multiple myeloma, which people may attribute to other conditions or deem benign (noncancerous).
"It's very common for someone to say, 'You know, I've been feeling very tired," Dr. Nina Shah, a hematologist-oncologist with the University of California at San Francisco told SurvivorNet.
"But at the first sign of something abnormal, it's important to then take that to the next step and say, 'OK, what am I missing? Is there something else maybe that could be causing this?' And that's often when we see a diagnosis of multiple myeloma," Dr. Shah added.
Common symptoms for multiple myeloma include:
Weakness, dizziness, and shortness of breath, which are signs of a low red blood cell count, called anemia
Bone pain, which could be a sign of a fracture
Peeing too much or too little, muscle cramps, nausea and vomiting, which are symptoms of kidney failure
Confusion, which is caused by too much calcium in the blood
Frequent infections, because you have too few white blood cells to fight them
Risk factors that may increase your risk of multiple myeloma include:
Older age – most people diagnosed are in their mid-60s.
Being male – men are more likely to develop the disease than women.
Being of African descent – Black people are more likely to develop multiple myeloma than other racial groups.
Family history of multiple myeloma.
Personal history of monoclonal gammopathy of undetermined significance (MGUS).
Myeloma Treatment
Treatment options for multiple myeloma vary depending on the severity of the disease once it is diagnosed. Treatment options according to the Mayo Clinic include:
Bone marrow transplant.
Targeted therapy.
Chemotherapy
Corticosteroids
Radiation.
Multiple myeloma can be divided into categories that help physicians determine which treatments and approaches are best to use.
"We tend to [divide them] based on how risky the myeloma is, whereas other cancers will be staged based on how far the cancer has spread," Dr. Shah said.
High-risk multiple myeloma exists when a patient's cells contain missing segments of DNA or switched segments.
Intermediate-risk multiple myeloma is when some of these DNA changes are not present but a patient has elevated levels of certain proteins in the blood.
Low-risk multiple myeloma exists when a patient has none of these changes.
A Fighter's Spirit
Hicks overcame her initial fears of myeloma and like many of her fellow multiple myeloma warriors out there, she too tackled the disease head-on. She underwent radiotherapy to heal the fractures in her spine, followed by chemotherapy. She also received stem cell transplants in 2020 and 2021 to put the disease in remission, the Independent reported.
"The reality is that some people are lucky with myeloma and it's very unpredictable and despite best efforts and the best mentality you have around it, it may still never be enough, but I'm still here eight years later," the cancer warrior said.
"At the moment it's dormant…but while it's dormant, I'm going to get on with things and do as much as I possibly can," Hicks bravely said.
Learn more about SurvivorNet's rigorous medical review process.
---