Toothache to Cancer
Nicole Kowalski complained of a severe toothache in July 2017, but was dismissed by her dentist.
The pain spread to her jaw and face, and an x-ray revealed she had salivary gland cancer.
Kowalski went through a total of 60 days of radiation treatment and surgery which removed seven of her teeth, and was declared "cancer-free" in August 2020.
Nicole Kowalski, 28, knew something was wrong when her toothache wouldn't go away, but wasn't prepared for a cancer diagnosis. After being brushed off numerous times, she went through treatment but wasn't prepared for what followed; she lost numerous teeth but seemed to keep her sense of humor and positive attitude.
Kowalski, based in Los Angeles, tells the Daily Mail that she developed a painful toothache in July 2017 and immediately went to the dentist to have it checked out. Initially, the dentist assured her nothing was wrong and that the pain would eventually diminish — but it continued for the next six months; eventually the pain started in her jaw and face. This prompted a visit to the dentist once again in 2018, and then they took an x-ray of Kowalski's mouth. The results showed she had suffered bone loss in her jaw, but there was still no clear answer as to why. She was eventually referred to an oral surgeon who found a benign tumor in one of Kowalski's molars. It was removed, and she believed the pain was finally over.
Read More
Related: 28-Year-Old Woman Shares a Warning After Harmless 'Pimple' Turns Out to Be Cancer
That wasn't the case. During a follow-up visit with the surgeon, the physician informed Kowalski that she had been misdiagnosed and actually had salivary gland cancer, which is a type of head and neck cancer. She went through 30 days of radiation treatment, and was declared in remission. However, the pain persisted, and in December 2019 physicians revealed her cancer had returned and in fact gotten worse — her jaw bone was dying. In order to fight the disease yet again, Kowalski had to go through another 30 days of radiation treatment and also surgery. The procedure caused Kowalski to lose the hard and soft palates as well as seven teeth.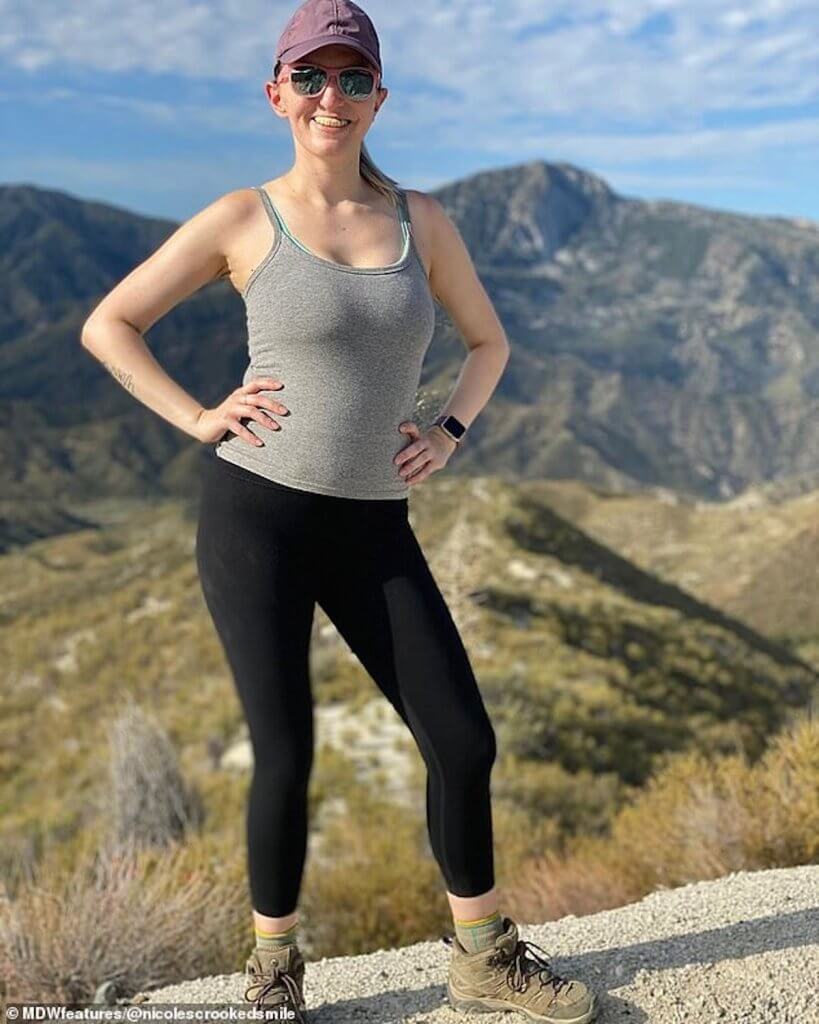 Related: After Mouth Sore Biopsy Revealed Cancer, Barbara Reed's Tongue Was Reconstructed With Tissue From Her Arm: 'I Was Sure it Was a Minor Thing'
It took nearly two years for Kowalski to finally receive the treatment she needed; she was declared officially "cancer-free" in August 2020. Her story is like many other female survivors, who recognized changes in their body but were brushed aside and told "not to worry." It's critical that everyone push for answers when they feel like something is wrong, because in the end you know your body better than anyone.
Survivors Say: Listen To Your Body
Advocating for yourself and your health is an important step in catching a possible diagnosis early. There are obstacles for both men and women, as men often delay reporting symptoms to their doctor and women can be dismissed by their physician. This was the case for April Knowles, who visited her doctor after finding a lump in her breast but left without any answers.
"At my yearly gynecologist visit, my doctor felt a lump and sort of just dismissed it, asked me if I was on my period, and said, women get changes in their breast during their cycle, and then said, I'll see you again in a year," April shares with SurvivorNet. "It turned out to be breast cancer in my spine and in my hip."
Related: If You Feel Something, Say Something — Men Ignore Symptoms Too Often
April admits she wanted her gynecologist to like her, and that's why she didn't ask questions or push for more information. However, the diagnosis made her realize in cases of health, you can really be your own best advocate. Now, April refuses to let her concerns go ignored, and encourages other women to do the same.
"I think women, especially young women, are really used to being dismissed by their doctors," April says. "You're too young for this or here's some Prozac, go home and cook dinner for your children. I think a lot of patients don't want to hurt their doctor's feelings either. We really do want our doctors to like us, but you have to take charge. You have to learn about your disease You have to ask questions. Even if you can get your doctor to do a second opinion over the phone somewhere just to get the peace of mind that you're on the right track, I think it's very helpful."
Metastatic breast cancer survivor April Knowles advocates for women to push for answers from their doctor
Learn more about SurvivorNet's rigorous medical review process.