The Resources Available to Cancer Patients Hit By Financial Turmoil
A World War II veteran, 98, who was forced out of his home at no fault of his own has angered many within his community. Supporters are demanding action from local authorities for the prestigious Legion D'Honneur recipient is also battling skin and prostate cancer.
Prostate cancer is the most common cancer in men. It starts in the walnut-shaped prostate gland, which is located between the rectum and bladder and produces the fluid that nourishes sperm. Luckily, most prostate cancer is caught with screen exams.
A cancer or chronic disease diagnosis can upend your finances adding to your emotional stress. Fortunately, there are resources available to get patients financial help.
Patient navigators are often available to help you navigate your cancer treatments and find financial resources when needed.
A brave World War II veteran, 98, who is also battling two types of cancer was forced out of his home at no fault of his own. The sudden eviction has riled up many of his supporters who are shaming local authorities for allowing this to happen.
"My father [Alfred Guenigault] fought in the war and this is the treatment he gets," Deb Dean, 66, said to the U.K.-based news outlet The Daily Mail.
Read More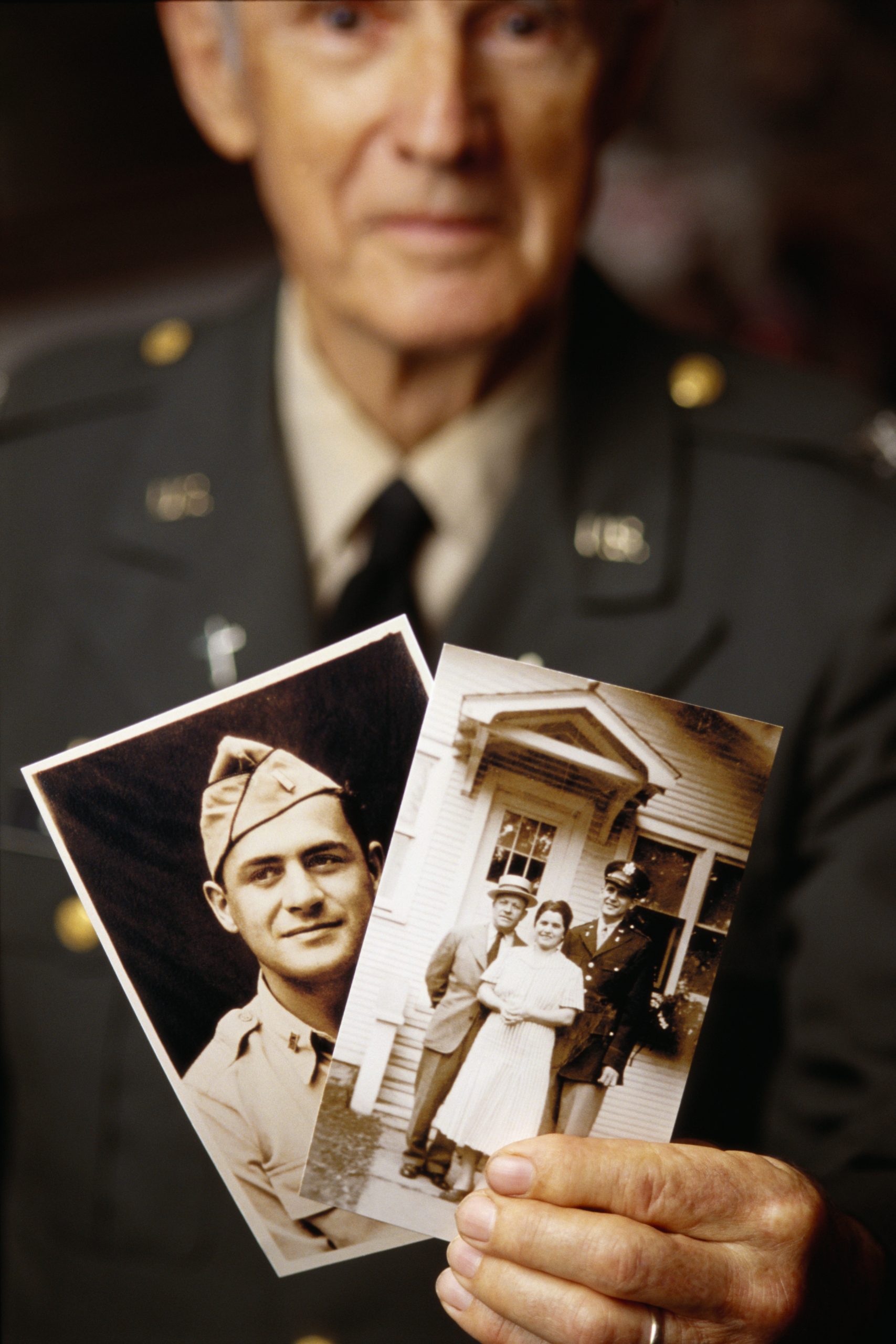 "My concern is that in six months, he may not even be here anymore," she adds about her dad who has to wait six months for a flat to live in. Guenigault is a decorated war veteran who joined the military as a teenager. He was one of the first paratroopers in Normandy in 1944. During the war, he was wounded, but he persevered. His heroic efforts earned him the prestigious Legion D'Honneur, France's highest award, for his service. His daughter tells the media outlet, after his time in the military, Guenigault worked as a taxi driver and ran a hotel alongside his longtime wife until her passing in 2015.
Guenigault is also battling prostate cancer and skin cancer although specific details of his cancer journey are not publicly known.
WATCH: Prostate cancer risks can be elevated if you have a family history of the cancer.
Currently, he is immobile and living with his daughter after he was given a two-month notice to vacate his home in Ferndown, Dorset which is about a hundred miles southwest of London. Specific details on why Guenigault was evicted remain unclear at this time.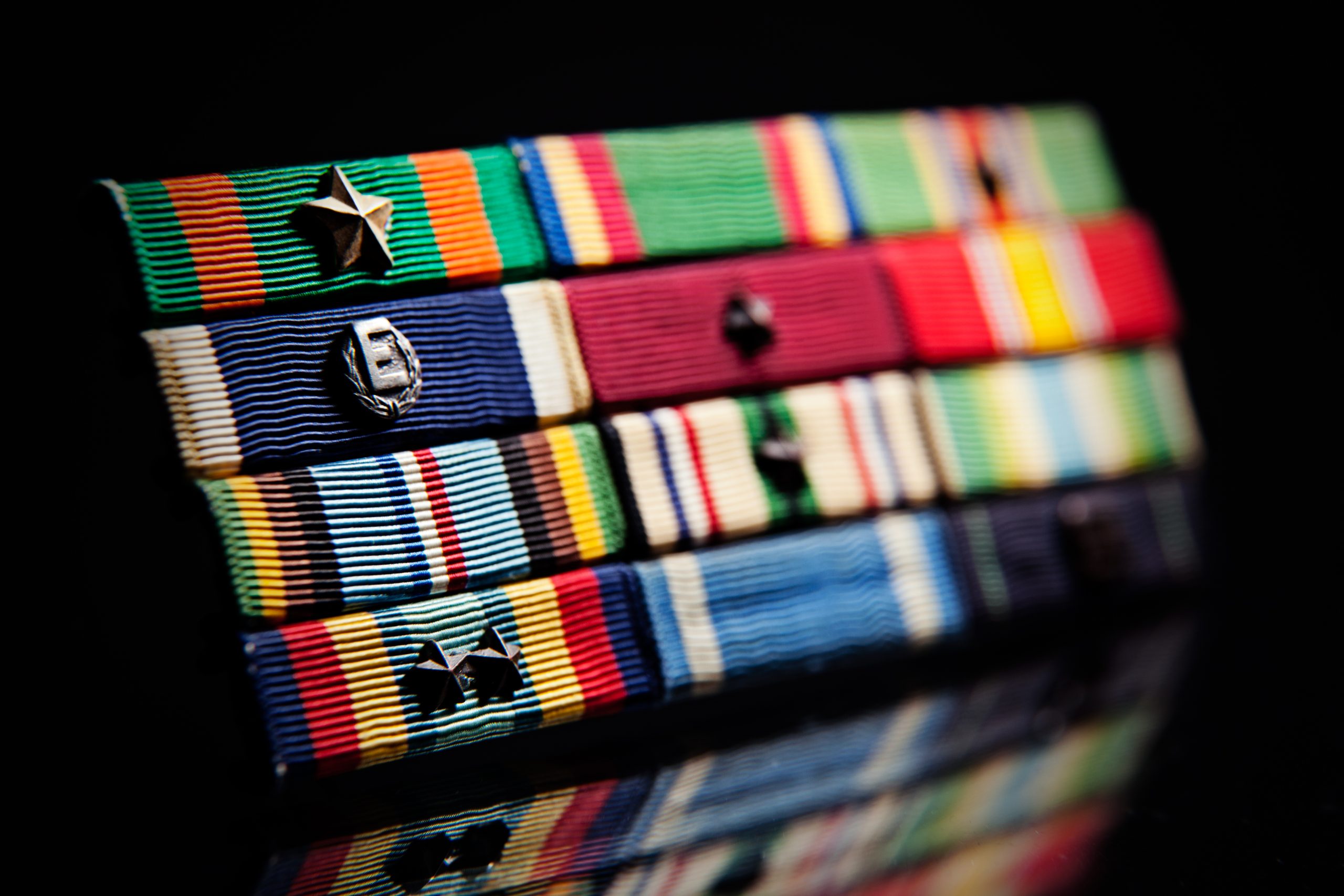 "He is so proud of his medals, but he has told me they seem worthless because of what he is going through," Dean said.
The Dorset Council, tasked with helping Guenigault find housing, said "The authority will work with the family to find suitable accommodation in 'as short a timescale as possible'."
Meanwhile, as the World War II veteran awaits housing assistance, his support within his community continues to grow.
"It is a disgrace," Jimmy Dukes, the chief executive of charity UKHomes4Heros said.
"This is a man who served his country, and he is treated like this. They should give him a bit of dignity. He fought for his country, and he is being let down by his country," Dukes continued.
When Times Get Tough for Cancer Patients, Where to Turn for Help?
While it appears Guenigault will eventually receive some sort of housing assistance from local authorities, he will likely remain with his daughter who is helping to support him. However, Guenigault's predicament is not unique, especially for cancer patients who may already be cash-strapped.
Battling cancer or chronic disease can cause a financial burden for families already struggling physically and emotionally. Fortunately, SurvivorNet has some resources to help if you are navigating a cancer journey and running against financial burdens. There are local and national organizations available to help you when you are struggling to pay your bills.
WATCH: The value of patient navigators.
Here are some examples of programs and organizations that may be able to help with bills associated with cancer treatment:
For Help With Treatment Bills
For Help With Transportation and/or Housing
Several programs may be able to assist patients if they need to travel by plane to get treatment, including Air Care Alliance, the Corporate Angel Network, and PALS (Patient Airlift Services).
Patients with Medicaid may be entitled to help pay for transportation costs to and from treatment.
The American Cancer Society's Road to Recovery program can hook patients and their families up with volunteer drivers.
Mercy Medical Angels may be able to help patients and their families pay for transportation.
The Healthcare Hospitality Network can assist with housing if a patient must be treated far from home.
The American Cancer Society Hope Lodge Program gives patients and their caregivers a free place to stay during treatment in dozens of cities across the U.S. and Puerto Rico.
For Help With Food
Food assistance may be available to people going through cancer treatment and their caregivers. Look into the Supplemental Nutrition Assistance Program aka SNAP or a program like Meals on Wheels.
Understanding Prostate Cancer
Prostate cancer is the most common cancer in men. It starts in the walnut-shaped prostate gland, which is located between the rectum and bladder and produces the fluid that nourishes sperm.
Most prostate cancer is caught with screening examinations.
Prostate cancer does not always behave the same in every man it impacts. The cancer can be considered "low-risk" and can be slow-growing, and treatment might not be necessary. In other men, the cancer may grow faster or be more aggressive, requiring more immediate treatment. Because of this, there is some debate about screening.
The United States Preventive Services Taskforce recommends men at average risk between the ages of 55-69 years old should talk with their doctor about the pros and cons of prostate cancer screening. Most doctors agree that men over the age of 70 do not need screening.
SurvivorNet experts suggested that men consider factors like their family history, genes, and age when deciding whether, and when, to screen.
Screening
When you do get screened for prostate cancer, your doctor will determine your risk for the cancer by running a few tests.
One of the tests is the PSA test, a simple blood test that screens for prostate cancer. It looks for larger amounts of protein-specific antigen (PSA) in the blood. An elevated PSA test does not always mean you have prostate cancer. It could also reflect that your prostate is enlarged which is common or it could signal an infection or inflammation.
Your doctor may also conduct a digital rectal exam (DRE) to check your prostate for lumps.
Depending on the results of these tests, imaging scans and a biopsy may be ordered.
After tests are conducted, your doctor analyzes the results to give you a Gleason Score. This score ranges from 6 to 10. The higher the score, the more aggressive the cancer.
This score, along with your other test results, helps doctors determine if your cancer is "low risk," "intermediate risk," or "high risk."
Symptoms
It might sound odd, but paying attention to the way you urinate can help you know when to seek help. Symptoms of prostate cancer may include:
Urinating more often
Waking up in the middle of the night to pee
Blood in your urine
Trouble getting an erection
Pain or burning when you urinate
Pain in your back, hips, thighs, or other bones
Unexplained weight loss
Fatigue
Treatment
After testing and your risk has been established, your doctor will discuss possible treatment options. Treatment ranges from "active surveillance" usually for men with low-risk prostate cancer. This involves regular testing every six months to monitor the prostate and check for any progression of the disease.
More aggressive treatment options include surgery and radiation therapy.
Surgery is an option for men with any risk group of prostate cancer that hasn't spread outside of the prostate gland. The type of surgery most often used is called a radical prostatectomy.
During the procedure, the surgeon removes the entire prostate, along with some tissue around it, including the seminal vesicles that release fluid into the semen. Your doctor can perform this through a traditional open procedure with one large incision or several small incisions called laparoscopic surgery.
Surgery side effects may include erectile dysfunction and urinary incontinence. Fortunately, the side effects are usually temporary and there are ways to help you manage them.
Questions for Your Doctor
If you have experienced symptoms associated with prostate cancer or have a screening coming up, here are some questions you may ask your doctor:
How long will it take to learn if my PSA levels warrant further testing?
If I have elevated PSA levels, what could be causing that besides cancer?
What are the treatment options that are best suited for me based on my risk level?
How long will my potential treatment prevent me from working or continuing normal activities?
What financial resources exist to help me with the costs associated with treatment?
Learn more about SurvivorNet's rigorous medical review process.
---