Power of Support During Cancer
Actress Shannen Doherty, 52, is battling stage 4 breast cancer and dealing with an ongoing divorce from her husband Kurt Iswarienko. A new social media post shows how the beloved "Charmed" actress is using humor on social media to get through the ups and downs of her ongoing cancer journey.
Doherty filed for divorce this past April. However, her representative said divorce was "the last thing" the actress wanted and that it took a toll on her ongoing cancer battle.
Patients with cancer in their brain who undergo surgery may experience side effects that range from weakness to headaches, and seizures. The good news is advancements in treatment are allowing patients living with an incurable stage 4 cancer like Doherty to live longer.
Patients battling a cancer or chronic disease are encouraged to seek out a support group, talk to a mental health professional, and keep their support team connected with your care team.
Beloved actress Shannen Doherty, 52, takes a subtle jab at herself in a new social media post that could be referencing a myriad of things she's dealing with from her ongoing divorce to cancer.
The ever resilient Doherty has gone through a lot over the last few months which includes brain surgery amid metastatic breast cancer and a divorce from long-time husband Kurt Iswarienko, 49. While it's unclear what caught the "Beverly Hills 90210" actress' attention with the passing meme she surely found humor in it with her laughing emoji caption.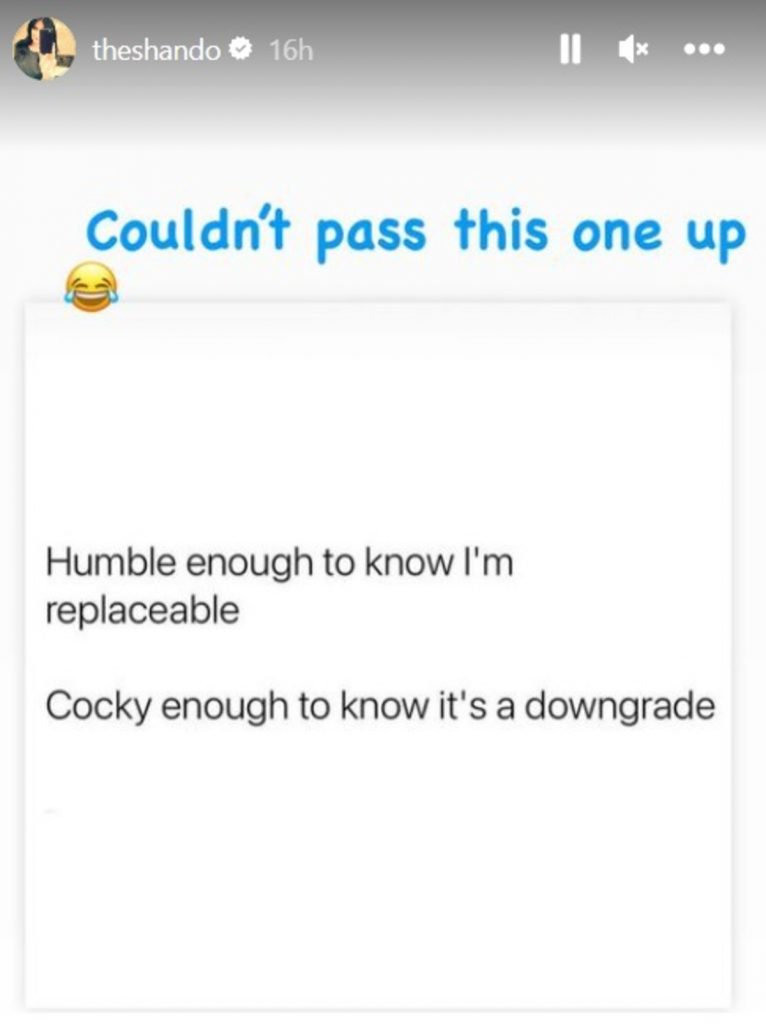 Read More
In the social media post, Doherty said she couldn't help but reshare a passing meme shared on Instagram. The post says, "Humble enough to know I'm replaceable. Cocky enough to know it's a downgrade." While Doherty didn't write the post herself she said, she "couldn't pass this one up." The post comes as she continues with her divorce proceedings from Iswarienko. The couple filed for divorce this past April; however, the two do not agree on when they officially split.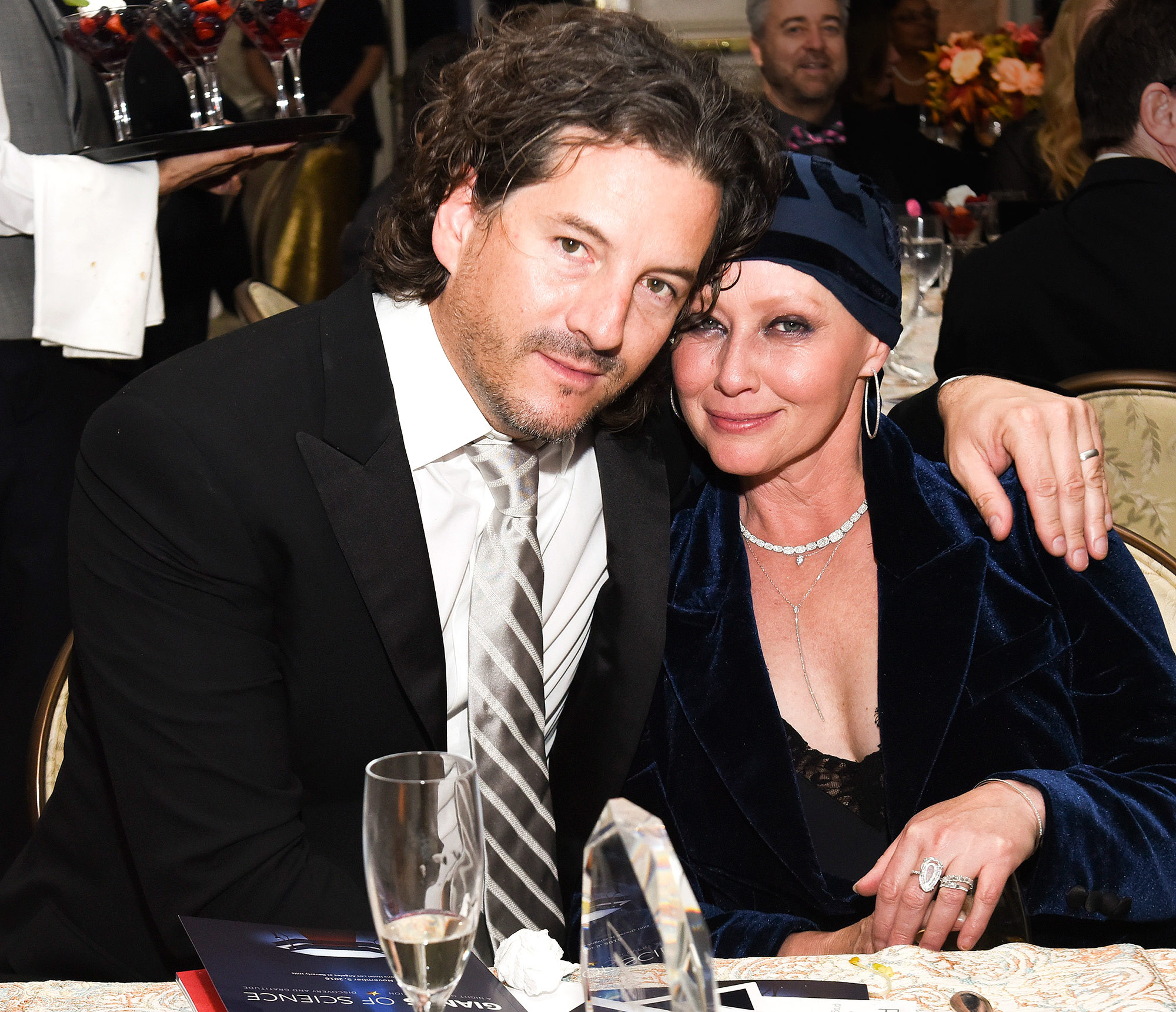 According
 to People Magazine, Doherty and Iswarienko separated in January although Doherty's representative said, "Divorce is the last thing Shannen wanted." The representative also claimed, "The split has taken a toll on Doherty's cancer battle."
According to RadarOnline, Iswarienko said the couple got married in October 2011, but he lists the date of their separation as "to be determined."
According to divorce papers, Doherty reportedly claimed "irreconcilable differences" as the reason she and Iswarienko are divorcing. She is also asking for spousal support from her former husband.
The divorce isn't the only thing the "Beverly Hills 90210" actress had to deal with this year.
In January, she underwent treatment for breast cancer that spread to her brain in a process called brain metastasis.
She shared a series of photos and videos of her getting prepared for radiation treatment on her head. During radiation, high-energy beams are aimed at the location doctors believe cancer cells to be. The MRI helps doctors pinpoint the exact location of the tumor within the skull.
She also underwent a craniotomy brain surgery where doctors worked to remove cancer from her brain.
"We take off the bone overlaying the area we need to get to. We open the little envelope around the brain called the dura and then we move through the brain tissue to get to where the tumor is to try to cut out as much as we can safely without hurting the patient's function or other important things like big blood vessels that can cause things like a stroke," says board-certified neurosurgeon at Emory University School of Medicine Dr. Kimberly Hoang.
After the procedure, the patient is closely monitored and usually receives radiation to keep the tumor from growing back.
"Because many patients can have more than one brain tumor or metastasis from their cancer, that was not reasonable to think about surgery for, they also get radiation for those spots as well to try to keep those tumors from growing or shrink them down," Dr. Hoang further explained to SurvivorNet.
Doherty's prognosis after having surgery to remove cancer from her brain is an encouraging sign of progress several neurosurgeons tell SurvivorNet.
"A couple of decades ago, to have a brain metastasis was a very bad prognosis for patients. They didn't live for more than a couple of months, so it was a very terminal thing. Thanks to a lot of advancements in microsurgery we do and radiation…patients are living longer," Dr. Hoang said.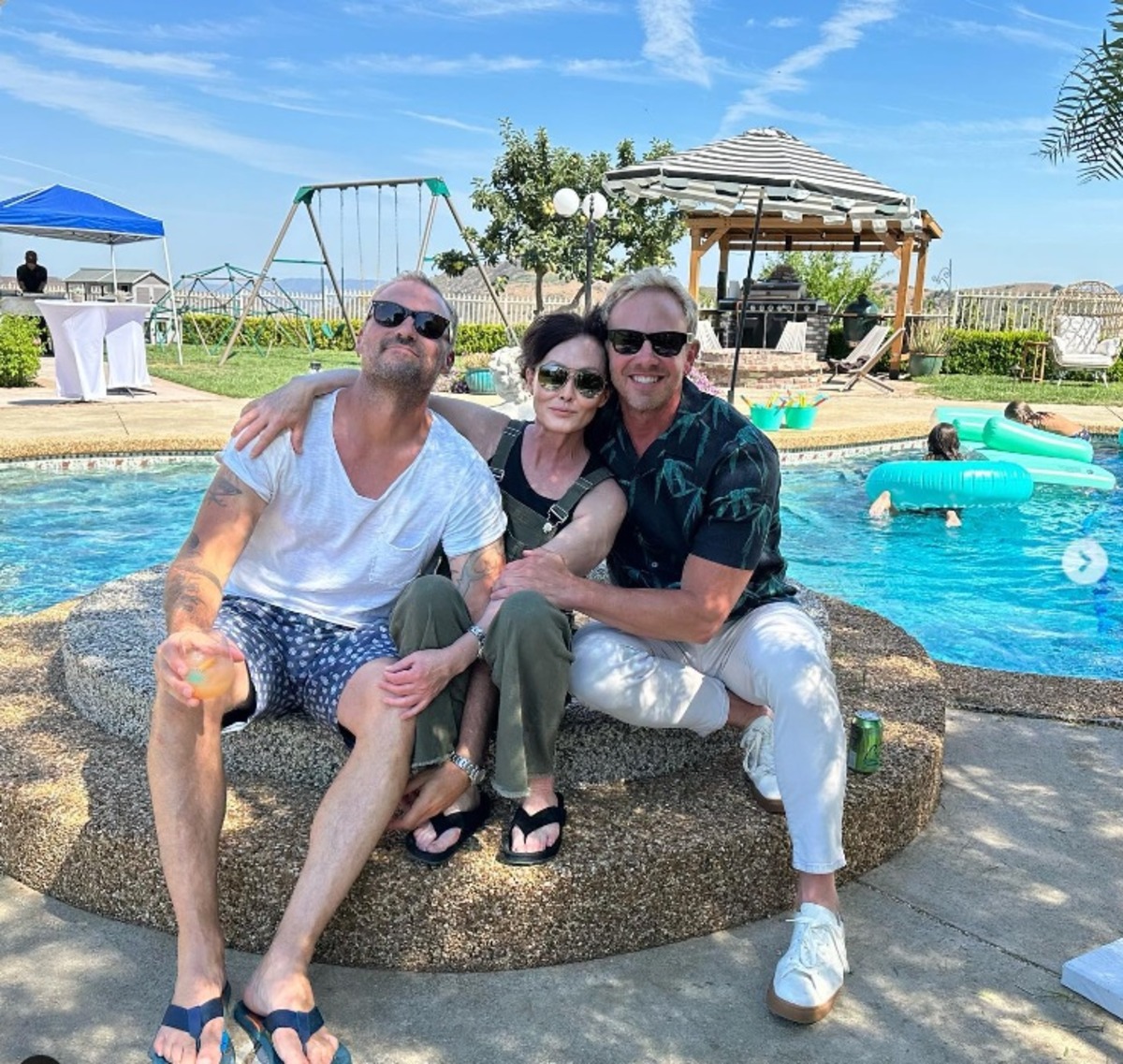 Despite the tumultuous and emotional year, the "Charmed" actress has endured so far, she remains resilient. Throughout the summer, she's shared how she's doing since her surgery earlier this year.
She appears to be in good spirits surrounded by loved ones. She celebrated the birthday of fellow "Beverly Hills 90210" alum Brian Austin Green.
She also had a delightful dinner with her "Tennessee Crew".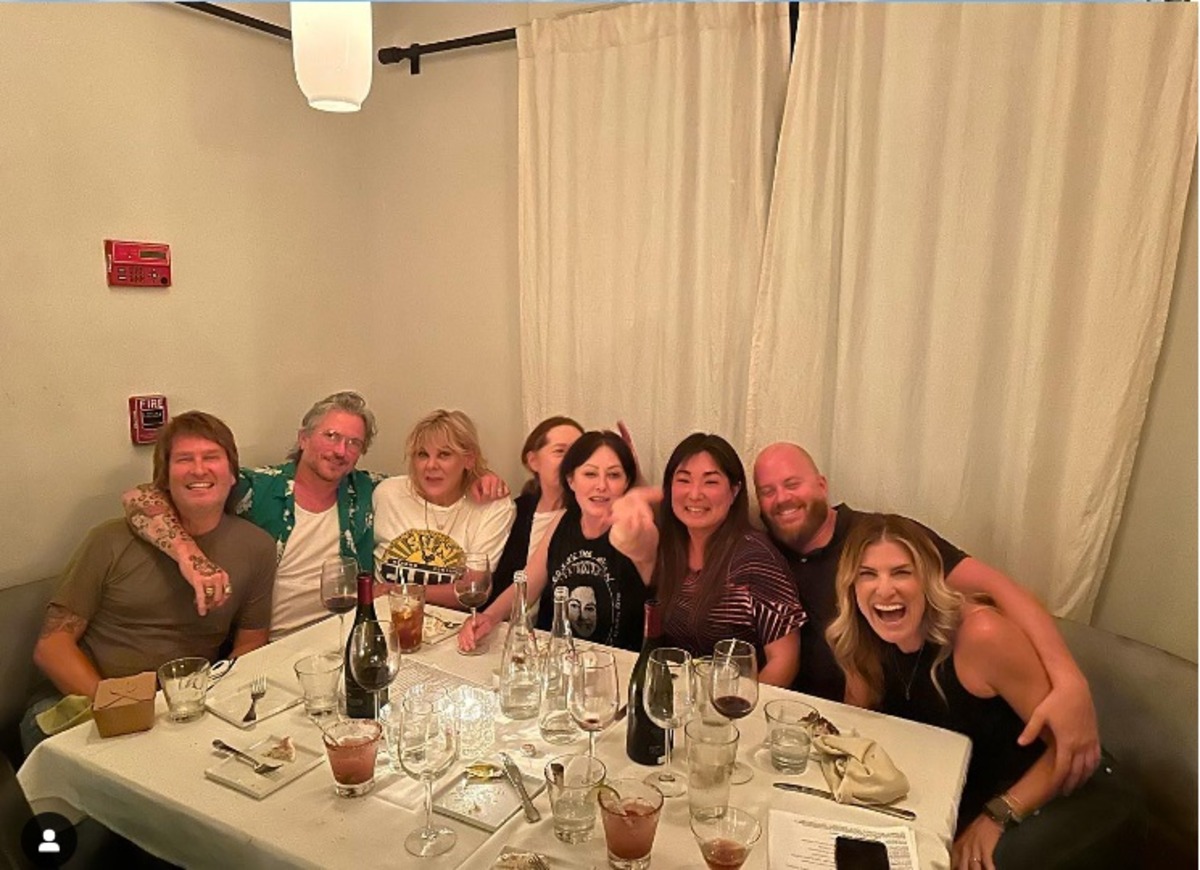 Building Support, Staying Connected
From cancer to divorce, Shannen Doherty has had a strong support group behind her every step of the way. She often shows her gratitude for loved ones including fellow cast members from her most popular television shows.
Dealing with cancer brings about a wide range of emotions, especially after a diagnosis. This is one of the most difficult phases of the cancer journey to overcome.
However, it's during these early stages that a team of supporters can be most useful. Your supporters can be made up of close family members and friends. Your support group can also be filled with people from outside your inner circle.
WATCH: Seeking support after a diagnosis.
"Some people don't need to go outside of their family and friends circle. They feel like they have enough support there," New York-based psychiatrist Dr. Lori Plutchik tells SurvivorNet.
"But for people who feel like they need a little bit more, it is important to reach out to a mental health professional," she added.
One of the benefits of having supporters includes helping alleviate stress and anxiety following your diagnosis. Supporters can also help advocate for you during treatment.
Questions to Ask Your Doctor
If you are facing a cancer diagnosis or dealing with some other situation that calls for extra help, consider asking your doctor the following questions.
Where can I seek additional support if I am struggling mentally?
Are there any support groups in the area for people like me?
Can you recommend a mental health professional for my situation?
Does my situation warrant medication for my mental health and how might that affect my cancer treatment plan?
Learn more about SurvivorNet's rigorous medical review process.
---