Spotting the Signs of Basal Cell Carcinoma
WWE star Alexa Bliss, 31, noticed a spot on her face that turned out to be basal cell carcinoma, a form of skin cancer.
Basal cell carcinoma is a highly curable but still serious form of skin cancer.
BCC is the most common form of skin cancer, with an estimated 3.6 million cases diagnosed in the U.S. each year.
BCC tends to be slow-growing and is often overlooked as a pimple or skin tag.
BCC growths can look like open sores, red patches, pink growths, shiny bumps, scars or growths with slightly elevated, rolled edges and/or a central indentation. These spots may ooze, crust, itch or bleed.
Tanning beds, which emit a form of UV ray, can increase your risk of developing skin cancer. Our experts recommend using safer alternatives like spray tans or sunless tanning lotions to achieve a bronze look.
WWE superstar Alexa Bliss, 31, revealed on social mediathat she had a curable but still serious form of skin cancer removed from her face. She's urging others to have their skin checked and highlighting an important and dangerous link between tanning bed use and an increased risk of skin cancer.
"Dear younger me, you should have stayed out of tanning beds," Bliss wrote on Instagram,
Read More
Bliss, 31, whose real name is Alexis Cabrera, shared a photo of herself revealing bandages covering part of her cheek just before her ear. The former women's champion went on to say in her post, "All clear now though! Thank you @AmericanSkinInstitute for taking great care of me!" It's unclear exactly when Bliss discovered a spot on her face that caused her to see a doctor, but her vigilance is what led to a diagnosis of basal cell carcinoma. "There was a spot on my face yes – that had gotten worse. So went to get biopsy. Was basal cell carcinoma. During my procedure doc also fount other squamous cells. Was a quick and easy procedure. Glad I always get my skin checked," Bliss
said
on Twitter to fans.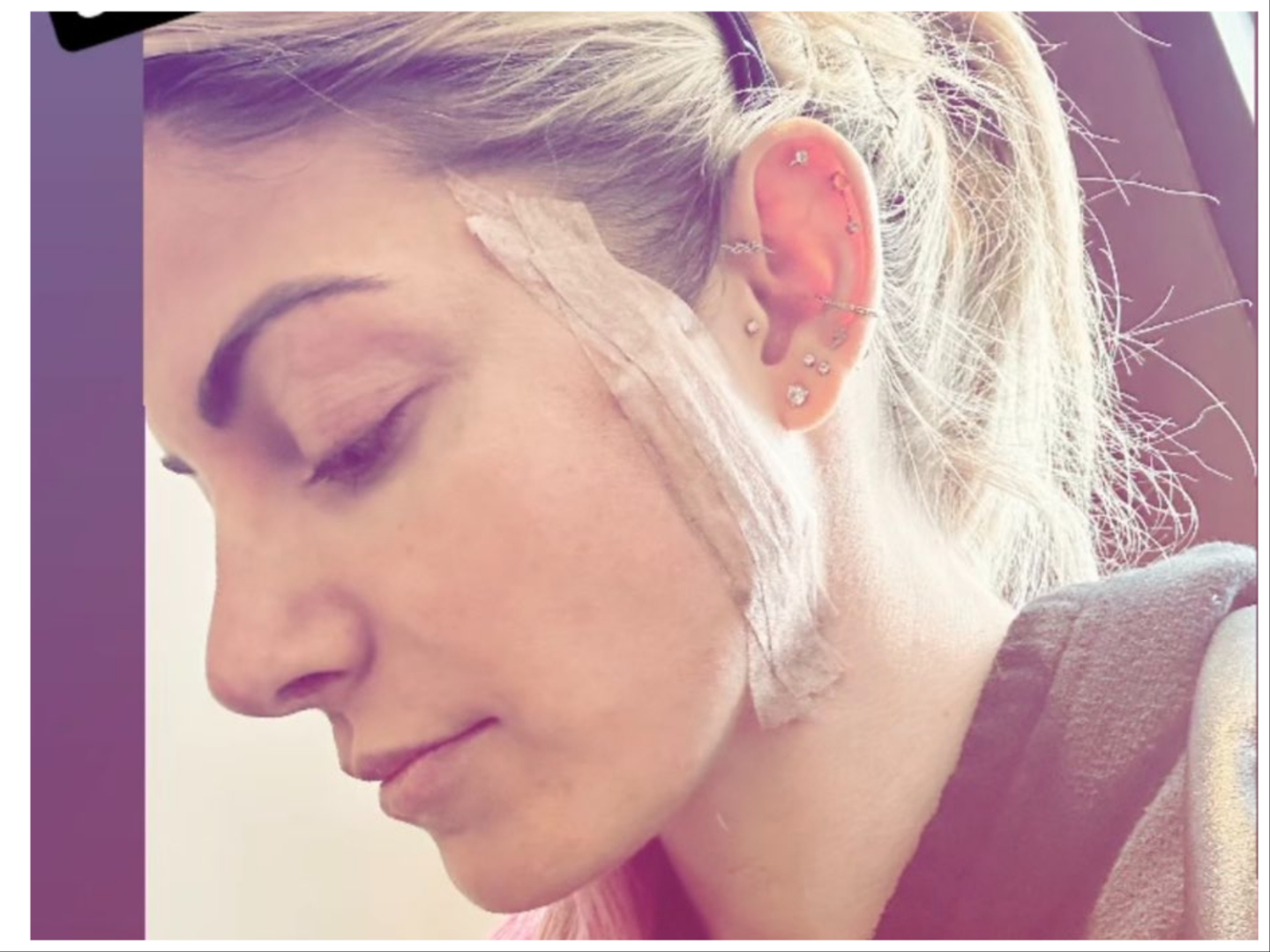 The fighting wrestling champion shared with concerned fans, she won't be missing much ring time. She also urged her supporters to "always get your skin checked…esp if you are in the sun or use tanning beds!" in a tweet.
Bliss isn't the only high-profile person to fight basal cell carcinoma skin cancer, First lady Jill Biden had three lesions removed from her skin, two of which ended up being basal cell carcinoma. Her husband, President Joe Biden, also had BCC removed from his chest recently.
WATCH: Top 5 Ways to Help Prevent Skin Cancer
What Is Basal Cell Carcinoma (BCC)
Basal Cell Carcinoma is the most common form of skin cancer with an estimated 3.6 million cases diagnosed in the U.S. alone each year, according to the Skin Cancer Foundation.
BCC is a form of highly curable but still serious skin cancer that causes a lump, bump or lesion to form on the outer layer of your skin, according to the Cleveland Clinic. A change to your DNA causes BCC and the change usually happens after your skin has been exposed to too much ultraviolet rays from the sun or tanning beds.
BCC may be diagnosed through a skin biopsy, which is when they take a small piece of it for testing. Imaging tests are conducted if a doctor suspects the cancer has spread to a different area of the body – something that is rare for BCC.
If slow-growing BCC lumps are left untreated, they can increase in size and begin to take over deeper layers of the skin and tissues, like muscle and bone and become painful.
The Signs of Basal Cell Carcinoma
BCC can be easily mistaken as a pimple or skin tag but the following are visual cues to look for, according to Mayo Clinic.
A shiny, skin-colored bump that's translucent, meaning you can see a bit through the surface. The bump can look pearly white or pink on white skin.
BCC on Darker Skin-tones the bump often looks brown or glossy black. Tiny blood vessels might be visible, though they may be difficult to see on brown and Black skin. The bump may bleed and scab over.
A brown, black or blue lesion — or a lesion with dark spots — with a slightly raised, translucent border.
A flat, scaly patch with a raised edge. Over time, these patches can grow quite large.
A white, waxy, scar-like
Basal Cell Carcinoma Risk Factors
Basal Cell Carcinoma risk factors that increase your chances of getting the skin cancer include:
Excessive sun exposure
Radiation therapy
Fair skin
Increasing age
Family history of skin cancer
Immune-suppressing drugs
Exposure to arsenic
Inherited syndromes that cause skin cancer
Basal Cell Carcinoma Treatment
According to Mayo Clinic, surgery is commonly used to remove basal cell carcinoma through surgical excision, where the cancerous lesion is cut out, or Mohs surgery, which removes the cancer layer by layer until all abnormal cells are gone. Jill Biden had the Mohs surgery to remove her lesions.
Other treatment options include:
Freezing the lump
Chemotherapy (using medicine to kill the cancerous cells)
Photodynamic therapy, which combines photosensitizing drugs and light to treat superficial skin cancers.
Can Tanning Beds Cause BCC Cancer?
Bliss placed some blame for her basal cell carcinoma diagnosis on her history of using tanning beds. So is there a connection between the two?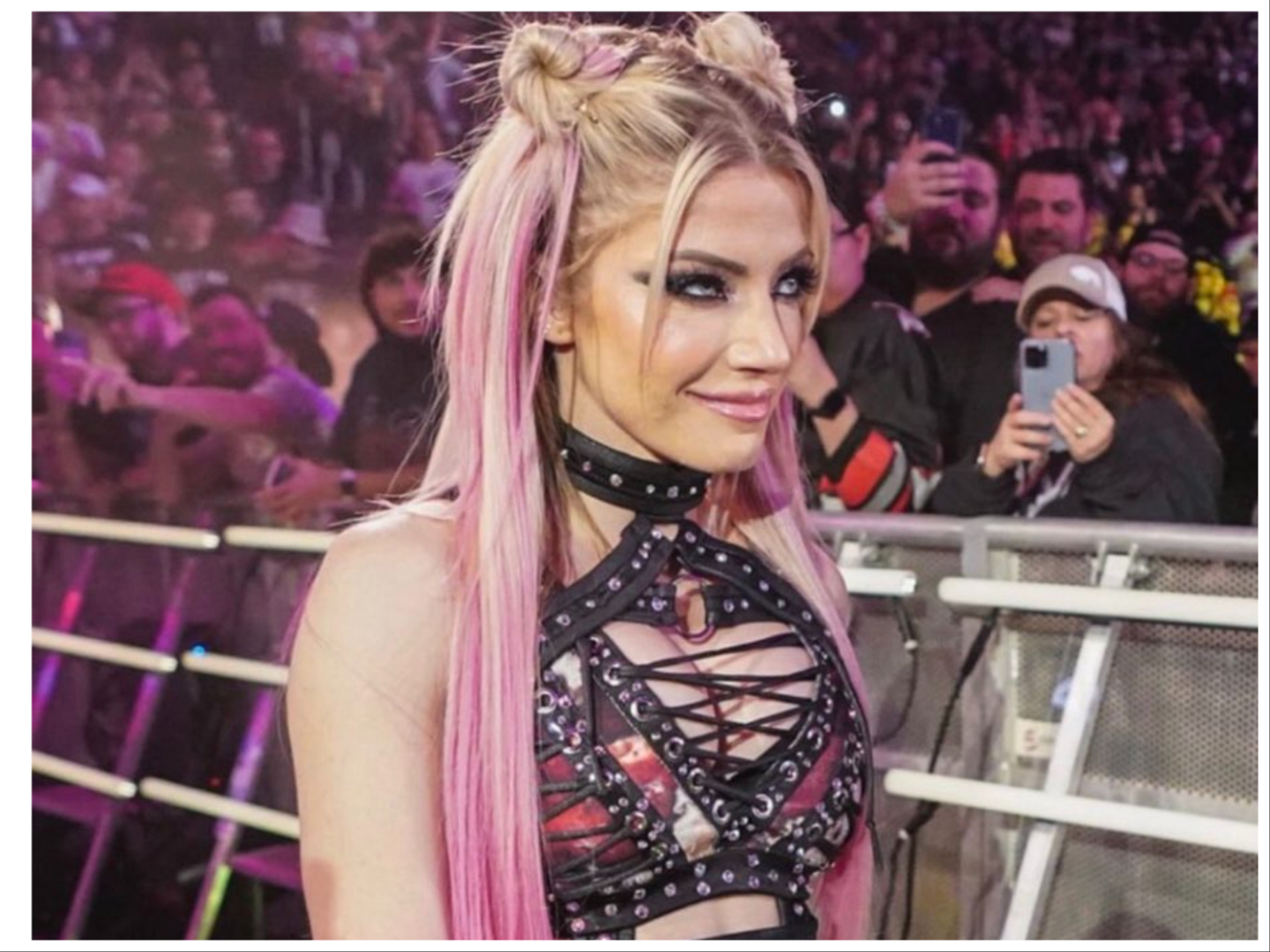 Indoor tanning beds emit a type of UV ray, and UV exposure can increase the risk of skin cancer, according to the FDA. (The sun also emits a type of UV ray.)
The National Center for Biotechnology Information published a 2011 study by Yale Cancer Center researchers examining indoor tanning and risk of early-onset basal cell carcinoma and it concluded tanning beds was a "strong risk factor."
Researchers of the study said, young people who tanned indoors had a "69% increased risk of early onset BCC."
"Indoor tanning was strikingly common in our study of young skin cancer patients, especially in the women, which may partially explain why 70% of early-onset BCCs occur in females," researcher Susan T. Mayne said to Yale Daily News.
Meanwhile, the American Academy of Dermatology says that just one indoor tanning session can increase the risk of melanoma (the most dangerous type of skin cancer) by 20% and squamous cell carcinoma (another type of skin cancer) by 67%. And a study published recently in Cancer, a peer-reviewed journal of the American Cancer Society, suggests that banning tanning beds among minors would prevent thousands of cases of melanoma in adolescents, along with millions of dollars in healthcare costs.
"Studies have shown that exposure to tanning beds increases the risk of skin cancer and ocular cancer," says Dr. Lynn A. Cornelius, chief of the Division of Dermatology at Washington University School of Medicine in St. Louis. "It also induces changes that lead to premature aging of the skin. There is no 'safe' tanning bed."
Fashion editor and writer Brett Armstron was one of those teens who started using a tanning bed frequently when he was 17 and a senior in high school. Years later he had a growth removed that was a precursor to melanoma.
"Now, if I see or hear someone talk about using tanning beds, even if I don't know them, like if I'm in line at a grocery store, I kind of tell them my story," he says. "I tell them that skin cancer is the most common form of cancer and using a tanning bed before the age of 35 dramatically increases their chances of developing skin cancer. Melanoma, if left untreated, can spread to all other parts of the body very quickly and it can kill them."
For safer altenatives to tanning beds, Dr. Cornelius says to use spray tans and sunless tanning lotions. While "one should take precautions not to inhale the product when getting a spray tan," she said, "skin allergic reactions are rare."
Learn more about SurvivorNet's rigorous medical review process.
---