Kiara Valley, a 19-year-old professional ballerina for the Washington Ballet Company in Washington D.C, will rejoin the company next month after her cancer treatment. Doctors adapted her treatment with the goal of getting her back on stage and able to dance.
Valley was diagnosed with Ewing sarcoma, a cancer of the bone that often occurs in children. She was treated at the Children's Hospital at Montefiore in New York City.
Read More
"Their number one goal was to cure me, but their second goal was to let me live my best life when I was done with all of this," said Valley in an
interview with CBS2
.
RELATED: Playing Varsity Basketball With One Prosthetic Leg – Amanda Merrill Won't Let Ewing Sarcoma Define Her
Valley has performed in the Nutcracker, Romeo and Juliet and other physically demanding roles. She and her doctors both knew that ballet was essential to her living happily after her illness.
RELATED: Seizing the Day: Young Lovers, 17, to Get Hitched in a Hurry After Groom's Cancer Comes Back
Given her profession, Valley didn't think the pain in her leg was that concerning at first. But eventually, the pain became unmanageable.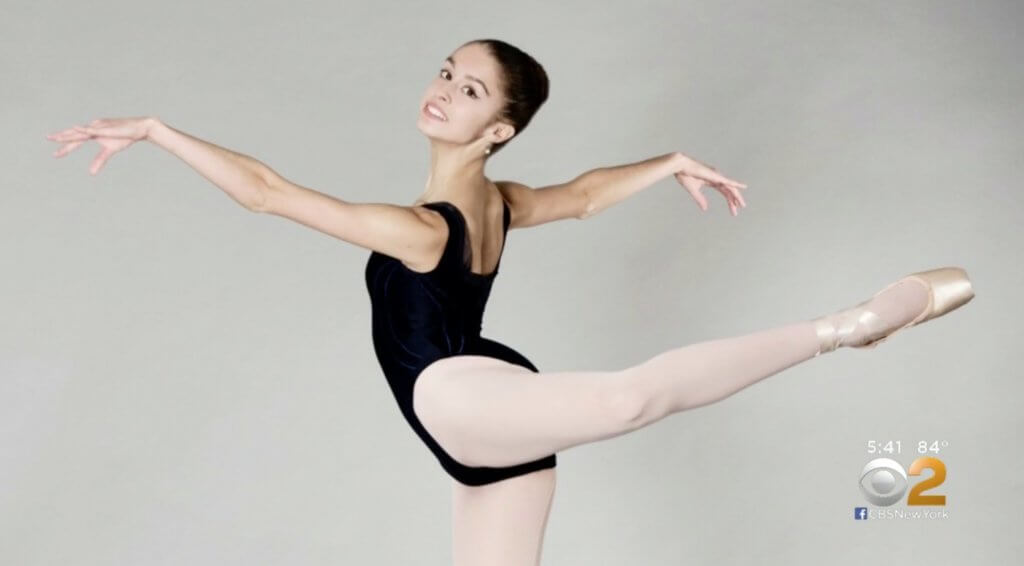 "It felt like some was taking a knife a just stabbing me 24/7 in the leg. One night I got up and crawled to the bathroom because I couldn't walk," said Valley.
If they hadn't taken her career into account, her doctor said they may have wanted to remove her leg, "She would have had a hip articulation, where the entire leg up to the hip is removed."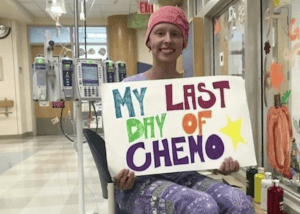 Valley's treatment was long and difficult, including 14 cycles of chemotherapy over 7 months, 50 blood transfusions, and daily radiation, but after it all was over, she's cancer free, "I was declared NED on November 16, 2018," said Valley. NED stands for "No Evidence of Disease."
Though it will take some work to regain her form from before her illness, Valley hopes to be back on stage soon.
Information about Ewing sarcoma
Ewing sarcoma is a type of tumor that forms from a certain kind of cell in bone or soft tissue. Ewing sarcoma may be found in the bones of the legs, arms, feet, hands, chest, pelvis, spine, or skull, and it's most prevalent in children and young adults. It's the second most common type of bone cancer in children — about 200 children and young adults are found to have Ewing sarcoma per year, according to cancer.gov.
About 70% of children with Ewing sarcoma are cured, while teens who get Ewing sarcoma between 15 and 19 have a survival rate of 56%. Children whose diagnosis is found after the cancer has spread have a 30% survival rate, and larger tumors or tumors located in the pelvis, ribs or spine are less likely to be cured, according to St. Jude's Hospital.
While some cancers have "stages," Ewing sarcoma is described as:
localized
metastatic
recurrent
Localized Ewing sarcoma is found in the bone or soft tissue where it began and may have spread to nearby tissue, including nearby lymph nodes. Metastatic Ewing sarcoma has spread from the bone or soft tissue where it began to other parts of the body. for this illness, the cancer most often spreads to the lung, other bones, and bone marrow. For Recurrent Ewing sarcoma, the cancer has recurred (come back) after it has been treated. The cancer may come back in the bone or soft tissue where it began or in another part of the body.
There are different types of treatment for children with Ewing sarcoma. Four standard treatment practices used to for this disease are:
Chemotherapy
Radiation therapy
Surgery
High-dose chemotherapy with stem cell rescue
But new types of treatment are also currently in clinical trials, including:
Targeted therapy
Immunotherapy
Learn more about SurvivorNet's rigorous medical review process.