Coping with an MS Diagnosis
Antonia Juarez was diagnosed with multiple sclerosis (MS) in 2017, after she struggled to recover from a fall from her horse.
MS is a long-lasting, or chronic, disease in which, according to Johns Hopkins Medicine, "the body attacks itself by mistake."
In the United States, approximately 400,000 people are currently living with multiple sclerosis, for which there is no known cure.
Symptoms of MS can include numbness, tingling, pain, or weakness in your limbs, muscle weakness and/or spasms, lack of balance, unsteadiness, or clumsiness, and more.
MS is unpredictable, leading to misinformation and a lack of awareness of how it affects people who live with it.
Antonia Juarez was used to falling off horses as an equestrian. But when she was left with lingering numbess after one fall in particular, she knew something was different this time. The scary incident led to a
multiple sclerosis
diagnosis for the young 27-year-old.
Falling off a horse is not an unusual event in the life of an equestrian. It comes with the territory, and in fact, horse enthusiasts are trained in how to fall safely. When Juarez fell off her horse in 2017, she assumed her recovery would be routine.
Read More
She went to the emergency room near her home in West Hollywood, California, and had herself checked out to be safe. She'd fallen before, so the bruising and soreness were expected. However, as time passed, she was still not back to normal. "I was still feeling numb," even a few weeks later, she
told
the
National Multiple Sclerosis Society
. "I thought I might have a pinched nerve." A doctor ordered an MRI, which is a noninvasive scan that produces high-resolution images of  a person's organs, tissues, and skeletal system. When a doctor is trying to confirm or rule out suspected MS, they will use the MRI to look for the characteristic sclerosis (lesions or scar tissue) that typify the disease.
The MRI confirmed that Antonia did indeed have MS. The diagnosis would change her life.
What Is Multiple Sclerosis?
Multiple sclerosis is a potentially disabling disease.
When a person has MS, their immune system attacks the myelin, which is the insulation protecting the nerves. As a result, according to Johns Hopkins Medicine, "The nerves themselves can also be damaged. When myelin or the nerves become damaged, nerves cannot properly pass along their signals."
Signs and symptoms of MS can vary widely but may include:
Numbness, tingling, pain, or weakness in your limbs
Muscle weakness and/or spasms
Lack of balance, unsteadiness, or clumsiness
Blurry vision, double vision, or vision loss
Fatigue
Dizziness
Problems with sexual, bowel and bladder function
While MS is rarely fatal, it can severely impair one's life, causing physical limitations as well cognitive dysfunction in more advanced cases, says the National Institutes of Health.
Furthermore, MS is a growing concern for younger Americans. According to a report in Neurology, MS is "the most common progressive neurologic disease of young adults worldwide."
WATCH: Don't Stop Me Now: The Power of Mindset
Antonia's Battle
Antonia started a regimen of steroids and began learning about the disease, which was her new reality.
And learning all you can about your disease early on is something our experts recommend to help ease the axienty from a new diagnosis. It can help ease your fears of the unknown.
Not long after the initial diagnosis, she had a scary episode: sitting on her friend's couch one day, she was startled that she couldn't feel her left arm when she touched it, she explained to Momentum, the magazine of the National Multiple Sclerosis Society.
It was her first relapse.
The type of MS Antonia had was relapsing-remitting multiple sclerosis (RRMS) – it is characterized by flare-ups, or relapses, followed by remissions, or periods in which the person is recovering from the attack.
According to the National Institutes of Health, "Weeks, months, or even years may pass before another attack occurs, followed again by a period of inactivity. Most people with MS are initially diagnosed with this form of the disease."
Antonia leaned on her support network, including her immediate and extended family members, as well as her friends. She also found reassurance and strength through the National MS Society's network of others who are also fighting the same battle.
Dr. Scott Irwin, the Director of Supportive Care Services at Cedars-Sinai Medical Center, previously spoke with SurvivorNet about how patients experience grief and how talking can help them maintain a positive outlook.
"They're grieving the change in their life, the future they had imagined is now different," he said.
So surrounding yourself with loving people can help you process the emotions you're feeling and reassure you that you are not alone in your fight.
Living With MS: Inspiring Stories
Christina Applegate, the award-winning actor who is also a breast cancer survivor, has become a well-known face of inspiration for living with MS.
Applegate was diagnosed recently with MS while filming her Netflix series "Dead To Me," for which she was nominated for a Screen Actor's Guild Award. She appeared at the award ceremony accompanied by her daughter Sadie Grace LeNoble.
Applegate chose to raise awareness of MS by walking the red carpet with the use of a cane, which was covered with stickers reading "FU MS." While her acting talent as been applauded for decades, her fierce attitude and determination to beat MS won her a lot of praise for her bravery as well.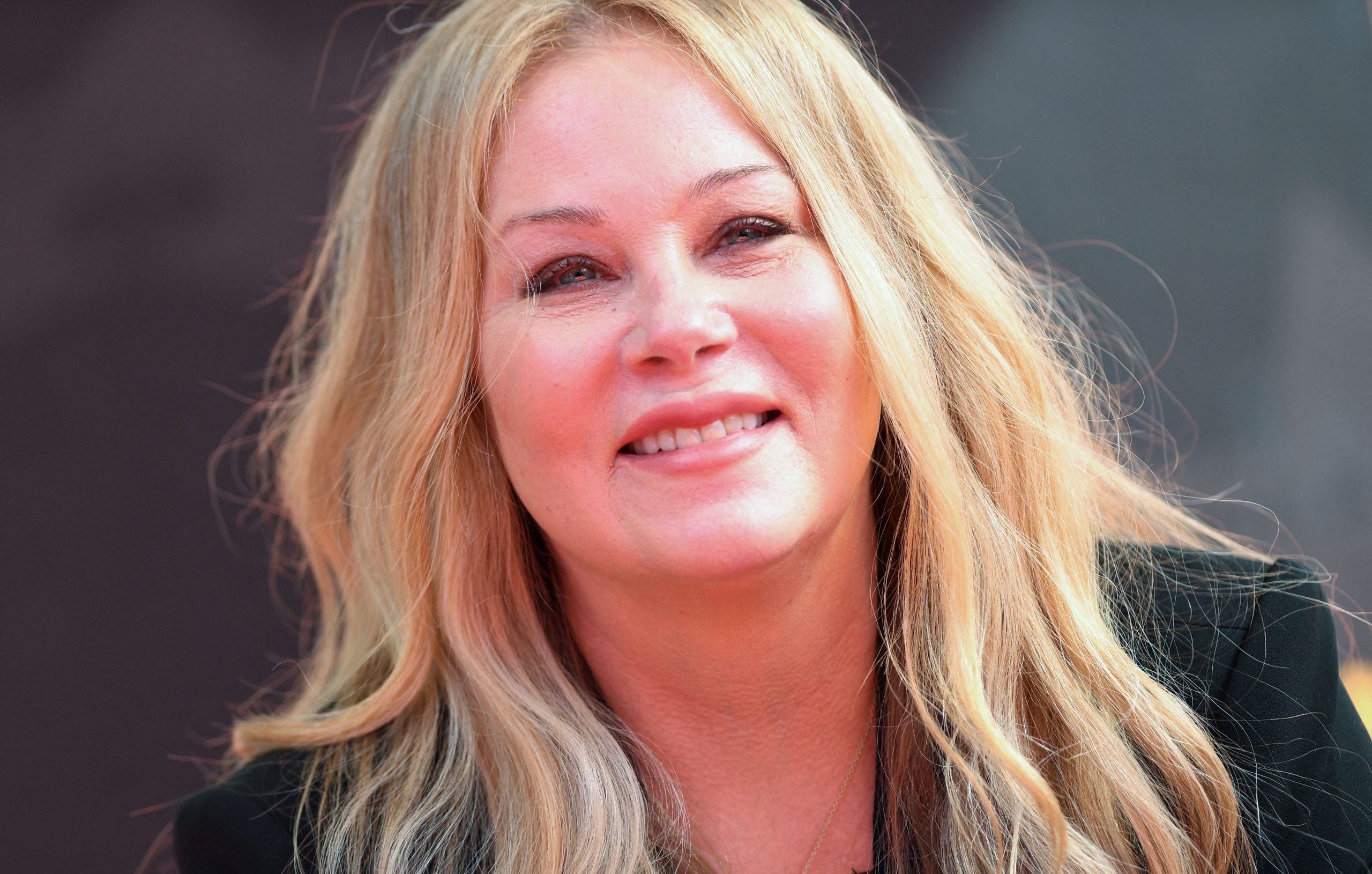 SurvivorNetTV is airing a collection of stories about people like Applegate who are facing life with MS in a positive, uplifting way.
The Unpredictability of MS
One of the most challenging aspects of MS is how unpredictable it can be. Flare-ups or relapses can happen at anytime, and activities that used to cause no problems in the past may become suddenly impossible.
Antonia told the National Multiple Sclerosis Society, "It's hard to explain to your friends that last weekend you could do something, but this weekend you can't. Just because I can ride my horse one day, doesn't mean I'll be able to ride next week."
In fact, Antonia talks about having "invisible symptoms." When she is not having a flare-up, she may not need her cane. She may even be able to ride her horse. In those cases, people do not "see" that she is suffering from a chronic disease.
Antonia has been determined to continue doing what she loves, even though sometimes she is struck by fatigue and shakiness.
"MS can't always be seen," she told the National MS Society. "I put on my heels and deal."
Learn more about SurvivorNet's rigorous medical review process.
---