Battling a Health Challenge With a Pet
Selma Blair, known for her roles in "Cruel Intentions" and "Legally Blonde," has a service dog named Scout to help her as she battles multiple sclerosis (MS).
She was partnered with the English red fox lab in 2021 and the pair appears to be inseparable to this day.
Blair, who was diagnosed with MS back in 2018, shared a heartwarming video compilation featuring her dog Scout on social media, admitting she doesn't know what she would do without him by her side.
It turns out, finding joy in family pets as a means to cope with grief, or even to cope with your own cancer battle or  MS like Selma Blair, is a fairly common practice.
Experts suggest that therapy dogs can be beneficial for people grieving and people going through treatment.
Selma Blair, the 50-year-old actress known for her roles in "Cruel Intentions" and "Legally Blonde," recently shared some incredibly cute photos of her service dog Scout, an English red fox lab, who is helping her battle multiple sclerosis in the most adorable ways.
Since Blair was diagnosed with multiple sclerosis (MS) back in 2018, she's been nothing but open about how the disease has affected her life. In fact, she's had her MS therapy dog Scout by her side since December 2021 — and from the looks of Blair's recent Instagram post, the pair appears to be inseparable to this day.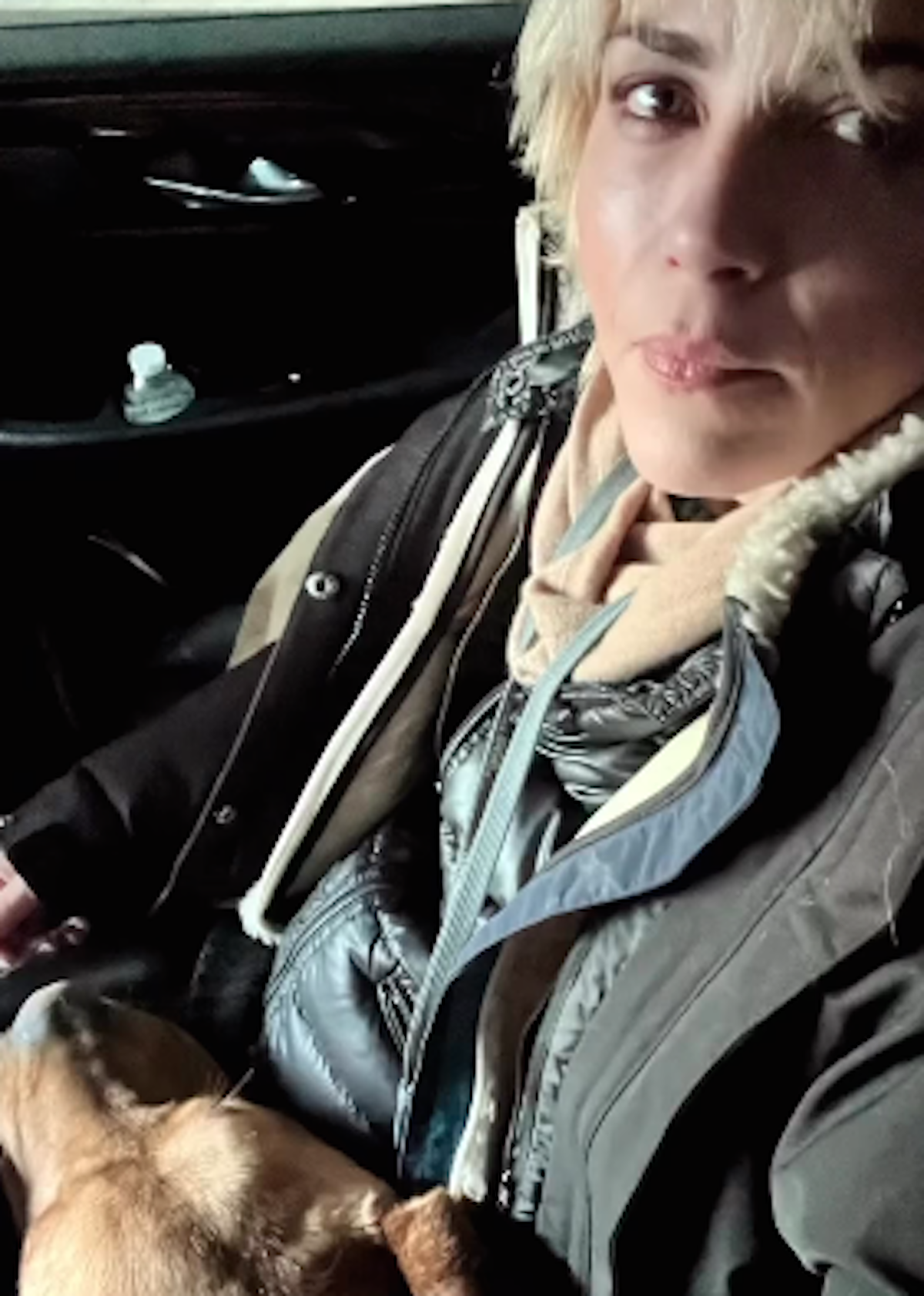 Read More
Blair posted a video compilation of herself, her dog Scout, and her 11-year-old son Arthur Saint Bleck, captioning the post, "Travel and home and checking in. How are you?" The footage begins with Blair as a passenger inside a car, followed by a photo of her leaning on her adorable son Arthur.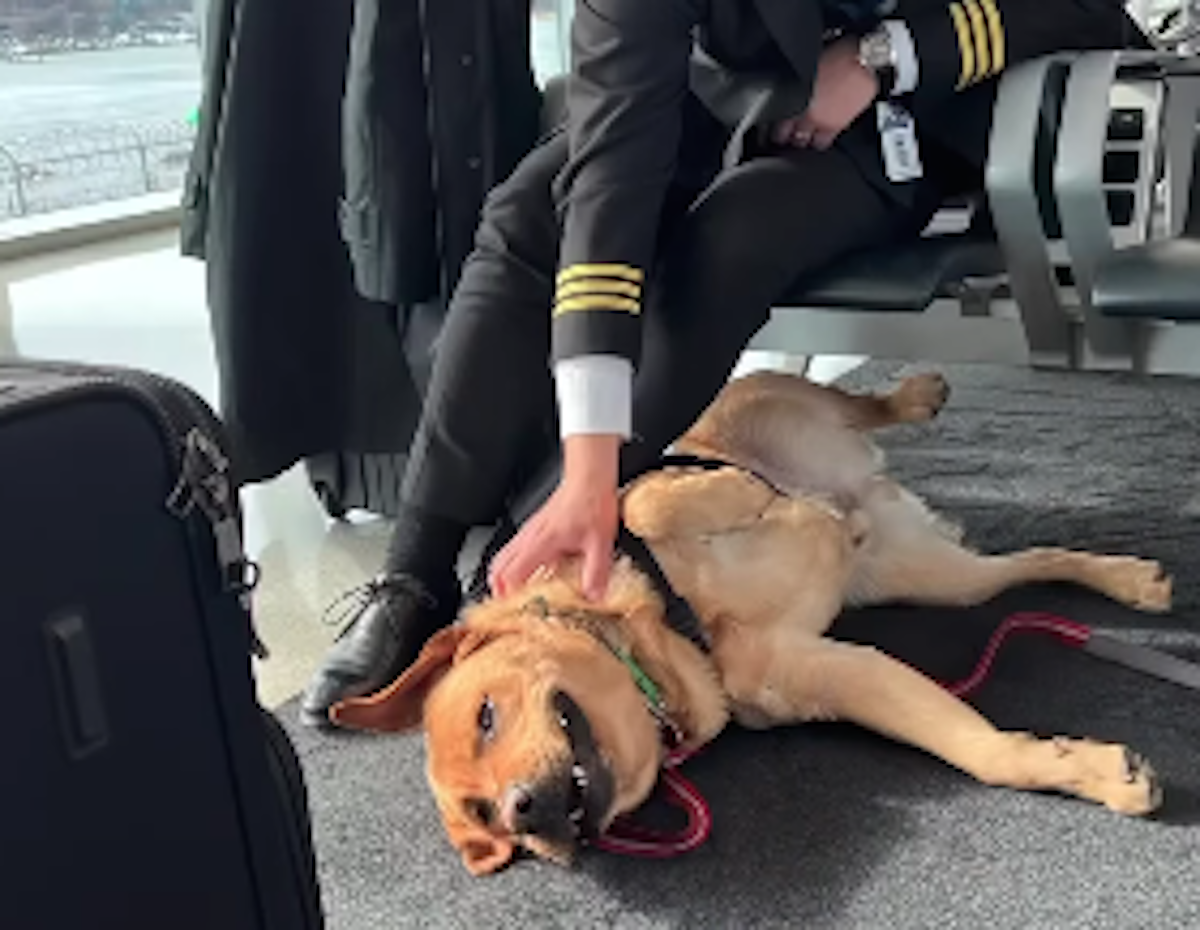 As the video plays, Blair is heard in a voiceover saying, "I've been home trying to figure out how to be a mom again. Happy, I have my dog Scout with me and Pippa at home. I do see now how much a difference Scout makes."
"He's my love language to some people and I don't know exactly where my mind would go if he weren't with me at night by myself in a hotel room, tired and wiry." she continued. "I love all the things in my life now. I love being here and maybe bringing a perspective to people. I thank you. Thank you for having me."
The MS warrior and actress first introduced Scout on Instagram on Dec. 17, 2021.
She captioned the post, "It has been a year and a half in the making, but today my new partner, Scout, and I graduated! We are now a service dog team."
"Scout helps me with some personal stumbling blocks and aids in my mobility. He is an English red fox lab and is very good at his job," she explained. "He is very handsome, and friendly, but if you see me and Scout, and we are working (which he really always is, as am I) then give a smile but please don't approach. Distractions really set me back. I am building stamina and coordination with the aid of this special dog and training!"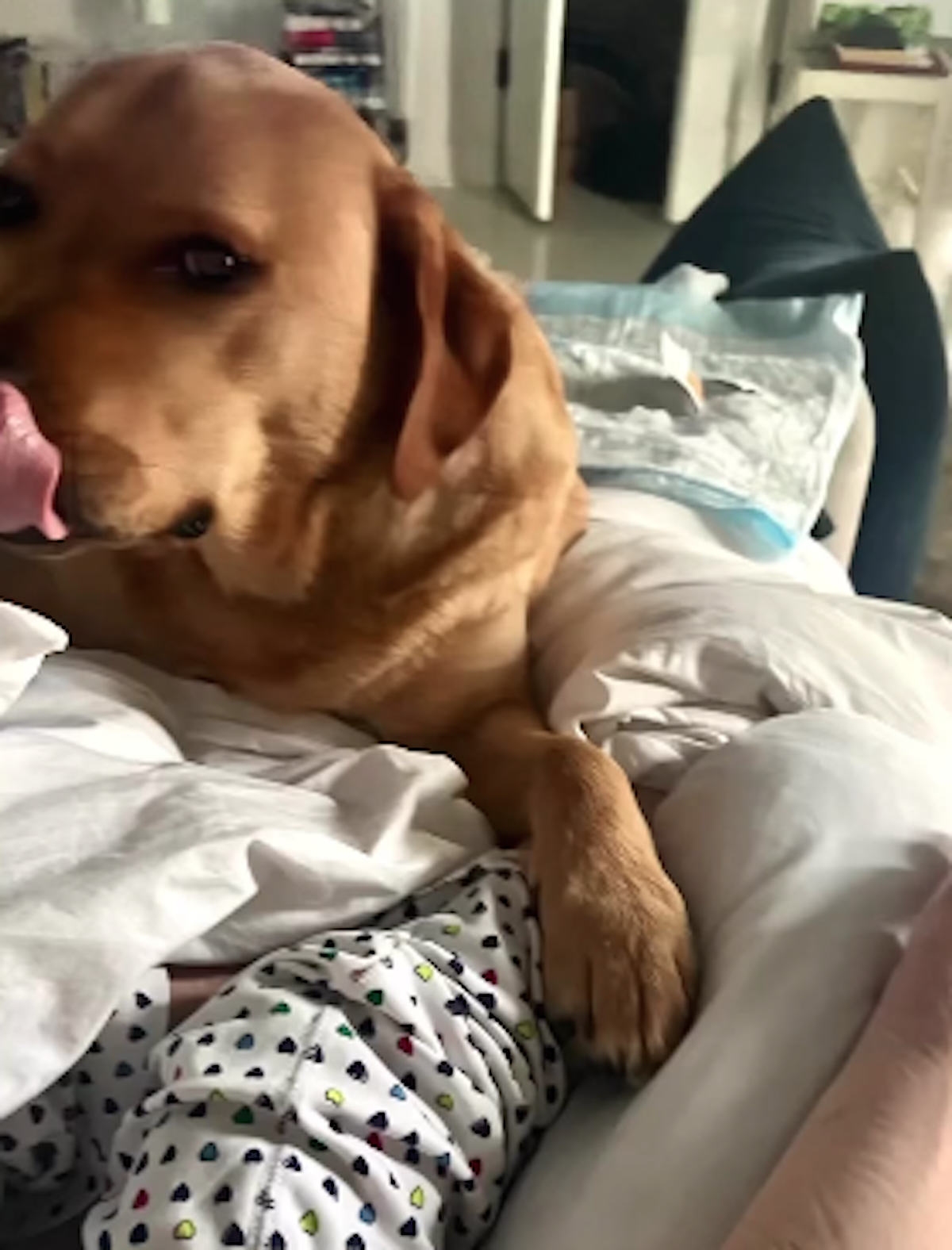 RELATED: 'Our Adventure': Breast Cancer Fighter Shannen Doherty Goes on a Road Trip with Her Beloved Dog Bowie; Focusing on the Good Through Cancer
How Pets Can Help People Amid Health Challenges
It turns out, finding joy in family pets as a means to cope with grief — or even to cope with your own cancer battle or multiple sclerosis like Selma Blair— is a fairly common practice.
SurvivorNet gathered some resources on pet therapy, and how it can be beneficial for people grieving, people going through treatment, and the pets themselves!
8-Year-Old Cancer Survivor Trained Dog Best Friend in Treatment 
Richard Marks, who has bone marrow cancer and was getting chemotherapy at Mount Sinai five days a week at the time, said spending time with some dogs can really relieve your mind of struggles.
"When I'm doing chemotherapy, I'm waiting and times going by. Maybe I'm worrying about my numbers or how treatment is going. And all of the sudden a cute little dog goes by, then I'm not thinking about those things," Marks told SurvivorNet. "I'm only thinking about that dog."
PET THERAPY: How A Pooch Helped During Chemo — Click Here For The Story
Marks underwent pet therapy with the help of The Good Dog Foundation — an organization that promotes recovery from trauma and stress using animal-assisted therapy services.
In Marks' case, he spent his chemotherapy days with a rescue dog named Bowie. Sarah Conroy, Bowie's owner, became certified to visit hospitals with her pooch through the Good Dog Foundations. She told SurvivorNet that Bowie loves visiting his friends in the hospital, but for him "It's more about getting pet messages."
Meanwhile, Alison Snow, who worked with cancer support services at Mount Sinai, told SurvivorNet that there is research to show that animal visits to hospitals can be extremely beneficial to people battling cancer, as well as other ailments.
"You can hear the excitement in the air when the dog is around and there is research to show that having animal-assisted visits is helpful to patients going through cancer in terms of lowering blood pressure, reducing anxiety, decreasing depression, and overall, helping patients feel less isolated," Snow said.
Dogs Through Cancer
Cancer therapy dogs are trained to help people with cancer feel better emotionally and physically. A cancer therapy dog helps a person going through cancer treatment by reducing anxiety and lifting a person's mood. These types of dogs mainly provide comfort and support through cancer.
RELATED: A Beautiful Reunion: Heartwarming Video Of Woman Reuniting with Her Dog After 40 Days in the Hospital for Cancer Treatment Goes Viral
Studies have shown that spending time with dogs lowers a person's blood pressure and the stress hormone, cortisol. Therapy dogs may help with pain management, too, as time with dogs can trigger a release of endorphins which mitigate pain and discomfort.
How Can Dogs Help?
Anecdotal evidence from SurvivorNet's experts says that having a positive mood through cancer can benefit treatment. Also, scientific evidence around depression and cancer shows that treating depression positively impacts cancer treatment. This is where help from cancer therapy dogs can play a tremendous role. However, for more severe cases of anxiety and depression, speak to a psychologist before pursuing treatment or support from a furry friend.
Jane Kopelman, a Certified Professional Dog Trainer and owner of All About Dogs, said during a previous interview that the Memorial Sloan Kettering Cancer Center's Caring Canine Program was hoping to get more pups involved in the program because patients request them so often.
A 'Plum' Assignment: Therapy Dog From Memorial Sloan Kettering Cancer Center
"What most patients say, and studies have proven, is that the dogs reduce anxiety, reduce depression, and they give people a sense of hope–they often motivate people," Kopelman said. "Patients have said that they were so eager to have the dogs come that it motivated them to get up."
The dogs can visit patients who are in the hospital after undergoing surgery and also visit outpatient locations where patients may be undergoing treatment like chemotherapy.
If you're interested in pursuing a cancer therapy dog, speak with your doctor about the following steps, or an oncological social worker or organizations to connect with that train these types of dogs. Note that waiting lists for service dogs are often long and their training period is a lengthy process, as well, so time is of the essence if you wish to get a service dog.
Blair's MS Fight & Treatment
Selma Blair was diagnosed with MS in October 2018, after years of dealing with unexplained symptoms like falling, dropping things, and issues with her memory.
Instead of keeping her day-to-day challenges private, the filmmaker has since become a strong voice in the health community, particularly in raising awareness about mental health challenges.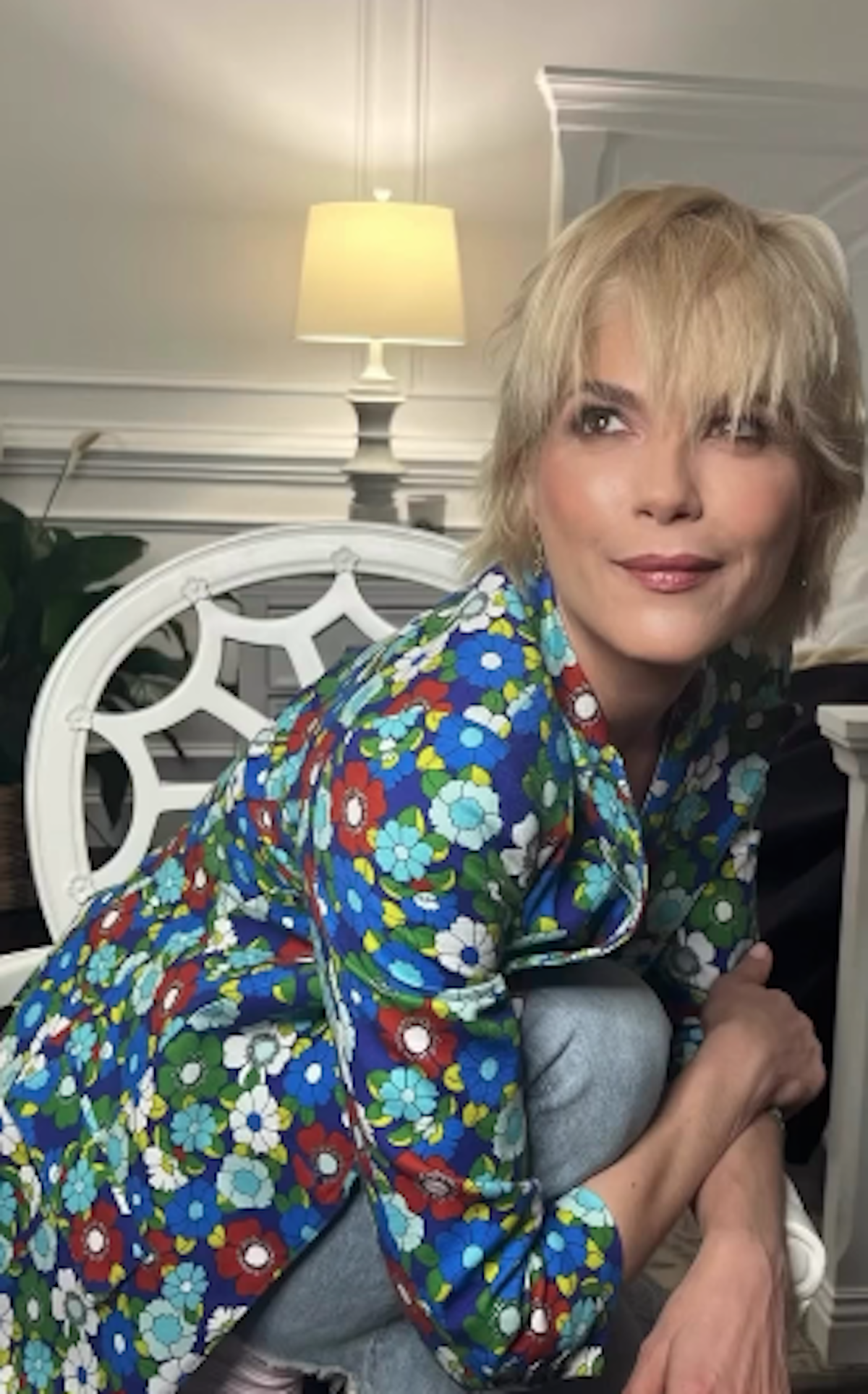 Blair underwent chemotherapy for treatment, and shared her hair loss journey with fans through social media. However, because of her illness, she still suffers from regular chronic pain, which caused her to struggle with activities she used to love. Despite her troubles, she still managed to compete in the most recent season of Dancing With the Stars.
Multiple sclerosis (MS) is a disease in which the immune system eats away at the protective covering of the body's nerves.
The National Institute of Neurological Disorders and Stroke explains this disease as: "An unpredictable disease of the central nervous system…[MS] can range from relatively benign to somewhat disabling to devastating, as communication between the brain and other parts of the body is disrupted." Investigators of the disease believe it to be an autoimmune disease.
Many people fighting MS experience muscle weakness and difficulty with coordination and balance. Currently, there is no cure for MS, although some people treat the disease using chemotherapy, medications, or steroid drugs.
Contributing: SurvivorNet Staff
Learn more about SurvivorNet's rigorous medical review process.
---