Coping With Multiple Sclerosis (MS)
Doctors thought Antonio Perez was suffering from bladder cancer because he needed to use the toilet approximately 25 times a day and constantly felt fatigued. But an MRI revealed the 22-year-old had Multiple Sclerosis (MS).
Multiple sclerosis is an auto-immune disease that causes nerve damage.
There are 400,000 people suffering from MS in the United States, according to scientific research.
In Don't Stop Me Now, SurvivorNetTV features the story of one incredible MS warrior, who like Perez, learns to overcome her own hardships, and inspires countless people along the way.
Doctors initially thought 22-year-old Antonio Perez, from Dearborn, Michigan, was suffering from bladder cancer because he needed to use the toilet approximately 25 times a day and constantly felt fatigued. But that wasn't it at all.
However, after having an MRI, Perez was ultimately diagnosed at age 22 with Multiple Sclerosis (MS)  —a neurological disease that affects the brain, spinal cord, and optic nerves.
Read More
"At first, my doctor thought I had urine cancer," Perez said,
according to Metro
. "I used to go to the bathroom about 25 times a day before I was diagnosed. I was just breaking down crying because I thought it was cancer. I didn't realize at the time it was a symptom of MS." Now, Perez has joined Belong MS, a free and anonymous app for MS patients and caregivers, to spread awareness for the disease, which he says some people think is "contagious." "They tell me to get away from their kids because they think they can catch it," Perez, recounted.  It is annoying, but the more awareness I can spread the better."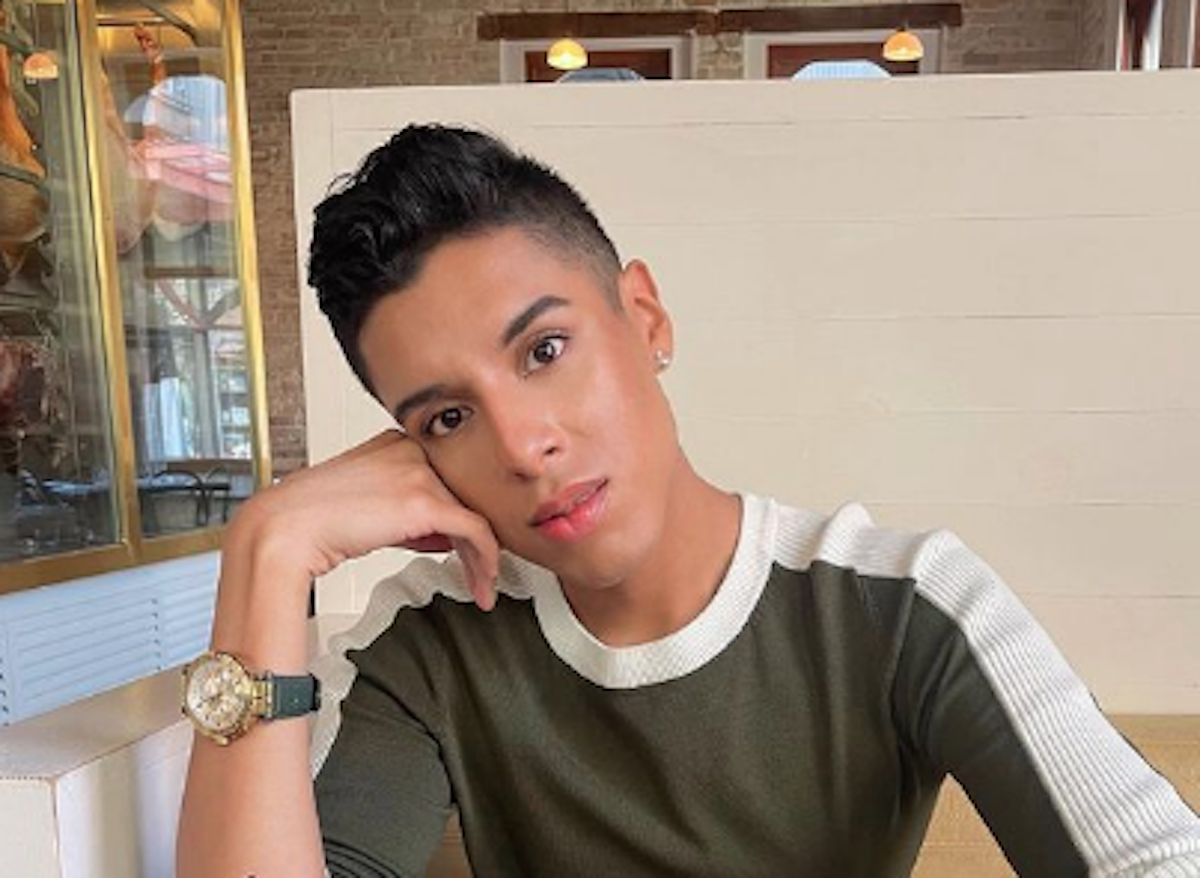 For about seven months leading up to his MS diagnosis, Perez experienced trouble walking, drop foot (difficulty lifting the front part of his left foot), in addition to fatigue and tremors in his right hand.
Perez underwent an MRI of his brain and spine in December 2021, where doctors noticed lesions (an area of damage in the central nervous system).
"My type of MS affects about 10-12% of the world's population diagnosed with MS," Perez, who received his diagnosis on January 8, 2022, explained. "I was very depressed about the whole diagnosis. I couldn't really do anything. Even after a month I thought, 'no, this can't be happening to me.'"
He continued, "I was a very healthy person and worked out every day. So I had to educate myself."
Perez has since been sharing his MS journey on the social media platform TikTok, something he was first "really nervous" about doing at first.
"I knew it was going to be long-lasting. So I was going to talk about it and bring awareness to it, because I noticed the younger community wasn't really talking about it," Perez said.  "I thought people were going to look at me differently. But there was so much love and support from my followers, my family, my friends. It was really nice."
Despite having to give up dancing and drawing, two of his favorite things, Perez has found joy through community support.
Perez, who still exercises three to four times a week, stresses the importance of having "a community of people to talk to" and admits he's excited to start his journey as a BelongMS mentor.
"They've also helped me with nutrition because I didn't know how to eat and they've helped me with workouts. I'm excited and nervous about becoming a mentor," he added. "I'll have my own group, ask questions, answer questions, talk about my illness, what I have to go through. So that's exciting, I start next week."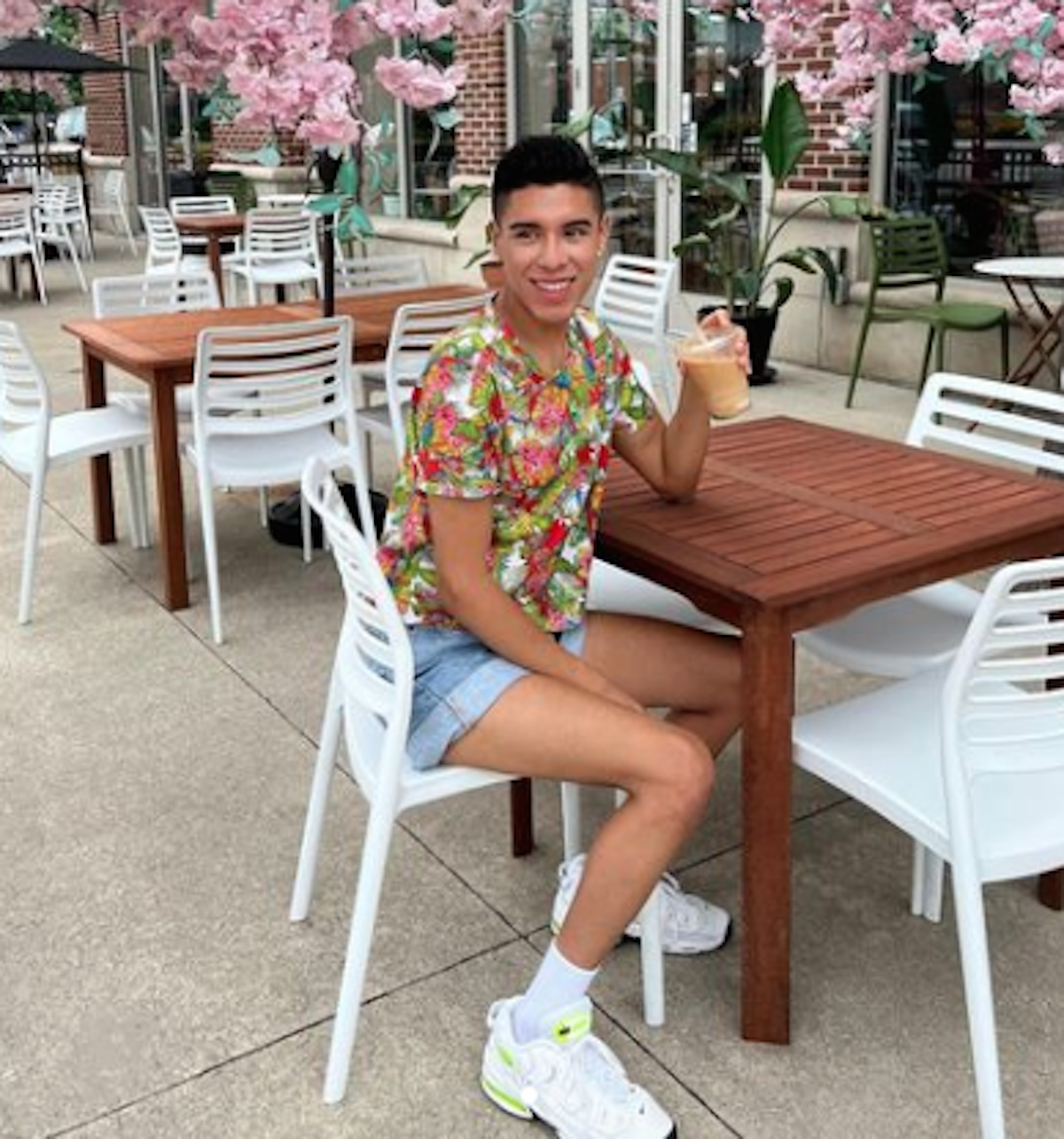 Perez has continued to remind his TikTok followers that March is National Multiple Sclerosis Awareness month.
The specific type of MS Perez was diagnosed with is called Primary Progressive Multiple Sclerosis (PPMS).
"It's one of the more severe forms of MS. It only affects 10% to 12% of the community diagnosed with MS, so I guess I'm lucky," Perez says in one of his TikTok videos. "It has affected a lot of things like my walking abilities and my writing, drawing… I can't use my right hand anymore. It has also affected a lot of my speech, I slur a lot."
He continues, "I try to remain positive and hopeful even though it's affected a lot of my life," he said, admitted he continues to do interviews to bring more inspiration and knowledge to the MS community.
Understanding Multiple Sclerosis
Multiple Sclerosis (MS) is a potentially disabling disease of the brain and spinal cord (central nervous system), according to the Mayo Clinic.
It causes the immune system to attack the protective sheath (myelin) that covers nerve fibers, leading to communication problems between your brain and the rest of your body. Eventually, the disease can cause permanent damage or deterioration of the nerves.
Signs and symptoms of MS can vary greatly but may include:
Numbness or weakness in one or more limbs that typically occurs on one side of your body at a time, or your legs and trunk
Electric-shock sensations that occur with certain neck movements, especially bending the neck forward (Lhermitte sign)
Tremor, lack of coordination or unsteady gait
Partial or complete loss of vision, usually in one eye at a time, often with pain during eye movement
Prolonged double vision
Blurry vision
Slurred speech
Fatigue
Dizziness
Tingling or pain in parts of your body
Problems with sexual, bowel and bladder function
Most people with MS experience periods of new symptoms or relapses followed by quiet periods of disease remission. These relapses can develop over days or weeks and the remission periods can last for months or even years.
The Power of Support
A little support can go a long way. People dealing with cancer or diseases like Multiple Sclerosis (MS) need the comfort of knowing their friends, loved ones and community are there for them as much as (if not more than) their doctors.
Talking through experiences with fellow fighters and survivors can make you feel so much less alone. Even reading an inspiring novel, like MS warrior Selma Blair once did, can help. Whatever it takes to make you feel stronger and even more inspired, do it, only good things can come from it.
For instance, ovarian cancer survivor Kelly Sargent was seeking support after moving to Texas from Chicago, and thankfully it came back tenfold.
"When I was diagnosed, as soon as I got in the hospital, I started going online to find not only information but also support groups, stories from survivors, anything that I could find as far as my treatment I definitely looked for," Sargent previously told SurvivorNet.
The Benefit of Support Networks for Cancer Patients
She continued, "I have met some incredible people in San Antonio. Coming here not knowing anyone, I've been blessed with having met some incredible ladies. I have an incredible set of friends that I met after my diagnosis through a Bible study group that have become very, very close friends of mine that are an incredible part of my support system. That support from those ladies has been life-changing for me."
Hope for Multiple Sclerosis Patients
There are 400,000 people suffering from Multiple Sclerosis (MS) in the United States. In Don't Stop Me Now, SurvivorNetTV features the story of one incredible MS warrior, like Perez, who learns to overcome her own hardships and inspires countless people on their journey.
MS warrior Louise Carr might look perfectly healthy on the outside, but hiding behind her warm smile a war rages on inside her body.
The disease causes her daily pain, fatigue, memory loss and restricts movement. However, even in her darkest moments, Carr holds true that "I might have MS, but it doesn't have me."
'Don't Stop Me Now' Is Inspiration for Anybody With Multiple Sclerosis
For Carre, switching over to a vegan diet—paired with a focus on living a more active life—has been life-changing. Through yoga and Zumba classes, in addition to riding a recumbent bicycle, she was able to find both an improved physical and mental outlook.
"To my absolute astonishment within a week of becoming vegan my energy levels absolutely shot up. It's changed my life," Carr explains.
SurvivorNetTV Presents Defying All Odds A World-Renowned Doctor's Incredible Journey Through MS
Contributing: SurvivorNet Staff
Learn more about SurvivorNet's rigorous medical review process.
---