Four Superstar Previvors
Many people refer to "previvors" as someone who opted for a preventative treatment to overcome the possibility of cancer developing. But it's a little more than just that.
Angelina Jolie underwent a risk-reducing double mastectomy, due to the presence of the BRCA1 gene mutation in her body, and The Bachelor star Lesley Murphy also had a double mastectomy.
Philanthropist John Ingram and businesswoman Mandy Ginsberg both had preventative procedures.
It's a term many may be unfamiliar with: "Previvor." What's a previvor? You may ask.
Previvor
stands for a "survivor of a predisposition to cancer." There are many emotional and medical challenges posed by being a previvor; their bravery is undeniable.
At the beginning of the term's coinage, it was once thought to be merely a providence for the wealthy – like multimillionaire actresses – now, taking preventative measures against cancer, such as having a double mastectomy, is widely done by many.
Read More
Angelina Jolie
In addition to being a philanthropist and advocate for refugees, Angelina Jolie is also a previvor. The 45-year-old statuesque actress and mother of six lost her own mother to ovarian cancer. Jolie has been vocal about her screening – via blood test – for the BRCA1 gene, which she had. This led to her getting both of her breasts removed as a preventative measure against breast cancer. Jolie has been vocal about her previvor journey, penning an OpEds for The New York Times in 2013, "My Medical Choice," and in 2015, "Diary of a Surgery."
Related: Angelina Jolie Pays Tribute to Her Mother, Who Died of Ovarian Cancer, And Reminds Women of the Importance of Genetic Testing
In the former, the actress writes about losing her mom after her decade-long battle with cancer, which ended at age 56.
"We often speak of "Mommy's mommy," and I find myself trying to explain the illness that took her away from us. They have asked if the same could happen to me. I have always told them not to worry, but the truth is I carry a "faulty" gene, BRCA1, which sharply increases my risk of developing breast cancer and ovarian cancer.
She, and others in this same boast, are "previvors."
Jolie spoke to her doctors and weighed her options. She writes:
"My doctors estimated that I had an 87 percent risk of breast cancer and a 50 percent risk of ovarian cancer, although the risk is different in the case of each woman. Only a fraction of breast cancers result from an inherited gene mutation. Those with a defect in BRCA1 have a 65 percent risk of getting it, on average."
She decided to undergo a risk-reducing bilateral mastectomy (RRBM), in which both breasts are removed.
Genetic Testing For Breast Cancer
Jolie's transparency and using her voice on a huge media platform led to significant changes in cancer awareness, dubbed by places like Harvard Medical School, the "Angelina Jolie Effect." It refers to the spike seen in genetic tests for breast cancer following her public disclosure of her BRCA1 gene.
Lesley Murphy
Star of The Bachelor Winter Games and Bachelor alum, Lesley Murphy, tested positive for the BRCA2 gene mutation following a blood test her mom advised her to get.
The news that she had the gene mutation was a "sobering moment" said Murphy. It also meant she had a higher risk of developing breast and ovarian cancer.
Related: Back on the Beam: Olympian Shannon Miller, 43, Proves Ovarian Cancer Can Be Beat & Didn't Slow Her Down
Similarly to Jolie, Murphy opted for a preventative double mastectomy and a reconstructive surgery. This previvor said she healed "incredibly well" following her April 2017 surgery, Us Magazine reported.
Her bravery, like Jolie's, is commendable.
When Should You Consider a Mastectomy?
John Ingram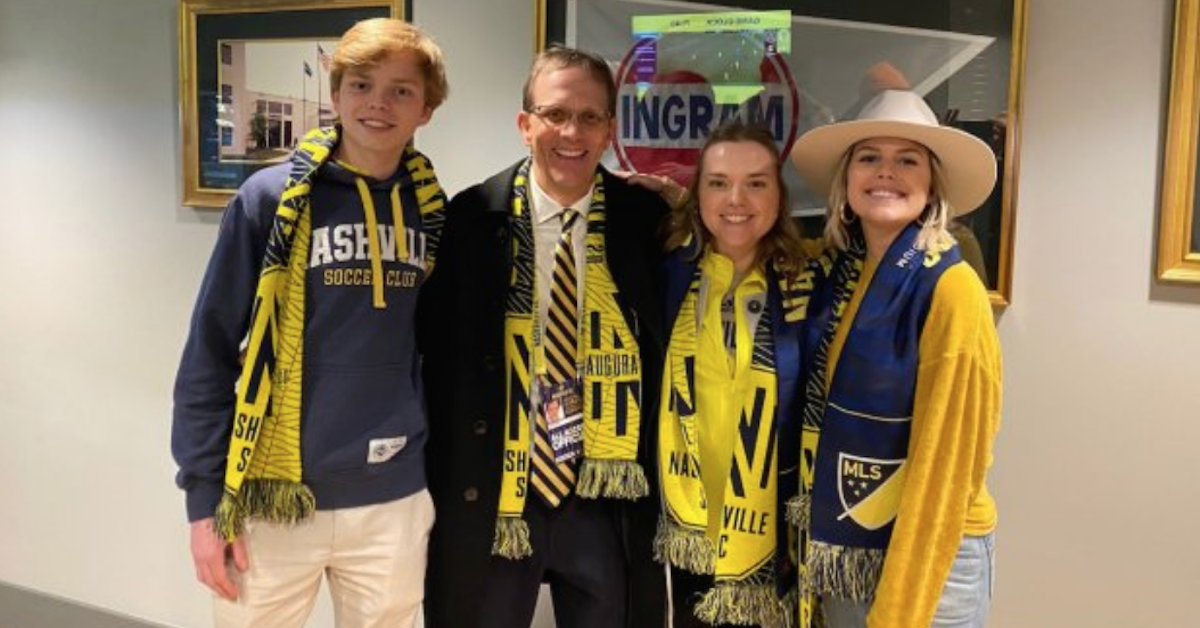 Another brave previvor is philanthropist John Ingram, who also took preventative measures and removed his prostate to prevent cancer. Ingram had a hereditary risk of prostate cancer, and so he decided to take action to avoid becoming another man facing prostate cancer.
Related: Philanthropist John Ingram on Removing His Prostate to Prevent Cancer & Taking Away The Shame of Sexual Side Effects
Admirably, Ingram has spoken openly about taking into account the sexual side effects of the surgery (prostate removal surgery can lead to men having difficulty getting an erection, due to the prostate being close to certain nerves which make that function possible). "My wife was support of it," said Ingram.
His candor may make other men – and their partners – speak more openly about the surgery and its effects, when weighing their own options in a similar situation.
These three previvors show us that while preventative surgeries are never easy, when it comes to the big picture – health and loved ones matter most. Doing what it takes to preserve your health is a powerful, noble act.
What Are Of The Risks Of Having Prostate Cancer Surgery During The Coronavirus?
Mandy Ginsberg
Businesswoman Mandy Ginsberg, who spent 14 years as the head of the Match Group, opted for a similar route to Jolie and Murphy.
Ginsberg had her breasts and ovaries removed. She, too, tested positive for a BRCA1 gene mutation. Ginsberg speaks eloquently about the need to ask for help, and the need to slow down.
As Women, It's Hard for Us to Ask For Help': Cancer Pre-vivor & CEO Mandy Ginsberg on Finding Balance in Life
Learn more about SurvivorNet's rigorous medical review process.