Famous Cervical Cancer Survivors Inspire
Cervical cancer incidence in the US has been going down steadily for years.
Famous survivors like Erin Andrews, Judy Blume and Georgia Tennant have used their own experiences with the disease to spread awareness.
Pam Grier and Julia Sweeney, also survivors, have spoken about how they coped with the disease.
January is Cervical Cancer Awareness Month, and this is a disease where awareness is particularly important. The cancer, which about 13,000 women in America are diagnosed with every year,
is largely preventable
with regular screening and the HPV (human papillomavirus) vaccine.
Famous survivors like sportscaster Erin Andrews, author Judy Blume and actress Pam Grier have brought much needed attention to the disease. Once one of the most common cancers diagnosed in women, the rate of cervical cancer has gone down drastically in the US in recent years, according to the American Cancer Society.
Sportscaster Erin Andrews Talks Screening
Read More
Andrews was diagnosed with cervical cancer in 2016, when she was in her 30s. Now 42, her
determination to raise awareness
, and her dedication to continuing to do what she loves throughout her cancer journey, is truly inspiring. Currently, Andrews is covering the NFL playoffs and recently launched a line of activewear for women in collaboration with the league.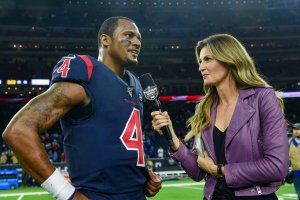 But just years ago, Andrews was wondering whether her future would be so bright. Although her cancer was caught early, she was worrying that she would not be able to have children–a really common concern among young women diagnosed with cancer.
Fertility Preservation After a Diagnosis
When it comes to preserving fertility after a cancer diagnosis, time is off the essence, Dr. Jaime Knopman, a reproductive endocrinologist at CCRM NY, told SurvivorNet.
Dr. Knopman stressed the importance of advocating for yourself during the cancer journey. If fertility preservation is important to you, make sure your medical team knows that.
Dr. Jaime Knopman stressed the importance of advocating for yourself when it comes to fertility issues.
There are options in many cases, but "I think you need to be your own advocate," Dr. Knopman said. "I've learned that not only as a doctor, but as a patient and as a mom. If you don't ask for things, a lot of times, you're not going to get them."
Fortunately, Andrews was able to have minimally invasive surgery and is now cancer-free. In the years since, Andrews has opened up about her experience with the disease and inspired countless women to be proactive about their own health.
"Even if you feel like you're healthy and you're busy, it's so important to go to the doctor," Andrews told InStyle in 2018, stressing that she had no family history of cervical cancer and no symptoms when she was diagnosed.
Actress Pam Grier on Beating the Odds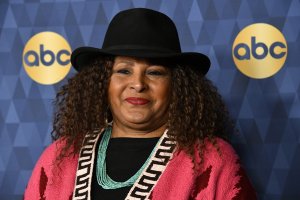 Actress Pam Grier, known for her roles in "Foxy Brown," Miami Vice and so many more, was diagnosed with stage 4 cervical cancer back in 1988. The beloved actress was given just 18 months to live at the time, but underwent aggressive treatment and has been in remission ever since.
The now 71-year-old actress is still working, and told TODAY in an interview last year that after all that she's been through in her life and her 50-year career, she doesn't worry about aging and just keeps on doing what she loves.
"It's getting older and being bolder," Grier said. "If you wake up breathing, you're going to have a good day. I don't worry about age."
Author Judy Blume Has Faced Cervical and Breast Cancers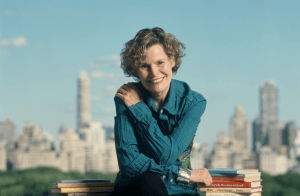 When author Judy Blume revealed in a 2012 blog post that she had been diagnosed with breast cancer, she also let fans in on something she had not shared publicly in the past–she had been diagnosed with cervical cancer 17 years earlier.
The well-known author, who has published more than 25 novels, including beloved young-adult tales like "Are You There God? It's Me, Margaret" and "Tiger Eyes," shared that she had undergone a hysterectomy to remove her cervical cancer caused by HPV. "No other treatment necessary," Blume wrote of the process.
HPV is the cause of most cervical cancers, and thanks to the HPV vaccine, which can be given to children as young as 9, it is widely preventable. The virus is transmitted sexually and is incredibly common in the US.
Many people are skeptical of the HPV vaccine and vaccines in general, however, doctors are really adamant about the importance of getting kids vaccinated before they become sexually active.
Dr. Bobbie J. Rimel explains why kids should be given the HPV vaccine.
"HPV is present in 96% of all cervical cancers and is the leading cause of cervical cancer in the United States," Dr. Bobbie J. Rimel, gynecologic oncologist at Cedars-Sinai Medical Center in Los Angeles, told SurvivorNet.
Dr. Rimel stressed that the earlier kids get the vaccine, the better. ""The immune system of children is very robust and their ability to create a long, lifelong immunity based on a vaccination is greater than in the adult body," she said.
Actress Julia Sweeney Finds the Humor in Cancer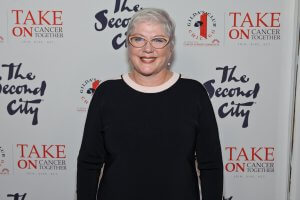 Julia Sweeney, who you may remember as Pat from Saturday Night Live, chose to find the humor in a difficult situation–something that her fans say inspired them to do the same.
Sweeney was diagnosed with cervical cancer in 1995, while she was caring for her brother who had stage 4 non-Hodgkin lymphoma, according to Cure Today. She underwent a hysterectomy just weeks after her brother passed away, she told the outlet.
Survivors tell us all the time about the unique ways they find to cope with the loss that can come with cancer. For Sweeney, it was turning her family's experience into comedy.
"When people say, 'You can't make cancer funny,' I say, 'How can you not?'" Sweeney told the outlet.
"The treatments are bizarre, crazy and filled with embarrassments. It's like being transported to Mars with a bunch of Martians poking at you every day."
Actress Georgia Tennant's 'Public Cervix Announcement'
View this post on Instagram
Georgia Tennant, a British actress known for many TV roles, including Dr. Who, where she met her now-husband, David Tennant, was diagnosed with a pre-cancer in 2018.
She shared the story, including getting her abnormal results and assuming the cancer was terminal, in a blog post last year, in an effort to inspire other women to keep up with testing.
Even though her cervical cancer was considered a "pre-cancer," and was able to be removed by a procedure called a cervical excision, Tennant stressed how crucial it was that she went in for a pap test.
"What if I hadn't made that appointment?" the mother of five wrote. "What if I hadn't responded to the 2 letters I received from our NHS telling me I was due a smear?"
"I needed to tell this story to you not because I like the idea of talking publicly about something so private or everyone knowing I'll be wearing a nappy sized sanitary towel for the next 4 weeks but because I want that one person who has been putting off making that appointment, to make it," she wrote.
Learn more about SurvivorNet's rigorous medical review process.