Famous Women Who Fought Ovarian Cancer
These seven prominent women, including Actresses Kathy Bates, Cobie Smulders & Activist Coretta Scott King, all fought ovarian cancer; More than 20,000 women are diagnosed per year.
Ovarian cancer is usually caught in its later stages; being aware of the symptoms and getting screened could save your life.
Having an "eye of the tiger" mindset through your cancer battle can help you get past some of the harder  treatment side effects.
Olympian Shannon Miller, actress Cobie Smulders, reality star Brandi Maxiell, and civil rights icon Coretta Scott King all battled
ovarian cancer
, which is diagnosed in more than 20,000 American women every year. Their stories show how the disease can be detected, treated, and fought — and teach us something about resiliency and the power to live through a cancer diagnosis.
Actress Cobie Smulders Battled Ovarian Cancer at 25
In 2007, cancer was the last thing on Cobie Smulders' mind.
Read More
The How I Met Your Mother star was in the midst of producing the hit comedy's third season when she received her ovarian cancer diagnosis. She was only twenty-five at the time.
"I had tumors on both ovaries, and the cancer had spread into my lymph nodes and surrounding tissues," Smulders, now 38, told Women's Health.
Related: Cobie Smulders Got Ovarian Cancer at 25; Now She Lives Life Like a True Survivor
How Old Are Women When Diagnosed With Ovarian Cancer?
Most women are diagnosed with ovarian cancer after menopause, with and estimated 5.3% of cases occurring in women under 34. Fortunately, 90 percent of ovarian cancer cases are curable if caught early. Genetic testing for certain mutations which may lead to ovarian cancer combined with close attention to your own body are the best ways to catch the disease early.
Is There Screening for Ovarian Cancer?
Reality Star Brandi Maxiell Was Diagnosed at 24
Basketball Wives LA star Brandi Maxiell was living the high life in her early twenties when she began to experience back and abdominal pain, bloating, frequent urination, and weight gain.
"Now, what woman doesn't have one or more of these symptoms during a regular menstrual cycle?" Maxiell told Essence.
Related: 23-Year-Old Woman Denied Pap Smear 15 Times Before Diagnosed With Cervical Cancer; Always Advocate For Yourself & Push For Answers
After being told by a doctor that she had nothing to worry about, she insisted on getting a second opinion, saying, "I know my body." A second doctor diagnosed her with ovarian cancer in 2007 at only 24 years old.
Ovarian Cancer Can Be Called a "Silent Killer"
Ovarian cancer is dangerous because, like in Maxiell's case, symptoms can easily be mistaken for other illnesses or conditions, leading to most cases being diagnosed only once it's reached the later stages.
Related: The Importance of Second Opinions for Ovarian Cancer Diagnosis and Treatment
"That's why ovarian cancer is called "the silent killer," Maxiel said. "It creeps into your body with symptoms so subtle that it can mimic other, unrelated conditions."
Women experiencing these symptoms should push their medical providers to screen for ovarian cancer. Catching ovarian cancer early is critical to treating – and beating – the disease.
If You Feel Something, Say Something
Olympian Shannon Miller Says Resilience Is Key
Shannon Miller, 43, helped Team USA dominate international gymnastics in the early '90s. She, herself, overcame a challenge far more deadly than Olympic competition, being diagnosed with ovarian cancer in 2016 at age 34.
View this post on Instagram
Related: Back on the Beam: Olympian Shannon Miller, 43, Proves Ovarian Cancer Can Be Beat & Didn't Slow Her Down
Miller's experience with taking her body and mind to the limit as an athlete prepared her for chemotherapy and surgery, but she's the first to admit the process wasn't easy. There will be hard times and challenges, but what matters is that you keep fighting the good fight and never give up.
"It doesn't matter who you are, you're going to have bad days," Miller told Sports Illustrated. "Sometimes you're going to need that pity party and you're going to need to cry or yell and that's fine. But then how do I take that next forward step, how do I get back up and I think that's what gymnastics really taught me was you fall nine times, you get up 10."
Related: Olympian Shannon Miller Reveals The Mindset That Helped Her Get Through Ovarian Cancer: 'You Fall Nine Times, You Get Up Ten'
Positive Mindset Can Help
Having a positive mindset can be hugely beneficial in the fight against cancer. Dr. Sid Ganguly, an oncologist at the University of Kansas Medical Center, says that an "eye of the tiger" mindset can help patients work through the grueling process of fighting cancer.
Dr. Sid Ganguly explains how mindset can impact cancer treatment
Actress Valisia LeKae Diagnosed During Broadway Run
Valisia Lekae, 41, was ruling Broadway in 2013 as Diana Ross on the smash hit Motown: The Musical. Her brilliant voice and acting had already earned her a Theatre World Award, and a Tony and Emmy nomination.
Then, during a routine check-up, a doctor found an ovarian cyst that later testing showed was cancerous. She was 34 at the time.
She underwent chemotherapy and shaved her head, an experience she found liberating but scary.
View this post on Instagram
After finishing treatment and entering remission, she found herself facing unexpected physical and emotional troubles that no one had prepared her for.
"No one talks about the aftermath," she told Look Good Feel Better. "I was so afraid that my cancer was going to come back. Every little ache or pain led to panic: 'Is that cancer?' 'Is it back?' I just closed up. I definitely couldn't sing."
Face Fears Head-On
Fear of cancer coming back is an experience many survivors experience. But being brave, according to Hodgkin's lymphoma survivor CC Webster, can help survivors overcome.
Related: "There's A Part of Me That's Still a Little Frightened" — "Veep" Actress Julia Louis-Dreyfus is Cancer-Free, But Like so Many Breast Cancer Survivors, She Fears The Possibility of Recurrence
"If you're brave enough to look fear, or worry, or anxiety in the face, it goes away."
Ovarian Cancer – Overcoming Fear
Actress Kathy Bates Diagnosed at 55
In 2003, actress Kathy Bates was diagnosed with stage 1 ovarian cancer.  In the middle of production for the movie Little Black Book, she returned to work three weeks after surgery and while she was still on chemotherapy. She has said the experience was challenging.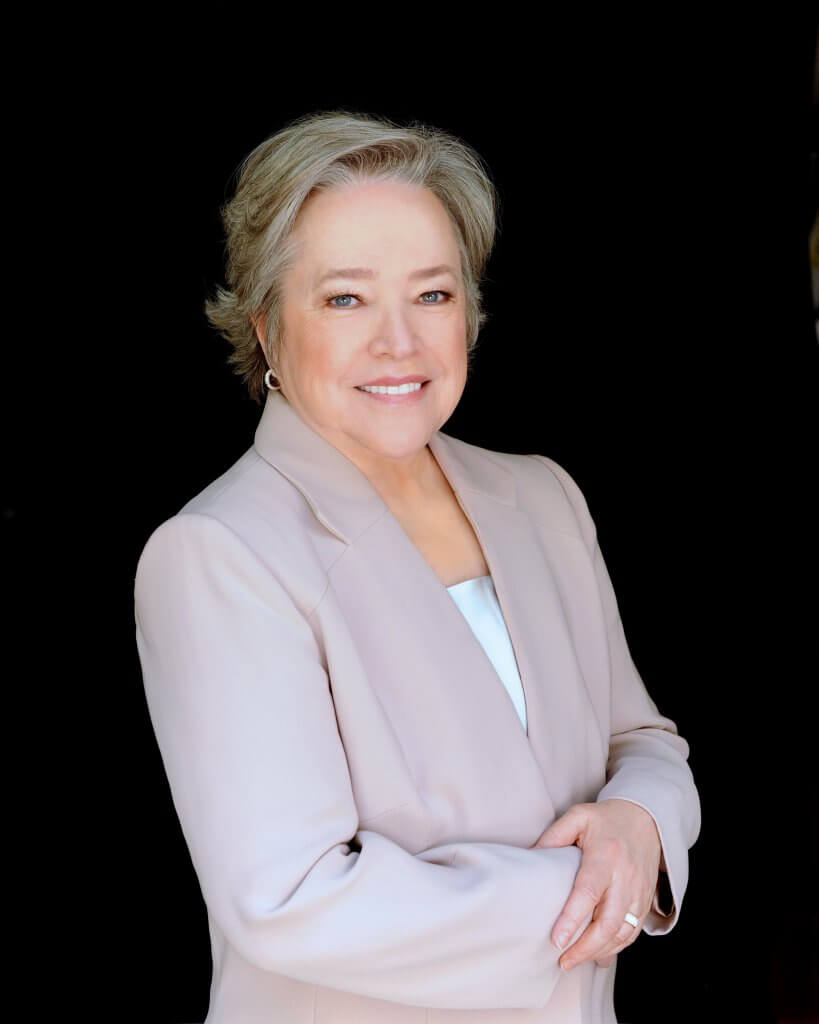 Related: The Reality About Going Back To Work After Cancer
"I lost patience with people when things would be draggy," she told SurvivorNet in a previous interview. "You really can't do that on a movie set because things are going to go at the pace they're going to go and yelling about it isn't going to help."
Working Through Treatment
Many cancer patients like Bates face difficulties adjusting to balancing the demands of fighting cancer with their careers. Oncologists who've spoken with SurvivorNet said they encourage those battling cancer to keep up their careers if possible, as it can help to maintain a sense of normalcy through treatment.
Civil Rights Activist Coretta Scott King Passed From Ovarian Cancer
Corretta Scott King, Martin Luther King Jr.'s widow who continued his fight for civil rights, passed away in 2006 due to complications from ovarian cancer. She was 78.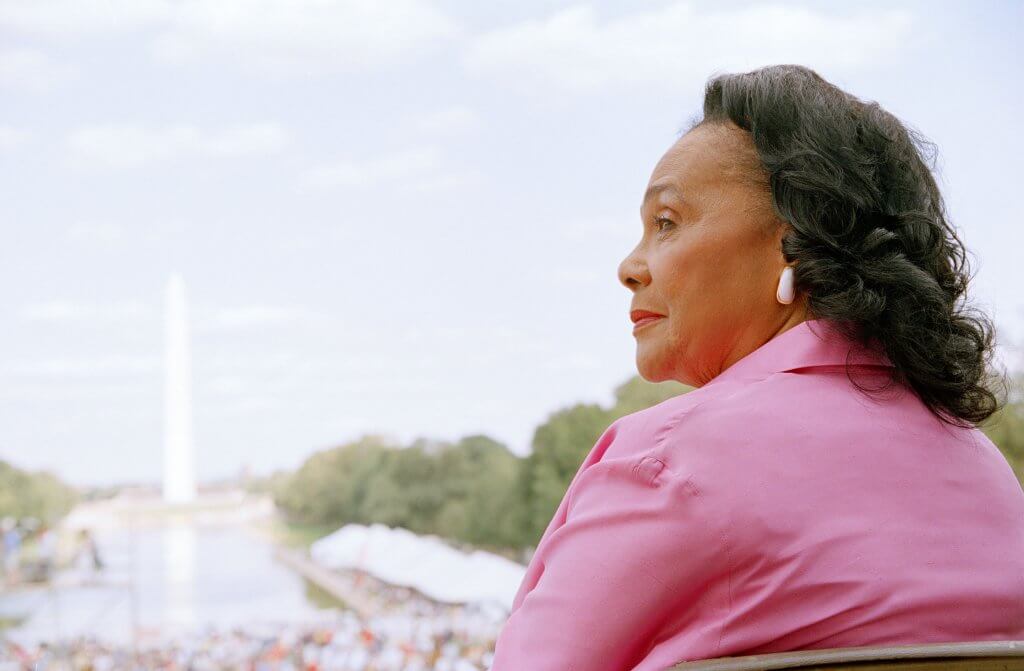 King died in Mexico seeking alternative treatment options for her cancer, which American doctors told her was terminal. The clinic she was seeking help at described themselves as having "a very eclectic approach to the treatment of chronic degenerative disease, diseases by and large considered incurable by the orthodox medical profession."
Related: Shock-Jock Don Imus, Who Died of Prostate Cancer, and His Dangerous Sole Focus on Alternative Treatments
Those considering alternative treatments for cancer should absolutely consult their medical experts before starting any unproven plan. Many of these therapies are being promoted by non-reputable medical institutions and have not been tested in clinical trials. There's no way to know if these treatments are reliable, and doctors recommend staying away from them.
Related: Alabama Man Indicted for Selling Homemade Fake "Cancer Cure" Is a Reminder to Run All Treatments by Your Medical Team
"Many patients wonder, 'are [doctors] hiding a treatment that might be good for us?'" Dr. Westin, an oncologist at MD Anderson Cancer Center, told SurvivorNet, adding the answer is,"'Absolutely not.'"
Alternative Therapies: Don't Believe Everything You Read on the Internet
SNL's Gilda Radner Passed From Ovarian Cancer at Only 42
Gilda Radner made history as one of the seven founding cast members of Saturday Night Live, gaining national recognition and an Emmy Award for her brilliant parodies.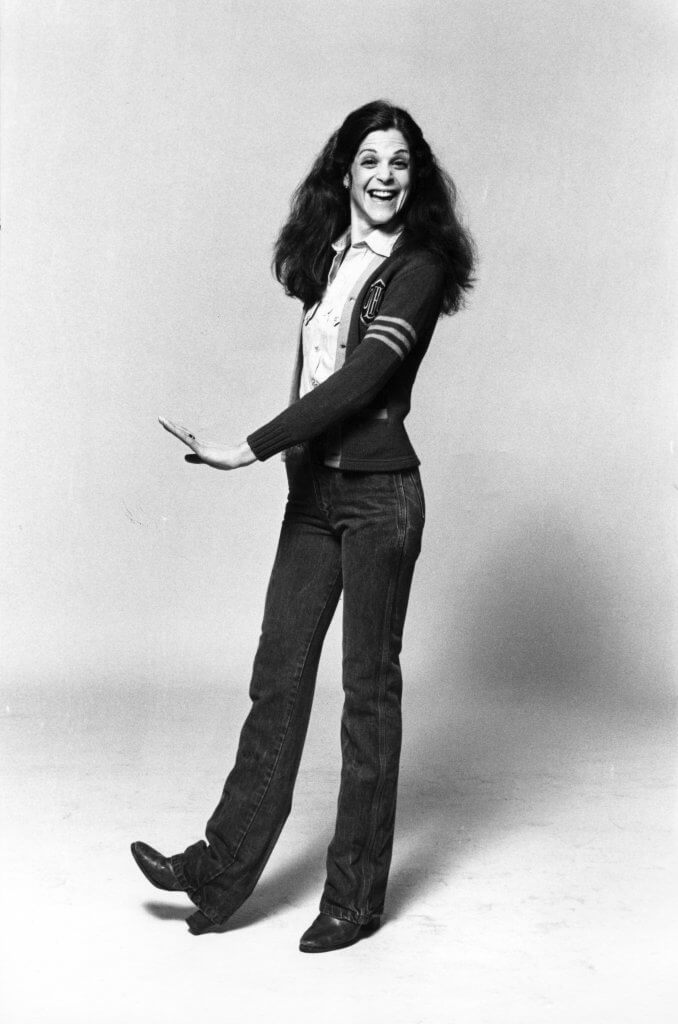 After experiencing severe fatigue and leg pain for more than a year, she was diagnosed with ovarian cancer in 1986 at only 40 years old. After a brief period of remission, the cancer returned in 1988, and she passed away less than a year later.
Related: When Ovarian Cancer Comes Back– The Standard of Care Treatment
Cancer Recurrence Rates
The reality is that eighty percent of ovarian cancer survivors could see their cancer come back within five years. However, this rate varies wildly depending on the initial stage of the ovarian cancer: stage one ovarian cancer survivors have only a 10% chance of recurrence, while stage three survivors have a 70 to 90% chance.
"Recurrence often occurs because some cancer cells are left behind after treatment," Dr. Beth Karlan, a gynecologic oncologist at UCLA Medical Center, told SurvivorNet in a previous interview. "And, over time, they grow larger."
Those facing recurrence shouldn't abandon hope – chemotherapy, surgery, and targeted drugs could help a survivor overcome ovarian cancer once again.
Dealing with Recurrence in Ovarian Cancer
Learn more about SurvivorNet's rigorous medical review process.