(Photographer credit: Keith Munyan)
The Emmy Awards winner and actress Kathy Bates casts forward, not backwards. The two-time cancer survivor, who
spoke to SurvivorNet
about her journey and her lymphedema, is back on the big screen in one of the year's most talked-about films, Clint Eastwood's "Richard Jewell." Her performance has already earned her a Golden Globe nomination, and at least one
reviewer
stated bluntly that Bates "steals the movie." Bates is also known for her roles in productions like Blindside, American Horror Story Coven, Failure to Launch, and Midnight in Paris.
Now 72 — an age many in Hollywood consider unemployable, especially for women — Bates not only is helping to change the conversation about women in film, but is doing so while dealing with the debilitating pain and challenges of a chronic disease — and sharing her learnings with fellow survivors.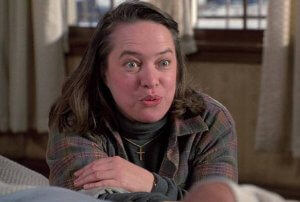 Read More
"I didn't want to have cancer … and I really don't want to have lymphedema," Bates told SurvivorNet. But "I feel blessed [to have the condition] because if I didn't, I wouldn't be in a position to use my celebrity to do something that can maybe help people."
Bates' Lymphedema
Lymphedema is the side effect of the double mastectomy Bates had after being diagnosed with breast cancer in 2012. (In 2003, she was diagnosed with ovarian cancer.)  Because cancer often spreads through the lymphatic system, lymph nodes are often removed. But extra lymph fluid can build up in tissues and causes swelling, usually in the arm and hand.
When Bates discovered that lymph nodes had been removed during surgery, she says her reaction was fury.
RELATED: Actress & Survivor Kathy Bates: Value The Moment & The World Needs to Understand Lymphedema
"I went berserk," Bates told SurvivorNet. "I left the examining room and and ran out of the building. I still had my drains in, I was holding a pillow to my tits, and I thought, 'What am I doing? It's July, I'm standing out here, it's hot, I'm still healing, I don't want to hurt anything.'"
Still, she told her doctor that for her, lymphedema was almost worse than having her breasts removed.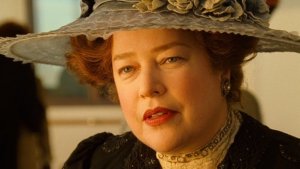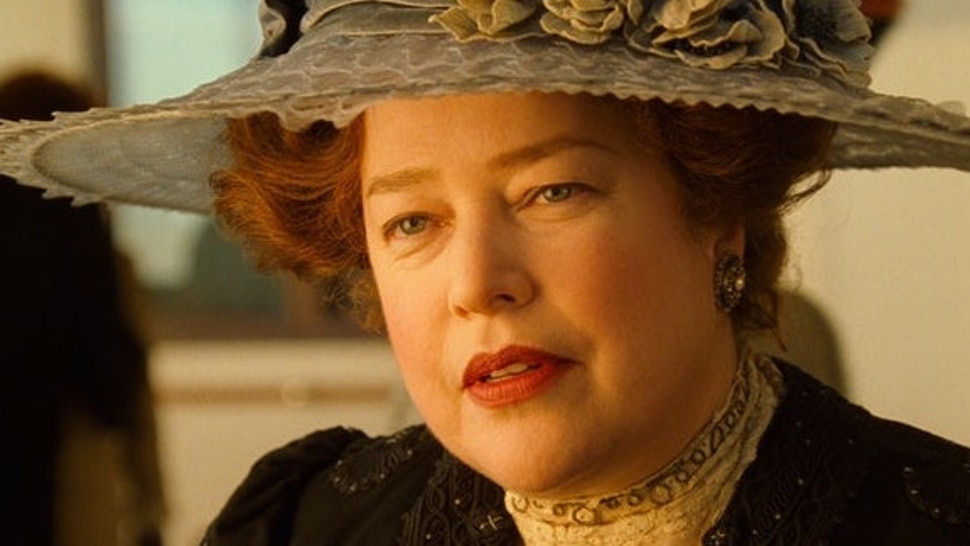 "I was bitter, I was depressed," she said. "I thought my career was over, I thought, 'There's no way, I'm done, everything is done.'"
Now that she's seen so many others with lymphedema, she said, she knows that she's "one of the lucky ones." But that doesn't mitigate the challenges of the condition.
RELATED: Women Who Lose as Little as 4.5 lbs. Can Lower the Risk for Breast Cancer: Study
"I have to wear compression sleeves on the plane, and I have problems keeping my arms up to read books. I'm not supposed to lift things. … It's a stress and a strain."
The Start of Her Journey
In 2003, Bates was diagnosed with stage 1 ovarian cancer. The treatments made working extremely difficult, she said.
At the time, she was working on the movie "Little Black Book," with Brittany Murphy. "I needed the payday, I wanted to work with her," Bates explained. But to do so she had to be on set three weeks after her surgery and while she was in chemo.
"I lost patience with people when things would be draggy," she said. "You really can't do that on a movie set because things are going to go at the pace they're going to go and yelling about it isn't going to help."
RELATED: "Cancer Changes Everything" Anna DeMers' Ovarian Cancer Survivor Story
She also found post-chemo extremely difficult: "You come off of the steroids, and I just found that the hardest part," she says. "It was like detoxing. I was shaking, I couldn't talk, and I remember I had to go do a voiceover and it was just so, so difficult."
The cancer, she said, "knocked the stuffing out of me. … As we say with the foxes, I 'went to ground,' and just focused on the chemo."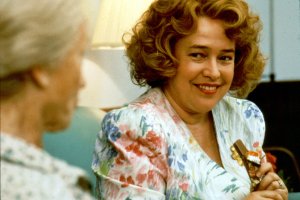 While that first movie back was hard, Bates says she was glad she stuck it out, and that she had done so thanks to her friend and fellow actor Lynn Redgrave, who died in May 2010 from cancer.
Redgrave told her in no uncertain terms to keep working. "She said, 'Do it, because for those few moments, you don't have breast cancer. You're pretending to be somebody else.' … She was right."
'Some People Have a Light Inside'
Bates credits Dr. Emily Iker, a lymphedema expert who Bates went to see in Santa Monica, Calif, with helping her cope. "I went to her, still angry, told her all of my tales. And she said, 'Well, that's all in the past, and now you're going to begin the rest of your life.'"
"Some people just have light inside," said Bates, who went on to do a series of treatments with the doctor.
Bates also found that helping others with the disease actually eased her own journey.
She got involved with LE&RN, an organization devoted to helping patients with lymphedema, and her "anger began to subside." She is now a spokesperson for the program, working to raise awareness, shooting videos about the disease while trying to create a network of different "centers of excellence," she says, at top hospitals such as Harvard, MD Anderson.
Her goal is to eventually have a 1-800 number that people can call for guidance "because people go years without being diagnosed and it just gets worse and worse," she says.
But you "survive," Bates says, "and you need to stay in the moment and not define yourself by the disease."
There Is No Get Out of Jail Card
Bates continues her advocacy work even as she does publicity for "Richard Jewel." Speaking with Kelly Clarkson, she said she felt blessed to be a character actor — "Your career is not over when you're 40, I'm 72 now, and I can keep working and working and working" — and discussed how she wanted to help others be vigilant about disease.
"By the way," she said, "the BRCA gene [BRCA1 and BRCA2 are genes that have been found to impact a person's chances of developing breast cancer] — I'm sure you've heard of it. I tested negative. So it's ain't a get out of jail free card."
Her cancer journey has also helped her attitude about sharing her diagnoses. She told CloserWeekly that if she had to go through cancer again, she "wouldn't be so private. Being at different cancer functions since then and seeing women with bald heads, brave enough to be there and be themselves, was very moving to me."
Information about Lymphedema
SurvivorNet spoke with an expert, Dr. Dung Nguyen, director of Breast Reconstruction at Stanford Medicine, about lymphedema. 
Dr. Dung Nguyen, Director of Breast Reconstruction at Stanford Medicine on lymphedema after breast cancer surgery
It's not known which patients will develop the condition, but women who have many lymph nodes removed and/or radiation therapy are at a higher risk. Lymphedema can happen shortly after treatment or even years later. It's critical that you monitor for swelling since detecting lymphedema early is key. While it can be uncomfortable and even painful — and as of yet there's no cure — there are a number of ways to treat it. 
Learn more about SurvivorNet's rigorous medical review process.
---