Advanced Cancer Diagnosis During COVID-19
Steve McGregor, a 48-year-old retired paramedic began having breathing difficulties early this year, but it took 8 months for an in-person appointment with his GP, due to COVID-19.
McGregor was diagnosed with advanced-stage lung cancer; treatment for this disease includes chemotherapy, radiation therapy, and sometimes, surgery.
It's important to be an advocate for your health and be "pushy" when necessary, experts tell SurvivorNet.
Steve McGregor, a 48-year-old former paramedic in England and father-of-one, was diagnosed with
advanced lung cancer
after he had to wait 8 months for an appointment with his GP, due to
COVID-19 related delays
. McGregor is one of many who has had to have a diagnosis or treatment plan
delayed due to the ongoing COVID-19
pandemic.
Related: 'Every Day Remains a Gift' Says Rush Limbaugh, 69, as He Battles Advanced Lung Cancer; Expresses Gratitude for Life & Listeners
Read More
The Daily Mail 
reported that McGregor started having breathing difficulties in March but had to
wait until May to get an X-Ray
, and he was told there was nothing wrong with him. But due to his medical background, McGregor had a sense that something was wrong. "I noticed changes in my breathing which
were quite concerning
," he said. "I felt like I couldn't inflate the upper left lung. I felt like I couldn't oxygenate effectively." McGregor later got another scan in November – after waiting many months to see his doctor – and he was told he had advanced lung cancer.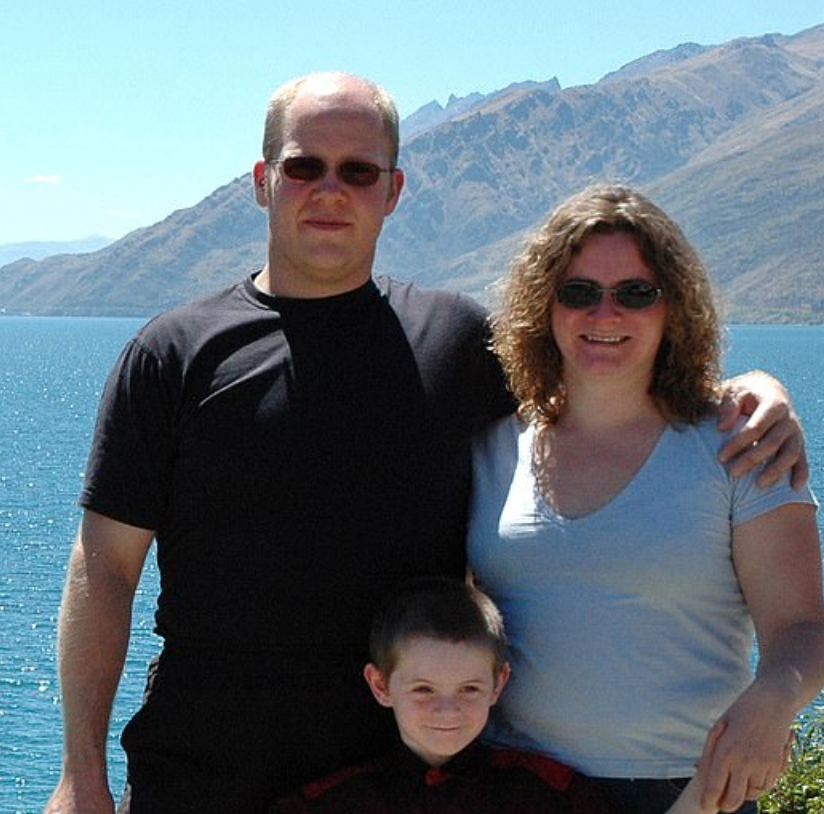 Lung Cancer Treatment Options
Treatment options for lung cancer include chemotherapy, radiation therapy, and surgery. The treatment path will be determined based on a patient's prognosis and the stage of their cancer.
Small cell lung cancer (a fast-growing type of the disease, which is often caused by smoking) treatment may also include palliative procedures, according to the American Cancer Society (ACS). Non-small cell lung cancer can include treatments such as targeted drug therapy and radiofrequency ablation, according to the ACS. For people with advanced lung cancer, like McGregor, it typically means the cancer has spread to other parts of the body, or metastasized.
Related: Lung Cancer and Bone Health – How to Protect Yourself
For some patients with advanced lung cancer, their treatment plan may focus on maintenance – meaning, stopping the cancer from spreading farther in the body. This type of lung cancer is typically treated with chemotherapy, radiation therapy, targeted drug therapy, and immunotherapy. Patients who are battling lung cancer during COVID-19 should exercise extra caution when it comes to following the CDC's COVID-19 safety guidelines (i.e. washing your hands, practicing social distancing, and wearing a mask).
Related: Smart Tips For Getting Cancer Screenings Right Now From The Chief Medical Officer of the American Cancer Society
Dr. Karen Reckamp, the Director of the Division of Medical Oncology at Cedars-Sinai, said in a previous interview, "For our patients with lung cancer, they are not at more risk for developing COVID-19. But because most patients who have lung cancer and have had treatment or are receiving treatment for lung cancer have some compromise to their lung function, we are concerned about the possibility of the COVID-19 developing into pneumonia or respiratory illness that may cause more severe illness for patients who have lung cancer."
Related: It's Important To Continue Cancer Screenings Through COVID-19
"At this time, for patients with lung cancer or any type of cancer, still, the best thing we can do is to keep to ourselves," said Dr. Reckamp, "and keep to the small groups of people that we are living with, to frequently wash our hands, clean off surfaces in the home, and minimize the amount of time that you are out of the home and interacting."
What Do People With Lung Cancer Need to Know About COVID-19?
How to Advocate for Your Health
McGregor's story highlights the need to advocate for your health, and to always speak up. Dr. Zuri Murrell, a Colorectal Surgeon, at Cedars-Sinai Medical Center, said in a previous interview how speaking up for yourself is so important; he encourages people to be "pushy" when it comes to their health. "The truth is you have to be in tune with your body, and you realize that you are not the statistic," said Dr. Murrell. "You are not necessarily going to fit into – well, I don't have to have a colonoscopy yet because I'm not 50, even though my bowel habits have changed, even though I'm having a lot of blood when I have a bowel movement."
Related: 23-Year-Old Woman Denied Pap Smear 15 Times Before Diagnosed With Cervical Cancer; Always Advocate For Yourself & Push For Answers
"That's why it's important for you to actually educate yourself and be your own health care advocate. And that's something that I think is really important. You should lead each doctor's appointment with a plan. So if I, as a 40-year-old, I come into a doctor's office. I say, I'm having rectal bleeding. This is new for me. The doctor says, you know what? It's probably hemorrhoids. First of all, I think, did they examine me? And a lot of times, especially a male, you're actually happy that they didn't examine you. But that's not necessarily the right thing to do."
Be Pushy, Be Your Own Advocate… Don't Settle
Learn more about SurvivorNet's rigorous medical review process.