Helping Mom's Cope with Anxiety
Fox News host Laura Ingraham, 60, prepares for her journey through motherhood to experience an emotional shift as her oldest and only 18-year-old daughter prepares for adulthood and college.
Ingraham has three children, and caring for them is most important to her despite her busy job as a national cable news host. Although her oldest is months away from leaving home, she still has two younger sons, delaying the empty nest syndrome many parents feel when their kids move out of the house.
Ingraham battled breast cancer in 2005. Although she does not publicly speak about her cancer journey very often, it's shaped her outlook on being a parent. It taught her not to take things for granted, which included spending time with loved ones.
Ingraham leaned on her faith to help her cope while undergoing treatment for early-stage breast cancer. SurvivorNet experts also say that relying on faith helps cancer patients better endure the rigors of cancer treatment while on their journeys.
When dealing with anxiety elements of motherhood, psychologist Dr. Marianna Strongin says it's important to have a healthy relationship with your anxiety and get to know it rather than fear it, avoid it, or push it away. Also, relying on your support group can help, too.
Fox News host Laura Ingraham, 60, is a mother of three adopted children, and nothing beats raising her kids. However, she is entering a different stage of motherhood, filled with anxiety as her kids are on the cusp of adulthood. Her 18-year-old daughter is finishing high school and has her sights set on college; meanwhile, Ingraham prepares emotionally to see her once-little girl grow up.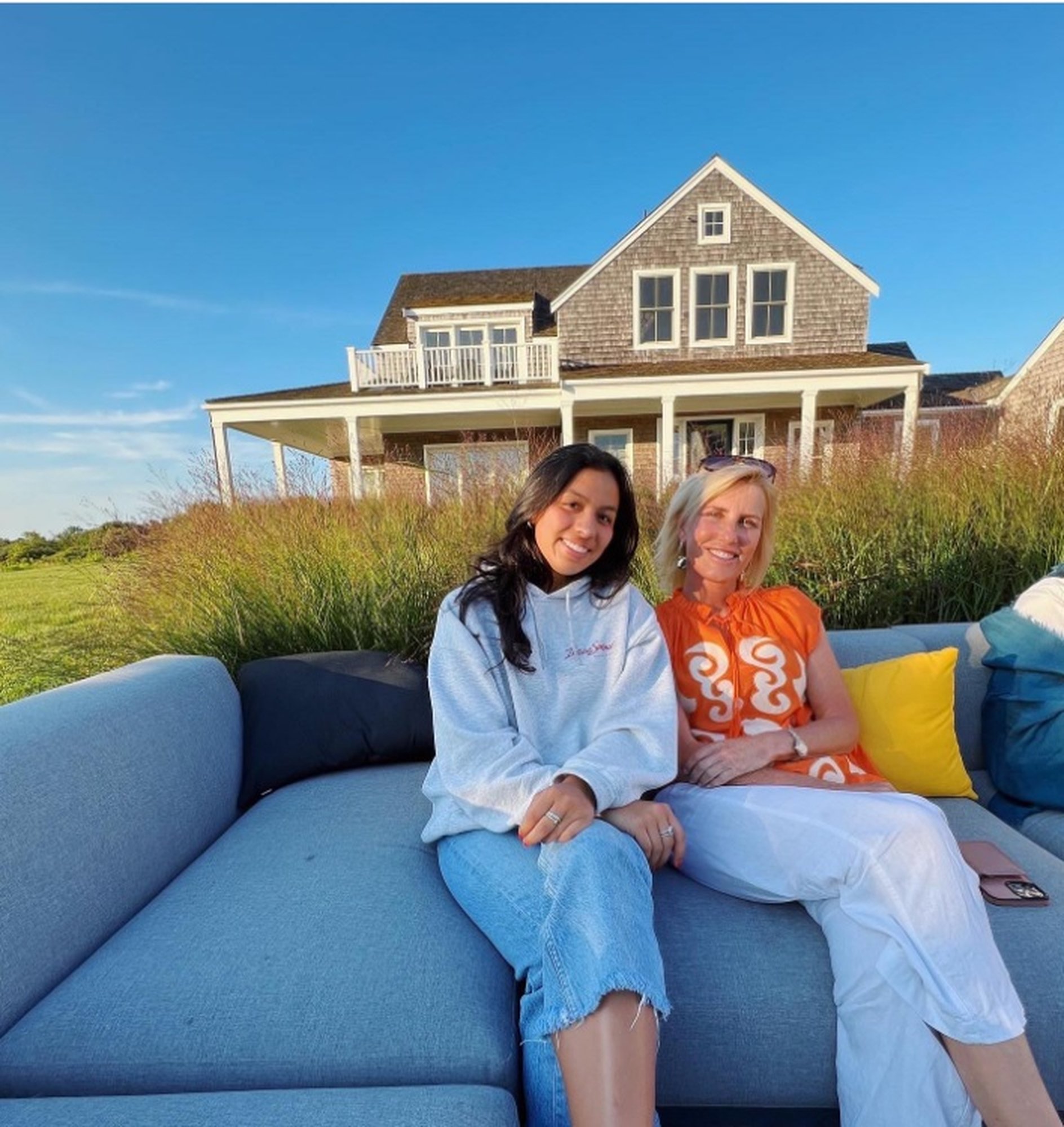 "Sending my oldest off to her senior year of high school," Ingraham wrote in a cute Instagram post.
Read More
The social media post shows Ingraham and her daughter sitting on a sky-blue sofa with their legs crossed in a picturesque setting outdoors amid a sunset-lit sky. Fans of the popular cable news host chimed in with their support. "Enjoy every minute," Instagram user Patty Haguewood wrote.
"I love this picture, Laura!!! Have a great senior year, Maria!" Instagram user Sara Carter added.
"Cute pic, mom and daughter…beautiful moment," Instagram user Car Frojd said.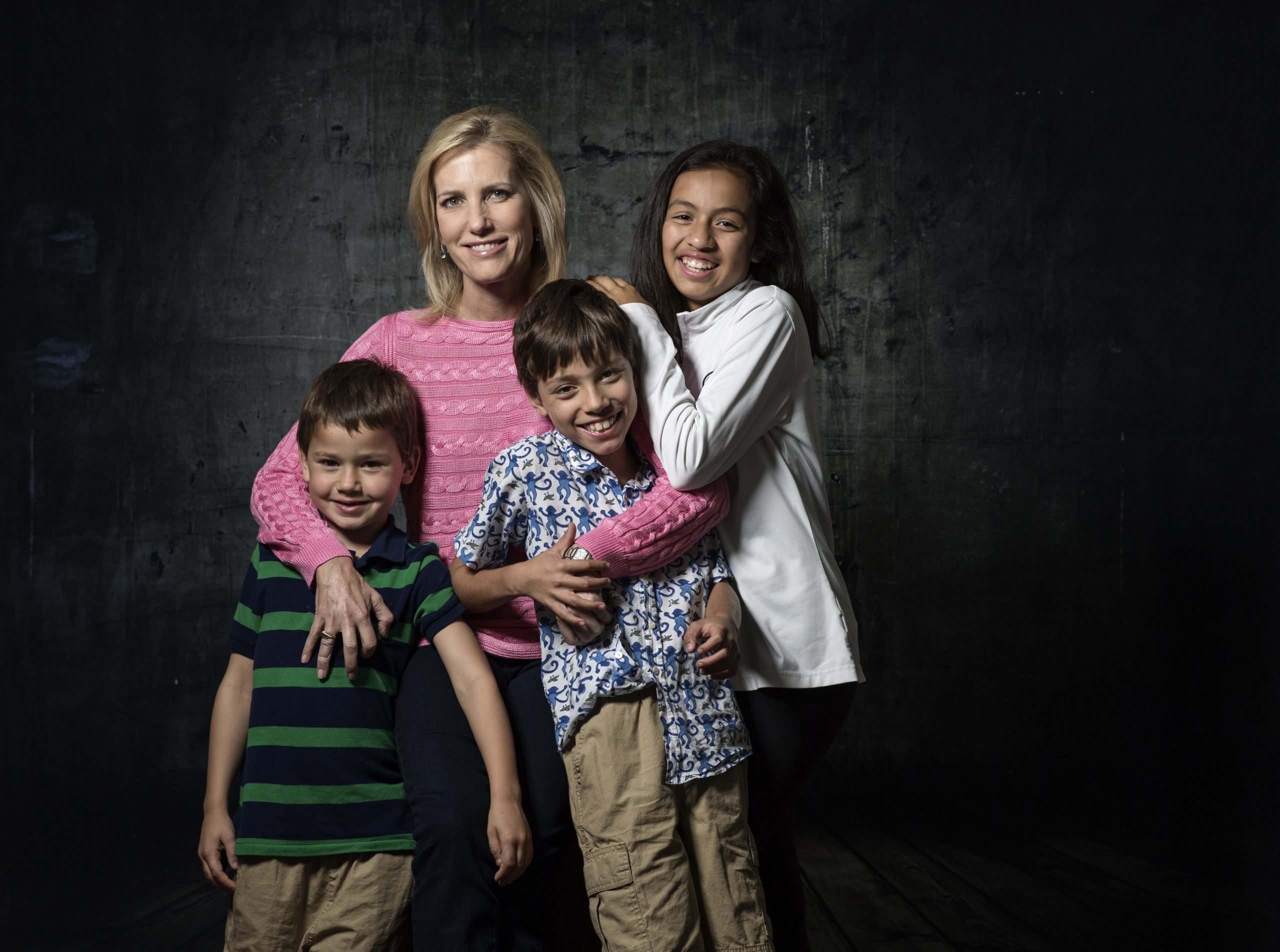 Ingraham, also a breast cancer survivor, previously shared how important motherhood is to her and how she raises her children.
"The kids are – their lives are moving targets, and as a parent, you just try to keep up with them as best you can and guide them with the best information that you have at that time," Ingraham said to the Washington Examiner.
Ingraham has two younger sons, but she acknowledges her relationship with her daughter is special and reminiscent of her relationship with her mother, who died of lung cancer.
Cancer also shaped Ingraham's mindset amid her mother's bout with lung cancer. The two of them were close, and she credits her mom for instilling values like honesty, modesty, frugality, and having a sense of humor.
"My kids hear me speak of her a lot," Ingraham said, referring to her late mom, Anne Caroline, who died in 1999.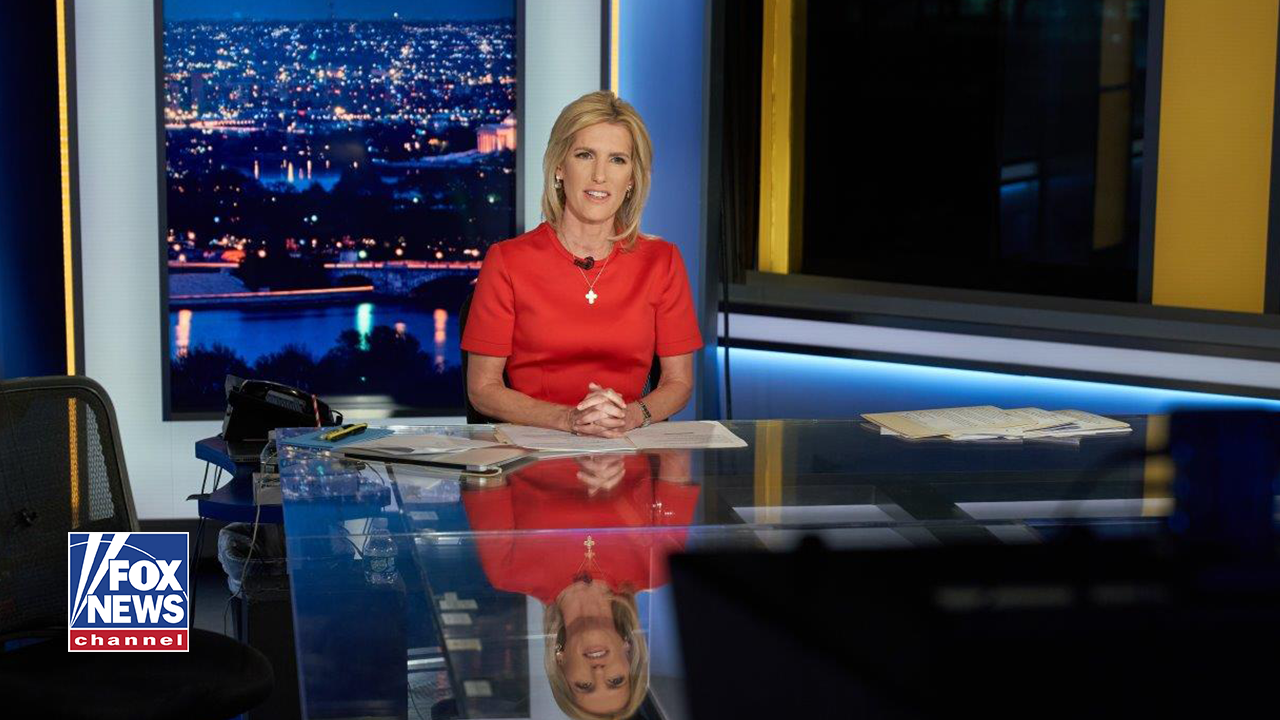 Now that her daughter Maria is becoming an adult, Ingraham is embracing the evolution of their relationship.
"I'm dreading her going to college and not having that," Ingraham said. "It's going to be sad for me."
As her daughter ages, Ingraham says she's looking forward to having "real conversations" with her.
"You can share more of life with them. And our relationship has gotten better and better as time has gone on," Ingraham said.
RELATED: Preserving fertility amid cancer.
How to Cope with Anxiety Amid Motherhood
For many parents, seeing their child go off into the world on their own can be emotionally taxing and filled with anxiety. Psychologist Dr. Marianna Strongin shared some simple tips to help maintain good mental health and healthily reduce stress.
When dealing with anxiety, Dr. Strongin said it's important to have a healthy relationship with these feelings and get to know them rather than fear them, avoid them, or push them away.
"By learning more about your anxious thoughts and tendencies, one can begin to answer their anxious thoughts even in moments when there aren't any answers. For cancer patients, the worried thoughts tend to be, "Will I survive?" It's important to let those thoughts come in and be able to tolerate them before answering them. This is a very powerful coping skill," Dr. Strongin explained.
Laura Ingraham's Private Breast Cancer Journey
Although Ingraham doesn't speak of her breast cancer journey much publicly because she said she doesn't want to be defined by it, she has revealed details about her experience that began in April 2005 after undergoing a routine exam.
According to Memorial Hermann, her physician found a lump in her breast that led to her being diagnosed with "early stage, invasive ductal carcinoma" breast cancer, which begins in the lining of the milk ducts.
"It was a rocky time," Ingraham said.
After her diagnosis, she underwent two surgeries, followed by six weeks of chemotherapy and radiation. Amid her treatment, Ingraham said she turned to her faith to help her cope.
Ingraham completed her final radiation treatment in October 2005. Her cancer journey gave her a greater appreciation of life and motherhood.
"You just appreciate the time that you're having when you have it….and try not to allow the small stuff to make you sweat too much. I try to remember that – although as the years pass by, you forget these lessons," Ingraham said.
"My faith, family, and national radio audience helped me through it. The outpouring of love and support from coast to coast was awe-inspiring," Ingraham said.
Having faith can help keep your spirits high even during times of struggle. SurvivorNet experts also say it helps cancer patients during their cancer journeys.
WATCH: SurvivorNet TV short film, "Turning to Faith."
New York City Presbyterian Pastor Tom Evans previously told SurvivorNet about the importance of finding ways to cope with the complex web of feelings you may be experiencing after a challenging health diagnosis, such as cancer or a threatening tumor.
"It's important to reach out in a simple prayer to God, even if you've never prayed before, you don't know what to say, a heartfelt plea, 'God, help me, be with me,'" Pastor Evans told SurvivorNet.
"You can reach out to God, and you can reach out to people, your friends and family, and say, 'I can't do this on my own. I need you.' "It's in that willingness to be open and to receive that we can find something deeper that we never would've encountered without this hardship," Evans continued.
Questions to Ask Your Doctor
If you are struggling through an emotional time, such as a diagnosis or helping a loved one cope with their emotions, consider asking your doctor the following questions to find help.
How can I go about improving my outlook/mental health?
Are there any activities I can do to encourage positive feelings?
When should I seek other interventions if I'm still struggling?
What are the steps to finding a different therapist if the one I'm using is not working out?
Learn more about SurvivorNet's rigorous medical review process.
---