Will Smith Opens Up About Father in New Book
In his new eponymous book, Will Smith details his complicated relationship with his father and caring for him during his battle with cancer.
Willard Smith Sr. died from cancer in 2016.
Coping with a parent's cancer diagnosis can be helped by seeing a psychologist or social worker.
Will Smith's new book, 
Will
, which he co-wrote with author and popular blogger Mark Manson, details Will's complicated relationship with his dad, Willard Carroll Smith, Sr., who died from cancer in 2016.
In the new book, USA TODAY reports, Will reflects on his feelings towards his father, which were at odds with each other.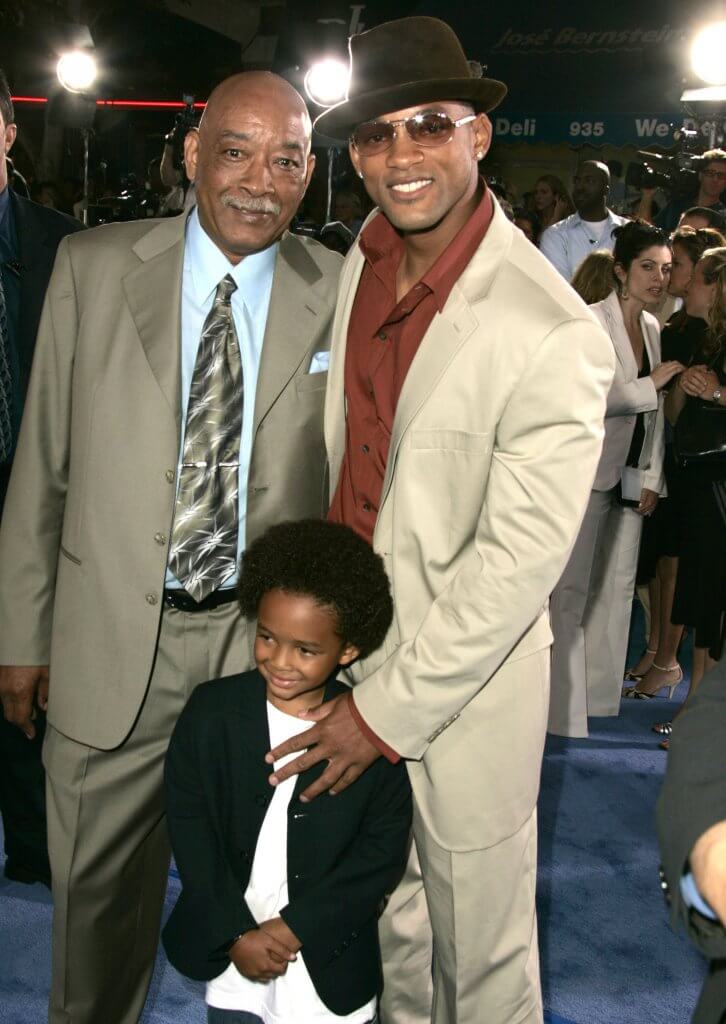 Will's Relationship with His Dad & Acting as Caretaker Through His Father's Cancer Battle
Read More
Will details in his book how his father abused his mother when he was a young boy, and the image of the domestic violence left a lasting imprint on his mind, affecting his feelings towards his father. He said that when he was 9 years old, his father punched his mother in the head so hard that she collapsed.
If you are experiencing domestic abuse, get confidential help by calling The National Domestic Violence Hotline:  1.800.799.SAFE (7233)
Will writes, "I saw her spit blood. That moment in that bedroom, probably more than any other moment in my life, has defined who I am." Will says that all of his successes were attempts to make it up to his mom for not defending her on that day.
Related: Actor Will Smith Says His Dad Dying of Cancer 'Was a Powerful, Formative Experience;' The Importance of Screenings
"Within everything that I have done since then — the awards and accolades, the spotlights and attention, the characters and the laughs — there has been a subtle string of apologies to my mother for my inaction that day. For failing her in the moment. For failing to stand up to my father. For being a coward."
Related: Will Smith, 52, Learned His Dad Had Cancer After a Movie of His Bombed & It Put Everything Into Perspective
Will describes his dad as a violent alcoholic. Yet, Will writes, he was also on-hand – and sober – for every one of Will's film premieres. Will also says that when his father, who was a refrigeration engineer and U.S. Air Force veteran, got sick with cancer, the actor thought about ending his dad's life to avenge his mom.
Will writes, "One night, as I delicately wheeled him from his bedroom toward the bathroom, a darkness arose within me. The path between the two rooms goes past the top of the stairs. As a child I'd always told myself that I would one day avenge my mother. That when I was big enough, when I was strong enough, when I was no longer a coward, I would slay him."
Will continues, "I paused at the top of the stairs. I could shove him down, and easily get away with it. … As the decades of pain, anger, and resentment coursed then receded, I shook my head and proceeded to wheel Daddio to the bathroom."
The actor says, despite everything, his dad was a blessing – and a curse. "My father tormented me. And he was also one of the greatest men I've ever known. He was one of the greatest blessings of my life, and also one of my greatest sources of pain."
Husband Shares Emotional Rollercoaster On TikTok as He Helps Wife Fight Cancer
Coping with a Parent's Cancer Diagnosis
When a parent is diagnosed with cancer, it can feel devastating and overwhelming; even if, like Will Smith, you had a complicated relationship with your now-sick parent.
Related: Do You Have a Question About Mental Health & Cancer– Strong In Cancer — A New Column From SurvivorNet with Dr. Marianna Strongin
Whether or not you decide to step in in a caretaking role, as Will did, is up to you. Caring for your mental health is important regardless of the role you play in your parent's cancer journey, and for some people, seeing a psychologist or therapist after their diagnosis may be a helpful way to process the news.
"Therapy Saved My Life": After Losing A Loved One, Don't Be Afraid To Ask For Help
Learn more about SurvivorNet's rigorous medical review process.