What They're Thankful For
Emily Tyra started her brain cancer fight in March 2019. She says the strength she developed fighting cancer helped her prepare for the pandemic.
Stephanie Bissonette, who had a brain tumor symptomatic of medulloblastoma, keeps busy dancing during the pandemic and has her sights set on a return to Broadway!
Pat Cleveland, a colon cancer survivor, says that it is important to keep "empowering the true self."
The past several months have been nothing short of challenging and for those in the entertainment industry, their worlds have essentially been shut down. As we approach the holiday season and near the end of this tumultuous year, it is more important than ever to count our blessings and to be grateful for the things that keep us afloat in stressful times. Actress Emily Tyra, dancer Stephanie Bissonette, and legendary model Pat Cleveland tell SurvivorNet what they are thankful for and what keeps them going.
Emily Tyra

Speaks of the Importance of "Family and Friends"
Read More
Television and Broadway actress
Emily Tyra was diagnosed with brain cancer
out of the blue after experiencing two compulsive seizures in 2019. She lost consciousness in her home, and the next thing she remembers is waking up to the news she needed surgery, immediately.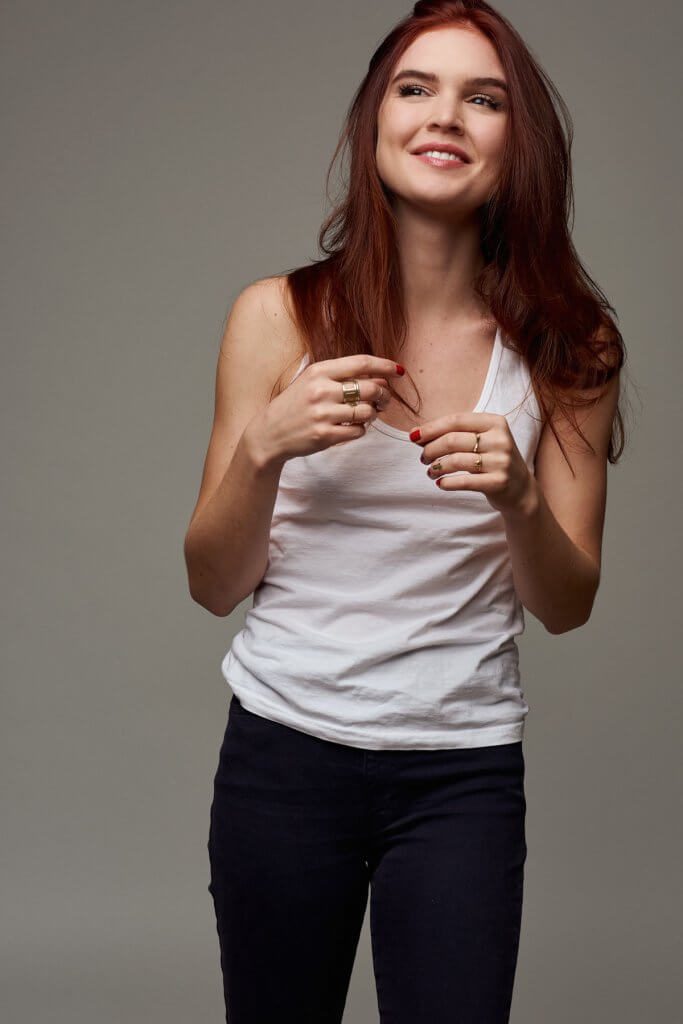 Related: 6 Cancer Survivors Tell Us How They Stay Hopeful During Difficult Times
"My diagnosis had sneakily prepared me to weather this global storm with flexibility."
Tyra's outlook is one of positivity and thankfulness for the support she has around her. She tells SurvivorNet, "As I continue on the roller coaster of 2020, I've given myself lots of time to sit back and observe how the obstacles have forced growth upon my life. Like trimming a vine so it becomes stronger and more resilient, my diagnosis had sneakily prepared me to weather this global storm with flexibility, allowing space for grief and a web of family and friends just a phone call of text away. For that I am truly grateful!"
Broadway actress Stephanie Bissonette says it was a split-second moment — a twinge felt during a tumbling pass, a dance move she does in "Mean Girls" on Broadway, which is basically a "cartwheel with no hands" — that caused her to see a doctor a little more than a year ago. She ended up having surgery for a cancerous brain tumor.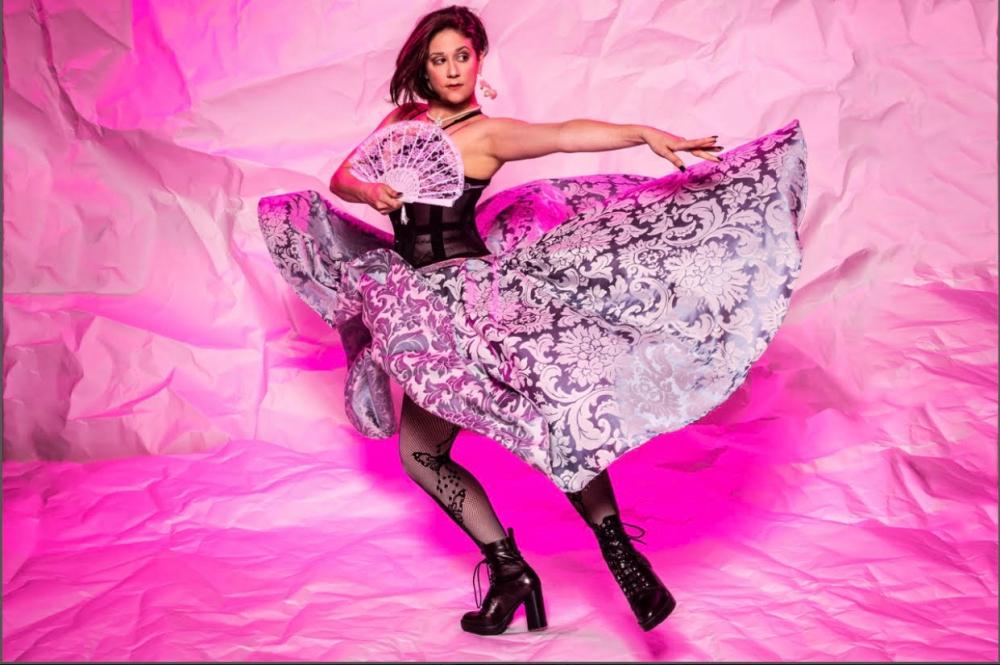 Bissonette made it back onstage before the world shutdown due to the pandemic and admits it can be hard to stay motivated during these difficult times. She tells SurvivorNet, "I've recently moved into a new apartment so I have been spending a lot of time decorating which has been relaxing. I have also found a way to turn my living room into my gym and my dance studio." Redesigning your personal space to allow room to do what you love can be invigorating, especially for someone like Bissonette, who's danced since she was a young girl. Still, she admits that it's not always easy, saying, "At times it can be frustrating because of limited space but after battling cancer in 2019 I'm just so grateful to have an opportunity to move by taking online classes. The days where I get my body moving always feel more productive and more positive."
"I can feel myself getting stronger every day. That's a beautiful feeling!"
Related: Cancer Survivor Joan Lunden, 70, Reminds Us During These Difficult Times "That a Bad Day Does Not Signify a Bad Life"
The hope is that Broadway will be back soon and she says that "is the reason I get up every day." And goes on, "It's what got me through my treatments and it's what will get me through this pandemic. My love for what I do has always been my driving force. Furthermore, in times like these, my passion for my art only grows exponentially."
And all of this time at home has allowed her to focus on her fitness. She says "I can feel myself getting stronger every day. That's a beautiful feeling! I also look forward to spending some extended time with my family!"
Pat Cleveland Says It's Important to Do What Makes Us Happy
The groundbreaking fashion model, Pat Cleveland, 70, says her positive mindset sustained her through colon cancer and helps her manage the anxiety that many in the SurvivorNet community have felt through the coronavirus outbreak.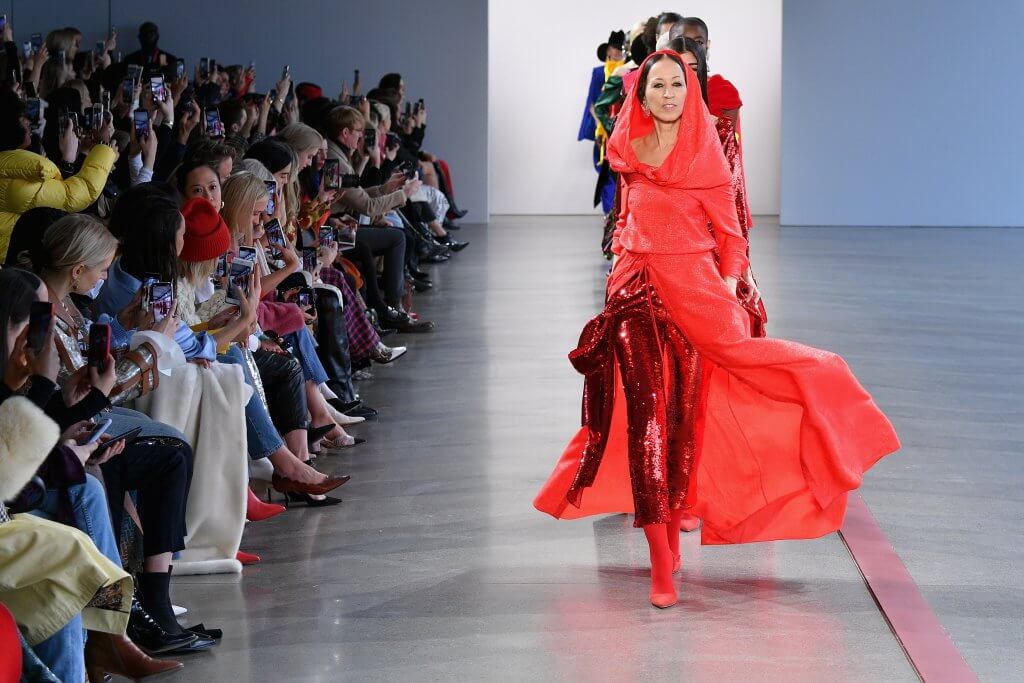 We hear so often about the importance of staying positive during difficult times. Cleveland tells SurvivorNet about the importance of staying active. She says "I keep busy in the here and now, waking up early in the morning to catch a glimpse of the moon and stars. I make a wish for all humanity and watch the early morning sunrise. I listen to music and make music, I love drums, guitar, piano, sounds heal, listen to healing sounds." She believes "You are what you think."
"Do what makes you happy. Smile, be grateful to be alive."
Related: 7 Cancer Survivors and Thrivers Tell Us How They Keep a Positive Attitude
And a healthy diet is key for Cleveland. She went on to say, "I stay vegan, drink organic vegetable green juices, take vitamins to build up the immune system." But ultimately, it's not that complicated, advising, "Do what makes you happy. Smile, be grateful to be alive. Paint, stay playful, love the one you're with, meaning your true divine self and the divine self in the ones living with you… meditate, find a Guru to listen to, chant, light a candle everyday for humanity. Learn Sanskrit, Spanish, any language, do yoga and go for a nature walk and make Zoom calls to family and friends, stay in touch as you heal, stay in the light, bloom like a Lotus and float on your way to healing, let it flow over you."
Learn more about SurvivorNet's rigorous medical review process.