Selma Blair's MS Battle
Selma Blair, who was diagnosed with multiple sclerosis (MS) in 2018, reminded herself that she is "worth loving" — and that's a message of grace that survivors of all kinds can get behind.
MS is a serious disease of the brain and central nervous system that can lead to permanent disability, and it's something Selma Blair, 50, has been open about in hopes of helping others.
Common symptoms of MS include numbness/weakness in the limbs, fatigue, lack of coordination, unsteady gait (or trouble walking), blurry vision, and more.
There is no cure for MS, but MS warriors battling the disease do have methods to manage their symptoms.
Selma Blair, who recently revealed that her multiple sclerosis (MS) went
misdiagnosed by doctors for 40 years
, is reminding herself that she is "worth loving" — and that's a message of grace that survivors of all kinds can get behind.
Blair, known for her roles in "Legally Blonde," "The Sweetest Thing," and "Hellboy," has become such an inspiration to anyone battling chronic or degenerative conditions. The 50-year-old mom of one was diagnosed with MS in 2018 and has been open about how the disease has influenced her life.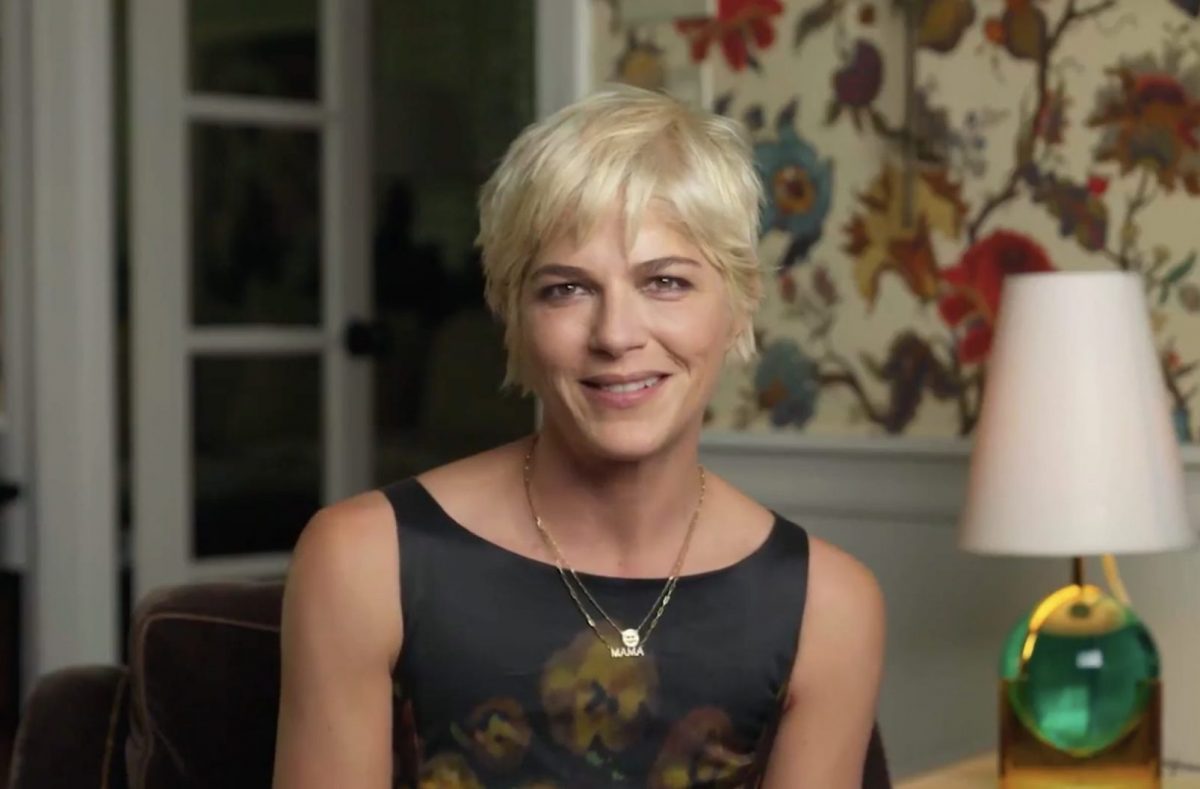 Read More
She recently penned a heartfelt letter to her younger self in
People's 2023 Beautiful Issue
. As Blair lives gracefully with the degenerative autoimmune condition she constantly spreads a message of hope and
refuses to "live in fear"
— something which is evident in her letter to the child she once was. "I know you are scared of growing up," Blair's letter began. "You think you won't know how to do anything successful adults do, but it will be okay. Don't worry your mind about the future so much."
Referring to a photo of herself as a happy young girl with long dark brown hair, wearing a black top over a white turtleneck, the Michigan-born actress wrote. "I remember you at this age so well and how this picture right here was taken while REO Speedwagon was playing, and you felt something."
"That thing you couldn't put your finger on. It's hope," she continued. "Trade your fear for hope. Keep reading."
After encouraging her younger self to "write every day, trust yourself, tell the truth, and observe," Blair concluded. "Good things will happen. And horrible things. And it will all be part of finding your footing and carrying on. You are worth loving. OCEANS, Blair."
View this post on Instagram
At the bottom of her letter, she followed up with a note of optimism and a suggestion to always stay calm when times get tough.
"P.S. You bought yourself the horse you always will hope for," she wrote. "His name is Mr. Nibbles. You will be able to do plenty. Please don't worry. And breathe in deeply. And exhale. Keep passing the open windows."
Blair also took to Instagram to inspire her fans to read her open letter. Included in her post was a photo of Blair with short blonde hair and a white blouse, as well as a childhood photo of herself alongside her sister Lizzie.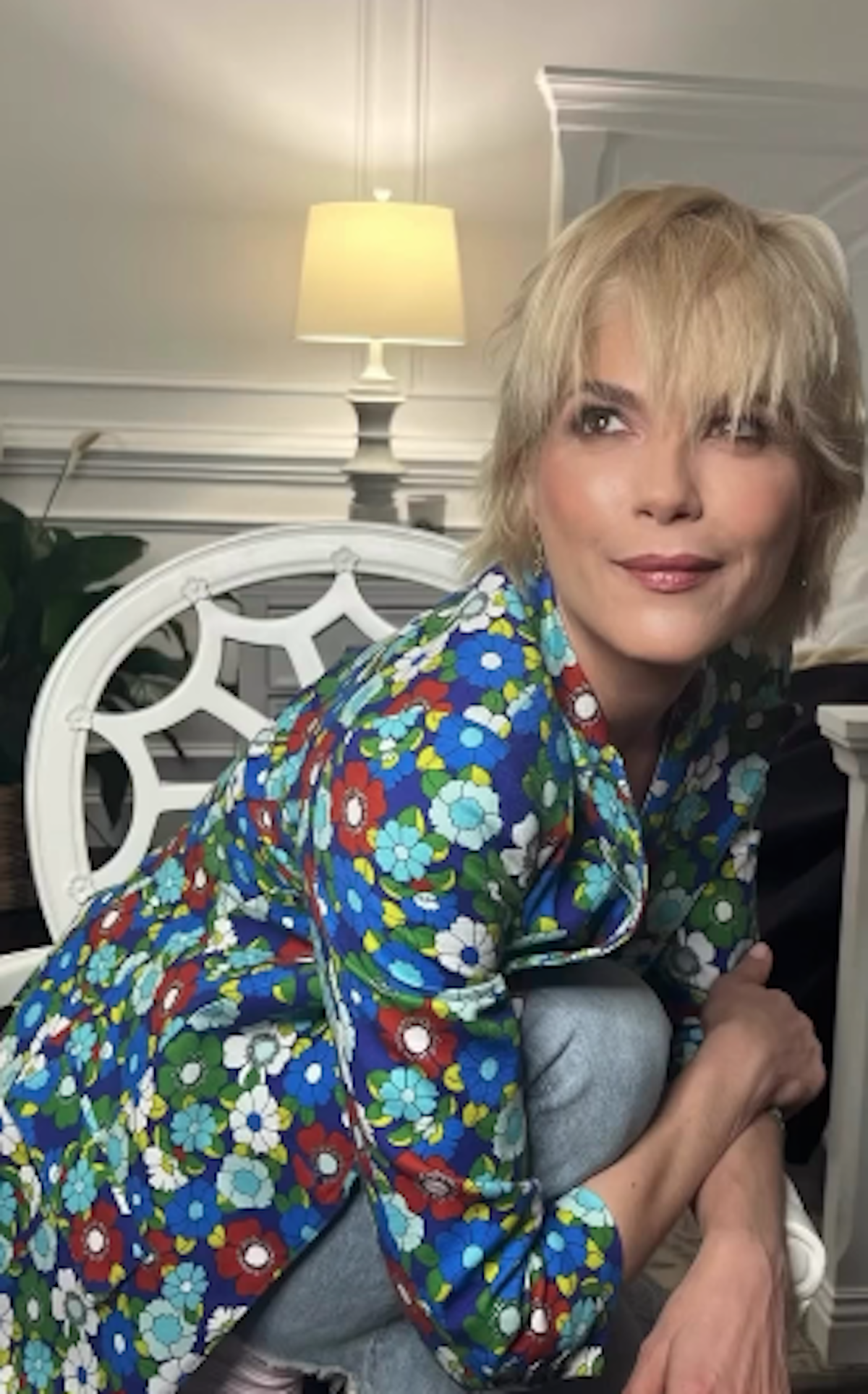 Understanding Multiple Sclerosis
Multiple sclerosis (MS) is a potentially disabling disease of the brain and spinal cord (central nervous system), according to the Mayo Clinic.
It causes the immune system to attack the protective sheath (myelin) that covers nerve fibers, ultimately leading to communication problems with your brain and the rest of your body.
The disease can eventually result in permanent damage or deterioration of the nerves.
Signs and symptoms of MS can vary greatly but may include:
Numbness or weakness in one or more limbs that typically occurs on one side of your body at a time, or your legs and trunk
Electric-shock sensations that occur with certain neck movements, especially bending the neck forward (Lhermitte sign)
Tremor, lack of coordination or unsteady gait
Partial or complete loss of vision, usually in one eye at a time, often with pain during eye movement
Prolonged double vision
Blurry vision
Slurred speech
Fatigue
Dizziness
Tingling or pain in parts of your body
Problems with sexual, bowel and bladder function
Most people with MS experience periods of new symptoms or relapses followed by quiet periods of disease remission. These relapses can develop over days or weeks and the remission periods can last for months or even years.
SurvivorNetTV Presents: Defying All Odds — A World-Renowned Doctor's Incredible Journey Through MS
According to the Multiple Sclerosis Association of America, most people experience their first symptoms of MS between the ages of 15 and 50, and the number of women diagnosed is more than men.
"Nearly one million individuals are living with MS in the United States. This new prevalence figure was published in 2019 and is more than double the previous estimate of 400,000 affected people in the United States," the association explains. "
How to Be Realistically Optimistic: Coping With Mental Health Long-Term
Purpose and Support Amid Health Challenges
In a recent interview with Today, Blair expressed how determined she is to not give up throughout her life, saying, "You have to be a squeaky wheel to get what you want."
"There aren't a lot of allies in the disabled community that are lucky enough to be on the platform that I have to bring things out," Blair continued.
Blair, who insists she's not going to give up on her MS symptoms, is using her own journey with the disease to inspire others diagnosed with MS to keep fighting for a semblance of normalcy.
"I've really changed a lot of my own perceptions of disability and now realize what heroes so many people in the disabled community are," Blair explained.
'Don't Stop Me Now' Is Inspiration for Anybody With Multiple Sclerosis
For MS warriors or anyone battling a disease, finding support through loved ones or people outside the home is key to staying motivated while on your journey.
Sarah Stapleton, clinical social worker at Montefiore Medical Center told SurvivorNet in an earlier interview, "When you're feeling overwhelmed by emotions, social workers can often help direct you to individual counseling, either within the clinic or outside the clinic."
SurvivorNet TV has a series of videos designed to help motivate and support MS warriors to keep fighting while managing their symptoms.
Contributing: SurvivorNet Staff
Learn more about SurvivorNet's rigorous medical review process.
---