Finding Purpose Amid Health Challenges
Multiple sclerosis (MS) is a serious disease of the brain and central nervous system that can lead to permanent disability.
Blair was diagnosed with MS in 2018 and has been candid about how the disease has affected her life.
Common symptoms of MS include numbness/weakness in the limbs, fatigue, lack of coordination, unsteady gait (or trouble walking), blurry vision, and more.
There is no cure for MS, but MS warriors battling the disease do have methods to manage their symptoms.
Having a friendly support system to lean on can make the situation seem a bit less lonely and can help you in processing your emotions through the journey.
Two years after announcing her remission from multiple sclerosis (MS), Selma Blair reveals she's still dealing with lingering symptoms from the disease. Although some days are more difficult than others, the MS warrior is determined to tackle her condition head-on.
"I don't live in fear of this condition," Blair told the "Today" show.
Read More
Blair, 50, known for her roles in "Cruel Intentions" and "Legally Blonde," was diagnosed with multiple sclerosis in 2018. She admitted she experienced MS symptoms years before she was officially diagnosed. Even though she's in remission following chemotherapy and a stem cell transplant, she still experiences feelings of fatigue and has trouble with movement and remaining balanced.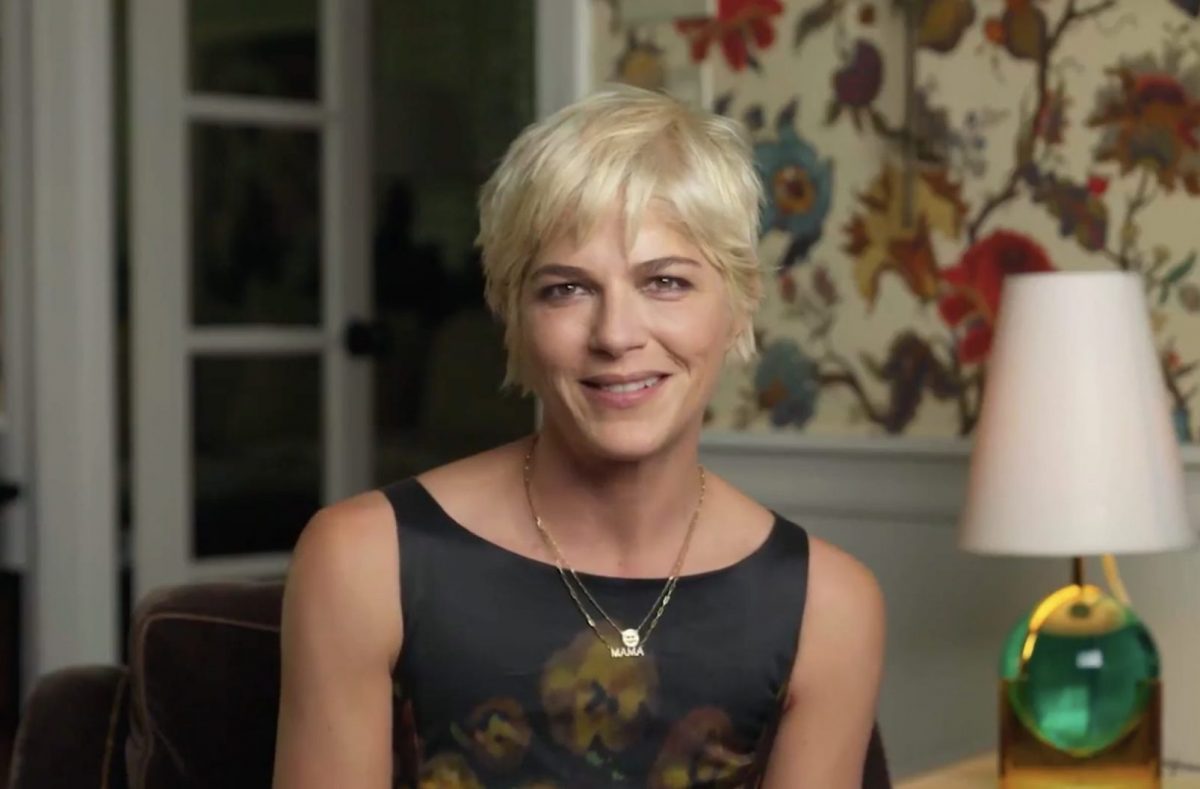 "I still have symptoms. I do not have the absolute weakness that I had for a long time, and if I focus on something really truly and I'm awake, I can correct it. But often, it just takes a lot of energy," Blair said.
What is Multiple Sclerosis (MS)?
Multiple sclerosis is a potentially disabling disease of the brain and spinal cord. The disease causes the immune system to attack cells that form the protective sheath that covers nerve fibers in the spinal cord. The disruption leads to communication problems between the brain and the rest of the body.
Once the protective barrier is damaged, the spinal cord struggles to send messages to arms, legs and other parts of the body to function normally.
There is an estimated 1 million people battling MS in the United States.
The Four Types of MS
The different types of MS include:
Clinically isolated syndrome (CIS): This is when an individual experiences a single neurological episode lasting 24 hours or less. CIS is what MS is diagnosed as until there is a second episode.
Relapsing-remitting MS (RRMS): The most common MS among the million people battling the disease in the US, RRMS is marked by sudden flare-ups, new symptoms, or worsening of symptoms and cognitive function. The condition will then go into remission for some time before reemerging with no known warning signs.
Primary progressive MS (PPMS): These individuals have no flare-ups or remission, just a steady decline with progressively worse symptoms and an increasing loss of cognitive ad body functions.
Secondary progressive MS (SPMS): This is an almost transitional form of MS that progresses from RRMS to PPMS.
MS Symptoms
Common MS symptoms can include:
A numbness, tingling, or sudden weakness in the limbs that affects just one side of the body.
An electric-shock like sensation when moving the neck.
Tremors and small seizures.
A lack of coordination or unsteady gait due to weakened legs.
Partial or complete loss of vision in one eye.
Painful eye movement.
Double vision for prolonged periods.
Blurred vision.
Slurred speech and forgetting common words.
Fatigue.
Problems with bodily functions.
Loss of bladder control.
Inability to perform sexual functions.
MS Treatment
There is no cure for MS, but MS warriors battling the disease do have methods to manage their symptoms.
Common tools MS patients use to improve quality of life include wheelchairs, canes, leg braces and some medical treatments called disease-modifying therapies (DMTs).
A study in American Family Physician found DMTs "has been shown to slow disease progression and disability; options include injectable agents, infusions, and oral medications targeting different sites in the inflammatory pathway."
DMTs help stave off attacks of the disease and prevent relapses, which are triggered when the central nervous system becomes inflamed.
The drug mitoxantrone, which has been used as a DMT, is currently the only chemotherapeutic agent approved for treatment of MS in the United States. An injection is usually given once every three months for about two to three years. The drug only helps control the disease and does not cure it.
While chemotherapy is widely known as a cancer treatment, it is also effective at slowing down or stopping disease activity in MS.
Blair underwent chemotherapy as part of her treatment for MS. She shared a photo on her Instagram post-chemotherapy of her hair regrowth after losing it during treatment, a common side effect of chemotherapy.
"A large amount of our chemotherapies do cause hair loss, not all of them," Vivian Rusziewicz, a Nurse Practitioner for Ohio Health told SurvivorNet.
"Generally, in terms of hair loss, it would begin about three weeks, three to four weeks, after your first chemotherapy treatment…Generally people will start to see some regrowth about four to six weeks after your last treatment…As long as you aren't being treated with another medication that might cause hair loss," Rusziewicz added.
Blair's HSCT treatment involved taking stem cells from the bone marrow or blood, wiping the immune system clean with chemotherapy, then reintroducing the cells to grow a new immune system.
Finding Purpose and Support Amid Health Challenges
Blair has been open about her MS journey since her official diagnosis five years ago.
"You have to be a squeaky wheel to get what you want," the actress said.
"There aren't a lot of allies in the disabled community that are lucky enough to be on the platform that I have to bring things out," Blair added.
Blair, determined not to give up despite her ongoing MS symptoms, is using her own MS journey to inspire others diagnosed with MS to keep fighting for a semblance of normalcy.
"I've really changed a lot of my own perceptions of disability and now realize what heroes so many people in the disabled community are," Blair said.
Blair extended her support for fellow actress, Christina Applegate, 51, when she was diagnosed with MS in 2021.
"We check in all the time…It's just wild that one of your closest people gets the same supposedly incurable disease as you," Blair said.
Fellow MS warrior, TV host, Montel Williams also emphasized the importance of building community to fight through MS.
"Every single one of us who has this disease suffers different," Williams said.
"It was so important to have my family stand with me and help me in those times when I felt my journey was about to end," he added.
For MS warriors or anyone battling a disease, finding support through loved ones or people outside the home is key to staying motivated while on your journey.
"When you're feeling overwhelmed by emotions, social workers can often help direct you to individual counseling, either within the clinic or outside the clinic," Sarah Stapleton, clinical social worker at Montefiore Medical Center told SurvivorNet.
"When I'm talking about one of my issues that meant to cover a broader theme…of what it can do to feel supported in your community," Blair said.
SurvivorNet TV has a series of videos designed to help motivate and support MS warriors to keep fighting while managing their symptoms.
Learn more about SurvivorNet's rigorous medical review process.
---