Reaching Milestones Amid Cancer
Beloved actress Shannen Doherty, 52, often posts aspects of her life on social media while battling stage 4 breast cancer. She recently shared photos of her "leaving on a jet plane" although her destination is unknown. Being able to travel is among many milestones cancer warriors grow to cherish amid their journeys.
Doherty was first diagnosed with breast cancer in 2015. It went into remission in 2017 but returned as stage 4 cancer in 2019.
Her breast cancer spread to her brain causing her to undergo surgery to remove a tumor in her brain. Since brain surgery, Doherty's recovery appears to be going well as social media posts by the beloved actress show her in good spirits surrounded by loved ones.
Reaching milestones during or after a cancer battle is a big deal. Milestones may include things like getting engaged or reaching another birthday except they may mean even more than they did previously, so it's important to take them all in and celebrate all that you've overcome.
Actress Shannen Doherty is defying the odds because despite her challenges including stage 4 breast cancer – she's still enjoying life. Reaching milestones in life such as birthdays, weddings, graduations, and cherished vacations are often celebrated but for cancer warriors and their families, these moments are extra special.
The "Beverly Hills 90210" star shared with supportive fans photos of her on an airplane preparing to jet away. She captioned the post with country singer John Denver's 1960s hit "Leaving on a Jet Plane."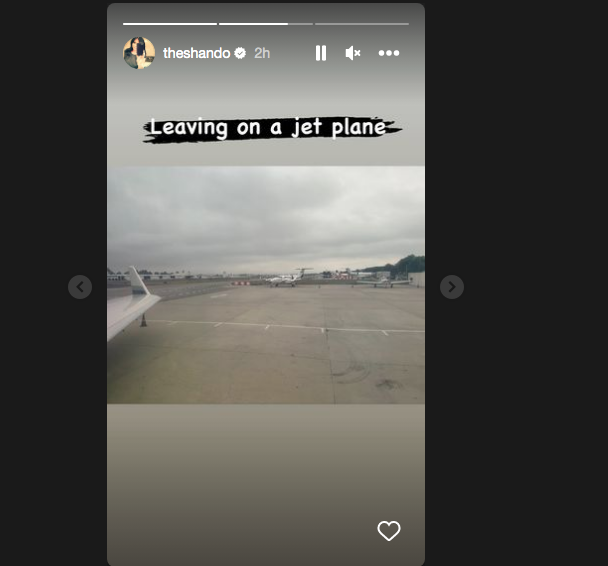 Read More
While it's unclear where the resilient actress is going, her photos appear to show a private airport. Being able to travel can be therapeutic especially when flying private. Traveling to relaxing or adventurous places is also considered a milestone event for many. After all, the last few months have been rife with ups and downs for the "Charmed" star so a get-away can always bring forth a smile.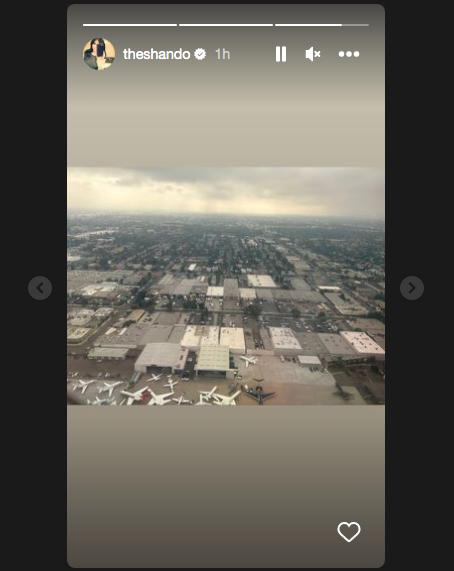 Doherty has had a rollercoaster for a year so far that's involved a divorce and brain surgery stemming from her metastatic breast cancer. Fortunately, it hasn't been completely full of struggle. Since undergoing brain surgery, she's found time to be in the company of loved ones. She is also reuniting with her former cast members of the popular 1990s sitcom, "Beverly Hills 90210" in September at a 90s Con event in Florida.
Reaching Milestones Amid a Cancer Journey
For cancer warriors and their families, reaching life's milestones is a big deal. Milestones can be the birth of a child or grandchild, getting married, traveling on a dream vacation, reaching another birthday, or something else. Most importantly, these milestones during or after a cancer battle tend to have a greater meaning because often cancer patients gain a greater sense of gratitude towards their life.
WATCH: One cancer survivor's incredible story detailing the value of milestones.
Aside from the big moments we've mentioned previously, cancer warriors may cherish milestones even more on a personal level. These may include the remembering date of your diagnosis, the time your hair started regrowing amid chemotherapy, or the date you reached remission.
According to Cancer.net, patients and their support groups filled with loved ones may engage in some activities to help recognize and celebrate memorable milestones. These activities include planning a nice dinner or party-like gathering. Spending time donating money or volunteering to a cancer charity. Perhaps the way you memorialize your cancer milestone could be independent of others. Examples of this include a solitary walk in nature and allowing your senses to take hold while you reflect.
Doherty's Cancer Journey and Her Willingness to Keep Fighting
Shannen Doherty's initial breast cancer diagnosis arrived in 2015 after she discovered a lump in her breast. For treatment, she had hormone therapy, a single mastectomy (the removal of all breast tissue from one breast), chemotherapy, and radiation.
In 2017, she achieved remission status, but the disease returned two years later in 2019. This time around, her breast cancer was metastatic, or stage 4.
Having metastatic breast cancer means the cancer has spread, or metastasized, beyond the breasts to other parts of the body. Most often, it spreads to the bones, liver, and lungs, but it can also spread to places like the brain.
WATCH: Dr. Comen overviews the many options for treating advanced breast cancer.
"With advanced disease, the goal of treatment is to keep you as stable as possible, slow the tumor growth and improve your quality of life," SurvivorNet advisor Dr. Elizabeth Comen, an oncologist with Memorial Sloan Kettering Cancer Center, said of managing metastatic breast cancer.
"I have so many patients who are living with their cancer… It isn't just about living but living well," Dr. Comen adds.
Doherty's cancer then spread, or metastasized, to her brain. As a result, she's undergone both radiation and surgery in the form of a craniotomy to improve her prognosis.
As cancer treatments improve year over year so does the number of people battling this form of cancer that spreads to the brain says Dr. Michael Lim who is the Chair of the Department of Neurosurgery and a board-certified neurosurgeon specializing in brain tumors at Stanford Medicine.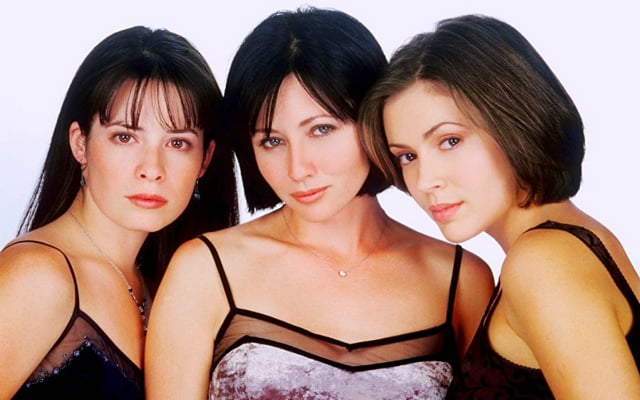 According to Dr. Kimberly Hoang, a board-certified neurosurgeon at Emory University School of Medicine, a craniotomy procedure like Doherty underwent earlier this year, is "a procedure to cut out a tumor" on the brain that may be particularly useful "if the tumor is causing symptoms or if it's large."
Since undergoing brain surgery, Doherty has been seen throughout the Spring and Summer spending time with loved ones as she continues battling stage 4 cancer.
What To Ask Your Doctor
If you have been diagnosed with breast cancer, you may have questions about how to keep your strength through treatment. Here are a few questions to help you begin the conversation with your doctor:
What treatment will I be receiving?
What side effects are associated with this treatment?
Can you recommend a dietician who can help me with healthy eating tips and maintaining a healthy weight?
I've been having trouble sleeping, do you have any treatment recommendations?
Learn more about SurvivorNet's rigorous medical review process.
---