Power of Faith During Cancer Battle
Rebecca Crews was diagnosed with breast cancer in January 2020 after she received a mammogram and ultrasound.
After asking for prayers before a heart scan, she shared an inspirational message: "You are capable of more than you know."
Reminding yourself of your own strength is a message SurvivorNet loves to see from survivors.
Excluding skin cancers, breast cancer is the second-most common cancer in American women.
Researchers who studied the relationship between praying and life expectancy in cancer patients found the power of prayer helps withstand pain and suffering.
After asking her followers for prayers before getting a heart scan, cancer survivor Rebecca Crews, wife of actor Terry Crews, shared an inspirational message to her supporters over the Easter weekend: "You are capable of more than you know."
The 57-year-old cancer warrior knows all about finding inner strength. She was diagnosed with breast cancer in January 2020 after receiving a mammogram and ultrasound. Terry Crews told SurvivorNet in a previous interview, "Rebecca's strength was so amazing," after she revealed her diagnosis to him.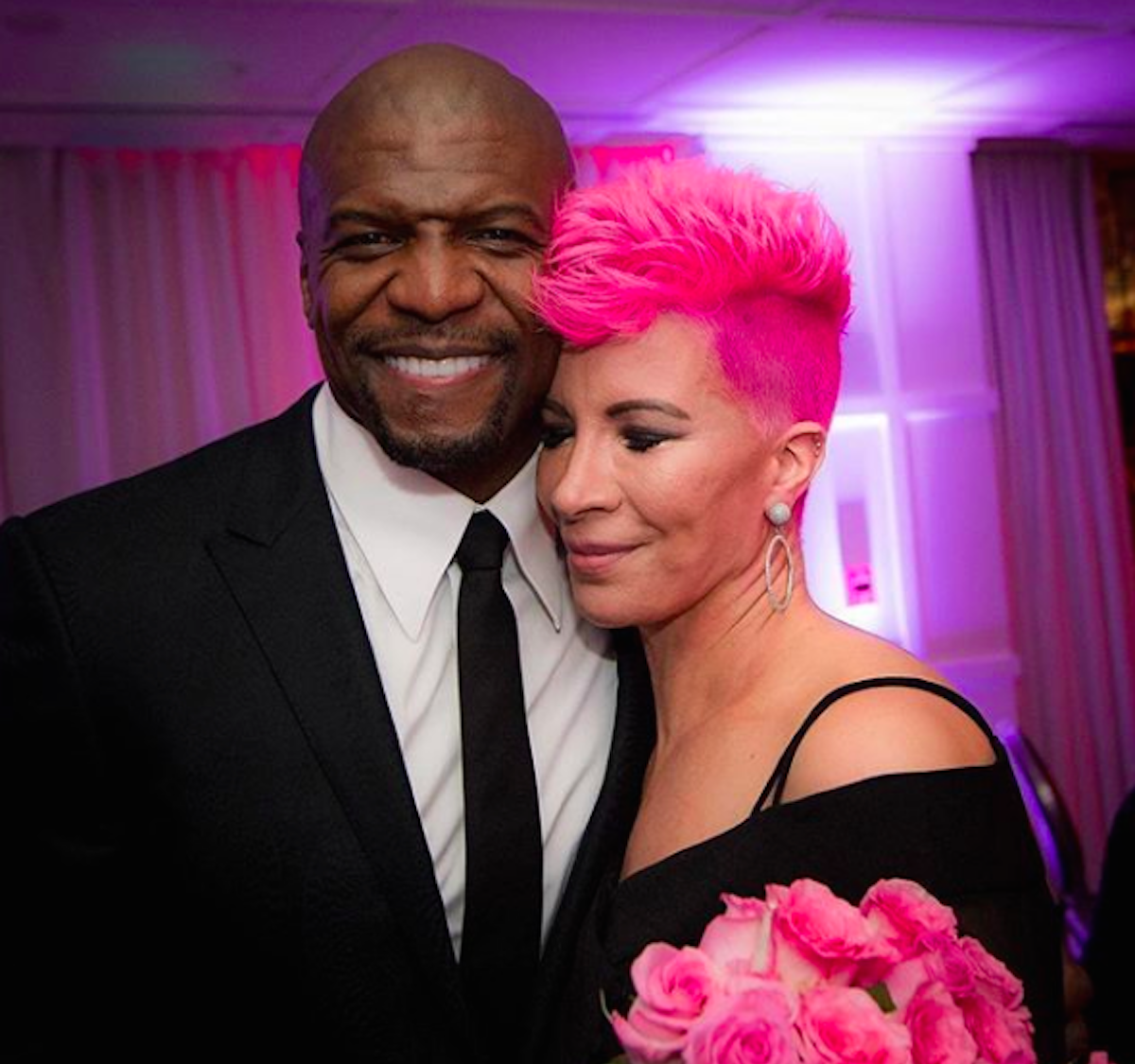 Read More
Rebecca's motivational message went on to
say
, "You are far more capable than you were 12 months ago. Next year you will be able to do things you can't imagine doing today. Aim high, behave honorably, prepare to be alone at times and endure failure. Persist! The world NEEDS all you can give!"
View this post on Instagram
Many of Crews' supporters praised the words of hopeful encouragement. "Amen" one commenter wrote, while another said, "Just what I need to read." This message (or mantra) of reminding yourself of your own strength is something we love to see here at SurvivorNet. It comes after Rebecca asked her followers for prayers and support as she prepared to get a heart scan, "because when I did my physical… my doctor thought he saw something looked a little funny on my stress test." Rebecca regularly posts hopeful messages on her social media channels and, as a woman of faith and cancer survivor, many of her supporters have come to expect nothing less from the influential cancer warrior. Rebecca is known for her commitment to family and faith. She regularly hosts prayer sessions with her fans. Terry Crews told Christian Post, a faith-based media outlet, about his wife's commitment to her faith in God to help her through all of life's challenges including her cancer battle. "She has prayed us through so many things. One thing I know is that to have a woman like that, who really wants the best for you, let me tell you, there's no replacing," Terry Crews
said
.
Rebecca's Breast Cancer Journey
In February 2020, Rebecca was diagnosed with
stage 1 breast cancer
and underwent a double
mastectomy
(in which both breasts are removed) in March — right before COVID-19 shelter-in-place restrictions were implemented. During her treatment and recovery, she relied on Terry to not only lead their household but also serve as her main caregiver after surgery due to restrictions brought on by the pandemic. However, the couple
told
SurvivorNet in an interview, that the experience only made their bond stronger.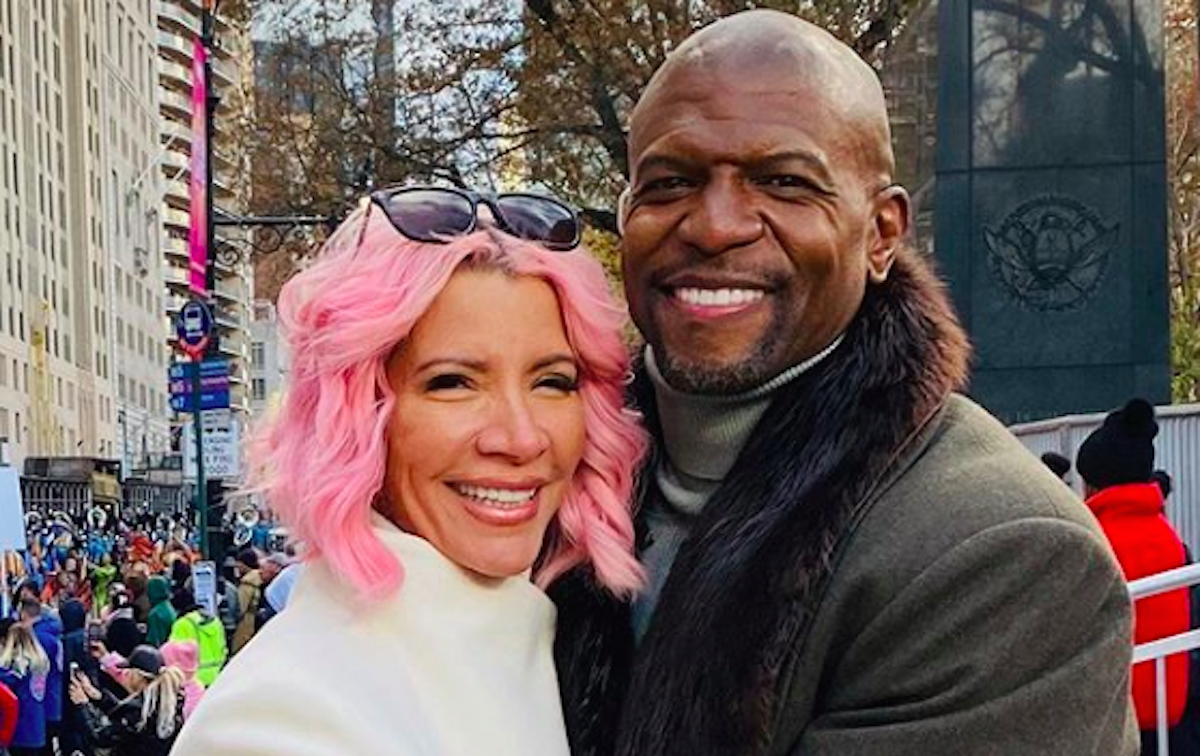 The Basics of Breast Cancer
Excluding skin cancers, breast cancer is the second-most common cancer in American women.
Two of the top risk factors for breast cancer are being a woman and getting older, with most breast cancer patients being diagnosed in women older than 50.
Women who got their periods before they turned 12 years old or started menopause after 55 years old are at increased risk. Other factors include a family history of breast cancer and genetic mutations to genes like BRCA1 and BRCA2, which are inherited.
A mammogram is the primary test doctors use to screen for breast cancer.
Breast Cancer Symptoms
Breast cancer symptoms can present themselves in the following ways:
A new breast lump
New swelling in one breast
Changes in the nipple (such as puckering)
Redness or flaking in the breast or nipple
Discharge (including blood) from the nipple
Pain in the breast
If you find yourself experiencing any of these symptoms, or are concerned about changes to your body, you should bring them up with your doctor.
One way to help detect breast cancer signs is by doing regular breast self-exams. A self-exam includes pressing your fingertips along your breast in a circular motion.
"For some women that means going to their doctor and walking through what a self-breast exam looks like, so they know what normal breast tissue feels like so if they do feel something abnormal whether it's a lump or discharge from the nipple they know what to ask and what to look for," SurvivorNet medical advisor Dr. Elizabeth Comen said.
Stage 1 Breast Cancer
Rebecca Crews was diagnosed with stage 1 breast cancer. Stage 1 breast cancers are relatively small; they either have not spread to the lymph nodes or only a small area of cancer has spread to the sentinel lymph node.
Treatment will likely be surgery and radiation following surgery, along with chemotherapy or some other therapy. For women whose breast cancer is hormone receptor-positive, doctors will also recommend hormone therapy. For HER2-positive cancers, the drug trastuzumab (brand name Herceptin) may be recommended.
Power of Faith During Cancer Journeys
As mentioned, Rebecca is not only a cancer warrior but also a prayer warrior. In fact, many cancer warriors turn to their faith to help them stay motivated through intensive rounds of chemotherapy and surgery. Researchers have uncovered scientific data to back up the power of prayer with recovery among cancer patients.
WATCH: Cancer survivors talk about how faith got them through their diagnosis and assisted them along their journey.
A 2015 National Health Interview Survey found "69% of cancer patients reported praying for their health compared to 45% of the general United States population."
Researchers who studied the relationship between praying and life expectancy in cancer patients found the power of prayer helps withstand pain and suffering.
"The patients can overcome their illnesses with the help of praying and of other religious actions, thus helping them gain more power and being able to control their illnesses, as they know a lot about their sickness therefore, they can stand the pain and suffering and become hopeful to future," researchers N. Hekmati Pour and H. Hojjati said in the Journal of Medicine and Life.
Learn more about SurvivorNet's rigorous medical review process.
---