"Being a survivor means that I will never be as physically healthy as someone who never had childhood cancer," wrote Zoe Wagner (pictured above) in a blog post for St. Baldrick's, a foundation dedicated to funding childhood cancer research. Zoe was diagnosed with acute myeloid leukemia (AML) when she was 15 years old. Thanks to an aggressive treatment regimen—which included chemotherapy—Zoe has been cancer-free for five years now. But as she wrote in the blog post, "The harmful effects of chemotherapy left me with many facts I must keep on my radar. I have dealt with, or will deal with, learning disabilities, infertility, a high risk for secondary cancers and organ failure, and a heart that must work harder than usual to pump the blood I need."
The Dangers of Heart Disease — A Heightened Risk for Childhood Cancer Survivors 
Read More
Today, thanks to effective treatment options, more than
80 percent
of children with cancer survive at least five years after their diagnoses. But according to
a study
published this week in the journal
Circulation
, even at a young age, childhood cancer survivors are three times more likely to develop any type of heart disease than their peers. When it comes to heart failure specifically, the risk is nearly 10 times greater. The other diseases include arrhythmia, pericardial disease, valvular disease, and coronary artery disease.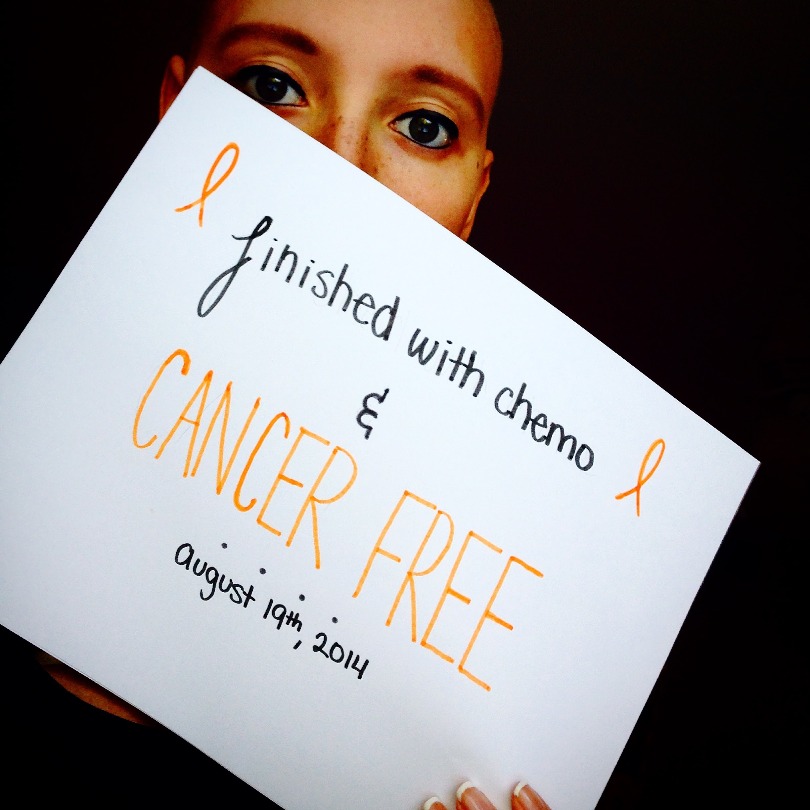 Dr. Gregory Aune, a pediatric hematologist-oncologist at UT Health, was only 16 years old when he was diagnosed with Hodgkin lymphoma, a rare cancer that affects the lymphatic system. After surgery and multiple rounds of both chemotherapy and radiation, he was fortunately declared cancer-free the following year. But while Dr. Aune no longer had cancer, he was left with the risk of serious complications related to the treatment he'd received while his teenage body was still developing.
The heightened risk of heart disease among childhood cancer survivors is a result, in part, of the "cardio-toxic" nature of many of the most effective cancer treatments—including chemotherapy and radiation. These treatments work by killing cancer cells directly, but in the process, they often damage or kill the healthy cells in the heart tissue, too. In children, whose cells are still dividing faster than they would be in adulthood, this damage can keep the heart from developing the way it should, and can ultimately cause long-term side effects.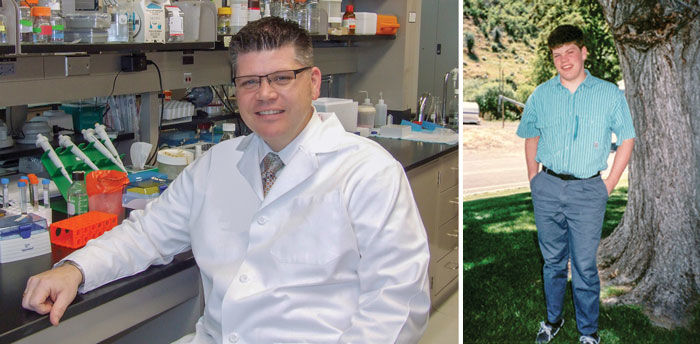 Nearly two decades after receiving chemo and radiation for his childhood cancer, Dr. Aune experienced this first-hand. At 35 years old, he was just beginning his hematology-oncology fellowship—a step in a career path inspired by his past—when the effects of the treatment he once received became immediately life-threatening. He underwent emergency open-heart surgery to replace his aortic valve and bypass three blocked coronary arteries.
Luckily, the emergency surgery saved Dr. Aune's life. But as he shared in his own blog post on the St. Baldrick's Foundation website in 2014, the experience left him frustrated, and hesitant to suggest therapies that he knew might hurt his pediatric patients in the long run.
"I thought, 'we need to find a better way to do this,'" Dr. Aune shared with St. Baldrick's. In the years since, he has devoted his career to researching ways to protect children's hearts during and after cancer treatment. "How the pediatric heart is damaged by some of these treatments is potentially very different than how these agents damage adults' hearts," Dr. Aune said.
Dr. Paul Nathan, one of the Circulation study's authors, who is a a professor of pediatrics and health policy, management, and evaluation at the University of Toronto, told Reuters that the study's findings suggest that the risk of heart disease among childhood cancer survivors is broader than previously realized, and that childhood cancer survivors should focus on mitigating other risk factors, given their increased likelihood of developing a life-threatening disease.
Close Monitoring and Mitigating Other Risk Factors
"We can't eliminate the use of these [cardio-toxic] treatments completely because they are needed to cure cancer," Dr. Nathan told Reuters, adding that, in light of this, childhood cancer survivors should be screened for heart disease to catch it early on, and that it is important for survivors and their doctors to be "aware of the risks and what to look out for."
Dr. Emanuel Finet, a transplant cardiologist at the Heart and Vascular Institute at Cleveland Clinic Cancer Center, previously told SurvivorNet that risk factors for heart disease include poor nutrition, obesity, or smoking as well as other health conditions such as hypertension and diabetes. In monitoring for heart disease, Dr. Finet also told SurvivorNet, "we look at what types of cancer therapies the patient is going to have, either chemotherapy, radiation, or a combination of both." According to Dr. Finet, one particular class of chemotherapy drugs called anthracyclines (which includes the common drug doxorubicin) have been "the prototype of cancer therapies that lead to cardio-toxicity."
RELATED: Certain Chemotherapy Treatments Are Linked to Higher Risk of Heart Problems
Dr. Prashant Vaishnava, a cardiologist at Mount Sinai, also told Reuters that the growing awareness about the risk of heart disease in childhood cancer survivors goes hand-in-hand with the fact that, with recent treatment advances, many more children are surviving their cancers—meaning more children are living long enough to experience the long-term effects of the treatments that saved their lives.
"This is becoming a recurring theme in medicine as patients are able to survive diseases that once may have been quickly fatal," Dr. Vaishnava told Reuters. "The treatment paradigm for these survivors shifts to the management of those conditions which are ubiquitous to the general population."
Learn more about SurvivorNet's rigorous medical review process.
---