Putting Yourself First After A Cancer Diagnosis
Sarah Ferguson, the 63-year-old Duchess of York and British author revealed undergoing breast cancer treatment was a "wake-up" call for her to see herself differently and stop comparing herself to Princess Diana which had long prompted self-hatred.
A cancer diagnosis can cause patients to shift their mindset towards life and themselves. Studies have shown cancer can impact your self-esteem; however, positive reinforcement and your supporters can leave you feeling better about yourself despite your diagnosis.
A mastectomy is a procedure that removes the breast and can impact one or both breasts. Generally, women opt for reconstructive surgery immediately following a mastectomy. This is usually an emotional and personal decision because it impacts how women view themselves with their breasts altered.
In addition to a mastectomy, a lumpectomy is another breast cancer surgery that removes only the cancerous area of the breast. Dr. Sarah Cate at Mount Sinai Health System says would-be mastectomy patients must evaluate things like tumor size to breast ratio, if cancer is in more than one area of the breast, or a genetic mutation before getting the procedure.
As many cancer warriors already know, cancer can shift your outlook on life and after undergoing treatment for breast cancer, Sarah Ferguson, the 63-year-old Duchess of York and British author, now says her cancer journey has been the "wake up" call she needed to rediscover hersehttps://podcasts.apple.com/us/podcast/tea-talks-with-the-duchess-and-sarah/id1687827196lf.
"Not because of seeing death but waking up to stop worrying, stop self-hatred, stop self-doubt, stop all these things. Stop not liking yourself," Ferguson said on the podcast "Tea Talks."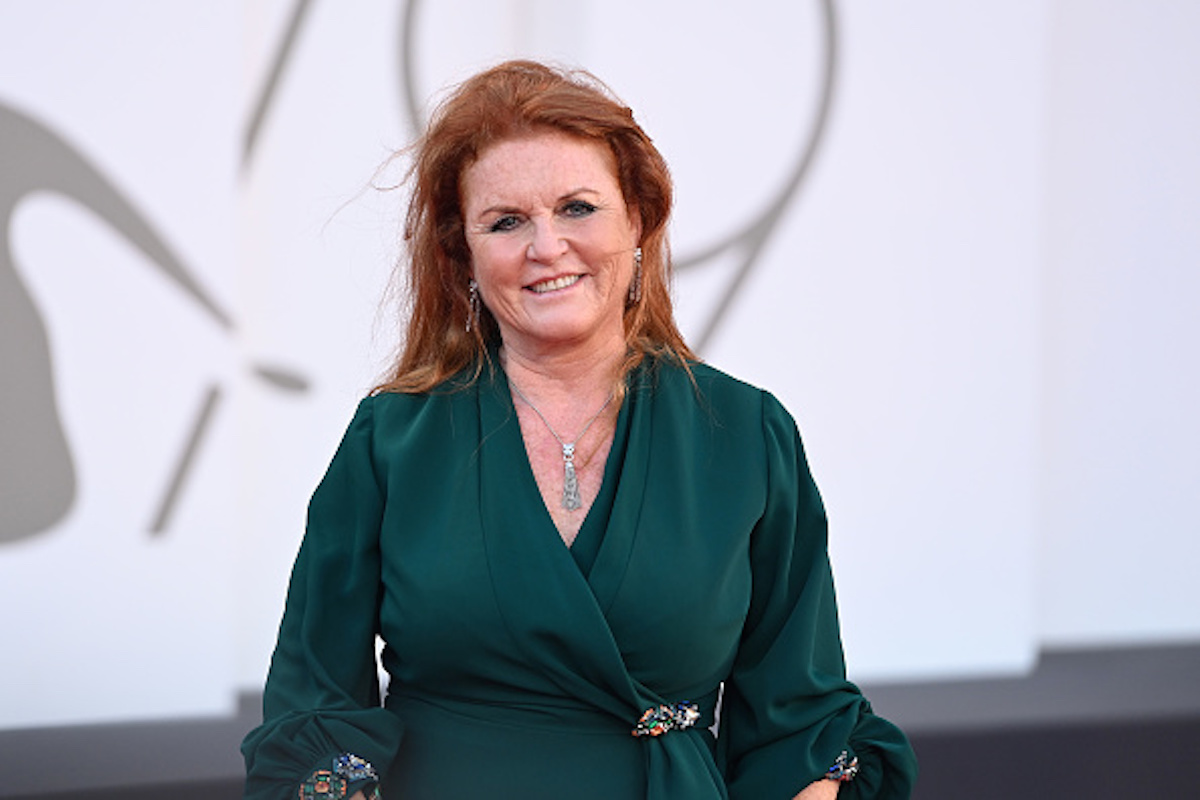 Read More
Ferguson is a member of the British royal family. From 1986 to 1996, she was married to Prince Andrew who is also the father of her two children, Princess Beatrice, and Princess Eugenie. Her breast cancer journey began earlier this summer after a routine mammogram discovered a shadow area that required further examination and ended up being breast cancer. She underwent a single mastectomy, which is the removal of one breast, to treat the cancer. However, in the wake of the procedure, Ferguson discovered something new about herself. Her self-esteem had been restored following breast cancer treatment because for far too long, Ferguson said she often compared herself to the late Princess Diana. The Duchess of York had long internalized the comparison until the Queen told her to, "Just be herself."
Ferguson credits her sister for encouraging her to get the mammogram when she did because she says it "saved my life."
Ferguson has since said over the summer, she's been doing "very well" amid her breast cancer treatment and recovery. She's been focused on living a more active lifestyle by keeping up with exercise.
How Cancer Can Impact Your Self-Esteem
Ferguson's cancer journey has taken her to a place where she feels better about herself now that she is in recovery. Her experience is an illustration of studies conducted that evaluated the relationship between cancer and a patient's self-esteem.
Licensed clinical psychologist Dr. Marianna Strongin explained to SurvivorNet, "Cancer changes who you are both physically and emotionally."
A 2021 study published in Frontiers in Psychology questioned how self-esteem should be considered in cancer patients. Researchers noted cancer patients' framing of their diagnosis and how they cope with their diagnosis and subsequent treatment impacts their self-esteem throughout their cancer journeys.
"Adaptive adjustment strategies (positive reframing, use of emotional support, active coping, acceptance, and planning) in breast cancer patients were associated with high self-esteem. Social support also appears to be strongly related to self-esteem," the study says.
Body image is an important factor when discussing the self-esteem of cancer patients, especially for women who undergo a mastectomy. For Ferguson, she's seemingly reframed how she perceives her mastectomy. She's since given her reconstructed breast following her mastectomy procedure the nickname, "Derek." She appears to view her procedure scar as a badge of honor and uses it as a moment of change in her life.
"You've got an enormous scar, but you like yourself…You like yourself a lot," Ferguson said on the podcast.
While speaking of scars left by cancer treatment, Dr. Strongin points to the psychological impacts these scars can leave on patients.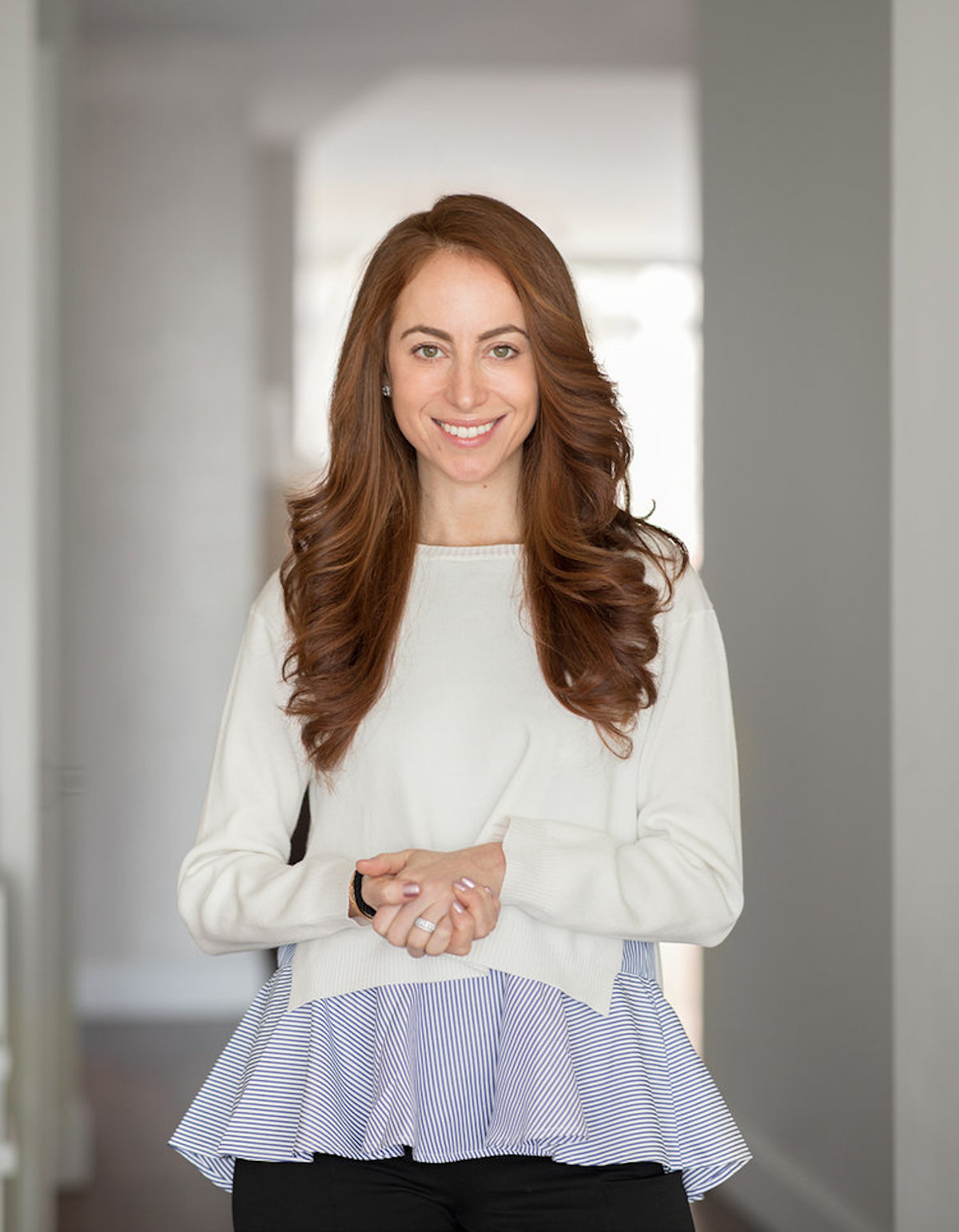 "Your body now may have scars that are a constant reminder of your cancer," Dr. Strongin says. She adds patients, like Ferguson, must be patient with their emotions during this time of healing.
"Research has found that when looking in the mirror we are more likely to focus on the parts of our body we are dissatisfied with which causes us to have a negative self-view and lower self-esteem. Therefore, I would like for you to first spend time gazing at the parts of your body you love give them time, honor them, and then thank them," Dr. Strongin advises.
Dr. Strongin then suggests looking at the part or parts of your body impacted by the cancer or cancer treatment. She recommends creating a regular practice of accepting your body image because it helps you accept your cancer journey emotionally and physically.
"As you allow yourself to spend more time looking at all of you, you will begin having a new relationship with your body. It may not happen immediately, but with time you can begin honoring and thanking your new body.
"Just because the treatment is behind you, the emotional recovery can take longer," Dr. Strongin adds.
If you find yourself wrestling with your emotions because of a diagnosis, remember you don't have to go it alone. Your support group filled with loved ones are there to help you on your journey.
"The patient or person going through the stressful event should accept that emotions will be fluid. You may feel fine one day and then feel a massive wave of stress the next. It's also important for those you look to for support whether that's a therapist, friends, and family, or both to understand the fluidity of stress-related emotions," psychiatrist Dr. Lori Plutchik says.
Understanding Ferguson's Breast Cancer Treatment
The two main types of breast cancer surgery are a lumpectomy and mastectomy. A lumpectomy is where the surgeon only removes the cancerous area, along with a small margin of healthy tissue around it. During a mastectomy, all of the breast tissue is removed either in one breast (a single, or unilateral, mastectomy) or both breasts (a double, or bilateral, mastectomy).
WATCH: How to decide if a mastectomy or lumpectomy is the best treatment?
Ferguson received a single mastectomy.
"Mastectomy has very specific indications," says Dr. Sarah Cate who is a breast surgeon at Mount Sinai Health System.
"So some of the things that would predicate a mastectomy are things like a large tumor size to breast ratio, or having cancer in more than one area of the breast, or things like a genetic mutation," Dr. Cate adds.
"Traditionally, when a woman had breast cancer she [would need a] mastectomy, which was to have the breasts removed, but now for the past 40-50 years, we know instead you can do what is called a lumpectomy, where you go ahead and remove only the part of the breast that has the cancer," Dr. Linda Moy, a radiologist at NYU Langone Health, tells SurvivorNet.
Whether a patient undergoes a lumpectomy versus a mastectomy is a very personal decision that can be affected by factors like the size of the tumor, its genetic markers, and the patient's family history.
Dr. Sarah Cate, a breast surgeon with Mount Sinai Health System, explained that "long-term survival with mastectomy is equivalent to that with lumpectomy and radiation." Additionally, she says a mastectomy is "a much bigger surgery" with a "much longer recovery."
People who need to undergo surgery for breast cancer should consider these factors and more before making concrete decisions about which procedure they will get.
WATCH: Understanding breast reconstruction.
After her single mastectomy, Ferguson underwent reconstructive surgery. The reconstruction process can happen at the time of the surgery to remove the breast, or later on in the case of implants. Some women opt for no reconstruction but decide later that they want reconstruction to restore a sense of self, or simply get back to the way they used to look.
"Breast reconstruction is a restoration of a woman's form and her sense of self," says Dr. Andrea Pusic, Chief of Plastic and Reconstructive Surgery at Brigham and Women's Hospital.
Questions for Your Doctor
If you are facing a breast cancer diagnosis and your surgery option includes a mastectomy, here are some questions you can ask your doctor.
What's the length of time it takes to complete the procedure and recovery?
Will I face any long-term pain or discomfort after the procedure? If so, how to manage the pain?
Will my nipple(s) be impacted, or can they be spared during the procedure?
How will the potential of reconstructive surgery impact the length of recovery and any possible side effects?
Will I be able to restart my normal activities while I'm still in recovery?
Will insurance help cover any of the treatment costs?
Learn more about SurvivorNet's rigorous medical review process.
---