Patrick Duffy's New Love
Actor Patrick Duffy, 71, lost his wife to cancer in 2017; now, he has found love again with actress Linda Purl, 65.
Losing a spouse to cancer can be a grief-filled process, but life can go on after cancer loss.
Finding joy again in new activities or new relationships is one way to move through grief after you've had time to heal.
Patrick Duffy, 71, star of the small screen on hits like 
Dallas
, lost his wife three years ago to cancer, but he has found love again! And this time, it's with a fellow TV star: Linda Purl from 
Happy Days. 
Related: "Happy Days" Reunion Will Be Missing One Beloved Cast Member: Erin Moran Passed From Cancer 3 Years Ago at 56
Read More
Duffy and his wife, Carlyn Rosser, shared a long and happy life together, marrying in 1974. She passed away in January 2017 after a battle with cancer at 77. The couple had two sons together and a love many of us can only hope for, in a business where staying married can sometimes be challenging.
Related: New Ripped Terry Crews Photos Remind Us How Important It Is For Cancer Caregivers To Stay Healthy
Despite the loss of his love, Duffy has continued on. Not only in love but in work, too; the actor is starring in the upcoming Lifetime movie, Once Upon a Main Street.
On this day 6 months ago my heart stopped yet I live on as she wishes We will be together eternally Thank you for the love and concern ❤️🙏💃🍀

— Patrick Duffy (@therealpduffy) June 23, 2017
Duffy recalled in an interview with Closer magazine that he knew it was forever, from the time they met. He said, "I was an immature college graduate touring as narrator with this dance production, and she was a beautiful ballerina 10 years older. We met on the tour bus and that was it — for life."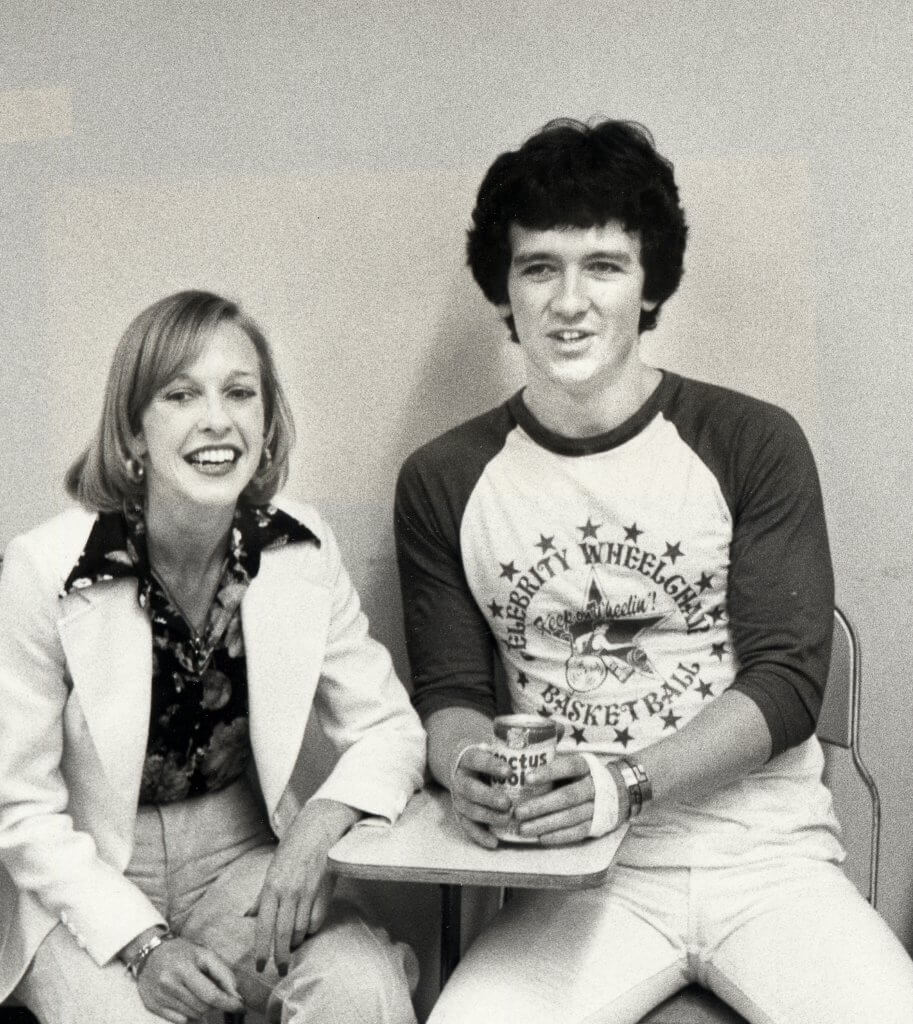 Losing a Spouse to Cancer
After Carlyn's passing, Duffy was candid about how the loss affected him. He told Closer, "I know what she would expect of me, and I try and live up to that. I feel close to her all the time, [but] what I miss most is her touch," he said. "I still consider myself a married man," Duffy said in 2019. As he shows us, grieving is an ongoing process, and it's good to be patient with yourself as you live with your grief after losing a loved one to cancer. For some, therapy is a helpful tool.
Related: "Therapy Saved My Life": After Losing A Loved One, Don't Be Afraid To Ask For Help
Widower Doug Wendt, who lost his wife to ovarian cancer, tells SurvivorNet, about his experience with their cancer battle. "If you see something amiss, or you think something is off, or you don't think the treatment strategy is right, say something. You need to be strong. And you need to know that even if they get frustrated and angry in the moment, they're going to respect you for standing up for the rights and the needs of your loved one."
Doug Wendt, Who Lost His Wife To Ovarian Cancer, Shares An Important Message For Caregivers
Relationships That Help Us Heal
Duffy and Linda Purl, 65, were brought together earlier this year. The two were old friends, and in their circle of friends, someone started a group text chain so everyone could keep in touch during the pandemic.
Related: Shannen Doherty's Dear Friend is Perfect Example of the Kind of Sisterhood of Support Needed When Battling Metastatic Breast Cancer
Duffy and Purl reconnected, thanks to the group chat, and before long, they were chatting just the two of them. Duffy, acting on a hunch that they had more than just a friendly connection, drove see Purl face-to-face. Then, they quarantined together. He told People magazine, "I loaded up my car and drove 20 hours and ended up on her doorstep just to see if it was real. We haven't been apart since."
Duffy talked to People magazine about their blossoming romance, saying, "I never thought I'd feel this way again." He believes his wife would be happy, too. Duffy shared, "I feel quite honestly, that it is keeping with the desires of my wife, the fact that we are intended to be happy. So when it's offered, think about it, do whatever you do, but don't let it pass you up if it's the right thing."
Related: 'I'm Not Forfeiting a Day to Worry': Ovarian Cancer Survivor Mareva Godfrey on Intimacy After Treatment
We are so thrilled that these two found each other – especially during such a turbulent year.  Losing a spouse or partner to cancer is profoundly difficult, and working through grief often takes years, as it did for Duffy. But he shows us: There is hope after loss.
Breaking the Cycle — The Power of Mindset
Learn more about SurvivorNet's rigorous medical review process.