"Jeopardy" Is Back!
Alex Trebek will host a new episode of Jeopardy, premiering tonight at 7pm ET.
It's been a year and a half since Trebek was diagnosed with stage 4 pancreatic cancer in February 2019.
The show's set is updating guidelines to be COVID-19 friendly by maintaining social distancing between contestants and holding auditions virtually.
Alex Trebek, still battling stage 4 pancreatic cancer, returns to our screens tonight in a brand-new, COVID-19 friendly, episode of 
Jeopardy,
and we couldn't be more thrilled! It's only been a year and a half since he announced to the world that he had pancreatic cancer, he's recently celebrated his 80th birthday, and now the beloved host is back doing what he does best. It's truly amazing.
Trebek was diagnosed with pancreatic cancer in February 2019, and has been keeping fans up to date on his progress and health since the news broke. He's been undergoing an experimental immunotherapy regimen for treatment, and fans have been relieved to know that it's shown promise. Now, he's back in the studio, and trivia nerds from all over will be able to rack their brains alongside Trebek, and contestants, in a whole new episode of Jeopardy, premiering tonight at 7pm ET.
Read More
Related: Cancer Warrior, Alex Trebek Insists He'll Remain at 'Jeopardy!' Helm Amid Ken Jennings News: 'Don't Worry, I'll Still Be The Host'
While tuning in, you may notice that the trivia show set looks a little different than past seasons, and that's because producers are making the environment as safe as possible for Trebek and for the contestants. Instead of live auditions, people who are interested in competing in Jeopardy can take the Anytime Test, which is a virtual test that has a list of the show's questions. The best of the best may be able to snag a podium on the show, and interviews will be held over Zoom.
Other changes will include more distance between the contestants to maintain social distancing, and Jeopardy champion Ken Jennings is joining the team as a consulting producer.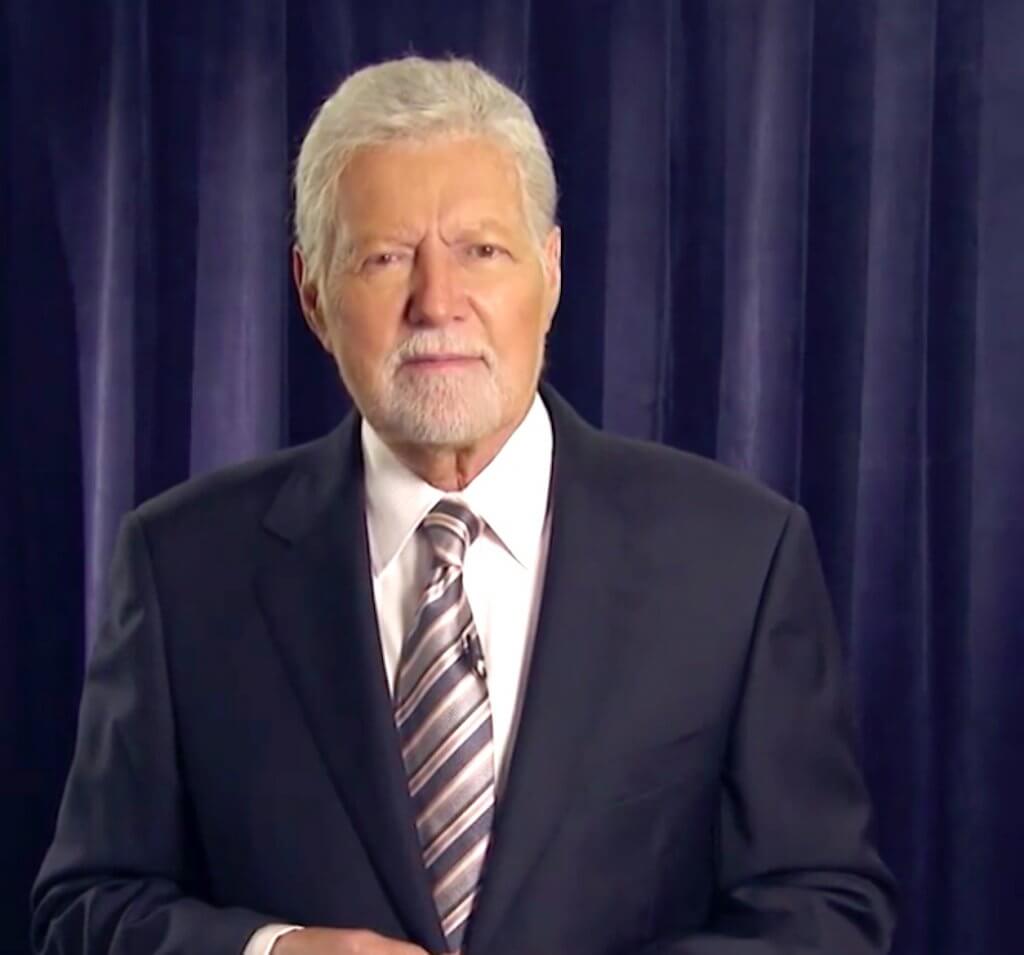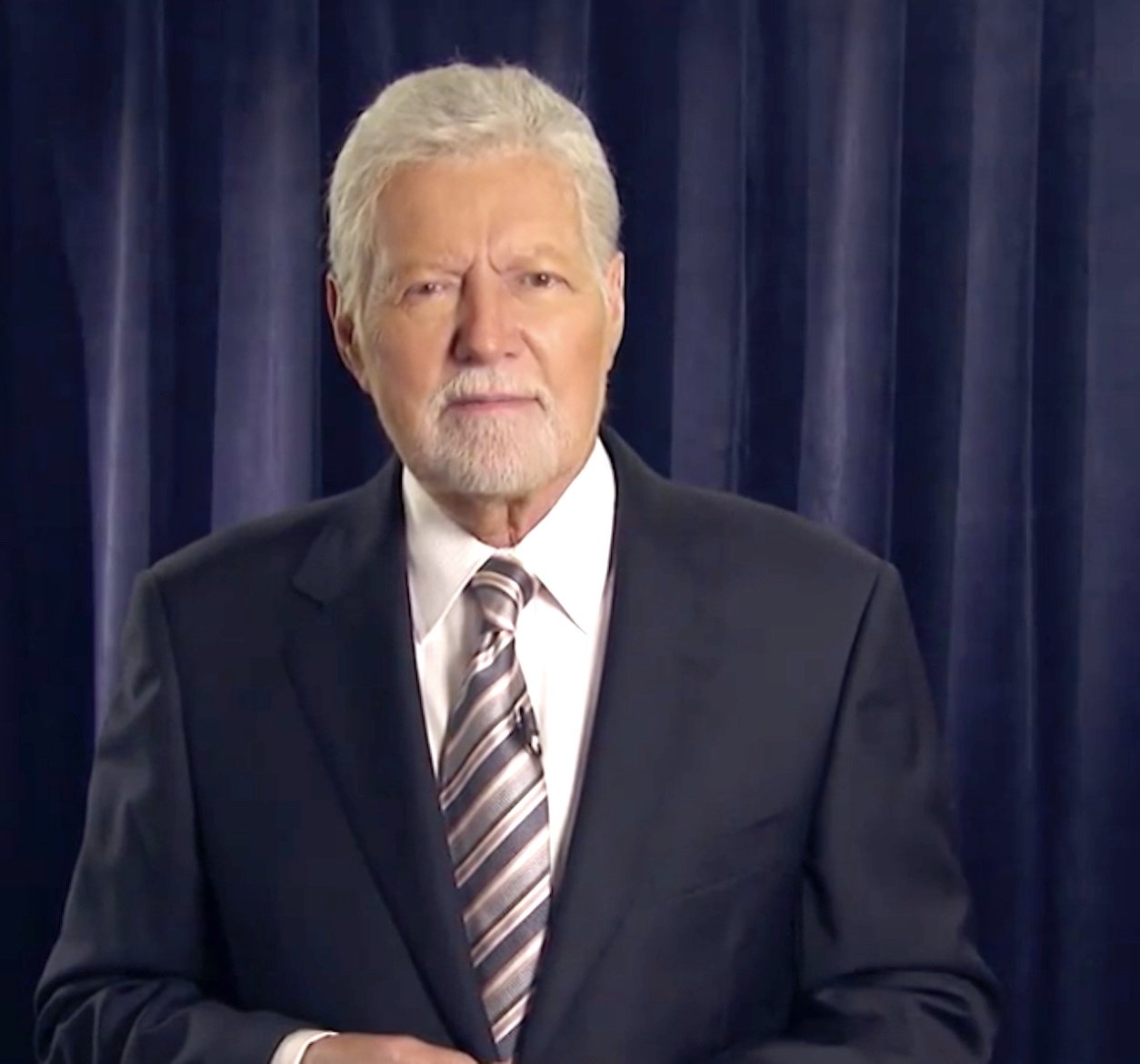 Alex Trebek's Cancer Journey
Since his 2019 diagnosis, Trebek has beaten the odds when it comes to successfully going through treatment for pancreatic cancer. This March, the host celebrated the one year anniversary since his pancreatic cancer diagnosis, which is a huge milestone seeing as the one-year survival rate for stage 4 pancreatic cancer patients is 18%. He's undergone chemotherapy and radiation, but since starting the experimental immunotherapy treatment, Trebek and his doctors expect that he'll surpass the two-year mark as well.
While Trebek's progress is promising, he's certainly had his bad days as well. While celebrating his one-year anniversary, Trebek admitted that there were times where he experienced severe chemo-induced depression, and nearly gave up treatment in the process.
Related: Brave Alex Trebek Announces He's Beating the Odds, Marks One-Year Pancreatic Cancer Anniversary Feeling Thankful for 'Millions of Prayers'
"I'd be lying if I said the journey had been an easy one. There were some good days. But a lot of not-so-good days. I joked with friends that the cancer won't kill me; the chemo treatments will. There were moments of great pain; days when certain bodily functions no longer functioned, and sudden massive attacks of great depression that made me wonder if it really was worth fighting on," Trebek said in a video. "But I brushed that aside quickly because that would have been a massive betrayal. A betrayal of my wife and soulmate, Jean, who has given her all to help me survive."
Navigating a Pancreatic Cancer Diagnosis
Although pancreatic cancer survival rates have been improving for decades, it's still considered to be one of the most difficult disease to successfully treat. An exception to this is if the tumor is still small enough and localized enough to be operated on. Most pancreatic cancers are particularly aggressive and progress rapidly, and that's why it's so important that it to be caught early. According to the American Cancer Society, 57,000 people will be diagnosed with pancreatic cancer in a year and the five-year survival rate is just 9%.
One of the main reasons the disease is so hard to treat is due to the stroma — a barrier that surrounds the cancer cells and prevents the chemotherapy from breaking through and taking effect to fight the cancer.
Related: Fashion Icon Karl Lagerfeld Died of Pancreatic Cancer – Soon To Be The Second Leading Cancer Killer in The U.S.
"Think of pancreatic cancer as an oatmeal raisin cookie and the raisins are actually the cancer cells, and the cookie part is actually all the stroma around it," Dr. Allyson Ocean, Medical Oncologist at Weill Cornell Medical Center, explains to SurvivorNet. "And imagine having to navigate through all that stroma for a treatment to be able to get into a cell to kill it. So that's why the treatments just really aren't good enough to penetrate the cancer. But we're improving, we're getting better treatments."
Dr. Allyson Ocean explains why pancreatic cancer is so difficult to treat
Learn more about SurvivorNet's rigorous medical review process.