Jean Finds Comfort in Cooking
Alex Trebek, 80, died of pancreatic cancer earlier this month, and his widow, Jean, is likely finding ways to cope.
Trebek was diagnosed with pancreatic cancer in 2019, and publicly battled this disease; early detection is crucial for pancreatic cancer.
Moving through grief after losing a spouse to cancer takes time; support can be found in creative outlets, such as cooking, and/or in more formal settings, such as therapy or support groups.
Jeopardy! 
host Alex Trebek passed away earlier this month of
pancreatic cancer
, and his widow,
Jean
, is most likely finding ways to cope after this great loss. For so many of us, the traditions of our past help comfort us and it seems like Jean's world is full of beautiful traditions, as we've seen through her website, 
Inside Wink
.
Related: 5 Tools Alex Trebek's Wife, Jean, Used to Help Cope as the "Jeopardy!" Host Battled Pancreatic Cancer
Read More
The 56-year-old widow's website shared her classic 
apple pie recipe
 and while our mouths are watering, our hearts of full with the memories of Alex. The website says of the recipe: "Jean Trebek's Perfect Apple Pie Recipe is a Holiday Treat." And we believe it! This delicious-looking dish will likely be appearing on many Thanksgiving tables this year, even though gatherings will be smaller in number.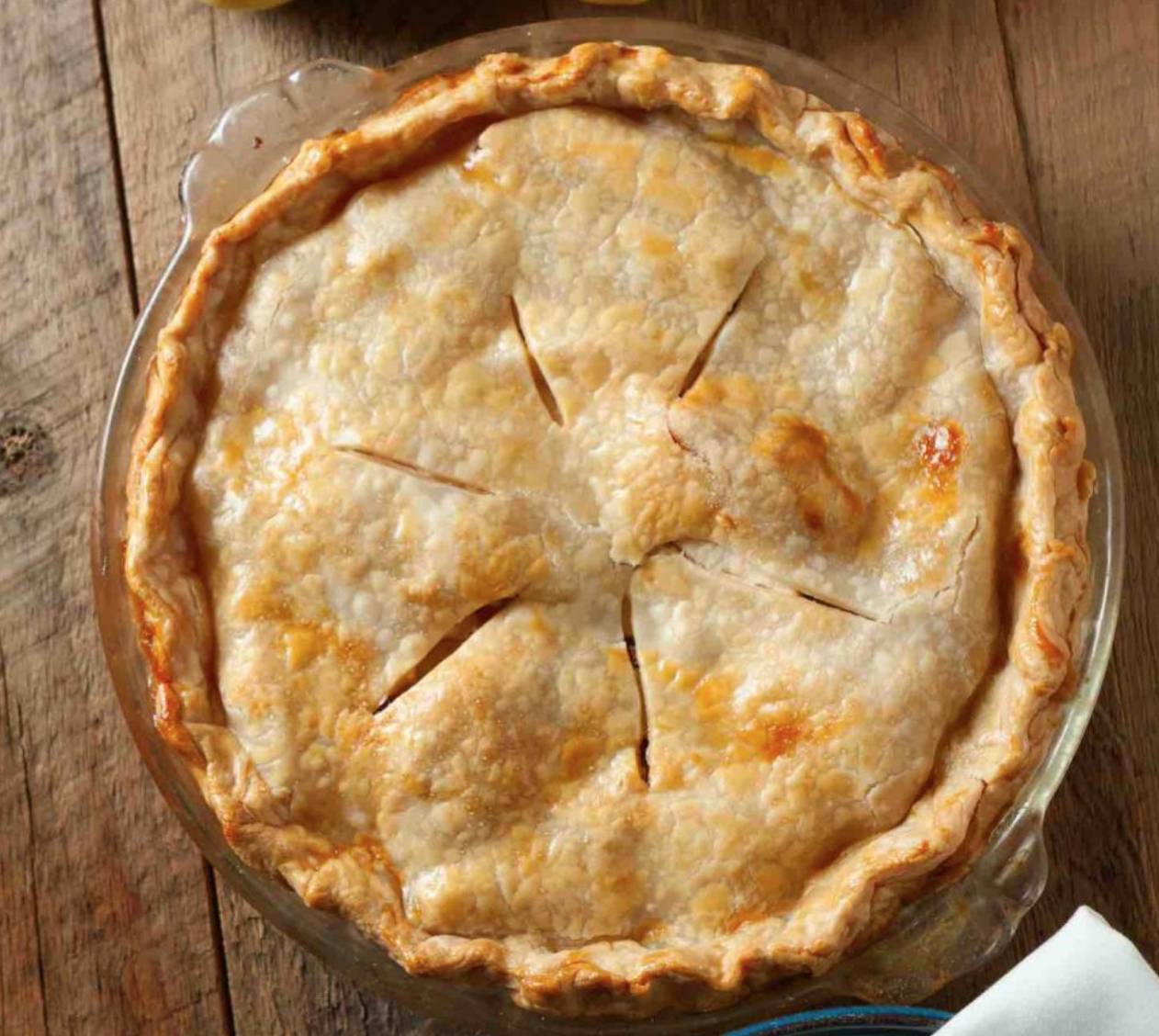 Alex's Pancreatic Cancer
Alex Trebek went public with his diagnosis of pancreatic cancer in 2019 and fought it throughout 2020 – while also still hosting Jeopardy! to the love and gratitude of his fans.
Related: 'Jeopardy's' Ken Jennings Says Cancer Warrior Alex Trebek Was 'Climbing the Walls' During the Pandemic, Waiting to Host Show Again
Early detection for pancreatic cancer is crucial, as this is a particularly aggressive disease. Dr. Anirban Maitra, the Co-Leader of the Pancreatic Cancer Moon Shot at MD Anderson Cancer Center, told SurvivorNet in an earlier interview why early detection is so important. Dr. Maitra said, "So the pancreas is an organ in your belly. And this is where pancreatic cancer arises. Because the pancreas is inside the abdomen, it often doesn't have symptoms that would tell you that something is wrong with your pancreas."
Related: Pancreatic Cancer Treatment Just Became a Lot More Accessible; New Platform Is Designed to Test Multiple Therapies at the Same Time
When symptoms finally present, it may be too late, Dr. Maitra tells us. "By the time individuals walk into the clinic with symptoms like jaundice, weight loss, back pain, or diabetes, it's often very late in the stage of the disease. Each year in the United States, about 53,000 patients get pancreatic cancer. And unfortunately, most will die from this disease within a few months to a year or so from the diagnosis."
Detecting Pancreatic Cancer Early Is Crucial
Moving Through Grief
As Jean Trebek hopefully finds comfort in the kitchen and through her family and friends, working through grief, there are other outlets available to her and others coping with cancer-related loss. Grief is a deeply personal process, and it's important to find outlets and coping mechanisms that support you in the best possible way. Some people find that creative endeavors, such as cooking or painting, to be helpful ways to express hard emotions.
Related: Pierce Brosnan Reveals How Art Helped Him Cope During First Wife's Ovarian Cancer: "Now the pain sometimes comes through in color"
More formal tools, such as therapy, are support groups, are also beneficial. And of course, leaning on friends and loved ones during this difficult time is important, too. Whatever methods you chose to help you cope with grief, know that this is a process that will take time, and remember to be gentle with yourself throughout this period.
"Therapy Saved My Life": After Losing A Loved One, Don't Be Afraid To Ask For Help
Learn more about SurvivorNet's rigorous medical review process.