Like many women cancer survivors, TV personality Aly Taylor, who, alongside her husband Josh, stars in TLC's "Rattled," had a difficult time with infertility due to her cancer treatment.
Aly and Josh were married for three years before they decided to have a child. When Aly, at age 24, read that sore breasts were a sign of pregnancy, she started feeling her breasts and found a lump, which turned out to be very aggressive, Stage 3 breast cancer. Aly went through 16 rounds of chemo, followed by double mastectomy and 30 radiation treatments. Breast cancer made having a child a lot more difficult. But, in a modern day miracle, Aly and Josh are now the overjoyed parents to three beautiful children.
Read More
Now, Aly and Josh, devout Christians, have explained how faith helped them through the most difficult times with infertility in a new interview with The Christian Post.
"I want people to know that God wants to do good for them," Aly told the outlet. "God uses our pain to grow our character. Our main motivation is to give people hope by sharing the incredible miracles God worked in our lives."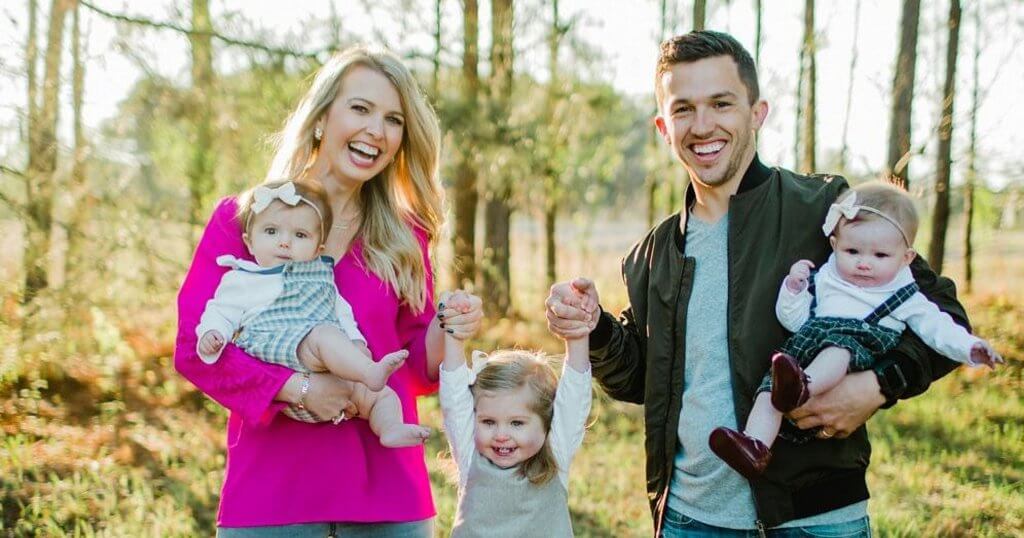 Aly and Josh with their adopted daughters Genevieve and Lydia, and biological daughter Vera
Aly talked a lot in the interview about the difficulty of finding her faith when things were at their hardest. "There were times when I wondered, 'Why me? Why do I have aggressive cancer? Why can't I have children?'" she said. "But when you fully surrender and trust in the Lord's sovereignty, you realize the story He's writing for you is so much more beautiful than the one you try to create or control. In the middle of the battle, it can feel impossible, but He has a bigger plan in mind. He sees the bigger picture, and there's peace in that."
Josh emphasized a similar love of the Lord, and choice that he's made to have faith. "Every day, we've had to choose to trust God through overwhelming circumstances," he said. "The tendency is to give up, especially because we found ourselves in so many low places. But we want to encourage people to trust in God's bigger plan instead of blaming Him or giving up when life gets hard."
The pair is currently promoting a spiritual book they wrote together about her experiences with cancer and faith. "We wrote this book to remind those struggling that God wants to do something incredible with their story. Just hold on and choose joy in moments where it seems impossible," Aly said in a prior interview with She Knows.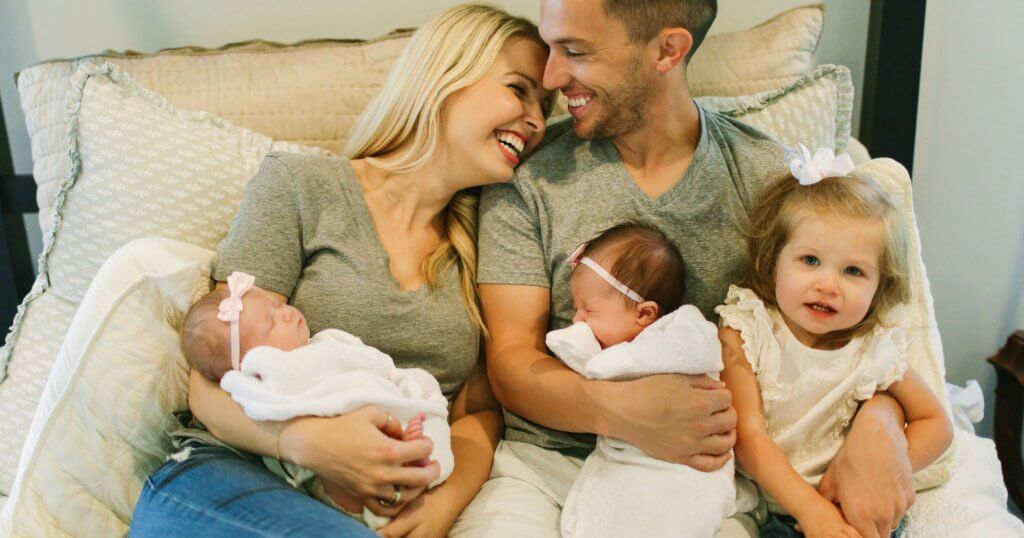 When Aly Taylor thought about how much she initially wanted a baby, she couldn't say no to Genevieve's biological mom when she said there would be another baby looking for a home, even though Aly was already pregnant herself with baby Lydia.
"I didn't have time to preserve my fertility, and as a woman who really hoped I would be a mom, I was devastated there wouldn't be time because my cancer treatment started in two weeks," Aly said. "We were scared and worried, but Josh said, 'Ali you have to be here for us to preserve your life, not your fertility.' We prayed and believed my womb would be protected."
Doctors told Aly she had less than a 20 percent chance of getting rid of her cancer, and if they could, that there was a pretty good chance of recurrence within the first 5 years. Now, Aly is in remission.
"Inspiration to write this came from me sitting in a bookstore finding little to nothing hopeful about my age and aggressive, advanced stage breast cancer diagnosis. I promised myself I would write a book once I survived cancer," she wrote in a recent Instagram post.
One painful side effect of Aly's cancer treatments is that the chemotherapy and radiation severely damaged her reproductive system. Doctors told her it would be next to impossible to get pregnant, and that if she did become pregnant, that she'd likely miscarry.
After her treatment, the couple found a baby that they wanted to adopt. There were a few hiccups, like when the baby's birth mom thought she might want to keep the child, but they ultimate brought home a girl named Genevieve. "We realized we would have never had Genevieve had I not gone through cancer. We really didn't know if we would be parents again. We went through so much to have her and were so happy," Aly said.
Nine months later, Aly learned she was actually pregnant. "For a long time it didn't feel real because I had accepted that I wouldn't have a baby biologically and given up dream of carrying a baby," she said.
We aren't sure the details of Aly's case, or how she was able to become a mom after chemotherapy, but we do know that for most women who have chemotherapy without preserving their eggs first, egg donors are often a recommended solution.
"If you have gone through chemotherapy and you didn't freeze eggs or embryos, oftentimes women are put into menopause, whether it's a premature menopause or early menopause, their ovarian function is no longer adequate," says Dr. Jaime Knopman, Director of Fertility Preservation at CCRM Fertility Clinic in New York City. She was not discussing Aly's case.
"And so in that case, we can still help women become parents and carry pregnancies, but it would be with an egg donor," Dr. Knopman continues. "We would help you select someone who you feel– the characteristics that you would want to represent in your child."
Dr. Jamie Knopman on egg donors after chemotherapy
Aly says that her pregnancy was natural, and miraculous and she believed it was impossible for her to conceive a healthy child.
After her pregnancy, Aly received a call from Genevieve's birth mom. She was having another child, and wanted Aly to adopt her too. After two adoptions and one pregnancy, Aly is the proud mother of three.
Throughout Aly's journey, her husband Josh was there to encourage her. "I let Aly know she wasn't by herself," Josh told She Knows. "It's not that Aly is not getting pregnant, it's Josh and Aly haven't gotten pregnant yet. We have to be careful we don't put it all on women."
And Aly was grateful for his continued honesty and partnership. "Josh did a great with that, joining me in the happy moments and the sad moments. You have to get back on the hope train," Aly added. "We went through years of that and Josh would ride the waves with me instead of trying to act like everything is okay. Get in the muck with your partner and always be helpful and believe it will happen and don't prepare for the worst."
Learn more about SurvivorNet's rigorous medical review process.