Focusing on the Positive
Popular TV host Jonnie Irwin, 49, is currently battling stage 4 lung cancer that has spread to his brain. He's been keeping busy by spending precious time with his family and doing things that he loves. New social media posts show he's renovated his home to the delight of supportive fans.
Irwin was diagnosed with lung cancer in 2020 and revealed in 2022 it had spread, or metastasized, to his brain.
When you're dealing with stage 4 lung cancer, efforts shift from seeking a cure to learning how to live with your disease and managing your symptoms.
Experts recommend anyone facing cancer should make sure they continue to prioritize their overall well-being and do the things that they love.
Popular TV host Jonnie Irwin, 49, is in the midst of a tough stage 4 lung cancer battle, but the "Escape to the Country" star isn't letting the cancer stop him from enjoying his life and family.
Although Irwin has made limited public appearances in recent months, a new social media post reveals what could have kept him busy. The cancer warrior unveiled stunning home renovations he's focused part of his time on.
Read More
"Phase 1 complete," Irwin
wrote
in an Instagram post.
View this post on Instagram
"Previously a cold virtually unused part of the house has been transformed whilst in keeping with the original 60's character. The main difference has been to punch through the south-facing wall and create an enormous view onto the garden via a bespoke window," Irwin explained.
Irwin's room mirrors that of a luxurious foyer at a five-star hotel. The large windows showcasing beautiful foliage bring vibrancy to the living space.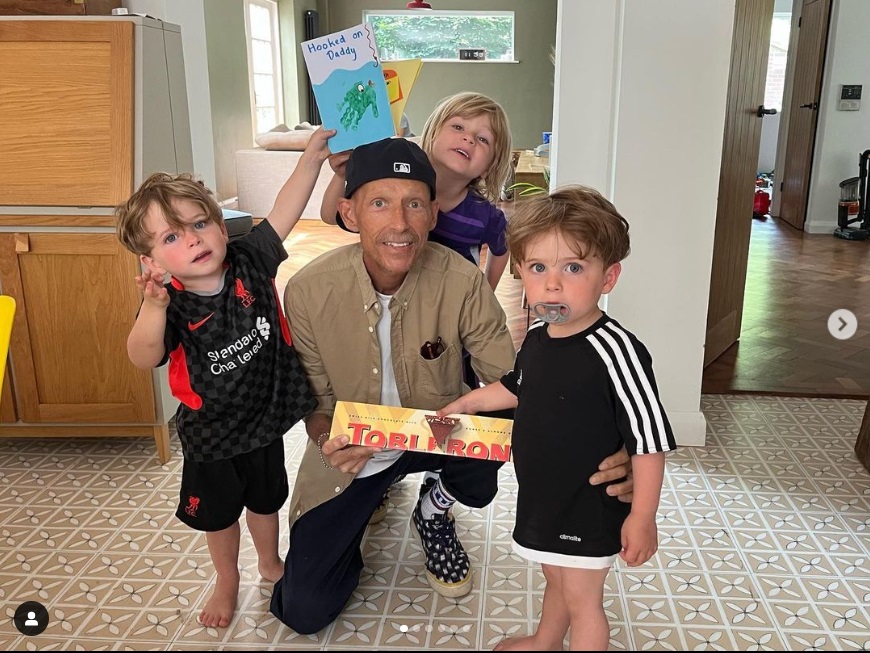 "I'm really happy with the end result," Irwin said.
Supportive fans simply adored Irwin's hard efforts.
"Love the sofa," Geraldine wrote in a comment.
"Looks fab…Hope you are keeping well, and keeping a strong mind. Sending my best wishes to you," another user commented.
It's heartwarming to see Irwin is focusing his energy on things that bring him joy despite his late-stage lung cancer.
We should note that we do not know the exact type of lung cancer Irwin has. But there are two main types of lung cancer, which doctors group together based on how they act and how they're treated:
Non-small cell lung cancer (NSCLC) is the most common type and makes up about 85% of cases.
Small cell lung cancer (SCLC) is less common, but it tends to grow faster than NSCLC and is treated very differently.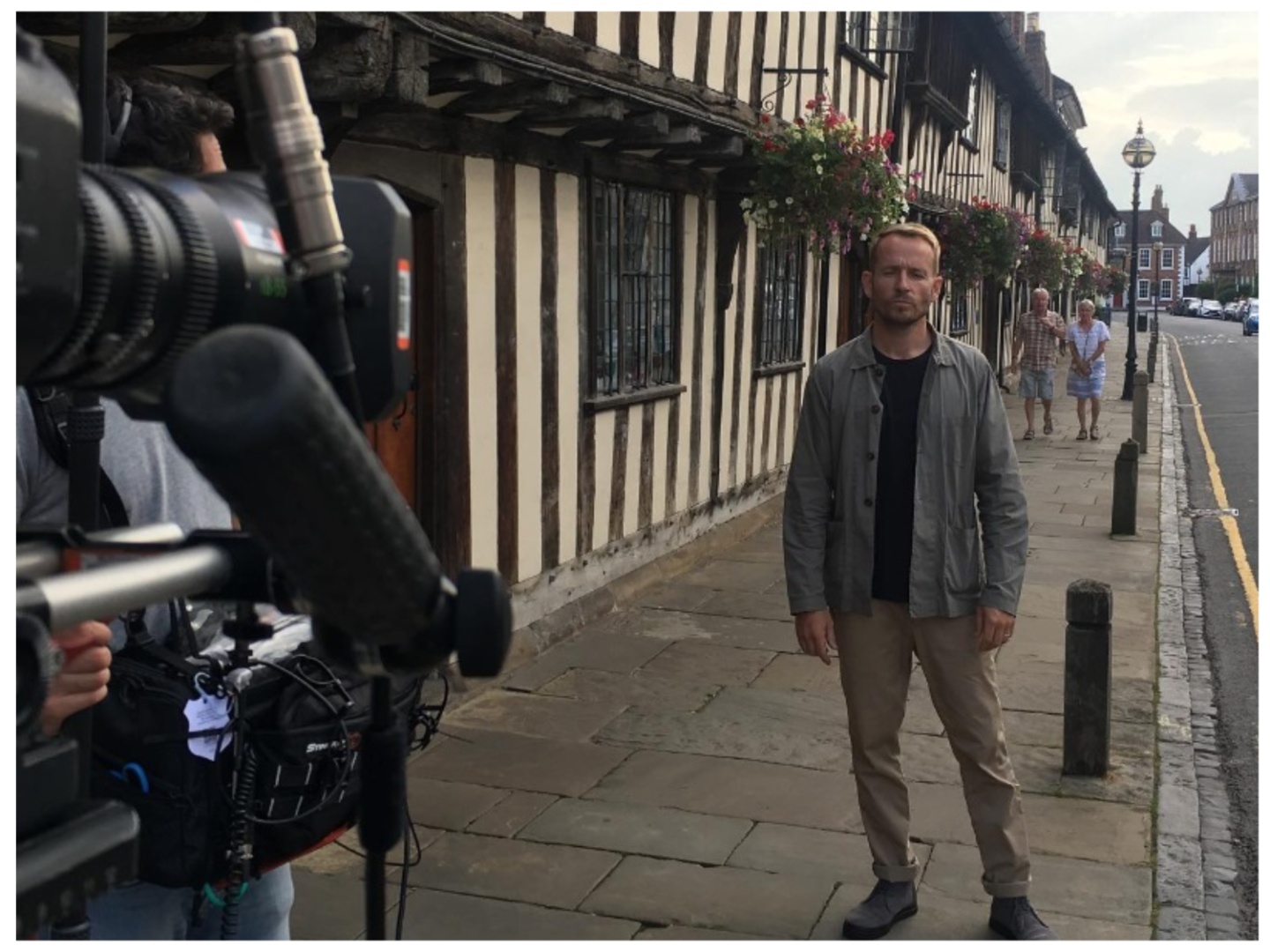 The famous TV host, known for his work on BBC's "Escape to the Country," has been battling metastatic, or stage four, lung cancer since 2020. It's been a tough battle, but Irwin is focusing on his work, spending time with friends, and, most importantly, making memories with his family.
Jonnie Irwin's Cancer Battle
Jonnie Irwin's cancer journey began when symptoms arrived in August 2020. His first symptom occurred during a filming trip when his vision went blurry while driving. After he returned home, he was told he had metastatic lung cancer that had spread to his brain.
He's taken chemotherapy and other cancer drugs to help prolong his life, but Irwin knows his disease does not technically have a cure. Still, he's focusing on the positive and determined to make as many memories as possible with his wife Jessica Holmes, and their three toddler-age boys.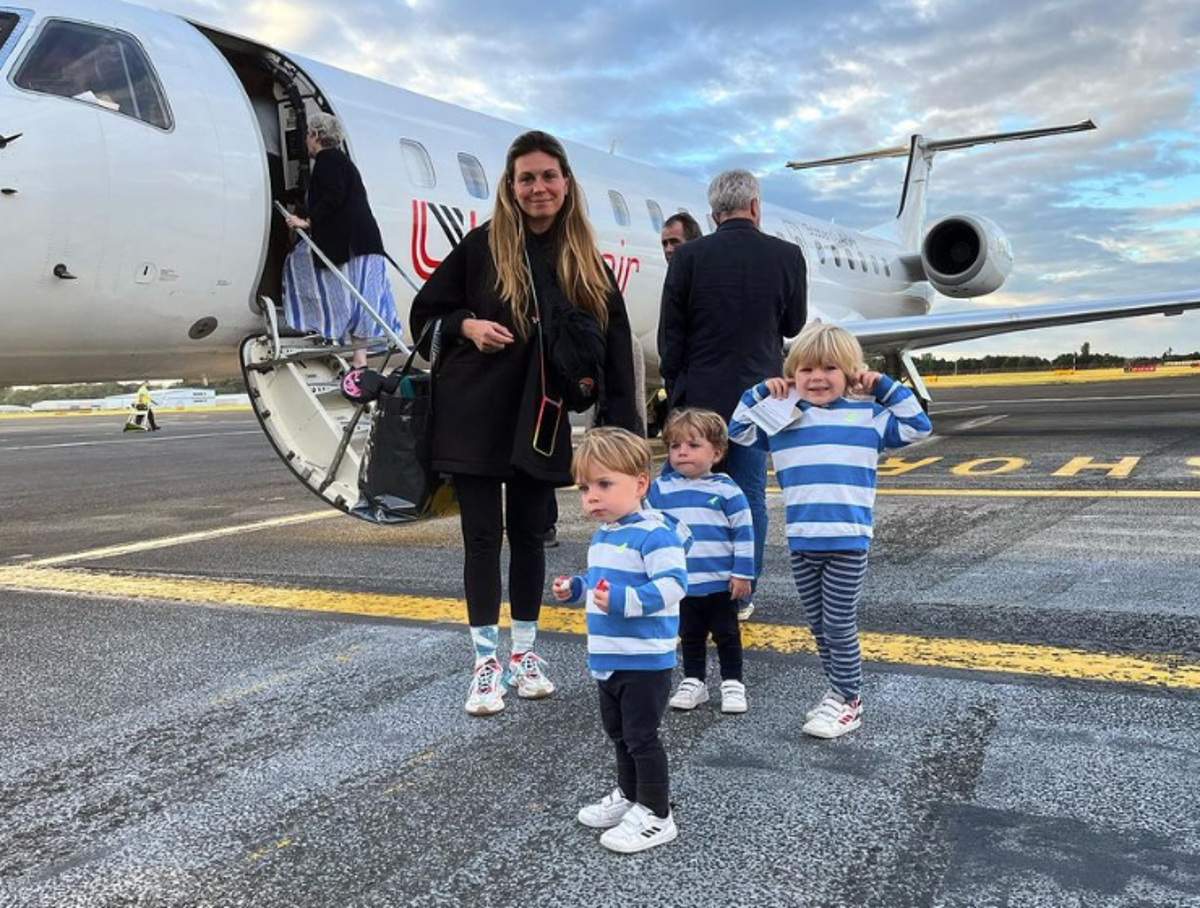 "One day, this is going to catch up with me," Irwin said during an interview with the U.K.-based news outlet "The Sun."
"But I'm doing everything I can to hold that day off for as long as possible. I owe that to Jess and our boys. Some people in my position have bucket lists, but I just want us to do as much as we can as a family."
Living with cancer is an emotionally and physically taxing experience. The diagnosis not only impacts the patient but their loved ones too.
WATCH: Cancer patients finding joy during treatment.
Experts SurvivorNet have spoken to recommend anyone facing cancer should make sure they continue to prioritize their overall well-being and do the things that they love just like Jonnie Irwin is doing. Dr. Dana Chase, a gynecological oncologist at Arizona Center for Cancer Care, says people with cancer should be making time to do things that make them happy.
"We know from good studies that emotional health is associated with survival, meaning better quality of life is associated with better outcomes," Chase said. "So working on your emotional health, your physical well-being, your social environment [and] your emotional well-being are important and can impact your survival. If that's related to what activities you do that bring you joy, then you should try to do more of those activities," Dr. Chase says.
Learn more about SurvivorNet's rigorous medical review process.
---