Oswald Peterson and Immunotherapy
Oswald Peterson, 54, is a stage four lung cancer survivor who has been cancer free after receiving treatment with a game changing class of drugs called checkpoint inhibitors (or PD-L1 inhibitors), which help activate the immune system to fight cancer.
Lung cancer is the second most common form of cancer. Stage IV lung cancer has spread outside of the lung and is known as metastatic cancer.
Check point inhibitors have improved the treatment options for many people with lung cancer and other solid tumors. These drugs work by stopping the immune system from turning off before the cancer is completely eliminated. While, thankfully, Oswald Peterson has had a remarkable result from these drugs, they do not work for everyone.
By Kayle Waterhouse
54-year-old Oswald Peterson is an extraordinary example of human resilience. The vivacious stage four non-small cell lung cancer survivor and dancer from Brooklyn, N.Y., is the living embodiment of the game changing treatment, immunotherapy.
Oswald's Lung Cancer Journey
Read More
On New Year's Day 2017, Oswald was ready to take on the new year after losing his mother to ovarian cancer and his partner in 2016. "I was determined that 2017 was going to be my year," Oswald tells SurvivorNet.
But life had other plans.
After celebrating the New Year, Oswald found himself having trouble breathing and walking across the room. "I went to an urgent care and they examined me. They did an x-ray, and they told me I had pneumonia and they sent me home with some antibiotics," he recalls.
Despite the antibiotics, his symptoms did not improve and he knew he needed to get to a hospital. He jumped into a cab and told the driver to take him straight to the famed New York Presbyterian hospital. During the drive from Brooklyn, Oswald's "breathing was so labored that the cab driver, every time he got near a hospital kept asking [Oswald], 'Are you sure you want to go that far?'"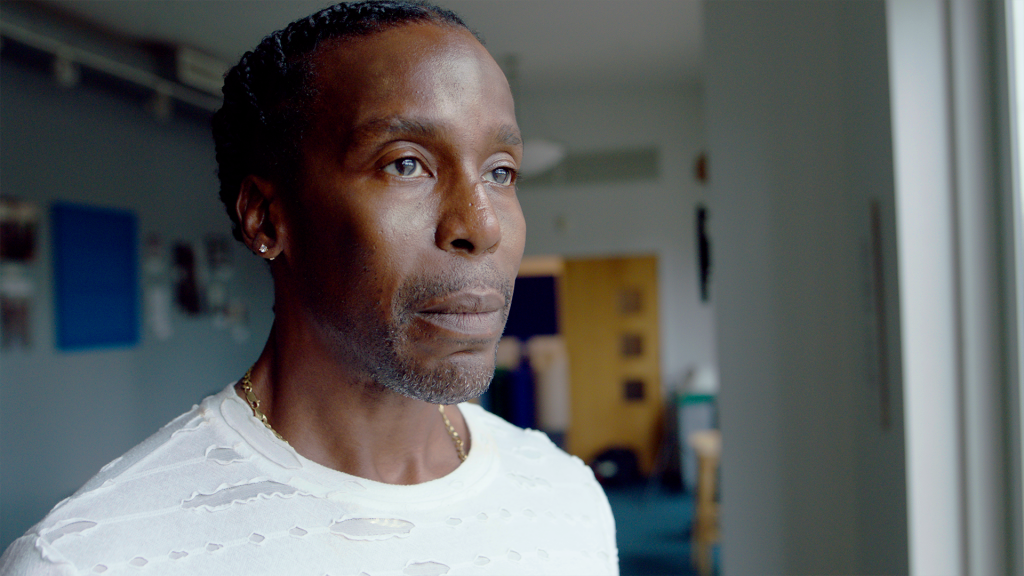 Upon his arrival at the hospital, Oswald was immediately admitted because of the severity of his breathing. After his first admission, Oswald had a few ins and outs where he was home for a couple of days. Eventually he got so sick that about a month after his first trip to the hospital, the word cancer started to become part of the conversation. Soon after, the doctor came in and told Oswald that he had stage four non-small cell lung cancer.
"The cancer was so bad that I had fluid in my heart. I had fluid in my lungs. I had cancerous nodules in my chest and back. I had blood clots in my back. The cancer had metastasized into my lymph nodes that had settled in my spine," explains Oswald.
Chemotherapy and radiation are common treatments for lung cancer patients, however, with Oswald's cancer being so advanced, his body was not strong enough for either option. In an extraordinary bit of timing, just a few month before his diagnosis, the Food and Drug Administration had just approved the checkpoint inhibitor pembrolizumab (Keytruda) as a first treatment for lung cancer that has spread into the body.
Oswald ended up being the beneficiary of this life-changing research.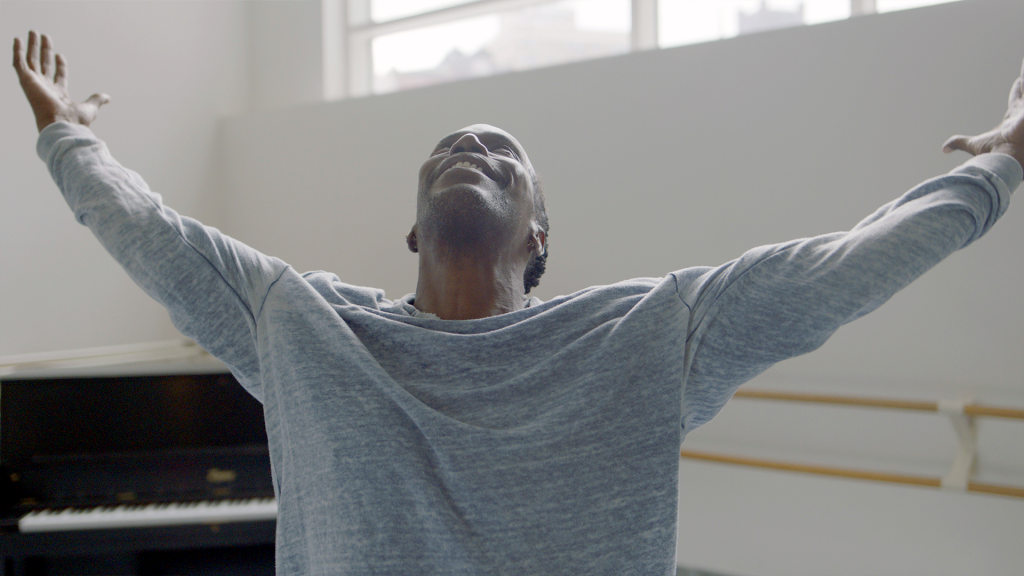 Oswald and Immunotherapy
In 2016,  the FDA approved pembrolizumab (Keytruda) for first line treatment of patients with non-small cell lung cancer whose tumors overexpress a protein called PD-L1, which blocks the body's immune system from working to fight the cancer. Checkpoint inhibitors work by turning off this protein, and thus freeing the immune system to see and fight the cancer. Tumors that have more of this protein tend to respond better to the treatment. The doctors initially told Oswald that this new treatment would possibly give him another year to live.
"A year is better than nothing," he thought.
Oswald started immunotherapy while in the hospital, felt better instantly, and went home the next week.  He left the hospital dragging an oxygen tank with tubes up his nose, thinking this was going to be what he calls his "new normal." But he had no idea what immunotherapy had in store for him.
He was able to go from "not being able to walk across the floor to doing the elliptical and the StairMaster for an hour straight, each. The fluid in [his] heart never came back. The fluid around [his] lungs never came back. The blood clots that had the cancerous nodules started to disappear."
And best of all, the treatment with pembrolizumab made his tumor disappear.
At the beginning, he needed treatment every three weeks, but then "the treatment went to every four weeks to every six weeks. And presently, [he goes] every 10 weeks."
Because of Keytruda, Oswald's treatment procedure is simple: "I see my doctor, they stick [the IV] in my arm; I sit there for an hour, and then I leave treatment and go to work, or go straight to the gym or go home," he says.
What to Know About Lung Cancer and Treatment Options
Lung cancer is the second most common form of cancer, and the leading cause of cancer deaths in both men and women in the United States. It can be particularly tricky to treat because often, symptoms don't show up until the cancer has spread to other organs.
There are two main types of lung cancer, which doctors group together based on how they act and how they're treated:
Non-small cell lung cancer (NSCLC) is the most common type and makes up about 85% of cases
Small cell lung cancer (SCLC) is less common, but it tends to grow faster than NSCLC and is treated very differently
Stage four lung cancer means that the cancer has spread to other organs that may include your brain, liver and/or bones. The goal of therapy is to treat the entire body in order to destroy every last remnant of the cancer. In the past, chemotherapy–which kills all fast-growing cells in the body–was considered the treatment standard for stage four lung cancer, but times have changed.
Checkpoint inhibitors don't work for everyone–at least not yet. They have been shown to improve survival in smokers with lung cancers that express high amounts of PD-L1. However, they did not work as well in lung cancer patients who never smoked. Cancer researchers are now looking at ways to harness checkpoint inhibitors so that they work in even more people.
Immunotherapy Changed The Game For Lung Cancer
Immunotherapy, in the form of checkpoint inhibitor, harnesses the power of the immune system to recognize and kill cancer cells. In some patients, like Oswald, the results can be life-changing.
"It's amazing to me now that you can have stage four lung cancer and actually not even need chemotherapy," said Dr. Brendon Stiles, chief of thoracic surgery & surgical oncology at Montefiore and Albert Einstein College of Medicine. in a previous interview. "If you have high expression of a protein that we know is targeted by immunotherapy, you may just get immunotherapy alone."
It's a really exciting area of development when it comes to treating lung cancer, and Dr. Stiles said professionals are hopeful that it can be developed into eventually being used to treat early-stage disease. "What people are most excited about is if you look out over the long-term and at survival, people talk about a plateau … it's still early, but … people are at least raising the question: Can we see cures with immunotherapy and lung cancer?"
Oswald Currently Living His "Best Life"
Oswald sees "nothing but health because [he] really, really [has] faith that immunotherapy has given [him] back a full and complete life."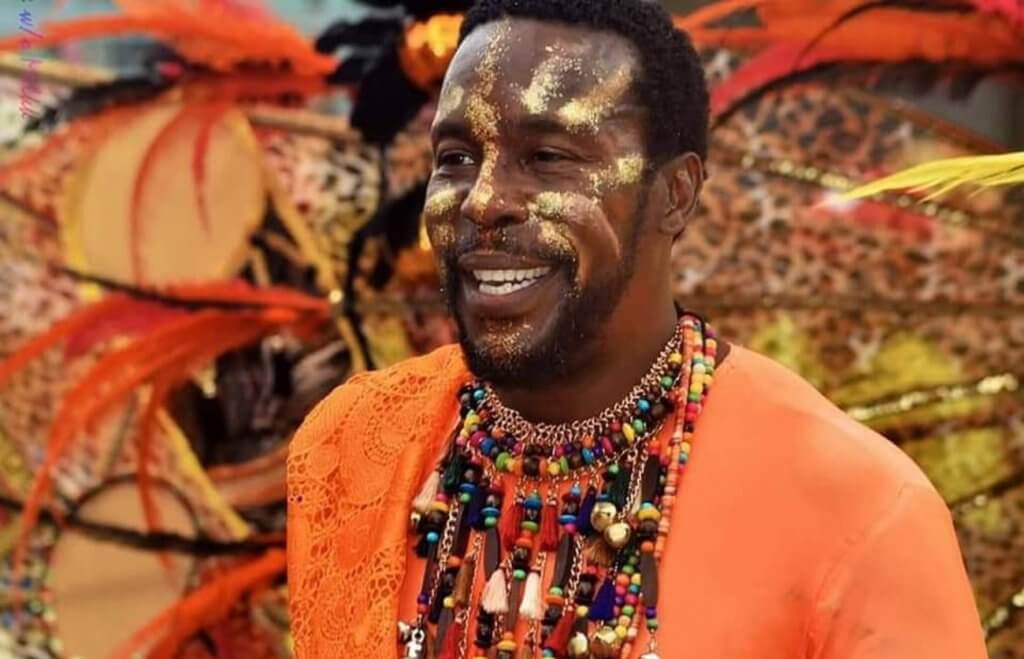 One of Oswald's greatest joys is going to the Trinidad Carnival. At the carnival he wears these grand costumes that weigh 200 pounds for two days in the hot sun. When he was first diagnosed, he was "in the hospital for three months and it was during the time that Trinidad Carnival was going on and [he goes] to Trinidad Carnival all the time." He was laying in the hospital saying, "I can't believe I'm never going to go to carnival again." But because of immunotherapy, Oswald not only looks forward to going to the Trinidad Carnival every year, but also celebrating his cancer survival.
Oswald is currently disease-free and living his best life.
Learn more about SurvivorNet's rigorous medical review process.