American Idol Alum Stays Positive Battling Brain Cancer
American Idol alum Avalon Young is currently battling brain cancer and awaiting a second surgery.
Despite her health issues and medical bills, Young has kept busy and even announced the upcoming release of her new single She Don't.
Keeping a positive attitude during cancer treatments may help with better treatment outcomes.
By Abigail Seaberg
Avalon Young has been keeping busy since becoming a finalist during the 2016 season of American Idol, but celebrating her milestones as an emerging artist has become increasingly important during her ongoing battle with brain cancer.
Read More
The 26-year-old shared in a recent
interview with TMZ
that she began having seizures in November 2020. Doctors initially told her it was an issue with anxiety or serotonin levels, but Young's mother knew something was off. After various tests and therapies, Young's mother pushed her to get an MRI. She was shocked to learn she had a tumor on the left frontal lobe of her brain that required immediate attention.
She gave an update to fans in an Instagram post in February explaining the status of her health. She said the tumor was "about as big as a peach" and shared that she would be having an intense surgery on Feb. 26. She was confident she would "just need a few weeks to recover."
Then on April 3, Young shared that she had been diagnosed with brain cancer which would require a second surgery followed by chemotherapy and radiation. Flash forward to today and Young is awaiting her second surgery on May 27.
She's been keeping her spirits high in the meantime. She recently posted about the release of her new single, She Don't, which is set for an April 30 release. This is uplifting news for both Young and her fans because she's also shared her recent financial struggles after mounting medical bills. Young says she's been using a GoFundMe to help with her expenses since she can't work much right now.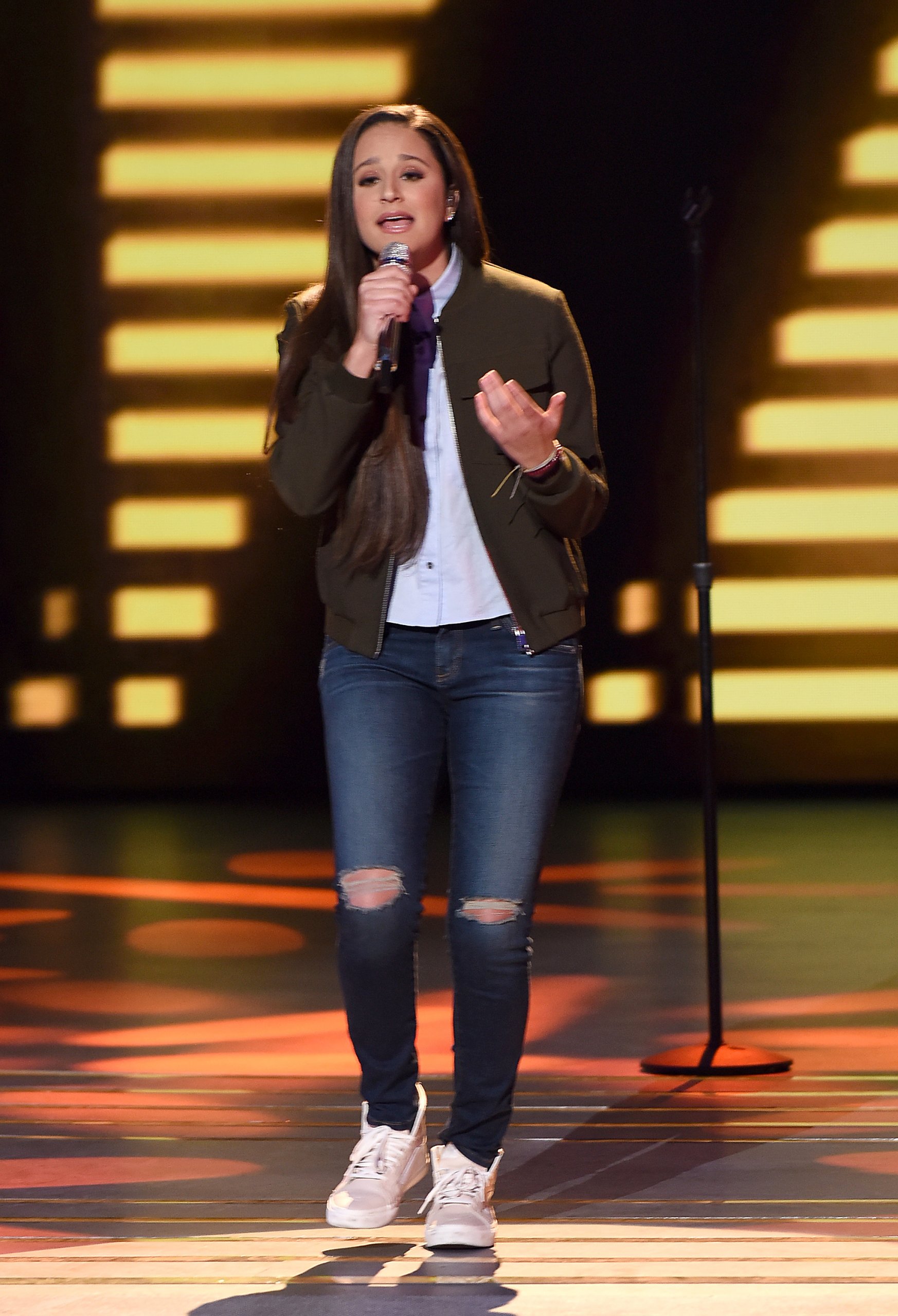 "The GoFundMe is honestly one of the most important things in my life right now," Young said. "It's really all that we have like holding us up for paying for all of the medical bills."
Young is staying positive and hopeful for a successful second surgery.
"They've already gotten out 90 percent [of the tumor] so there's only 10 percent left in my brain," Young said. "[The doctor] says it's looking really good, it's gonna be way easier than last time which I'm excited about because the last surgery was pretty rough."
Understanding Brain Tumors
The central nervous system consists of the brain and spinal cord and acts as the main "processing center" for the entirety of the nervous system, according to the American Cancer Society. Normal function of the brain and spinal cord can become difficult if there's a tumor present that puts pressure on or spreads into nearby normal tissue.
Young has not specified her type of brain cancer but it is important to note that there are many different types. Some types of brain and spinal cord tumors are more likely to spread into nearby parts of the brain or spinal cord than others. Slow-growing tumors may be considered benign, but even these tumors can cause serious problems.
Symptoms of Brain Tumors
Symptoms from brain tumors are often caused by increased pressure in the skull. This pressure can be caused by tumor growth, swelling in the brain or blockage of cerebrospinal fluid (CSF), according to the American Cancer Society.
General symptoms may include the following, but it is important to note that these symptoms are not exclusive to brain tumors:
Headache
Nausea
Vomiting
Blurred vision
Balance problems
Personality or behavior changes
Seizures
Drowsiness or even coma
Keeping Busy during Treatment
Like Young, many people undergoing treatment find it helpful to have ongoing projects or things to look forward to that are separate from their cancer battles. Whether it's releasing new music, participating in a book club or practicing your photography skills, there are no right or wrong answers. Studies prove that patients who are able to maintain a positive outlook often have better treatment outcomes. Experts such as Dr. Dana Chase, a gynecologic oncologist at Arizona Oncology, recommend doing whatever makes you happy.
Related: Stay Positive, It Matters
"We know from good studies that emotional health is associated with survival, meaning better quality of life is associated with better outcomes," Chase told SurvivorNet in a previous interview. "So working on your emotional health, your physical well-being, your social environment [and] your emotional well-being are important and can impact your survival. If that's related to what activities you do that bring you joy, then you should try to do more of those activities."
Dr. Dana Chase encourages those facing cancer to find moments of joy during treatment
Learn more about SurvivorNet's rigorous medical review process.