A new combination therapy has been approved by the Food and Drug Administration (FDA) for patients newly diagnosed with multiple myeloma. This is a really exciting development, according to researchers, and is another big step for a disease that has already seen a major improvement in treatment options over the past two decades.
The new combination features a drug called Darzalex (or daratumumab), which is becoming a key therapy in the fight against multiple myeloma. Dr. Sagar Lonial, Chief Medical Officer at the Winship Cancer Institute at Emory University, told SurvivorNet in a previous interview that this type of drug may be the key to changing the protocol for treating new multiple myeloma patients.
Read More
RELATED: WHAT IS MULTIPLE MYELOMA? UNDERSTANDING THIS RARE DISEASE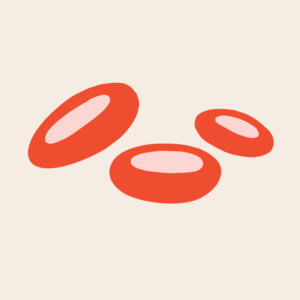 Darzalex is a targeted monoclonal antibody — it works to slow or stop the progression of a rare blood cancer called multiple myeloma. The drug is an immune therapy that works by attaching itself to a protein called CD38 — which is present in many multiple myeloma cells — and other types of blood cells with the goal of helping the immune system to eliminate these cancer cells.
In a press release announcing the approval, researchers called this latest advance "an important step" — and pointed out that there are now three different treatment combinations that include Darzalex for patients newly diagnosed with multiple myeloma. The recent approval is for Darzalex in combination with bortezomib, thalidomide, and dexamethasone as an initial treatment for people just diagnosed with multiple myeloma, who are eligible for autologous hematopoietic stem cell transplant.
RELATED: MULTIPLE MYELOMA — WHAT TO EXPECT WITH INITIAL TREATMENT
What does this mean for the revolution in multiple myeloma treatment?
Multiple myeloma is a blood cancer involving plasma cells, a special kind of mature white blood cells that reside in the bone marrow and help fight infection. In response to infections, these plasma cells normally produce proteins that help your immune system fight off germs. In multiple myeloma, cancerous plasma cells grow uncontrollably in the bone marrow and crowd out other functioning white blood cells. As of now, the disease in incurable. However, in addition to the recent FDA approval, there has been an incredible amount of advances when it comes to multiple myeloma treatment options in recent years.
In a previous conversation with SurvivorNet, Dr. Lonial explained how monoclonal antibodies (the type of drug Darzalex is) may be the treatment option that changes the standard of care for multiple myeloma.
"I think if we begin to consider what may be on the cusp of changing practice, it's the addition of immune therapies, such as monoclonal antibodies, to the initial treatment to a patient with multiple myeloma," Dr. Lonial said. "We've seen several large, randomized trials that suggest, with early end-points, that the addition of the antibody does improve outcomes."
When SurvivorNet interviewed Dr. Lonial earlier this year, monoclonal antibodies were mostly being used to treat patients with relapsed multiple myeloma or those who are no longer responding to an initial or secondary treatment.
"Antibodies have historically been reserved as what we call 'salvage treatments,'" Dr. Lonial said at the time. However, he mentioned that the trials looking at these antibodies as an initial treatment were really exciting for those who work in the field.
This new approval comes after one of those trials — the randomized, open-label, phase 3 CASSIOPEIA study — which included 1,085 patients who were recently diagnosed with multiple myeloma. Researchers gave the Darzalex-combination to patients before they underwent a stem-cell transplant, and then after as maintenance. The results of the study, presented at this year's ASCO Annual Meeting and published in The Lancet Journal, showed that the drug combination lowered the risk of disease progression and death.
A part 2 of this study will be conducted through 2024, as researchers observe how the drug combination holds up long-term. But the study's findings, and the new approval, are a really important step when it comes to treating and helping people to live with this disease.
Learn more about SurvivorNet's rigorous medical review process.