How Advancements in Multiple Myeloma Treatment Is Giving Patients Hope
Journalist Tom Brokaw, 83, was diagnosed with multiple myeloma, which is the same type of blood cancer as Congressman Steve Scalise, 57. Brokaw underwent effective maintenance therapy to help manage his symptoms of the incurable blood cancer and lead a good quality of life.
Multiple myeloma is a rare type of blood cancer that hinders the body's ability to fight infections. It can cause weakness, dizziness, bone pain, and confusion, among other symptoms. Advancements in multiple myeloma treatments have improved the lives of patients battling the disease.
Brokaw has used the chemotherapy drug Revlimid (lenalidomide) is a maintenance therapy that promises extended survival for patients with multiple myeloma. Scalise has received chemotherapy, although specifics have not been publicly disclosed.
Over the last 20 years, Dr. Paul Richardson, a multiple myeloma specialist at Dana-Farber Cancer Institute, says advancements in treatments have extended the average length of life for patients roughly four times what it was just two decades ago.
Some cancer patients can continue to work during cancer treatment, while others may need to take some time away. Doctors recommend returning to work, if possible, as it helps cancer patients regain a sense of normalcy. Scalise and Brokaw chose to continue working amid treatment.
Legendary journalist Tom Brokaw, 83, who lives with multiple myeloma, paints a positive picture for Louisiana Congressman Steve Scalise, 57, who is also diagnosed with the same incurable blood cancer. Brokaw has undergone remarkable treatment, allowing him to live a fruitful life well beyond the typical survival rate for this kind of cancer. The effective treatment options for multiple myeloma, adjoined with the Congressman's positive attitude, offer a hopeful outlook as Scalise battles the disease.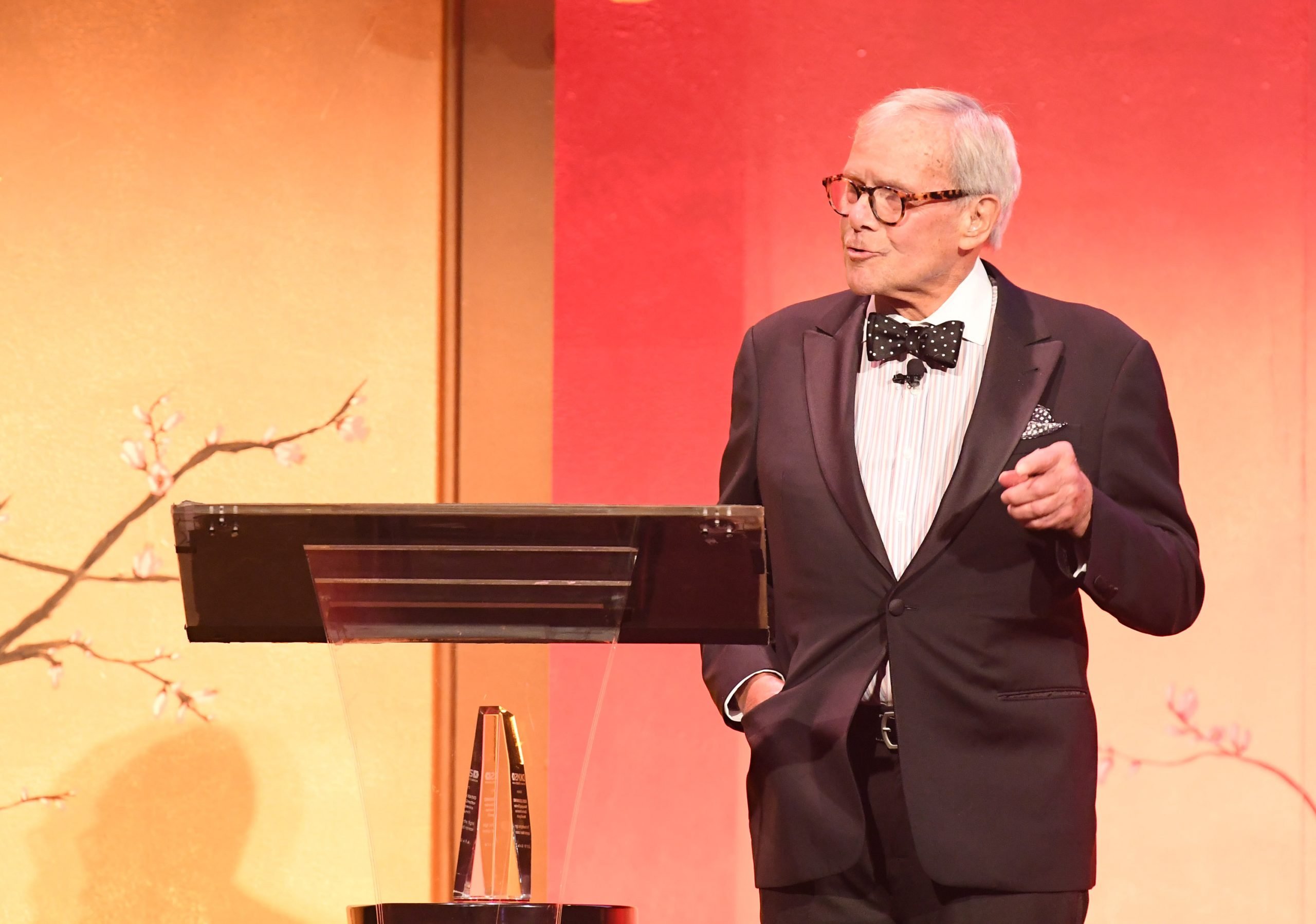 Scalise is a top lawmaker in Washington who survived a shooting in 2017 at a Congressional baseball game and is now fighting multiple myeloma. This type of blood cancer develops when white blood cells called plasma cells in your bone marrow grow out of proportion to healthy cells. The abnormal cells leave less room for healthy blood cells your body needs to fight infection. It can cause symptoms such as weakness, dizziness, bone pain, and confusion, among other symptoms.
Read More
Scalise revealed this past August that he had been diagnosed with multiple myeloma. He's since undergone cancer treatment, which involves some form of chemotherapy. He recently updated supporters on his favorable prognosis. "The good news is that the cancer has dropped dramatically because of the success of the chemotherapy attacking the cancer," he 
said
 during a press briefing WDSU news reports.
I have good news: After a month of aggressive treatment, tests show that the cancer in my body has already dropped dramatically.

Thank you for all your prayers—and thank God they are being answered. pic.twitter.com/neAZz74UJ3

— Steve Scalise (@SteveScalise) September 27, 2023
Amid ongoing treatment, Scalise chose to continue working as a lawmaker. Working during cancer and treatment is encouraged by some experts within the oncology field.
WATCH: Working during cancer.
"We always encourage people to continue to work if they can," Sarah Stapleton, a clinical social worker at Montefiore Medical Center, said.
"I think it creates a sense of normalcy for patients," Stapleton adds.
Not only does working provide a needed source of income, but it also reminds you that you have a life apart from cancer.
Tom Brokaw Also Continued Working Amid Multiple Myeloma
The former "Nightly News" host was diagnosed with multiple myeloma in 2013. However, he continued working as a journalist until finally retiring in 2021 after 55 years of service.
Legendary journalist and anchor @tombrokaw talks about his dad "Red," his new book "Never Give Up: A Prairie Family's Story," and his decade-long battle with incurable blood cancer in an emotional interview with his longtime friend anchor Jane Pauley, THIS SUNDAY. pic.twitter.com/mMi9c4DdHT

— CBS Sunday Morning 🌞 (@CBSSunday) June 23, 2023
"I really had to give up my daily activity with NBC. You know, I had to walk away from them as they were walking away from me. I just wasn't the same person…And so for the first time in my life, I was kind of out there, you know, in a place I had never been in my life," Brokaw said on CBS Sunday Morning.
"I kept thinking bad things wouldn't happen to me. But as I grew older, I began to develop this condition. And what you try to do is control it as much as you can," he said.
After Tom Brokaw received his multiple myeloma diagnosis in 2013, he recalled he took it in stride.
"I didn't go into a meltdown of some kind. I was very cool about it. I was kind of in two parts: I was operating as a journalist human being, and the other part was kind of on the outside looking in saying, 'This is a big deal, you've got to stay cool.'" Brokaw previously explained in a column.
Brokaw noted that he didn't want this diagnosis and its treatment to hold him back from the life he wanted to keep living.
WATCH: Journalist Tom Brokaw shares his multiple myeloma treatment.
Brokaw's Maintenance Therapy
Brokaw's cancer journey led him to a breakthrough treatment that helped him manage his symptoms.
He received Revlimid (generic name lenalidomide), a breakthrough oral medication that has helped treat patients living with multiple myeloma. In combination with other therapies, standard doses of lenalidomide kill off myeloma cells.
Low doses of Revlimid are then used as maintenance therapy to help keep the immune system on alert to target the myeloma in case it reemerges within the body.
"The Revlimid thing for me has been no side effects whatsoever," Brokaw told SurvivorNet.
"I think that I'm doing as well as I am in part because of Revlimid. I've been very fortunate, of course, in not having a reaction to a lot of the very powerful drugs that I am taking … my bomb is Revlimid on a daily basis," Brokaw continued.
The new treatment has shown great promise, giving multiple myeloma patients and their families hope.
"If you look at the most recent meta-analysis of clinical benefit from lenalidomide, you're seeing survival gains of two and 1/2 to three years as a median by virtue of its use. And that's not progression-free survival, that's overall survival," Dr. Paul Richardson, director of clinical research at the Jerome Lipper Multiple Myeloma Center, previously told SurvivorNet.
"What we're realizing is that lenalidomide (Revlimid) is really conferring tremendous clinical benefit by virtue of its continuous use, and it's impacting on survival and progression-free survival in a remarkably substantial fashion," Dr. Richardson added.
RELATED: I Lost Five Inches in Height, But I Beat Multiple Myeloma: Anna Quigley's Story
So far, we only know Congressman Scalise has undergone chemotherapy, although we don't know specific details about it. However, the positive news based on Brokaw's experience is maintenance therapies exist that can help him maintain a good quality of life and keep the disease under control for longer periods of time.
How to Cope If You've Been Diagnosed with Multiple Myeloma?
Multiple myeloma diagnoses can be confirmed after conducting blood tests that look for signs of anemia, a condition marked by few healthy blood cells. Examining your kidneys for abnormal functioning and a bone marrow biopsy can also help doctors with a diagnosis.
WATCH: Multiple Myeloma diagnosis.
Imaging tests, including X-rays, PET scans, and an MRI scan, can also look for bone lesions.
Dr. Ravi Vij, a Medical Oncologist at Washington University, St. Louis, says the blood tests are done because "in multiple myeloma, one of the cardinal manifestations is a low hemoglobin or low red cell count, and this is due to the fact that the bone marrow is not producing blood cells in adequate numbers."
Advanced Treatment Offering Hope
"In multiple myeloma, we've been blessed in the last twenty years with an extraordinary change in the natural history of the disease, by virtue of the introduction of novel agents–which are biologically targeted, biologically rational approaches to treatment–that have really superseded the older approaches of chemotherapeutics," says Dr. Paul Richardson, Director of Clinical Research at the Dana-Farber Cancer Institute.
In addition to the chemotherapy drug Revlimid taken by Brokaw, combination therapies and immunotherapies are also making a difference.
WATCH: Advancements in multiple myeloma treatment give patients added hope.
"We've seen dramatic changes continue, and I think that's what's been so exciting and been such a privilege to be part of the field — because these changes have led to further advances," Dr. Paul Richardson, Director of Clinical Research at the Dana-Farber Cancer Institute tells SurvivorNet.
With current advancements, the average length of life with multiple myeloma has become four times what it was just two decades ago.
"It's been such a wonderful thing to see them deal with their disease, go into remission, and enjoy survivorship of 10, 15, and even 20 years–something which, not so long ago, would have been unheard of," Dr. Richardson said.
Questions for Your Doctor
If you are facing a multiple myeloma diagnosis, you may be interested in the treatment Tom Brokaw has had success with. Here are some questions to help you begin the conversation with your doctor:
What are my treatment options?
Am I a good candidate for Revlimid?
What are the possible side effects of your recommended treatment?
Who will be part of my healthcare team, and what does each member do?
Can you refer me to a social worker or psychologist who can help me cope with my diagnosis?
Learn more about SurvivorNet's rigorous medical review process.
---