25 Years of Support
NBC TODAY weatherman Al Roker, 66, is having surgery for prostate cancer, and his wife of 25 years Deborah Roberts, 60, is supporting him through it.
Prostate cancer is the most common cancer found in men.
Support is a critical part of someone's cancer journey, because it can keep them positive through the process.
NBC TODAY 
weatherman
Al Roker
, 66, starts his
prostate cancer
journey he has the kind of built-in support system that many would envy. He and his wife Deborah Roberts, 60, have been married for 25 years, and they have quite the love story.
Roker revealed on TODAY that he is having surgery next week for prostate cancer, and the beloved weatherman has received overwhelming support from his TODAY family and other TV anchors. A strong support system is crucial while fighting cancer, and luckily for Roker, he and Roberts strong relationship has endured for many years.
Read More
Related: 'NBC Today's' Weatherman Al Roker, 66, Reveals He's Having Surgery to Treat Prostate Cancer; What That Means & What Are the Side-Effects
Roker and Roberts met back in 1990 when Roberts joined NBC as a reporter. Roker was married to his ex-wife Alice Bell at the time, but the couple separated and officially divorced in 1994. Roberts eventually transferred to other offices in Miami and Atlanta, and eventually moved back to New York two years later. Despite just seeing Roker as a friend at first, that didn't stop him from woo-ing her with flowers and gifts. The eventually married in 1995, and expanded their family by welcoming daughter Leila and son Nicholas. Roberts was right by Roker's side when he had gastric bypass surgery in 2002. Achieving 25 years of marriage is certainly no easy feat, and both Roker and Roberts says the secret to their relationship is mutual respect, open conversation, and couples therapy.
"[Couple's therapy] should be required for every couple," Roberts told USA Today in 2016. "We've made some big mistakes [and] we've made some big discoveries."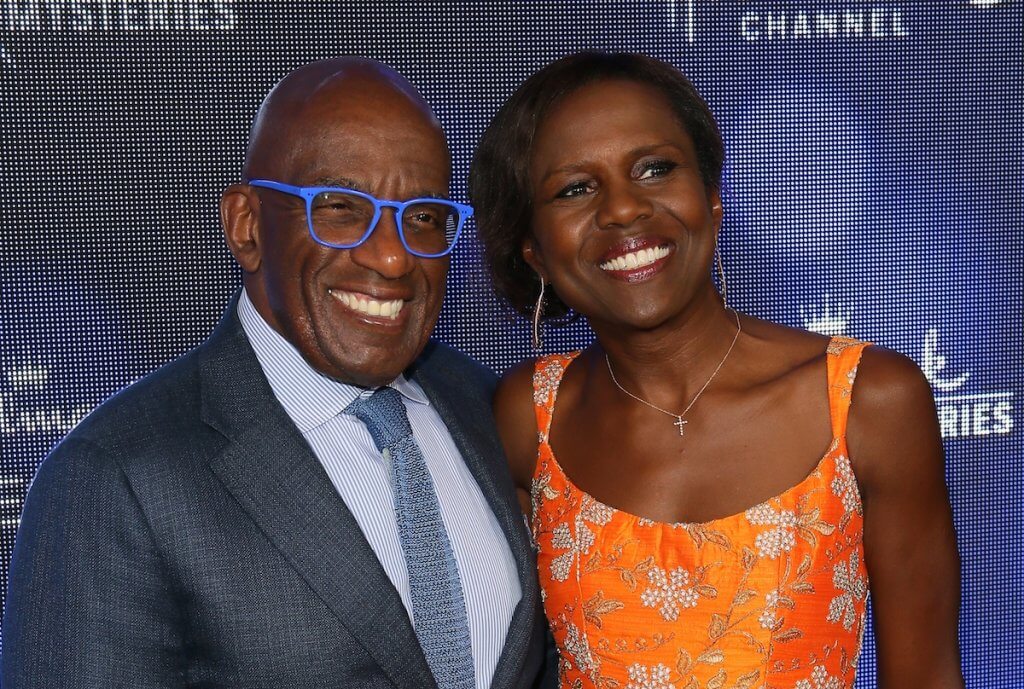 Clearly Roberts is already taking on the loving role as both wife and advocate, because shortly after Roker broke the news she posted a sweet an encouraging message in full support.
"For more than 25 years, this loving, generous and spirited man has been my rock and my respite," Roberts writes. "His gentle touch, quick wit and strong will…cherished by his family. He has taken on fierce storms, teen drama, and a NYC marathon. All with an unbreakable sense of humor and joy. Now he is taking on prostate cancer. I am prayerful and confident that Al will soon be back at it…embracing all that life offers for years to come."
What is Prostate Cancer?
Prostate cancer is the most common cancer in men, and begins in the prostate gland, which is located between the rectum and bladder. There are certain risk-factors associated with the disease, including age, race, family history, and genetics. Treatment options can largely depend on the stage of the cancer, but in cases where prostate cancer is caught early (like Roker's), a treatment path largely depends on what the patient feels comfortable with.
Roker decided to choose surgery, but since side-effects can include temporary sexual dysfunction, it understandably can be a hard decision to make. For men who don't feel comfortable with this option, radiation has shown to have similar results as surgery.
Related: Don't Believe the Hype: Do Your Own Research on Prostate Cancer Treatment
"When you're seeing a patient in terms of the decision surgery versus radiation there's a lot of biases, opinions, our own feelings that go into this," Dr. Stephen Freedland, Director of the Center for Integrated Research in Cancer and Lifestyle at Cedars-Sinai, tells SurvivorNet. "So what I really try and do is try to spell it out to the patient. Here's the side effects of surgery. Here's the side effects of radiation…I want to do the right thing for you that you're comfortable with because you're the one that needs to live with the consequences, the risks of that choice, knowing the benefits are probably similar."
Dr. Stephen Freedland explains the basics of surgery vs. radiation for prostate cancer
Support Makes a Huge Difference
Roker's support system in his TODAY co-workers, friends, and family is an invaluable resource as he takes on prostate cancer. Studies prove that patients who are able to remain positive and uplifted during cancer treatment typically see more successful outcomes. That's why support system plays a very important role.
A support system can do more than just running errands or handling everyday tasks; they can also provide the emotional support people facing cancer desperately need. For non-Hodgkin's lymphoma survivor Ramy Gafni, his family was there every step of the way while he went through treatment. His mother is actually a cancer survivor herself, and Ramy says having that first-hand experience and advice was invaluable.
Related: Getting the Emotional Support You Need: "I Feel Very Lucky That I Was Diagnosed In Portland"
"She said, it's so hard to see you go through it," Ramy tells SurvivorNet. "I wish I could take it from you and like go through it for you. My mom has had cancer like three times, and she's still with us, happily. She had Hodgkin's disease when I was nine years old. And here I was at 31 with non-Hodgkin's. So she was my role model. I was like, well, she got rid of it, got on with her life. And I'm going to do the same."
Non-Hodgkin Lymphoma survivor Ramy Gafni says family support makes a huge difference during cancer treatment
Unfortunately, not everyone facing cancer is able to enjoy a support system. However, with his wife and family by his side, Roker will have everyone cheering him on during surgery.
Learn more about SurvivorNet's rigorous medical review process.