"E! News" host Giuliana Rancic was 36 when she was diagnosed with breast cancer, and after undergoing a double mastectomy, the medication she needed to stay healthy made her unable to conceive for the next five years.
In a candid interview with SurvivorNet, the much-loved TV host, now 45, explained that since she was already experiencing fertility issues before her diagnosis, having to put pregnancy on hold for five more years at first made the future look bleak. But she and her husband, Bill Rancic, came up with a plan.
Read More
Rancic's advice for other women going through a similar situation? Do the same. Speak up, and be candid with your doctor about your wants, needs and plans
before
undergoing treatment.
RELATED: Giuliana Rancic's Breast Cancer Was Found During Fertility Treatment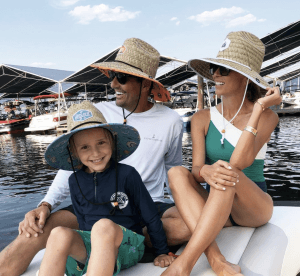 "First and foremost, it's talking to your doctor and letting them know, 'This was my plan, we were planning on having a child or I want to have a child down the road,'" she said. "Getting that out there early on so you can work that into your treatment plan."
Rancic told SurvivorNet that she and Bill, before she was diagnosed, had gone through the first step of in-vitro fertilization and had embryos. The best option then was for them to consider using a surrogate. The Rancics are now parents to a beautiful 7-year-old boy named Duke, and as the TV host announced earlier this year, planning to expand their family in the near future.
However, as Rancic also mentioned, using a surrogate is not the best route for every woman — and there are several other fertility preservation options to consider.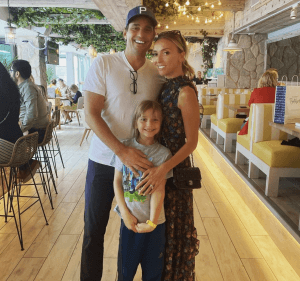 "It's very important to ask any question that's on your mind," she said. "If it matters to you, that's all that matters. When you're there in a doctor's office, that is your opportunity to ask the questions that you want the answers to … if one of them is about your fertility journey, ask that question."
RELATED: Can I Have a Baby After Breast Cancer Treatment?
Rancic pointed out that even if your oncologist does not have the specific answers you are looking for regarding fertility, they can likely refer you to a professional who specializes in that field. Some women may be able to consider options like freezing eggs or embryos for later use.
With most fertility preservation options, time is of the essence. The sooner your doctor knows fertility is a concern, the better.
"There are a lot of options, but you definitely want to put that out there early on, so you can get the right treatment for you," she said.
Learn more about SurvivorNet's rigorous medical review process.