Each and every stage of a cancer journey comes with its own unique set of challenges. After "E! News" host and entrepreneur Giuliana Rancic was diagnosed with breast cancer when she was just 36 years old, she and her husband, Bill, set out to address some of those challenges — and ended up getting involved with an initiative that's all about improving the journey, the C3 Prize.
"When Giuliana finished treatment, we made a vow to each other that we were going to try to make the journey for those who follow in her footsteps better," Bill said during an intimate interview the couple had with SurvivorNet.
Read More
The prize, from Astellas Oncology
, funds innovative ideas in cancer beyond medicine. Anyone can submit an idea, and four are chosen each year to win grant money to help turn their ideas into a reality.
RELATED: Patrick Dempsey Explains The Motivation Behind The Dempsey Center's Unique Approach to Cancer Care
"You don't have to have a degree, you don't have to have a specialty," Giuliana said. The idea is to provide more comprehensive care to those going through cancer — from making cancer education more accessible to providing child care for mothers undergoing cancer treatment.
"This great organization called the Nanny Angel Network won the C3 Prize [in 2019]," Giuliana said. "They provide nanny service to women who are going through cancer to just take that little bit of stress off of them, to know that their kids are being looked after."
She added that the network was greatly needed because of a very real gap in the availability of this type of service. Many women going through cancer treatment, she said, whether it be a surgery or a weekly chemo appointment, do not have access to regular child care.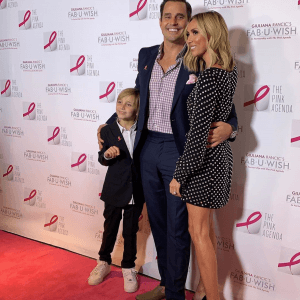 "The one thing me and my fellow judges loved about the Nanny Angel Network was the impact it was going to have on the community right away," Bill said.
Bill sits on the panel of five judges. He explained that thinking about the type of needs his wife had as they went through their own journey helps him to decide who the winners are.
"Having gone through the journey … it certainly opened up my eyes to a lot of the challenges and a lot of the issues that you face outside the medicine side of cancer treatment," he said. "I definitely look through that lens when I was a judge at the C3 Prize."
Learn more about SurvivorNet's rigorous medical review process.