"Breast cancer is not a one-size-fits-all disease," "E! News" host Giuliana Rancic told SurvivorNet during a wide-ranging interview about her experience with the disease.
Rancic was diagnosed when she was just 36 years old. Now 45, she has some advice for others going through the cancer journey — and much of it involves advocating for your own health, and seeking out the best care that is available to you.
Read More
RELATED: Deciding the Right Course of Breast Cancer Treatment
"It's so important to be proactive about your health and to take your health into your own hands," she said. "I know sometimes it's intimidating … you feel like your doctor is really busy, they have so many appointments to go to, but you have all these questions. Go in with the questions prepared or in your phone, so you can easily access them and ask those questions that are important to you."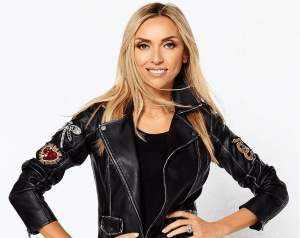 For Rancic, those questions involved asking about fertility preservation, since she and husband, Bill, were trying to conceive before she was diagnosed with cancer — and were still hoping to have a child after getting through the cancer journey. Because their fertility options were discussed upfront, the couple was able to have their son Duke, now 7, after Rancic finished treatment, via surrogate.
RELATED: Cancer Research Legend Urges Patients to Get Multiple Opinions
She also recommends getting a second opinion — which many of the medical experts SurvivorNet regularly consults also urge patients to do.
"If you can go for multiple opinions, absolutely [do]," Rancic said. "I think what happens [is], you hear the first thing, 'This is what you have, this is the treatment you're going to get.' But go to a second opinion, and as many opinions as you can get, because there are different options."
Advice for Caregivers
Caregivers — those caring for a loved one going through cancer — can also have a really tough time dealing with the cancer journey. Many people don't know how to act, or what to offer when someone they love is facing such a serious health issue. Rancic said one thing caregivers can do is make sure their loved one doesn't feel like a burden. Let them know that you're there to help and you want to help, if you're needed.
"I've met a lot of women who have gone through breast cancer, and the last thing they want to do is inconvenience their families," she said. "That's how you feel. I remember feeling that way. … I think what's important for the caregivers to know is, she's probably thinking that or he's probably thinking that."
Learn more about SurvivorNet's rigorous medical review process.