Remembering Audrey
Audrey Hepburn was born May 4, 1929, and passed away at 63 in 1993 after a battle with a rare cancer of the appendix called pseudomyxoma peritonei.
Hepburn treated her disease with surgery in November 1992.
Dealing with a cancer diagnosis can be accompanied by grief and depression; treating your mental health along with your physical health is important for cancer care outcomes.
There are few actresses more iconic than the late, great Audrey Hepburn. The Belgian-born beauty personified Hollywood royalty, with her air of grace, class and style. Movies lost a bit of luster when she died in 1993 from a rare cancer of the appendix.
Related: Remembering 'Star Wars" Original Obi-Wan Kenobi, Sir Alec Guinness, Who Died from Liver Cancer at 86
Read More
Hepburn, born May 4, 1929 in Ixelles, Belgium, went on to star in classics like
Breakfast at Tiffany's, Sabrina
and 
Roman Holiday,
for which she won a best actress Oscar. She left an indelible mark on the world of film, and the world at large, with her humanitarian efforts for UNICEF. The Academy of Motion Picture Arts and Sciences gave Hepburn its Jean Hersholt Humanitarian Award posthumously.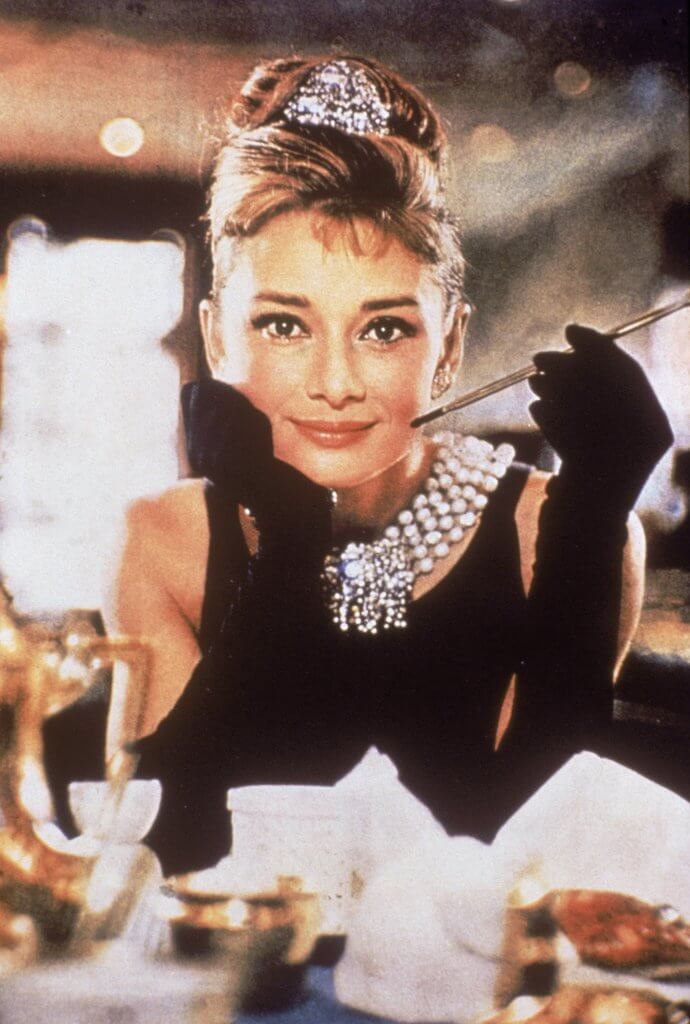 Audrey's Cancer Battle
Hepburn was diagnosed with cancer of the appendix in 1992, and underwent surgery to treat her disease at Cedars-Sinai Medical Center in Los Angeles. She passed on January 20, 1993, near her home in Lausanne, Switzerland. Hepburn was 63 years old when she died.
Related: Colon Cancer Screening is Extremely Important; Guidelines Now Say to Start at Age 45 if There Is No Family History
Hepburn had a rare appendiceal cancer called pseudomyxoma peritonei (PMP). PMP is in the same family of cancers as colon cancer. This type of cancer begins as a small polyp in the appendix, and can then spread to other areas of the body. A risk factor for many cancers, including colon cancers, is smoking; Hepburn was a life-long smoker.
Looking for Polyps During Colonoscopy
Coping with a Cancer Diagnosis
After a diagnosis of cancer, many people experience a great deal of grief, anxiety, and even depression. It's important to deal with your emotional and mental health, along with your physical health during this time.
Related: Dealing With Grief After a Cancer Diagnosis
Dr. Scott Irwin says in an earlier interview that treating mental health can directly impact one's physical health in a positive way. "Depression is a really interesting topic, because a lot of people assume that, oh, they have cancer. They must be depressed. That's actually not true," he says.
"85% of patients do not get what would be considered a clinical depression. 15% do. For prescribing medications for depression in the context of cancer, I often try to choose medications with the lowest side effect profile. If patients are getting hormonal therapy, there's particular antidepressants that we can't use, because they may lower the effectiveness of that hormonal therapy," says Dr. Irwin. "And so we choose antidepressants that don't impact the cancer care."
"Depression and stress make it harder to treat cancer, make it harder to tolerate the treatments," he says. "Actually, there's data that if you have extra stress or depression that you may not recover or you have a higher risk of recurrence, so that in treating the depression, we're actually impacting the cancer care outcomes."
Treating Depression After a Cancer Diagnosis
Learn more about SurvivorNet's rigorous medical review process.