Understanding Ovarian Cancer
A young woman was recently dealt the devastating blow that she has stage 4 ovarian cancer after her doctor repeatedly dismissed her symptoms.
Ovarian cancer has often been called the "cancer that whispers" since women often don't experience symptoms until the disease has reached its late stages, like in 27-year-old Sophie Pugh's case.
Genetic testing for ovarian cancer can lead to life-saving actions and screening tests for early detection.
A young woman was recently dealt the devastating blow that she has stage 4
ovarian cancer
after her doctor repeatedly dismissed her symptoms.
Sophie Pugh, 27, who's an avid weightlifter and gym-goer, first began to experience "crippling" period pain, a sore lower back and sore upper leg. Then, she began to experience severe abdominal pain and bloating followed by difficulty going to the bathroom. Each of these symptoms — symptoms of ovarian cancer — were dismissed by her doctor, but Sophie said "all the signs" of her ovarian cancer were there.
Read More
"They (period pains) were so bad that I would drop to the ground — and super heavy,"
Sophie told the Daily Mail
. "I went to get them checked twice and was told I had polycystic ovaries."
She began to experience more symptoms, like the back and upper leg pain, which her doctor dismissed as not stretching after the gym properly, "which I knew I was because I stretch for 20 minutes before and after each session," she said. "We now know it was a symptom of the cancer."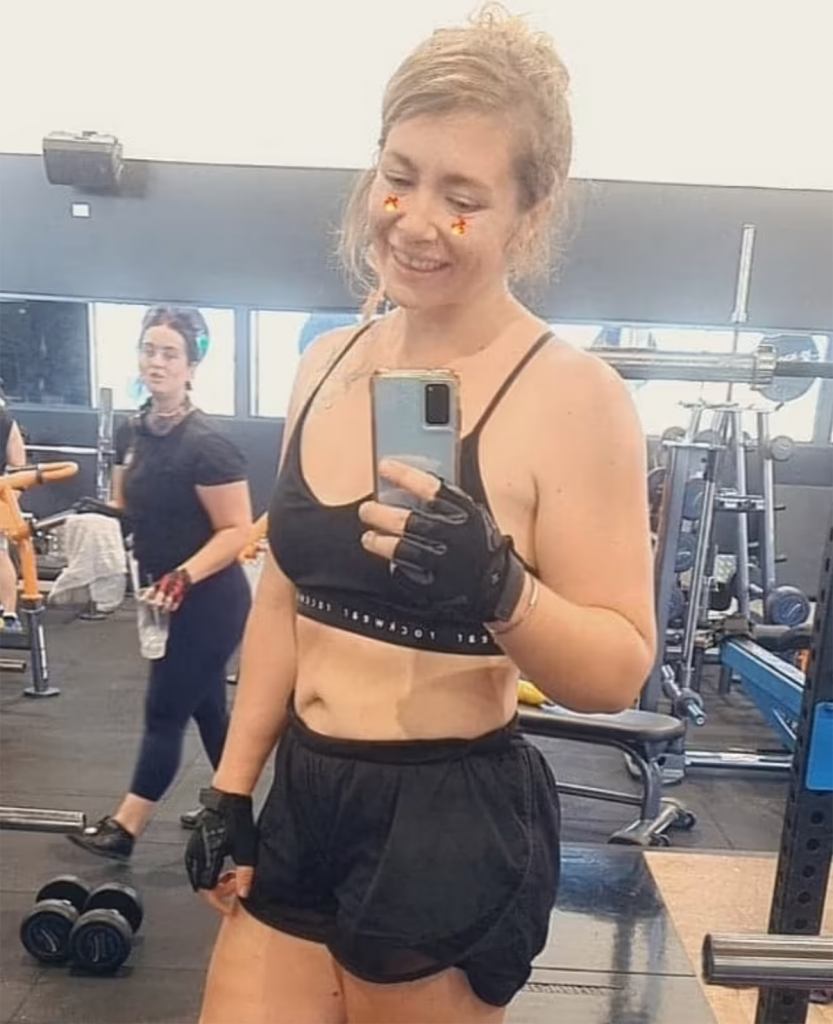 "The second time (I went to the doctor) when they found the growth instead of scarring, I was told they didn't act on them until they were over four centimeters," she added. "They didn't think it was important."
However, one night while laying in bed, her cat jumped on her stomach and "I just cried in pain and my partner told me I had to go to the doctor," Sophie said.
She was rushed from her general practitioner's office to the nearby emergency room with "suspected appendicitis," which is now known to not be the case.
Eight months after the onset of her symptoms, and repeatedly being dismissed, Sophie was diagnosed with stage 4 ovarian cancer. Shortly after her diagnosis, she had surgery to remove the cancer, but learned it had grown "rapidly" from the time she was diagnosed to when doctors cut it out — 10 centimeters to 15 centimeters. It had also spread to her lungs.
She's now faced with the very real possibility that she may never be a mother — something she's always wanted.
"I have always dreamed of becoming a mom — since I was like 14 — but wanted to do it right, wanted to have a career and my own house, which I have now," Sophie said. "I just hope that my chances for that life aren't ruined."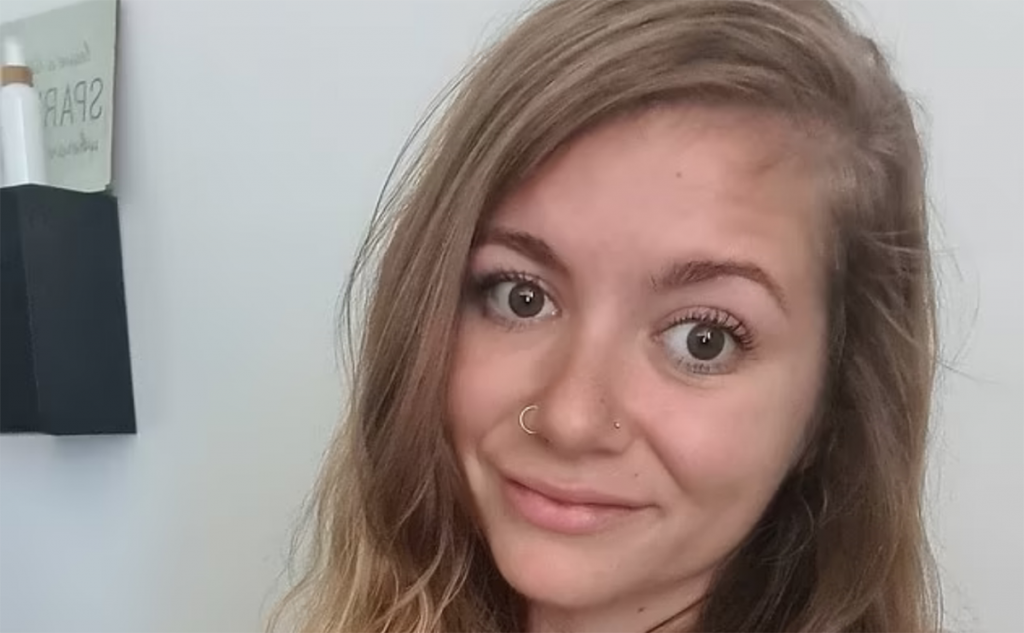 Luckily for Sophie, her doctors said her cancer responded well to chemotherapy. Starting next week, she's starting the first of five rounds of chemotherapy. It'll take six months to hopefully kill the cancer.
"Some doctors question whether it will work, but if I don't try and then I can't have kids later, I will kick myself," she added.
Friends of Sophie have started a GoFundMe to help cover the cost of her treatment.
Understanding Ovarian Cancer
Ovarian cancer has often been called the "cancer that whispers" since women often don't experience symptoms until the disease has reached its late stages, like in Sophie's case.
The term ovarian cancer refers to a number of different tumors that grow in the ovary. The ovaries produce the sex hormone, estrogen, as well as eggs. Every woman has two ovaries, one on either side of her uterus. The fallopian tube picks up the egg from the ovary and carries it to the uterus for fertilization.
Many ovarian cancers actually begin in the fallopian tubes. A few cancerous cells first grow on the fallopian tubes and then, as the fallopian tubes brush over the ovary, these cells stick to the ovaries and eventually grow to form a tumor.
Dr. Monica Vetter, a gynecological oncologist at Baptist Health Medical Group in Lexington, Ky., previously told SurvivorNet that most ovarian cancer cases are caught in stage 3 or stage 4, like Sophie, as it's a difficult cancer for which to screen. And about 70% to 80% of those women are going to have their cancer come back within the first five years.
Genetic Testing Can Offer Valuable Information About Ovarian Cancer Risk
However, despite these daunting statistics, genetic testing for ovarian cancer can lead to life-saving actions and screening tests for early detection. And when it comes to ovarian cancer, which is curable in more than 90% of cases when diagnosed early enough, genetic testing can be a valuable option. (In Sophie's case, she told the Daily Mail that she had no history of cancer in her family.)
How Cancer Treatment Can Affect Fertility
A common treatment for ovarian cancer is chemotherapy, and some types of chemotherapy can destroy eggs in a woman's ovaries. This can make it impossible or difficult to get pregnant later on. Whether or not chemotherapy makes you infertile depends on the type of drug and the woman's age, since egg supply decreases with age.
"The risk is greater the older you are," Dr. Jaime Knopman, a board-certified reproductive endocrinologist with years of experience treating couples and individuals experiencing infertility, previously told SurvivorNet.
"If you're 39 and you get chemo that's toxic to the ovaries, it's most likely to make you menopausal," she added. "But, if you're 29, your ovaries may recover because they have a higher baseline supply." (In Sophie's case, her ovaries may recover since she's only 27, but it's not guaranteed.)
Radiation to the pelvis can destroy eggs; it can damage the uterus, too. Surgery on a woman's ovaries or uterus can hurt fertility, as well.
Freezing Eggs or Embryos: What Should I Do?
If you are having a treatment that includes infertility as a possible side effect, your doctor will not be able to tell you for sure whether you will have this side effect. That's why you should discuss your options for fertility preservation before starting treatment.
Research shows that women who have fertility preservation prior to breast cancer treatment, in particular, are more than twice as likely to give birth after treatment than those who do not take fertility-preserving measures, such as freezing eggs or embryos.
When freezing eggs or embryos isn't an option, doctors may try these less common approaches:
Ovarian tissue freezing, an experimental approach for girls who have not yet reached puberty and do not have mature eggs, or for women who must begin treatment right away and do not have time to harvest eggs.
Ovarian suppression to prevent the eggs from maturing so that they cannot be damaged during treatment.
Ovarian transposition, for women getting radiation to the pelvis, to move the ovaries out of the line of treatment.
Contributing: Chris Spargo
Learn more about SurvivorNet's rigorous medical review process.