From One Fighter to Another
Actor Barry Watson will appear in Lifetime's reboot of the classic show Highway to Heaven. Watson battled Hodgkin lymphoma in 2002, and has been in remission since his chemotherapy treatment that year.
One of the things that attracted Watson to the role was the legacy of another cancer fighter: Michael Landon. Landon was the star of the original series, and Watson has looked up to the legendary actor since his childhood.
Landon was diagnosed with pancreatic cancer in 1991, and he passed away from the disease that year. The symptoms of pancreatic cancer may not present until the disease is well developed. Additionally, the symptoms aren't unique to pancreatic cancer, so the condition is often only diagnosed in its late and less-treatable stages.
Cancer survivor and actor Barry Watson is set to follow in the footsteps of another beloved cancer warrior—
Michael Landon
. Watson will co-star in Lifetime's reboot of Landon's classic series,
Highway to Heaven
.
Watson launched to stardom with his role in Aaron Spelling's 7th Heaven, which began in 1996. As his contract with the show was drawing to a close in 2002 and he was contemplating his next career move, Watson's health forced its way to center stage. The actor was diagnosed with cancer.
Read More
He noticed his first sign that something wasn't right while he was in New York City promoting his movie
Sorority Boys
.
"I just remember being so tired," he said in an interview with Coping Magazine. "I was kind of certain that something was going on with my body." Months later, Watson discovered a lump on his neck. When he went to the hospital, he learned that he had stage II B Hodgkin lymphoma.
When you are diagnosed with a serious disease like Hodgkin lymphoma, having the support of loved ones can be crucial to your mental and emotional well-being.
Watson's treatment involved chemotherapy sessions every two weeks for six months. He was determined to fight his cancer with everything he had. "I was ready to do whatever I needed to do to get the cancer out of my body," he said. And his determination paid off. Watson completed his treatment in October 2002, and he has been in remission ever since—almost two decades cancer-free.
With so much time past, Watson's cancer battle feels paradoxically both distant and central to who he is. "It's still such a big part of my life," he told the Associated Press, "Because I still think about it, but also time has passed where it's almost like, 'Did that really happen? Did I really go through all that?' And now having this whole other life with my wife and my kids that they weren't even a part of that time, it feels like a lifetime ago."
Watson was inspired to join the cast of Lifetime's Highway to Heaven because of his admiration for fellow cancer fighter Michael Landon. Highway to Heaven and Little House on the Prairie were staples of Watson's experience growing up. "Michael Landon was such a huge, huge part of my childhood," he said. "I was just really honored to be a part of (Highway to Heaven) and nervous as well."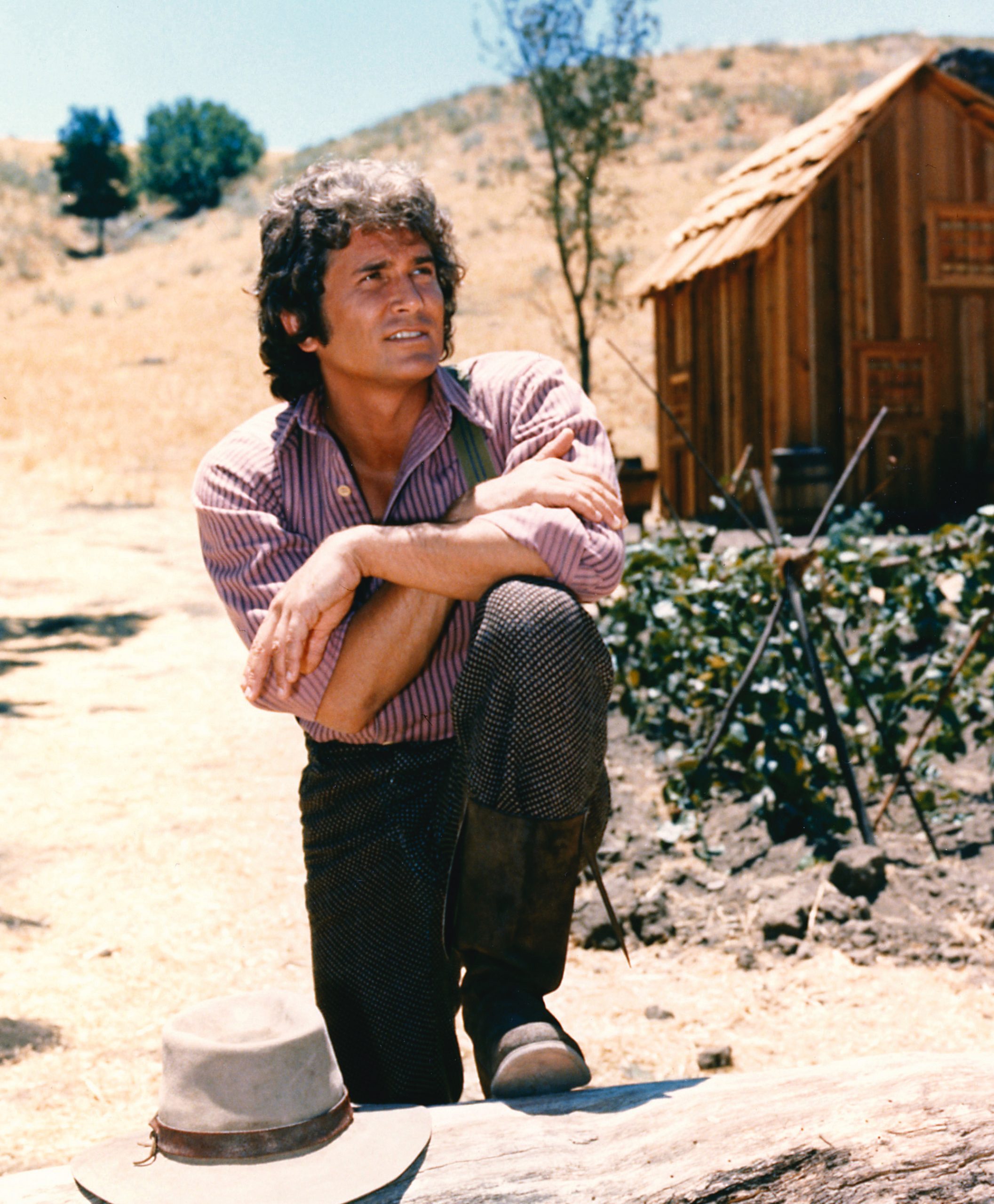 Michael Landon's Cancer Diagnosis
Landon's pancreatic cancer had spread to his liver and was inoperable at the time of diagnosis. Landon received chemotherapy treatment, but the prognosis was grim.
Nevertheless, the handsome TV star handled the diagnosis with humor and grace. "I think you have to have a sense of humor about everything," he said at a 1991 press conference to announced his illness. "I don't find this particularly funny, but if you're going to try to go on, you're going to try to beat something, you're not going to do it standing in the corner."
It's often difficult to diagnose pancreatic cancer early. By the time patients visit a doctor with symptoms, the disease is often too advanced to treat. Since the pancreas is in the abdomen, it's hard to discern issues specifically within the pancreas. Only about 20% of individuals with pancreatic cancer will actually qualify for surgery.
There isn't currently a screening process in place for pancreatic cancer, despite it being a deadly disease – but there are good reasons for that.
Pancreatic Cancer Detection
When it comes to the detection of this disease, the earlier it is found, the better. Earlier detection may mean that there are wider options for treatment.
Dr. Anirban Maitra, the co-leader of the Pancreatic Cancer Moon Shot at the MD Anderson Cancer Center, says in an earlier interview, "So the pancreas is an organ in your belly. And this is where pancreatic cancer arises. Because the pancreas is inside the abdomen, it often doesn't have symptoms that would tell you that something is wrong with your pancreas. By the time individuals walk into the clinic with symptoms like jaundice, weight loss, back pain, or diabetes, it's often very late in the stage of the disease."
Dr. Maitra says this is an aggressive disease. "Each year in the United States, about 53,000 patients get pancreatic cancer. And unfortunately, most will die from this disease within a few months to a year or so from the diagnosis. And the reason for that is that most individuals, about 80%, will actually present with what we called advanced disease, which means that the cancer has either spread beyond the pancreas or into other organs like the liver, and so you cannot take it out with surgeries."
Learn more about SurvivorNet's rigorous medical review process.
---