How to Best Protect Yourself Against Melanoma Skin Cancer
Actress Gwyneth Paltrow, 50, draws concern and attention from fans after sharing new photos of herself that reveals discolored skin. Alarmed fans raised skin cancer concerns noting she may not be using enough sunscreen.
Paltrow's sunscreen application has faced scrutiny before after she stated she only focuses on her nose and areas "the sun really hits."
Melanoma starts in the same cells that give your skin, hair, and eyes their color. In melanoma, the cells change in a way that makes them able to spread to other organs.
Melanoma is mostly found on sun-exposed areas of skin, like your face, neck, arms, and legs. However, melanoma can form on parts of your body that receive very little sun or ultraviolet (UV) exposure.
SurvivorNet experts encourage people to regularly check their bodies for unusual spots and moles. It's recommended to use the acronym ABCDE which helps you evaluate moles by focusing on their shape, size, and color to determine if melanoma skin cancer is likely.
There is concern for actress and health guru Gwyneth Paltrow, 50, as new photos surface showing Paltrow and her husband spending time in the sun. However, her skin appears reddish and fans are worried that she's experienced sun damage.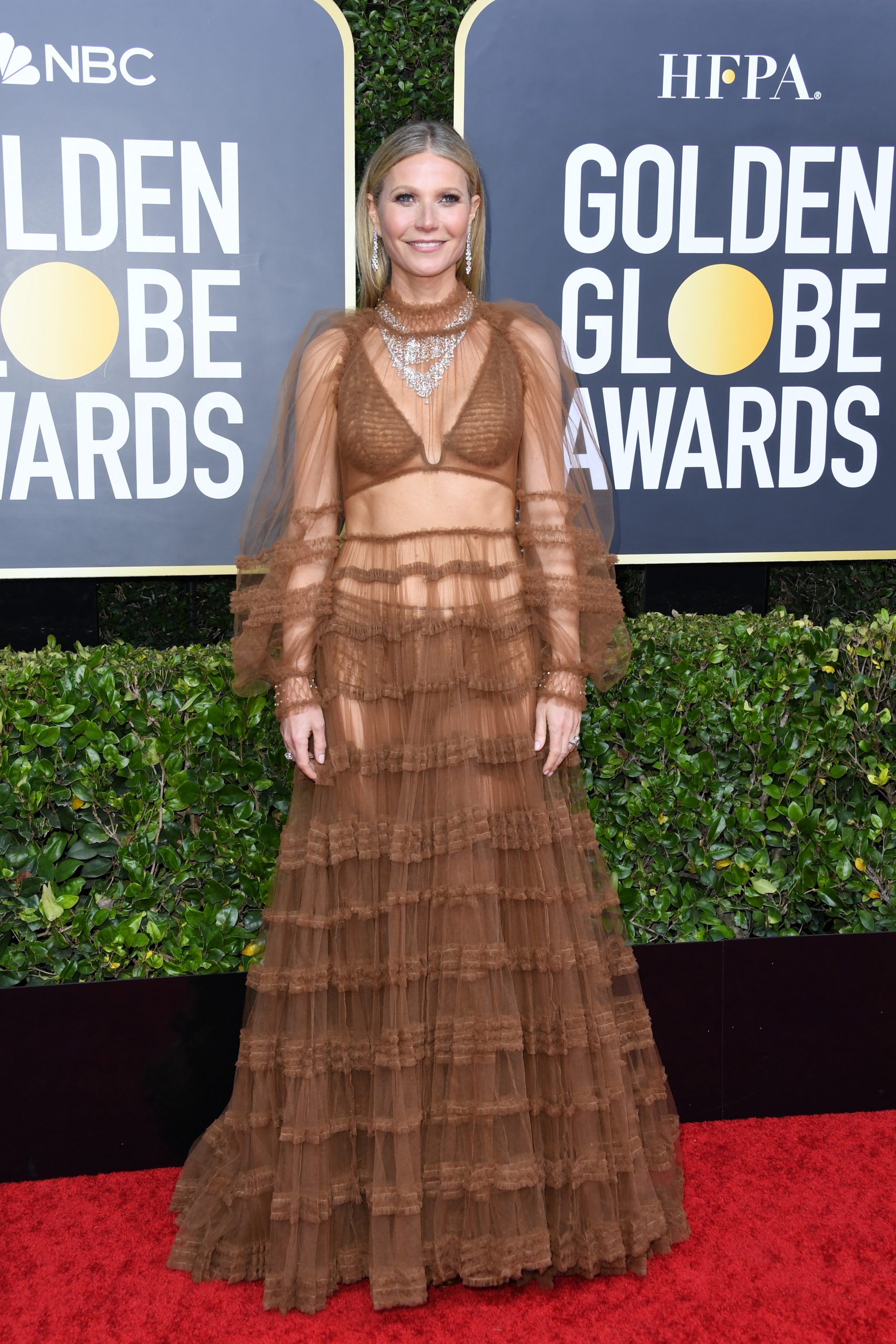 News outlets and fans love to obsess over Paltrow; both for her aspirational lifestyle brand and some of the luxe nature of her products. She has also, perhaps unfairly, long drawn attention for some of her products and practices in the wellness arena. This time, Paltrow drew attention from fans after sharing an inspirational message to women in leadership positions on Instagram.
Read More
"Many women who lead have been told implicitly we need to approximate the masculine/"go" model of work to be successful/respected. I do not believe this," Paltrow
said
on Instagram.
View this post on Instagram
However, some of her followers took more from the post than an inspirational message.
"Gwen you are sunburned," one woman wrote.
"She needs to be checked for skin cancer among many other things," Instagram user Frances Shanlon wrote.
Paltrow is an award-winning actress who rose to fame in the 1990s. She's perhaps best known for her roles in "Shakespeare in Love," "Sliding Doors," and "Iron Man 3." She's also developed a reputation for being in pristine health.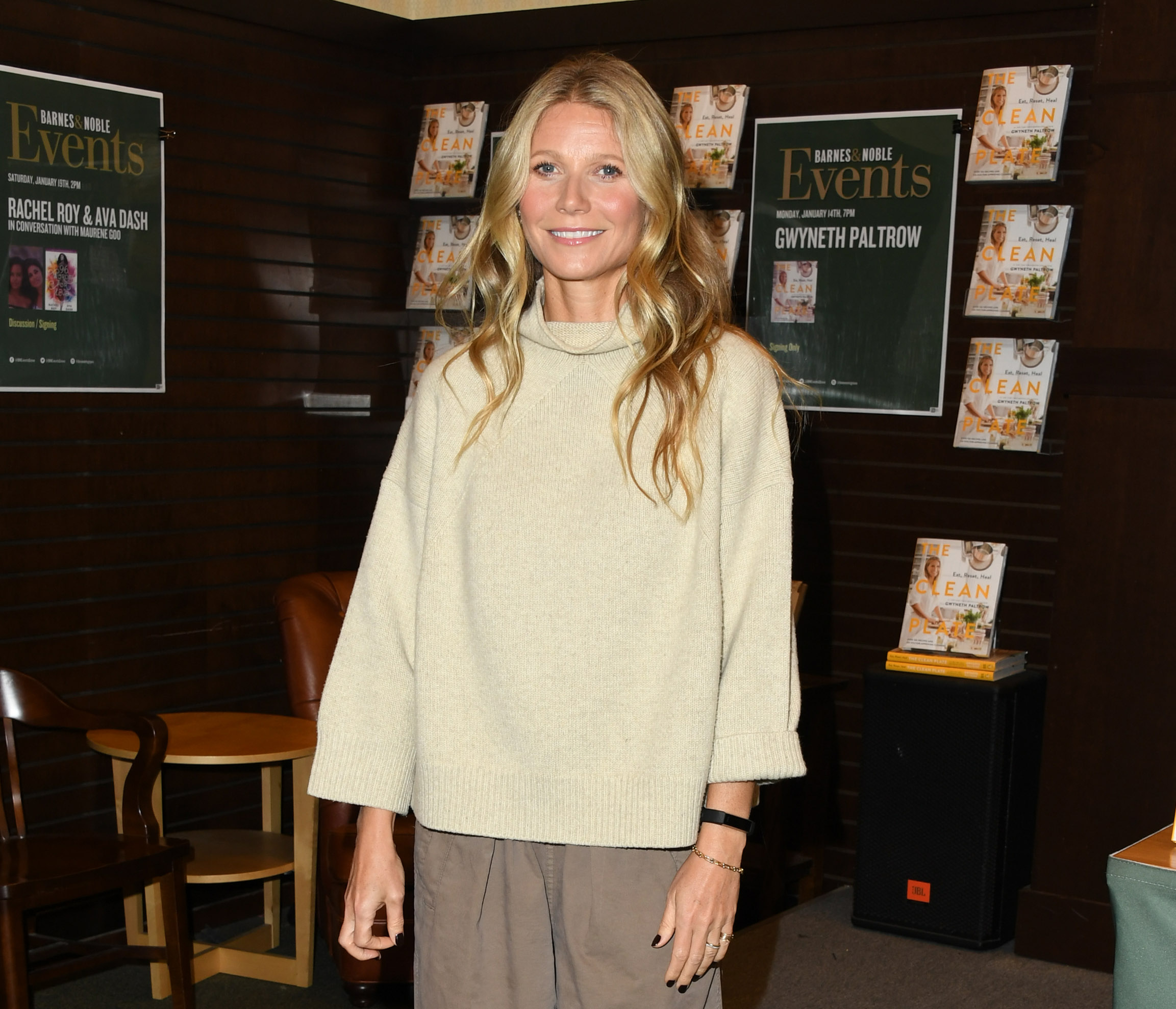 She founded the health and wellness company "Goop" in 2008. Paltrow often shares healthy lifestyle advice on the company's podcasts and social media.
This is not the first time Paltrow's skin has drawn criticism. In 2021, she admitted on social media, "I'm not a sort of head-to-toe slatherer of sunscreen," instead she said she focuses on applying the protective lotion to her nose and "areas the sun really hits."
With this in mind, her cavalier application of sunscreen amid skin cancer concerns fueled the latest uproar.
"Goop sunscreen doesn't work…noted," Instagram user Adie Myers wrote noting Paltrow's reddish skin.
View this post on Instagram
"Listen, I am the same age as Paltrow…our parents did not sunscreen us…this damage started happening when she was a kid. No amount of sunscreen as an adult will take that pre-existing damage away," an Instagram user who goes by the name of Stephanie said in a comment.
While Paltrow does not explicitly address skin cancer concerns on social media, she previously told Cosmopolitan magazine she battled severe vitamin D deficiency. During the 2013 interview, she said, "We're human beings and the sun is the sun how can it be bad for you? I don't think anything that is natural can be bad for you," Paltrow reportedly said.
Paltrow's social media posts are causing online users to think more closely about melanoma risks. Melanoma is a type of skin cancer that starts in the same cells that give your skin, hair, and eyes their color. The cells change in a way that makes them able to spread to other organs. When an unusual spot on your skin such as a mole develops it demands attention.
Understanding Melanoma
If you notice changes to a mole you've had for a while or a new growth on your skin, it could be signs of melanoma, according to SurvivorNet's experts.
Melanoma is mostly found on sun-exposed areas of skin, like your face, neck, arms, and legs. However, melanoma can form on parts of your body that receive very little sun or ultraviolet (UV) exposure. These areas may include:
The palms of your hands or soles of your feet
On your eyes or mouth
Under your nails
Dermatologist Dr. Dendy Engelman previously told SurvivorNet, "It's a common misconception that people think they only have to protect their skin when they're in the bright, warm sunshine. But the reality is, we can get sun damage at any time throughout the year…even in the cold, wintry months."
SurvivorNet experts recommend you do regular skin exams to look for any unusual spots or moles on your body. This can be an important first step to preventing skin cancer from advancing.
WATCH: Understanding the ABCDEs during skin exams.
When you check your skin, use the acronym ABCDE as your guide:
Asymmetrical moles: If you drew a line straight down the center of the mole, would the sides match?
Borders: Is the mole irregular or jagged?
Colors: Are there multiple distinct colors in the mole?
Diameter: Is the mole larger than 6 millimeters (mm), about the size of a pencil head eraser?
Evolution: Has the mole's color, shape, or size changed over time?
If you answered "yes" to any of these questions, our experts say it's time to see your dermatologist for a skin check.
Other possible signs of melanoma may include:
A sore that doesn't heal
Color that spreads from the border of a spot to the skin around it
Redness or swelling that goes beyond the area of a mole
Itchiness, tenderness, or pain
A change in the way the surface of a mole looks
Scaliness, oozing, or blood
Sunscreen Reduces Your Skin Cancer Risks
Dr. Cecilia Larocca, a dermatologist at Dana-Farber Cancer Institute, recommends you use no less than SPF 30 and reapply it every two hours.
"The other important thing to look for when it comes to sunscreen is whether or not it's broad spectrum. So broad spectrum means it covers both UVB and UVA rays," Dr. Larocca tells SurvivorNet.
WATCH: Choosing the Right Sunscreen
"If it's not listed on the sunscreen bottle, chances are it doesn't provide that. When I go out in the sun, I make sure that I wear a hat, I wear sunglasses that are polarized, and I use sunscreen regularly," Dr. Larocca continued.
Dr. Larocca says people usually only get about 50% of the SPF on the label. So, if you're using SPF 60, you're really getting closer to 30 SPF of protection. To make sure you're getting the right protection, she also recommends using sunscreen every two hours.
Questions for Your Doctor
If you have been diagnosed with melanoma, here are some questions you may consider asking your doctor to help understand your situation:
Has my melanoma spread to other parts of the body or is it localized?
What are my treatment options?
Will there be side effects associated with my treatment?
What types of financial and emotional support will be available to me as I begin my cancer journey?
How long do you expect my treatments to last?
Will I be able to work and continue my daily activities during treatment?
Learn more about SurvivorNet's rigorous medical review process.
---