Reaching Milestones After Cancer
"Black Sabbath" guitarist Tony Iommi, 75, joins his award-winning rock band in marking the 40th anniversary of their debut album "Born Again." Milestones tend to have added value for cancer survivors like Iommi who battled non-Hodgkin lymphoma.
Lymphoma is a cancer of the immune system that affects infection-fighting cells called lymphocytes. Non-Hodgkin lymphoma is more common than Hodgkin lymphoma, and it typically starts later in life. Common symptoms of this disease include fever, night sweats, weight loss, and fatigue.
Treatment for non-Hodgkin often includes chemotherapy, radiation, immunotherapy, and targeted therapy.
SurvivorNet experts say using a chemotherapy combination called R-CHOP is an effective treatment for aggressive non-Hodgkin lymphoma. It stands for Rituximab (Rituxan) a monoclonal antibody, Cyclophosphamide (a type of chemotherapy drug), Doxorubicin hydrochloride (hydroxydaunomycin – a type of chemotherapy drug), Vincristine sulfate (Oncovin – a type of chemotherapy drug), Prednisone (a steroid).
Black Sabbath guitarist Tony Iommi, 75, and his fellow bandmembers are celebrating a career milestone as their debut album "Born Again" turned 40 years old this week. For Iommi, the accomplishment could have added meaning because as a cancer survivor, he's learned not to take life's gifts for granted. He once told his oncologist, "Every day is a winner."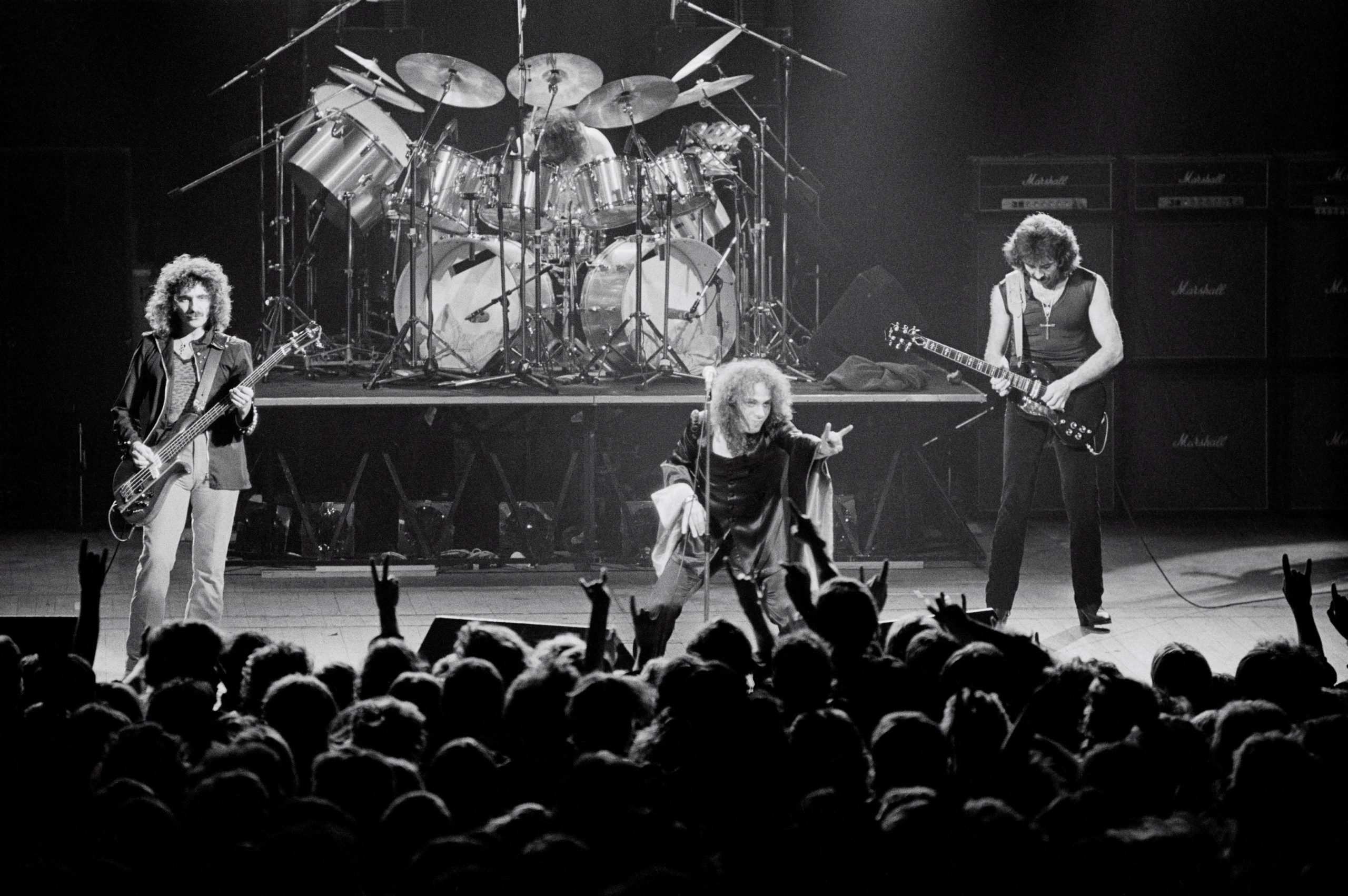 Black Sabbath is among a long list of legendary rock bands that dominated the 1980s music scene. The group once had rock stars like Ozzy Osbourne and Ronnie James Dio in their grasp. However, the final group members ended up being Ian Gillan, Geezer Butler, and Bill Ward who joined Iommi. The group's "Born Again" album was released on September 12, 1983, to mixed reviews that grew increasingly positive over time.
Read More
"They've made a great record, despite all the chaos surrounding it,"
according
to Ultimate Guitar columnist David Slavkovic.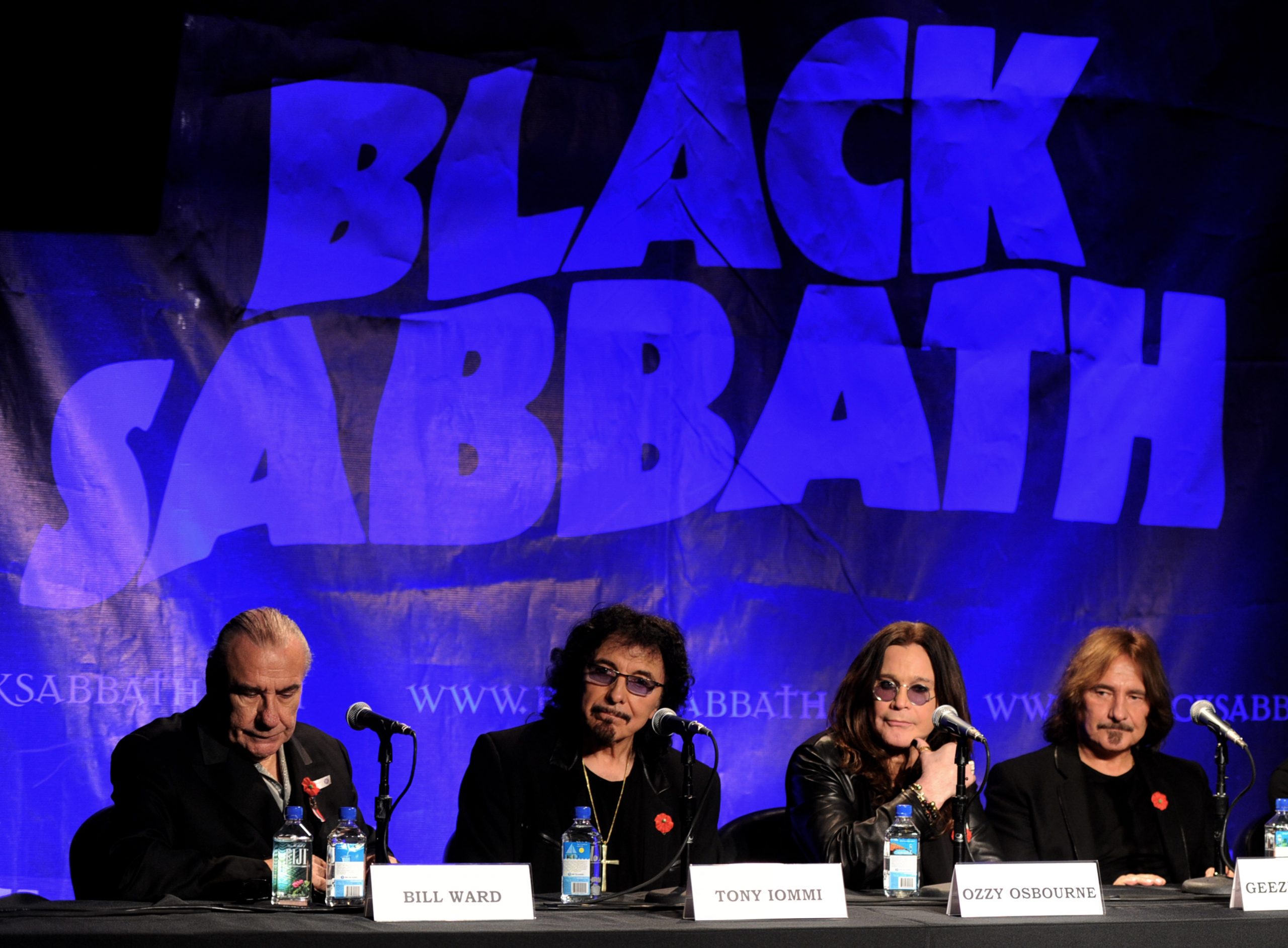 The group ended up earning multiple Grammy awards over the years for their work. However, for Iommi, decades into his music career, changes in his personal life would refresh his outlook on life with the onset of cancer. Ironically, it was Ozzy Osbourne, 74, who helped draw attention to an eventual diagnosis.
Tony Iommi's Cancer Journey
Iommi was diagnosed with non-Hodgkin lymphoma in 2012
according
to Metal Injection. His doctors found a lump in his throat leading to his official diagnosis.
Ozzy Osbourne helped Iommi connect his emerging symptoms while working on their final album "13" in 2012.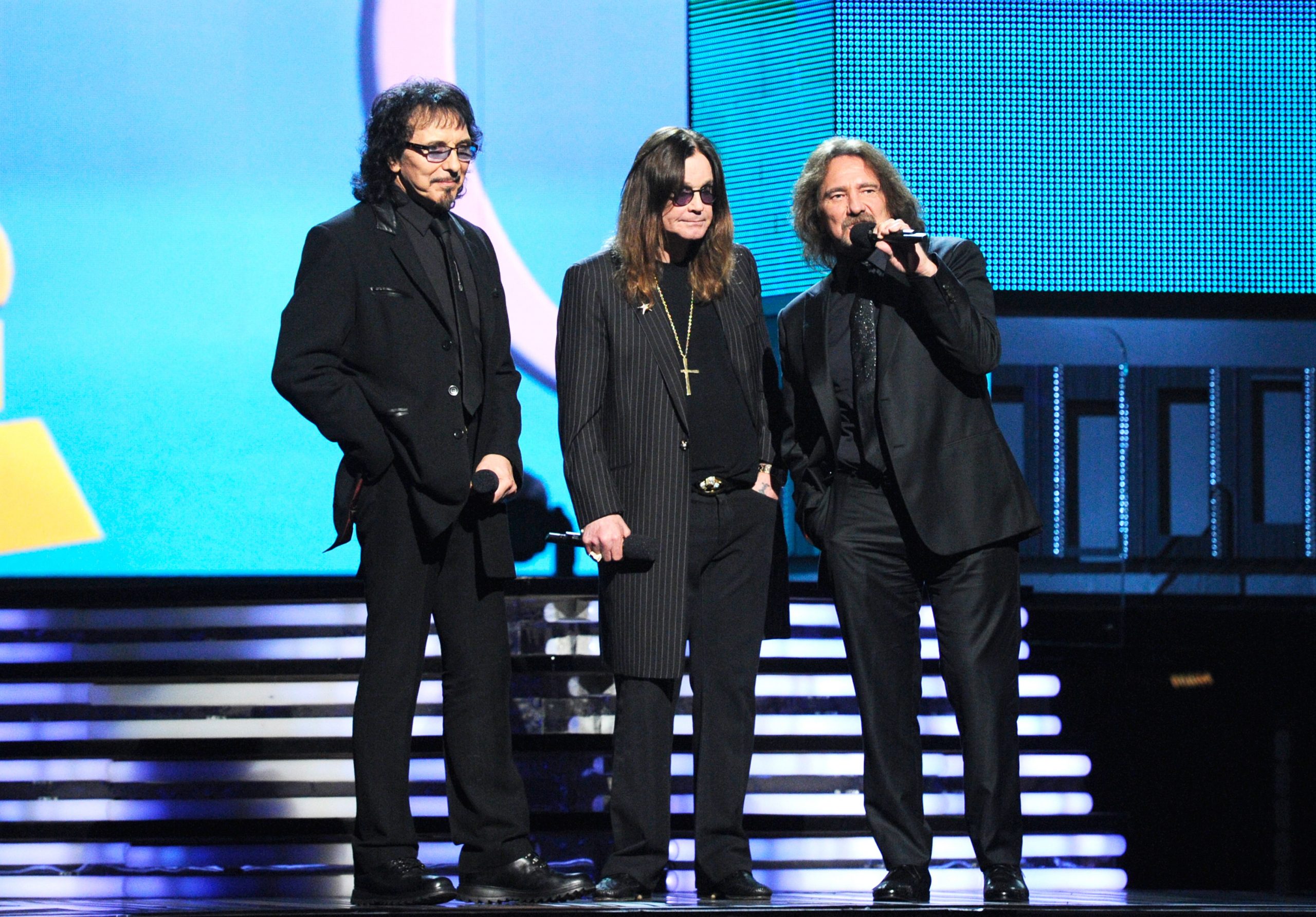 "[Ozzy] observed that Tony had lost too much weight and that he should get checked out," fellow Black Sabbath member Geezer Butler wrote in his book according to Ultimate Classic Rock.
After his diagnosis, Iommi began chemotherapy to treat the disease, but he continued working throughout.
"If I'd been diagnosed with cancer, I'd have canceled everything and stayed at home for the rest of my life. But Tony's not like that. When me and Ozzy flew to England to resume writing, Tony would have chemotherapy in the morning and come straight home to his studio, where we'd put some ideas together," Butler said.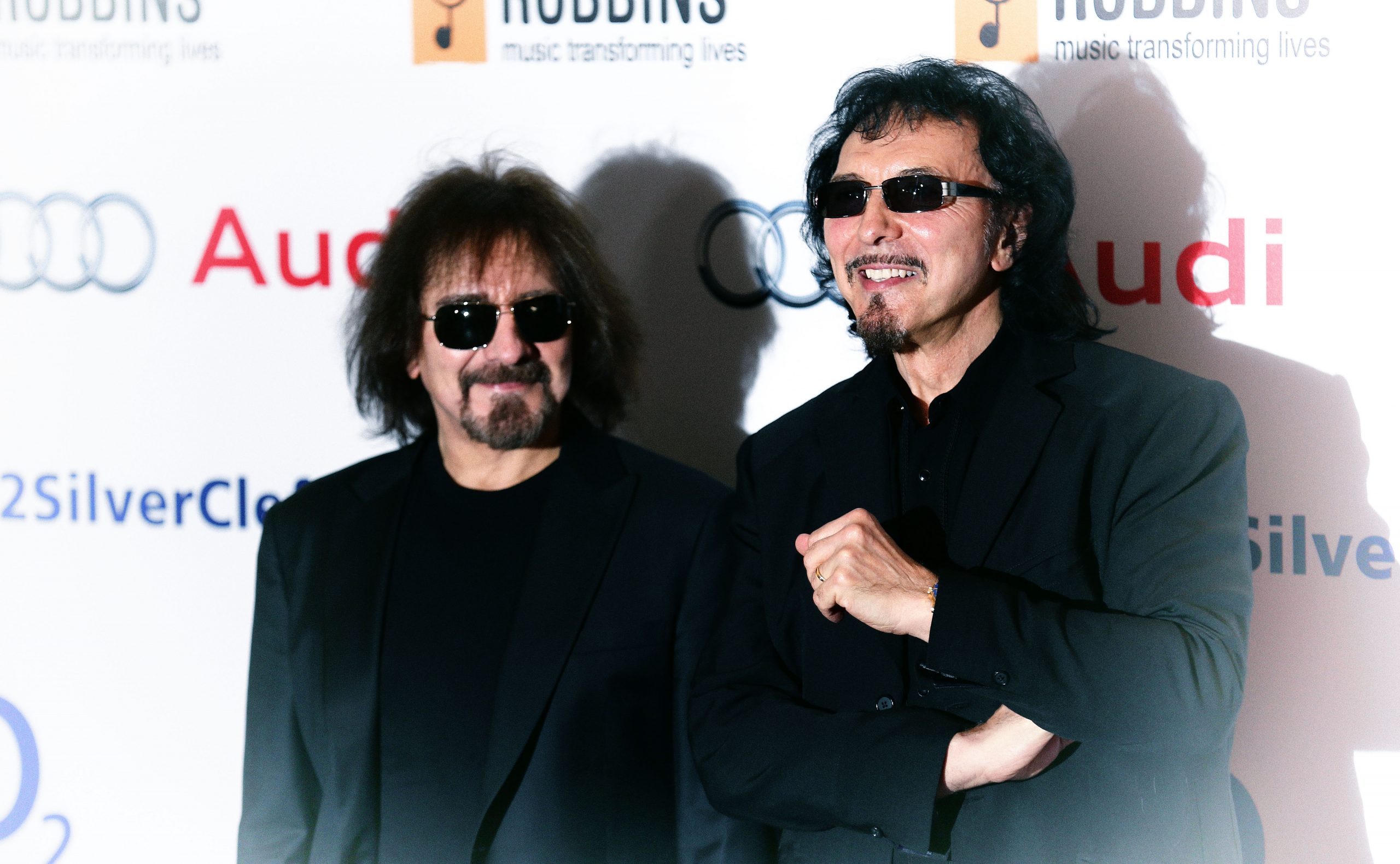 While undergoing treatment, Iommi experienced typical side effects of chemo which included fatigue, nausea, and hair loss.
Iommi would reach remission in August 2016, but he knows there's always a chance of recurrence.
"To me, it's never going to go away, it's always going to be there. According to my oncologist, it's probably going to come back. It's hard to sort of go, 'Oh, well that's brilliant then.' Every day is a winner, really. We'll see. I hope it doesn't come back, but you never know," Iommi said.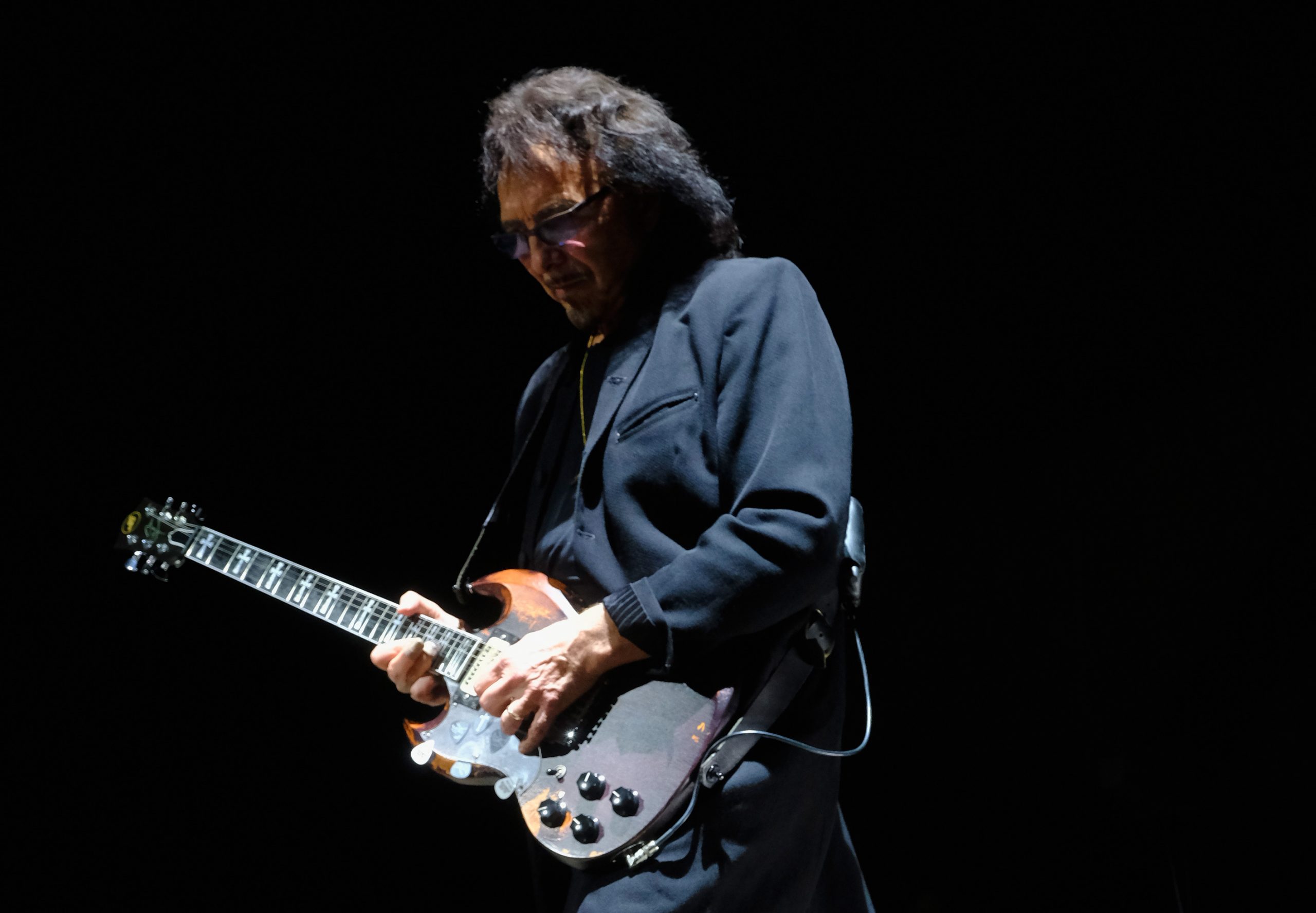 When cancer reaches remission, that means the signs and symptoms of the cancer are reduced or disappeared altogether the National Cancer Institute explains. Reaching five years in remission is considered a remarkable milestone because cancers that return do so within the first five years after treatment.
Since there is always the possibility cancer can return, doctors often avoid saying you are "cured" and instead say there are "no signs" or "no evidence" of the cancer at the time.
Non-Hodgkin Lymphoma
"Non-Hodgkin lymphoma is a big category," Dr. Julie Vose, chief of hematology/oncology at the University of Nebraska Medical Center, previously told SurvivorNet.
All non-Hodgkin lymphomas begin in white blood cells known as lymphocytes, which are part of your body's immune system. From there, doctors separate these cancers into types depending on the specific kind of lymphocytes they grow from B cells or T cells.
Knowing which one of these you have can help steer you to the most appropriate treatment for you.
One way doctors divide up these cancers is based on how fast they're likely to grow and spread. "The two main classifications I think of in terms of non-Hodgkin lymphoma are lymphomas that are more indolent and those that are more aggressive because those are treated very differently," Dr. Jennifer Crombie, medical oncologist at Dana-Farber Cancer Institute, tells SurvivorNet.
There are no screening tests for lymphomas and symptoms can be hard to identify so doctors typically perform a biopsy on a lymph node to accurately determine if non-Hodgkin lymphoma exists. However, some common symptoms of non-Hodgkin lymphoma include:
Swollen glands
Fever
Night sweats
Weight loss
Fatigue
WATCH: Non-Hodgkin lymphoma Treatment
Once you've been diagnosed with non-Hodgkin lymphoma, the next question your doctor will want to answer is whether you have B-cell or T-cell lymphoma. That answer is important because it will help to determine which treatment you get.
B-cells and T-cells are two kinds of lymphocytes. They're both infection-fighting cells, but they work in different ways.
Most non-Hodgkin lymphomas about 85% affect B-cells. These cells produce antibodies and proteins that react to foreign substances like viruses or bacteria in your body. The antibodies attach to another protein on the surface of the invading cells, called an antigen, to target and destroy them.
Types of B-cell lymphoma include:
Diffuse large B-cell lymphoma
Follicular lymphoma
Small lymphocytic lymphoma (SLL)/chronic lymphocytic leukemia (CLL)
Mantle cell lymphoma
Marginal zone lymphomas
Burkitt lymphoma
T-cell lymphomas make up only 15% of non-Hodgkin lymphomas. Unlike B-cells,
T-cells directly destroy bacteria and other invaders.
Types of T-cell lymphoma include:
T-lymphoblastic lymphoma/leukemia
Peripheral T-cell lymphomas
Cutaneous T-cell lymphoma
How Is Non-Hodgkin's Lymphoma Treated?
Non-Hodgkin lymphoma treatment depends on the type of lymphoma, the stage, and how fast it is growing. People with aggressive non-Hodgkin lymphoma can expect to get a chemotherapy combination called R-CHOP, which is a drug cocktail consisting of chemotherapy drugs, plus an antibody-drug and a steroid to treat diffuse large B-cell non-Hodgkin lymphoma.
Here's how the acronym breaks down:
R:  Rituximab (Rituxan) is a monoclonal antibody that attaches to a specific protein called CD20, which sits on the surface of
B cells. It targets cancerous cells and destroys them.
C: Cyclophosphamide is a type of chemotherapy drug
D: Doxorubicin hydrochloride (hydroxydaunomycin) is a type of chemotherapy drug
V: Vincristine sulfate (Oncovin) is a type of chemotherapy drug
P: Prednisone is a steroid, which lowers inflammation
Patients receiving R-CHOP receive the drug in six cycles that are three weeks apart.
"R-CHOP is a cocktail of drugs. There are five different drugs in that recipe," Dr. Jennifer Crombie, medical oncologist at Dana-Farber Cancer Institute, tells SurvivorNet.
WATCH: Understanding R-CHOP treatment.
R-CHOP side effects can include:
Tiredness and weakness
Hair loss
Mouth sores
Bruising and bleeding
Increased risk of infection
Appetite loss and weight loss
Changes in bowel movements
Using Immunotherapy and Targeted Treatments for non-Hodgkin Lymphoma
Rituximab (Rituxan) was the very first immunotherapy drug approved to treat some forms of non-Hodgkin lymphoma. It's "Rituximab is the immunotherapy that has been approved the longest and we have the most experience with for lymphoma," Dr. Elise Chong, medical oncologist at Penn Medicine, tells SurvivorNet.
The immunotherapy drug works by seeking out and sticking to another type of protein called an antigen on the surface of infection-fighting white blood cells, called B cells. The antigen in this case is CD20. Rituxan will only work on cancerous B cells with the CD20 antigen on their surface. Most T-cell lymphomas don't contain this protein, which is why this treatment isn't effective against them.
Rituxan can be prescribed as the very first treatment for non-Hodgkin lymphoma, or after you've already been on chemotherapy. Your doctor can prescribe this drug on its own (which is called monotherapy), or together with chemotherapy (which doctors call chemoimmunotherapy).
Rituxan does come with side effects which may include fever, chills, swelling under the skin, itching, and mild shortness of breath.
Brentuximab vedotin (Adcetris) is a relatively new targeted treatment for non-Hodgkin lymphoma and Hodgkin lymphoma. This drug is an antibody-drug conjugate that combines an antibody (a type of protein that recognizes foreign substances in the body) with a drug that treats cancer. It uses a special protein to deliver medicine directly into the cancer cell.
When it locks onto that protein, "It has a bit of poison that it injects into the cancer cell to kill the cell," Dr. Sairah Ahmed, associate professor in the Department of Lymphoma/Myeloma, Division of Cancer Medicine at MD Anderson Cancer Center, tells SurvivorNet.
The main side effects are low levels of certain blood cells, including the white blood cells that help your body fight infections. Your doctor can prescribe growth factors to stimulate your body's white blood cell production and protect you against infections while you're on this treatment.
Treating non-Hodgkin Lymphoma with Radiation
Non-Hodgkin lymphoma can also be treated with radiation which aims beams of intense energy at the cancer to stop cancer cells from growing and dividing.
One area where radiation is especially effective is in consolidation therapy. This is when you get radiation after other treatments, to try to get rid of any cancer cells that might remain in your body.
Radiation works particularly well in people with early-stage non-Hodgkin lymphoma. "For patients with stage I and stage II disease, the outcomes are excellent, approaching 90%,"  Dr. Chelsea Pinnix, radiation oncologist at MD Anderson Cancer Center, tells SurvivorNet.
Although radiation therapy is quite helpful for treating non-Hodgkin lymphoma, it does come with side effects. The side effects may include red or blistered skin, mouth sores, nausea, and vomiting.
Questions for Your Doctor
If you are facing a lymphoma diagnosis, here are some questions you can ask your doctor to begin your journey to a successful outcome.
What type of non-Hodgkin lymphoma do I have?
What stage of my lymphoma is in, and if it has spread, how far?
Do we need to treat the lymphoma immediately?
What treatment do you recommend to help me beat this diagnosis?
Should I get more opinions about the treatment options available?
What are some possible side effects I should expect during treatment?
Will insurance cover the recommended treatment?
Learn more about SurvivorNet's rigorous medical review process.
---