Friendship Matters For Survivors, And a Look At Treatment Advancements Giving Lymphoma Patients Hope
Actresses Jane Fonda, 85, and Candice Bergen, 77, have more than successful acting careers strengthening their friendship. They've also had unique experiences with lymphoma, a type of blood cancer. Fonda was diagnosed with non-Hodgkin lymphoma in 2022. Bergen lost her husband due to lymphoma in 1995.
There are several different types of lymphoma and doctors must pinpoint the type you have before determining the best course of treatment. Some lymphomas grow slowly and are considered indolent and may not require immediate treatment. However, lymphomas can also be aggressive requiring immediate treatment.
Non-Hodgkin lymphoma is more common than Hodgkin lymphoma, and it typically starts later in life. Common symptoms of this disease include fever, night sweats, weight loss, and fatigue.
Lymphoma treatment options typically include chemotherapy, radiation, and a bone marrow transplant.
SurvivorNet experts say using a chemotherapy combination called R-CHOP is an effective treatment for aggressive non-Hodgkin lymphoma.
CAR T-cell therapy is an option for lymphoma patients after other treatments have been proven ineffective. It involves removing the patient's T-cells, genetically modifying them to fight cancer then injecting them back into the body to target cancer cells.
Actresses Jane Fonda, 85, and Candice Bergen, 77, shared the big screen in their latest film "Book Club: the Next Chapter" but their friendship (and maybe a little initial rivalry) spans for decades and they have seen each other face adversity including encounters with lymphoma, a type of blood cancer.
Lymphoma is not one cancer; it encompasses several different types. This kind of cancer impacts the immune system that begins in the white blood cells called lymphocytes. Fortunately, over the years advancements in treatment have given people diagnosed with the disease added hope.
Read More
Fonda and Bergen were joined by actresses Diane Keaton, 77, and Mary Steenburgen, 70, for the "Book Club" film which featured four older women who took their book club to Italy for an adventurous girls' trip. However, Fonda and Bergen forged a friendship many decades earlier in the 1960s. Fonda previously told People Magazine, she met Bergen when she was still in high school at the insistence of her boyfriend at the time. "He told me he'd just met the most beautiful girl he'd ever seen, and he wanted me to meet her…She was still living with her family. We rang the doorbell, and Candice was at the top of a ladder. I wanted to pull it over," Fonda
said
.
"I think he thought that maybe if she saw him with me, that she would think better of him or something…Which she would've been right to do. I was attracted to a lot of men who loved her," Fonda continued.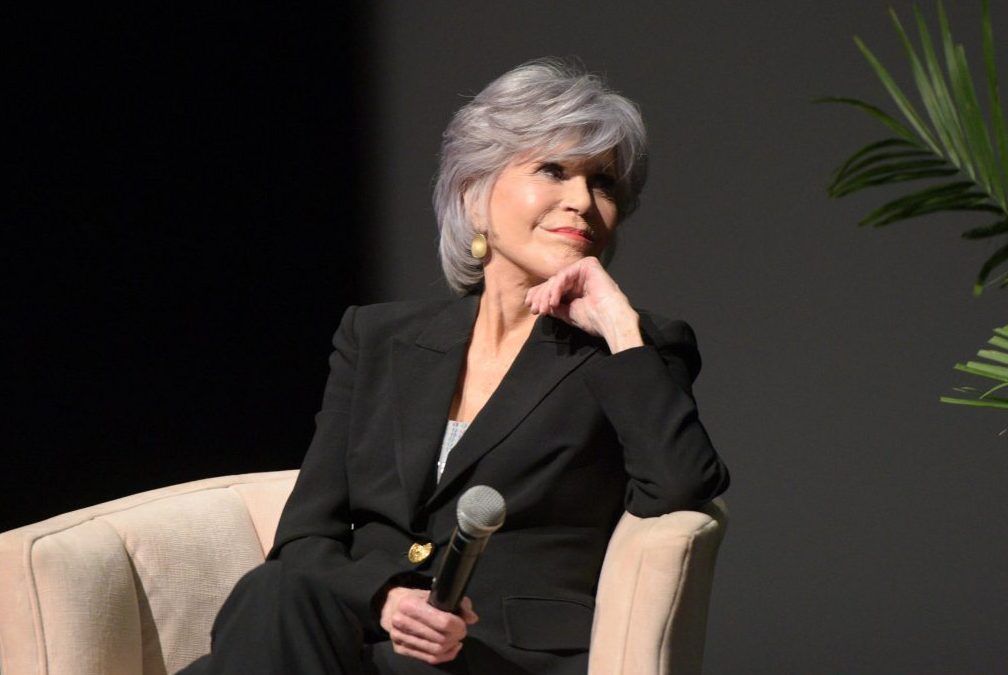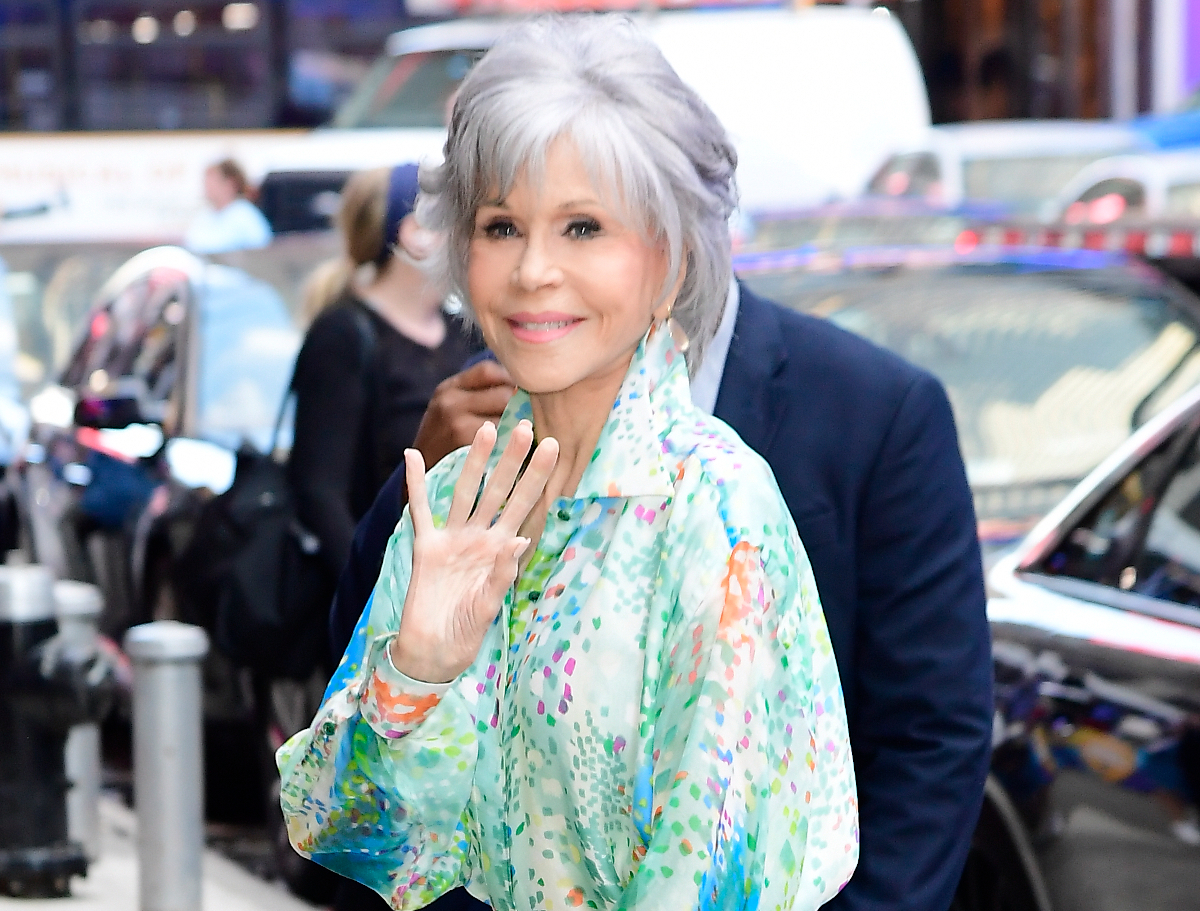 While a bit unorthodox, the two began a friendship that lasted for many decades. During that time, they've supported each other's careers and personally. Aside from their respective acting careers, both Fonda and Bergen had unique encounters with lymphoma.
Bergen's rise to prominence reached new heights in 1988 when she was cast as Murphy Brown. The "Murphy Brown" show ran for 11 seasons and chronicled Bergen's character which portrayed a television journalist. Midway through the show's run, Bergen's husband of 15 years, French filmmaker Louis Malle, died after a battle with lymphoma in 1995.
"Dealing with that for anyone in our household was like our life was hijacked overnight. And the priority becomes the person who is stricken. And because it's a catastrophic disease, it is very dramatic, and it is very painful to watch someone that you care about that deeply be struck down," Bergen said to the digital women's magazine, Women Working.
As for Fonda, her experience with cancer came later in life. In September 2022, she revealed she had been diagnosed with non-Hodgkin's lymphoma. Non-Hodgkin lymphoma is the more common type of lymphoma, a type of blood cancer that starts in the lymphatic system. About 1 in 5 people with non-Hodgkin lymphoma have the diffuse large B-cell variety, making it the most common type of non-Hodgkin lymphoma in the United States.
View this post on Instagram
"[I] have started chemo treatments. This is a very treatable cancer," she said in an Instagram post announcing her diagnosis.
The "Barbarella" actress said her first four chemo treatments were easy with only fatigue being the primary side effect. However, she added, later treatments eventually grew more tiresome.
By December 2022, Fonda announced her chemotherapy treatment had been successful.
"I was told by my oncologist that my cancer is in remission and I can discontinue chemo," Fonda said in a blog post.
While the specific chemotherapy treatment Fonda received is unclear, over the years there have been many exciting new developments in the world of lymphoma treatment.
Pinpointing Your Lymphoma Type Helps Determine Treatment
As we mentioned earlier, there is more than one type of lymphoma so before your doctor can find the right treatment, he or she must first pinpoint your lymphoma type.
Lymphoma is a cancer of your immune system. It starts in the lymphatic system, a network of vessels, ducts, and nodes that run throughout your body.
This system drains excess fluid and waste from your tissues and drains them into your bloodstream. It also produces disease-fighting white blood cells called lymphocytes that defend your body against infections.
WATCH: Determining your lymphoma type.
"I always advise that people understand their specific type of lymphoma because there are over 40 different types," Dr. Elise Chong, medical oncologist at Penn Medicine, told SurvivorNet.
There are two main types of lymphoma – Hodgkin and non-Hodgkin. Hodgkin lymphoma has distinctive, giant cells called Reed-Sternberg cells. The presence of these cells, which can be seen under a microscope, will help your doctor determine which of the two lymphoma types you have.
"The two main classifications I think of in terms of non-Hodgkin lymphoma are lymphomas that are more indolent and those that are more aggressive because those are treated very differently," Dr. Jennifer Crombie, medical oncologist at Dana-Farber Cancer Institute, tells SurvivorNet.
Indolent lymphomas grow slower and don't often cause symptoms that require immediate attention. Aggressive lymphomas grow and spread quickly and require quick treatment.
Depending on the type of cell your lymphoma impacts can further pinpoint your lymphoma type. Lymphocytes come in two types: B-cells and T-cells. If you have non-Hodgkin lymphoma, there's a good chance you have the B-cell variety because of how common it is.
If your cancer is more aggressive, whether it's T-cell or B-cell, you can expect to get chemotherapy. These drugs work synergistically, going after your cancer in different ways to treat it more effectively.
In some cases, radiation therapy is used together with chemotherapy. Radiation uses high-energy beams such as X-rays to target and kill cancer cells. The radiation typically given for non-Hodgkin lymphoma is delivered from a machine outside the body, which is called external beam radiation.
Your doctor may also investigate your cancer's genetic makeup. He or she will do this by collecting a sample of your cancer cells taken during a biopsy and then testing it for genetic mutations and other abnormalities.
Treatment Options for Lymphoma
The standard treatment for diffuse large B-cell lymphoma is a combination of four drugs that doctors nickname R-CHOP — the chemotherapy drugs cyclophosphamide, doxorubicin, and vincristine plus the steroid prednisone.
"R-CHOP has been a standard treatment regimen for aggressive non-Hodgkin lymphomas of the B-cell subtype for many years," Dr. Adrienne Phillips, medical oncologist at Weill Cornell Medicine, tells SurvivorNet.
Combining drugs allows the treatment to attack the cancer in different ways. "We can use that to get a remission,"  Dr. Stephen Schuster, medical oncologist at Penn Medicine, tells SurvivorNet.
Dr. Schuster adds people still in the early stages of the disease may also receive radiation.
The success rate with this treatment is about 80% in people with stage I or II cancers. "So you're getting two potentially curative approaches to your disease to get very high success rates," Dr. Schuster says.
Here's how the acronym breaks down:
R:  Rituximab (Rituxan) is a monoclonal antibody that attaches to a specific protein called CD20, which sits on the surface of
B cells. It targets the cancerous cells and destroys them.
C: Cyclophosphamide is a type of chemotherapy drug
D: Doxorubicin hydrochloride (hydroxydaunomycin) is a type of chemotherapy drug
V: Vincristine sulfate (Oncovin) is a type of chemotherapy drug
P: Prednisone is a steroid, which lowers inflammation
WATCH: Better understanding R-CHOP treatment regimen
Patients receiving R-CHOP receive the drug in six cycles that are three weeks apart.
"R-CHOP is a cocktail of drugs. There are five different drugs in that recipe," Dr. Jennifer Crombie, medical oncologist at Dana-Farber Cancer Institute, tells SurvivorNet.
R-CHOP side effects can include:
Tiredness and weakness
Hair loss
Mouth sores
Bruising and bleeding
Increased risk of infection
Appetite loss and weight loss
Changes in bowel movements
Using Immunotherapy and Targeted Treatments for non-Hodgkin Lymphoma
Rituximab (Rituxan) was the very first immunotherapy drug approved to treat some forms of non-Hodgkin lymphoma. It's "Rituximab is the immunotherapy that has been approved the longest and we have the most experience with for lymphoma," Dr. Elise Chong, medical oncologist at Penn Medicine, tells SurvivorNet.
The immunotherapy drug works by seeking out and sticking to another type of protein called an antigen on the surface of infection-fighting white blood cells, called B cells. The antigen in this case is CD20. Rituxan will only work on cancerous B cells with the CD20 antigen on their surface. Most T-cell lymphomas don't contain this protein, which is why this treatment isn't effective against them.
Rituxan can be prescribed as the very first treatment for non-Hodgkin lymphoma, or after you've already been on chemotherapy. Your doctor can prescribe this drug on its own (which is called monotherapy), or together with chemotherapy (which doctors call chemoimmunotherapy).
Rituxan does come with side effects which may include fever, chills, swelling under the skin, itching, and mild shortness of breath.
Brentuximab vedotin (Adcetris) is a relatively new targeted treatment for non-Hodgkin lymphoma and Hodgkin lymphoma. This drug is an antibody-drug conjugate that combines an antibody (a type of protein that recognizes foreign substances in the body) with a drug that treats cancer. It uses a special protein to deliver medicine directly into the cancer cell.
When it locks onto that protein, "It has a bit of poison that it injects into the cancer cell to kill the cell," Dr. Sairah Ahmed, associate professor in the Department of Lymphoma/Myeloma, Division of Cancer Medicine at MD Anderson Cancer Center, tells SurvivorNet.
The main side effects are low levels of certain blood cells, including the white blood cells that help your body fight infections. Your doctor can prescribe growth factors to stimulate your body's white blood cell production and protect you against infections while you're on this treatment.
Treating non-Hodgkin Lymphoma with Radiation
Non-Hodgkin lymphoma can also be treated with radiation which aims beams of intense energy at the cancer to stop cancer cells from growing and dividing.
One area where radiation is especially effective is in consolidation therapy. This is when you get radiation after other treatments, to try to get rid of any cancer cells that might remain in your body.
Radiation works particularly well in people with early-stage non-Hodgkin lymphoma. "For patients with stage I and stage II disease, the outcomes are excellent, approaching 90%,"  Dr. Chelsea Pinnix, radiation oncologist at MD Anderson Cancer Center, tells SurvivorNet.
If you are considering radiation therapy, before your treatment, your medical team will take measurements to determine the exact dose of radiation you'll be getting, and where to deliver it. The preparation might include imaging tests such as MRI and CT scans to plot out the exact angles for the radiation.
You'll get a series of radiation treatments several days in a row. Each treatment session lasts for just a few minutes and is painless.
Although radiation therapy is quite helpful for treating non-Hodgkin lymphoma, it does come with side effects. The side effects may include red or blistered skin, mouth sores, nausea, and vomiting.
Treating Mantle Cell Lymphoma
Mantle cell lymphoma is a type of non-Hodgkin lymphoma. It affects B cell lymphocytes, the immune cells that make proteins called antibodies to help the body fight off germs and other invaders. B cells on the outer edge of a lymph node — an area called the "mantle zone" — are the ones that turn cancerous.
"Some mantle cell lymphomas can behave quite indolently or less aggressively initially, and some mantle cell lymphomas can conversely behave quite aggressively. And so, this really impacts how we treat it," Dr. Chong explained.
Treatment for Less Aggressive Mantle Cell Lymphoma
For people diagnosed with indolent mantle cell lymphoma that's slow-growing, doctors may start with active surveillance, also known as "watch and wait." This involves holding off on treatment, but carefully monitoring the person. Some people may not need treatment at all.
If the cancer hasn't spread much and is still in the early stages, it can sometimes be treated with radiation therapy.
Treatment for More Aggressive Mantle Cell Lymphoma
Mantle cell lymphoma can be tricky and hard to catch in its early stages. This means it's usually diagnosed after it has already spread and is in the later stages. People with aggressive disease will probably need to start treatment immediately. The approach to therapy may be a combination of the monoclonal antibody, rituximab (Rituxan), and chemotherapy (R-CHOP).
Lenalidomide (Revlimid) combined with Rituxan is another treatment option. This drug is an immunomodulatory agent, meaning that it modifies the immune response or the functioning of the immune system to help it find and target the cancer. Treatment can yield durable results, meaning patients can have a long-lasting and positive results from their therapy.
People whose cancer responds well to these treatments may become good candidates for a stem cell transplant. This starts with very high doses of chemotherapy to get rid of as much of the cancer as possible, followed by an infusion of stem cells to replenish the healthy young blood cells the chemo destroyed.
Newer approaches, including targeted drugs and CAR T-cell therapy, may become options for people who don't respond well to these treatments, or whose cancer returns after treatment.
Turning to CAR T-Cell Therapy for Lymphoma Treatment
For patients who have not responded to treatments for the most common type of non-Hodgkin lymphoma, diffuse large B-cell lymphoma, a remarkable treatment option called CAR T-cell therapy offers additional hope.
WATCH: Understanding Car T-Cell Therapy
"The problem with cancer in general is that the patient's own T cells — the cells that help fight cancer — unfortunately don't recognize their own cancer anymore," Dr. Julie Vose, chair of the Department of Oncology and Hematology at the University of Nebraska Medical Center's Buffett Cancer Center, tells SurvivorNet.
CAR T-cell therapy "helps to wake up those cells to be able to fight their own cancer, whereas their own, unmodified cells cannot do that," she says.
During CAR T-cell therapy, a patient's T cells are extracted from the body, then sent out to a pharmaceutical company and modified genetically with something called a vector. The vector helps the cancerous tumor cells to attach to the T cells, which Dr. Vose describes as having been "woken up to help recognize the cancer cells a little bit more and then to fight it."
After the T cells have been extracted and genetically modified, a patient undergoing CAR T-cell therapy will usually receive about three days of chemotherapy. The chemo is given not to attack the cancer cells, but to get rid of the damaged immune system to make way for the new T cells to come in and do their job.
After the immune system has been wiped clean with the chemo, the patient then receives an infusion of their own genetically modified T cells.
Dr. Vose points out that after the treatment, patients face the possibility of experiencing serious side effects. For this reason, many patients undergoing CAR T-cell therapy will need to be closely monitored for several weeks or months.
Learn more about SurvivorNet's rigorous medical review process.
---