Improving Healthcare Equality in Cancer Care
Income can dictate cancer survival rates.
Black men face more than double the rate of death from prostate cancer.
Less than 11% of cancer researchers in the U.S. are of a minority background.
Racial and ethnic minority groups continue to be underrepresented in clinical trials.
Race and income should never dictate cancer survival rates – unfortunately, they do.
Bleak facts about U.S. cancer care emerged this week as the American Association for Cancer Research (AACR) presented its inaugural Cancer Disparities Progress Report for 2020 in a Congressional briefing.
Read More
Dr. Antoni Ribas
, AACR President, and Professor of Medicine, Surgery, and Molecular and Medical Pharmacology at the University of California Los Angeles (UCLA), presented the AACR report for the U.S. Congress, virtually.
Related: Close the Gap: Racial Disparities in Cancer Care Are Devastating– Let's Change Things
In his presentation, Dr. Ribas stressed the need for change in the cancer community, particularly as it relates to minority involvement in clinical trials. He also highlighted the need for overall healthcare reform – speaking to income equity, and better equality for all.
"The advances in cancer research haven't benefitted everyone," Dr. Ribas said solemnly. "They've come too slowly for people of color, and must [be] immediately addressed."
Close The Gap
Disparities in treatment and survival rates for Black cancer patients are a grim fact of life in the U.S. However, over the past two years, SurvivorNet has focused on raising awareness around this persistent racial gap.
The "Close the Gap" initiative is working to improve survival rates for all people diagnosed with cancer – regardless of race. We are pleased to have NYU Langone and The Perlmutter Cancer Center as partners in this effort, as the fight for equality carries on.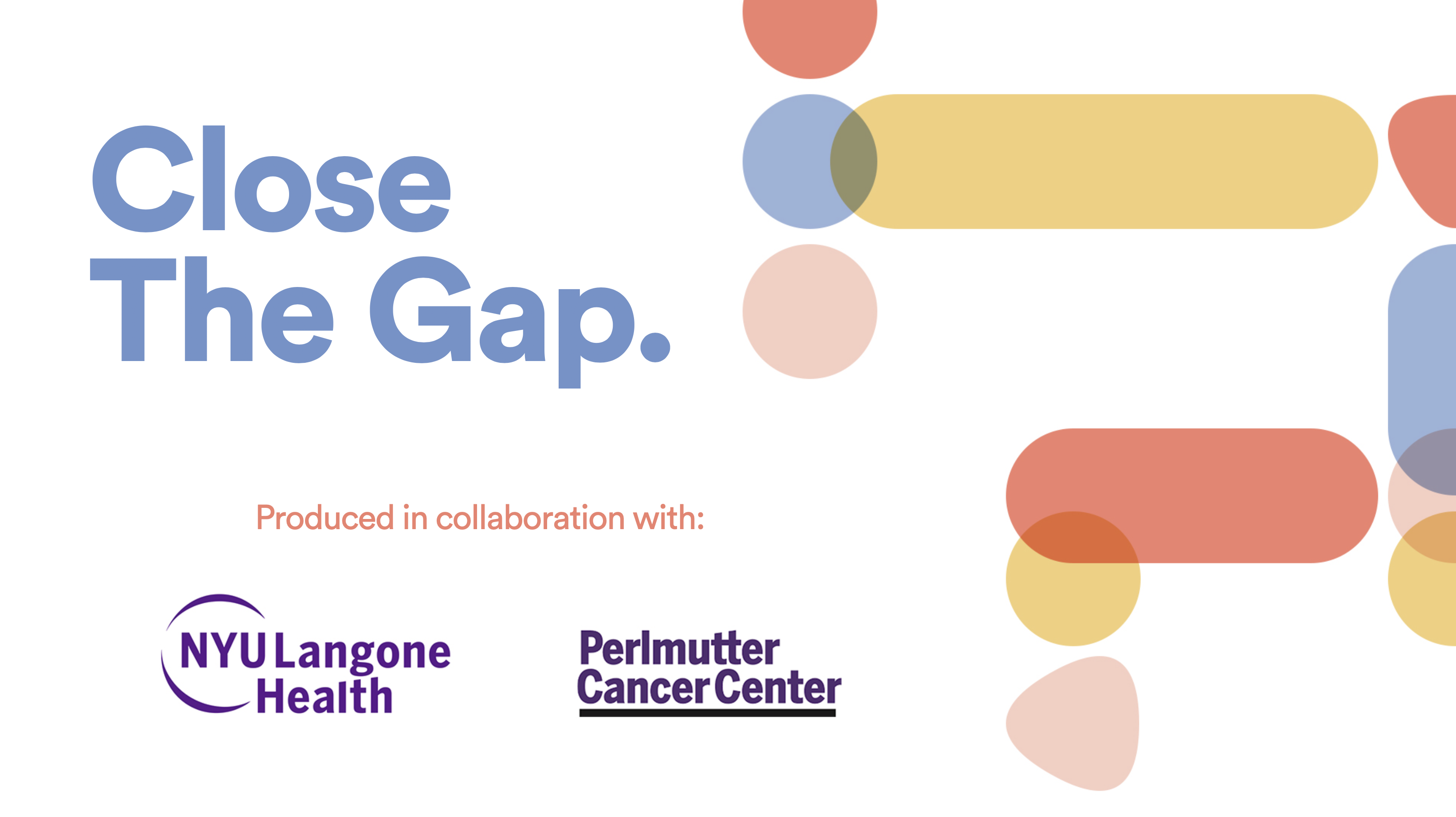 1. We Need Income Equality
We've been talking about this for ages. It's likely that people from lower socio-economic backgrounds are getting less than adequate cancer care. Primarily,  lack of access to healthcare – as a result of no or limited health insurance – and thus unawareness of certain cancer risks and prevention measure they can take, is key. Dr. Ribas, a native of Spain, noted that lack of English skills for Hispanics may prevent them from seeing a doctor.
Related: Black Women Die From Breast Cancer at Shockingly Higher Rates Than White Women
A statistic cited in the report, which highlighted the financial differences in care, showed that women of lower economic status with ovarian cancer are 50% less likely to receive proper treatment. Let that sink in for a moment.
The expansion of healthcare benefits for all people living in the U.S., as well as closing the gender wage gap, could really help to level the playing field in care.
2. Better Healthcare Facilities & Treatment
Neighborhoods of a lower economic income may lack good healthcare facilities, and critically, may lack locations for screenings of certain cancers, said Dr. Ribas.
He ushered a call for the cancer community to provide greater screening availability to all. Increased screening could lead to early detection, early treatment, and thus, increased survival rates among minority cancer patients, who often face lower survival rates than those of their white counterparts. One stark statistic highlighted by the AACR was that Black men face more than double the rate of death from prostate cancer. This must change, and there are ways to do it. Awareness is key!
Black Americans outpace white Americans in cancer deaths, but the gap is narrowing. The cancer community should work to continually decrease that gap. Notably, Black Americans die from common cancers at not only higher rates than white Americans but also any other racial or ethnic group. This is a deeply troubling statistic. Following the loss of Black actor Chadwick Boseman, 43, who starred in hit films like Black Panther, 42, and more, to colon cancer this summer – this statistic and high-profile loss underscores the urgent need for change.
Related: Actor Chadwick Boseman, 43, Passes From Colon Cancer After Private 4-Year Battle, Devastating Fans: 'Immeasurable Grief'
Former United States Representative and noted Black civil rights activist, John Lewis, also passed away this summer of pancreatic cancer. May their deaths be honored by catalyzing greater reform in the cancer community for all Black people.
3. Increase in Minority Cancer Researchers
Over 40% of citizens in the U.S. are from a minority background. And yet, less than 11% of cancer researchers in the U.S. are minorities. Without increased representation in the field of cancer research, there could be a persistent gap in minority-based research.
The AACR said in its report that the organization is committed to increasing the number of racial and ethnic minorities in cancer research.
4. Increase in Minority Participation in Clinical Trials
Racial and ethnic minorities continue to be underrepresented in clinical trials. "Representation of diverse populations in cancer drug clinical trials is critical to understanding the effects of the drugs," said Dr. Ribas. "We must increase trial participation availability, integrate patient advocates into clinical trials, and expand federal policies like the Affordable Care Act," he said on behalf of the AACR progress report.
Dr. Ted Teknos Tells SurvivorNet "It's Imperative Black Cancer Patients Get Better Access to Clinical Trials"
The AACR emphasized that strong efforts are underway to increase the number of minority people involved in clinical research. The organization has partnered with the U.S. Food and Drug Administration (FDA) to examine the underrepresentation of Black Americans in clinical trials, and they have also assembled a task force within their organization that will look at disparities between minority groups in cancer research.
Related: How Can African-American Communities Trust Clinical Trials During Coronavirus? It Takes Time, Says Leading Expert
"The major goal of the task force," said Dr. Ribas, "·is to discuss various ways to make positive change, and address longstanding injustices in the cancer field."
An increase in the range of data in clinical trials will be beneficial to all people undergoing cancer treatment, particularly people of color. It's a critical need that can no longer be overlooked.
Learn more about SurvivorNet's rigorous medical review process.