Ted Schwartz And His Lymphoma Journey
Ted Schwartz was diagnosed with MALT lymphoma, which is a type of low-grade non-Hodgkin lymphoma that develops from B cells.
He credits CAR T-cell therapy for his recovery. CAR T-cells are cells taken from a patients' own immune cells to treat their cancer.
If you live in the United States and are diagnosed with non-Hodgkin lymphoma, there's a good chance it's the B-cell variety. About 85% of all lymphomas diagnosed in North America are B-cell lymphomas.
Generally speaking,
lymphoma
is a cancer of your immune system that affects infection-fighting cells called lymphocytes. And there are more than 40 different types of lymphoma.
It starts in the lymphatic system, a network of vessels, ducts, and nodes that runs throughout your body. This system drains excess fluid and waste from your tissues and drains them into your bloodstream. It also produces disease-fighting white blood cells called lymphocytes that defend your body against infections.
Read More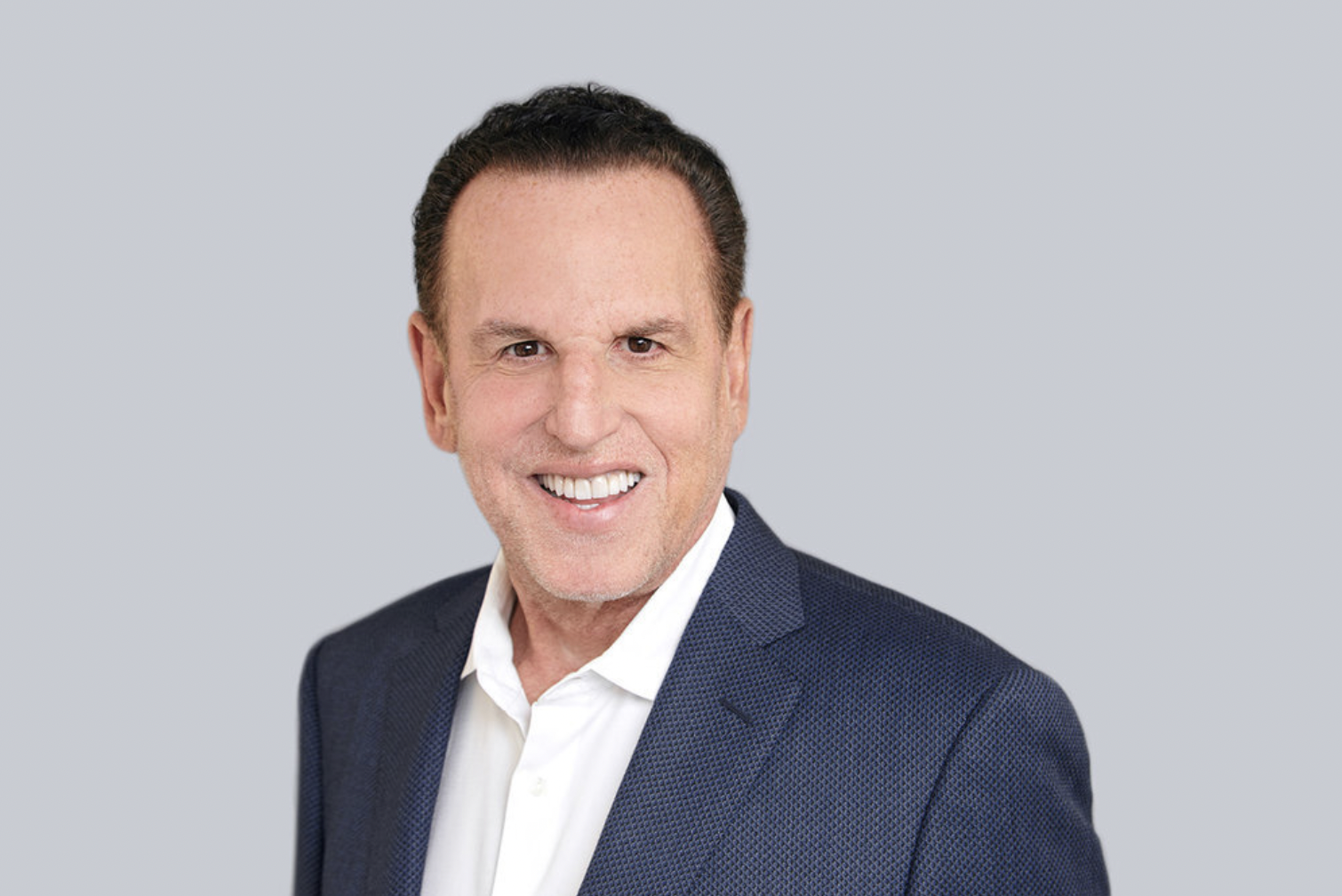 Ted Schwartz, 69, faced lymphoma and received life saving treatment at City of Hope, a comprehensive cancer center located in California. He was so moved by the care he received and the advanced treatment made available to him, he decided to donate $15 million to the institution. We spoke with Ted about his experience and why he chose to make such a generous gift to research and development.
Below is a lightly-edited transcript of a Q&A with Ted. 
Ted's Lymphoma Journey
SurvivorNet: Can you tell us about your diagnosis of lymphoma?
Ted: My lymphoma story begins in 2004 when I noticed a bruise on my shoulder. I thought it occurred due to an aggressive massage I received. When it didn't seem to go away, I made an appointment with a dermatologist. When I first saw him, he said it was probably nothing and to give it a few weeks. After a few weeks when the bruising remained, I went back for a second appointment, and he biopsied the tissue remarking, "I really don't think this is anything."
I remember it was a Saturday afternoon when I received a call from the dermatologist stating that I had lymphoma, but he thought it might be treatable. When I received this news, I was completely shocked and didn't know how to respond.
Within a few days, I was put in contact with Dr. Steve Rosen, who is now provost and chief science officer at City of Hope. Steve has been a critical part of my journey ever since.
My initial diagnosis was for MALT lymphoma – which is a slow-growing non-Hodgkin lymphoma and innocuous. Dr. Rosen reassured me that it was treatable and that my prognosis would be good. By 2013, the disease had mutated and had progressed into a more aggressive form, which required chemotherapy, several rounds of radiation, and eventually, CAR T therapy.
SurvivorNet: Could you share with us your treatment plan?
Ted: My treatment plan at first was just to watch, wait and observe. After several years I was put on a Revlimid and eventually Rituxan. In 2013, it transformed into a more aggressive form of lymphopenia. I did a regimen of chemotherapy followed by Revlimend and two rounds of radiation. I was also being treated with a new injectable treatment which is injected directly into the tumor area.
However, in December of 2019 a scan showed that the lymphoma was progressing aggressively. This was when Dr. Rosen had previously discussed the CAR T cell therapy and agreed that now was the time to try this treatment option.
At this point he and I weren't just doctor and patient; we'd become friends over the nearly two decades he had been treating me. I trusted him, and we moved forward with the CAR T cell therapy approach. This involved the care team taking my own blood and then genetically manipulating immune cells within it to teach it to identify and attack cancer cells. I underwent the infusions at City of Hope, knowing that this was still a relatively new approach but one that had begun to be refined to limit some of the side effects.
SurvivorNet: Can you share how you felt emotionally throughout your cancer journey?
Ted: By late 2019, this cancer had reached a state of progression far beyond what we'd assumed. A scan indicated that the injectable treatment I'd been on for some time was not effective and the lymphoma had progressed.
Dr. Rosen was there for me with options, but he also was frank that this was a serious moment and we needed to look at something new like CAR T cell therapy.
Up until that point, I had been able to live a fairly normal life and whenever the disease reached a more critical state, there had always been a path forward. It felt like, if not for the possibility of CAR T cell therapy I might be in a place where the path wasn't as clearly laid out for the first time in this long, long journey with the disease.
SurvivorNet: You lived with lymphoma and managed side effects of treatment for 16 years, what would you share with other lymphoma patients beginning treatment?
Ted: The biggest thing has been having this really open, close relationship with my doctors. I never had to feel like I was alone in this fight.
Dr. Rosen brought in Dr. Elizabeth Budde who heads up the Enterprise Immune Effector Cell Therapy Program at City of Hope with him, and together we were able to put together a real gameplan for me. It helped me better understand things like what I should be focused on nutritionally ahead of these treatments, what I might experience side effect-wise, and just generally how to be best prepared both physically and mentally for this. I think having that was critical to even allowing me to be open to the treatment in the first place.
And when it comes to CAR T cell therapy – the good news is that it's getting more effective and better understood all the time, which is why I care so much about supporting this research work that City of Hope is doing. They have already treated over 1,000 other patients with CAR T or other immune effector cell products and my hope is this is just the beginning of bringing this kind of critical, innovative treatment to more people in need it.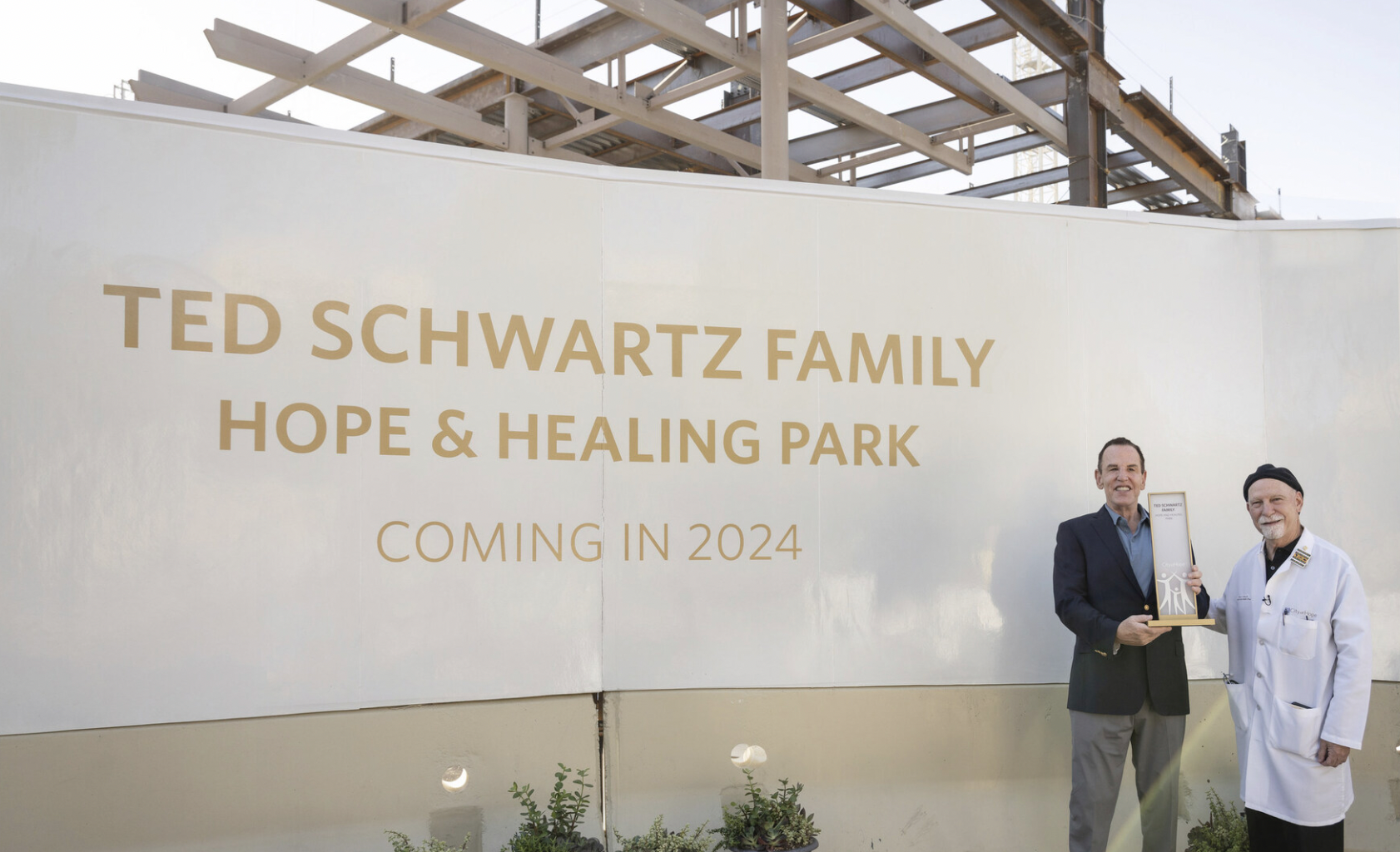 SurvivorNet: Can you share at what point you decided you'd like to make a donation to City of Hope?
Ted: I can remember it very clearly. It was a Saturday afternoon when I was being treated at City of Hope with CAR T cell therapy. It was the Saturday of the week that COVID broke. The hospital was quickly emptied out of all visitors and non-essential personnel; it looked like an apocalypse outside. I was in my room alone reflecting on what my future would be when suddenly, out of the corner of my eye, I saw someone walk into the room. I thought I saw a beret, but I wasn't sure if I was hallucinating from the effect of the treatment. So, I decided to take a chance that it was real and I called out saying, "Steve, Steve is that you?" To which Dr. Rosen responded. I asked him, "what are you doing here? Haven't you heard about COVID?"  We talked for a while and then I looked at him and pointed outside to where the garden will be and said, "If I get through this, we will do something special here and help other people."
That Saturday visit is not only indicative of Steve Rosen's values and caring nature but it's representative of the entire City of Hope community. And City of Hope has made huge strides to expand access to these types of treatments through their efforts to democratize cancer care and make sure that every patient has the treatment plan that's best for their specific needs.
They treat everyone with dignity and respect, and there were many times I stopped along the way to think what a special place it was and how lucky I was to be there.
I am proud the vision has been realized with the announcement of a $15 million donation to establish the 1.65-acre Schwartz Family Hope and Healing Garden which will be a place of reflection, peace, and calm for all those undertaking this journey and similar challenges, as well as for the entire staff and City of Hope community.
The donation will establish two funds: the Accelerator Fund for Immunotherapeutics to provide immediate support for City of Hope's immunotherapy teams and the Immunotherapeutics Research Endowment Fund, a planned gift to provide steady support for research teams to explore new potential therapies for decades to come.
SurvivorNet: For all cancer patients, can you give them some words of wisdom or tips to get through treatment and remission?
Basically, it's a marathon, and you have to train like an athlete the best you can to make yourself the best marathon participant possible. Believe in the technology and trust the process. Let go of the outcome. Keep your eyes on the prize, which is beating the disease. Don't ever give up! There will be times along the way that make it difficult but it's a process in which you can succeed.
To learn more about CAR T Cell Therapy for cancer at City of Hope, please visit their website.
Learn more about SurvivorNet's rigorous medical review process.