More Black Participants Needed
American Society of Clinical Oncology (ASCO) concluded their annual meeting this week, which focused on underserved cancer communities, like Black people, and their involvement in cancer clinical trials.
Black people have higher incidences of some cancers, like colon cancer, and the mortality rate is worse than it is for white people.
Closing the gap, when it comes to racial disparities in cancer care, will take work; one place to start is diversifying cancer clinical trials and broadening the demographics of who participates.
This week concluded the annual meeting of the American Society of Clinical Oncology (ASCO), which focused on underserved communities, like Black people, and how they lack representation in cancer clinical trials.
Related: Close the Gap: Racial Disparities in Cancer Care Are Devastating– Let's Change Things
Read More
In the FDA's
Drug Trials Snapshots Summary Report
, it shows only an
8% participation rate
by Black people in clinical trials, despite the fact that Black people
represent 13.4%
of the U.S. population. For cancer trials specifically, the report details that 4,922 patients participated in trials that led to approvals for 18 new cancer drugs. 50% of the participants were women. The overwhelming majority of participants – 73% – were white, and
only 5% of people
in the oncology clinical trials were Black.
JOIN OUR FREE VIRTUAL EVENT TO DISCUSS RACIAL DISPARITIES IN CANCER CARE
Clinical trials for cancer are studies that compare treatment methods, which may include a new drug, a drug combination, or alternative ways to use approved therapies.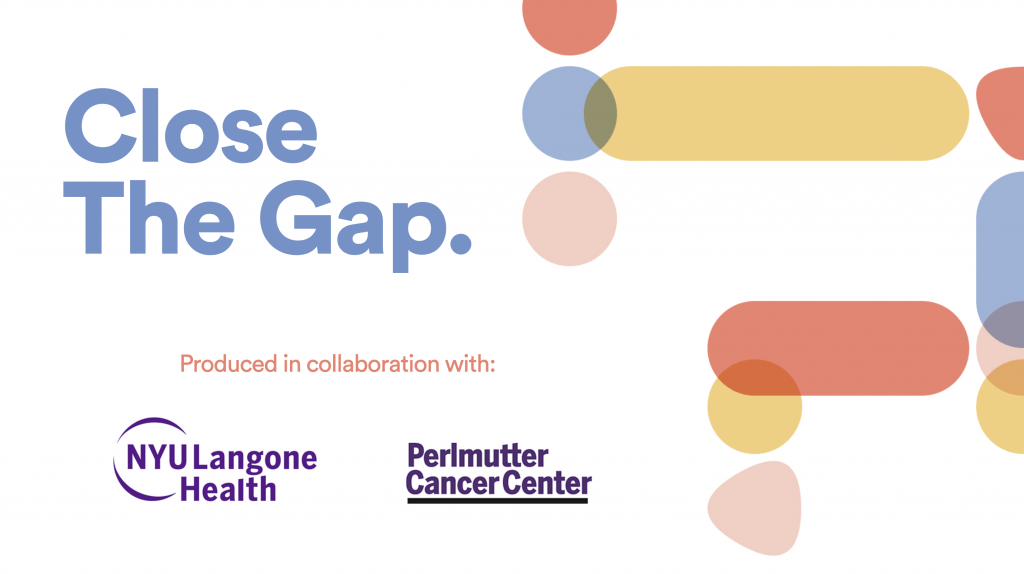 Higher Cancer Mortality Rates for Black People
Triple-negative breast cancer and colon cancer are two cancers that have higher mortality rates in the Black community. In an earlier interview, Atlanta-based oncologist Dr. Anita Johnson outlines ways to close the gap in cancer care. "The mortality rates for African-American women is substantially higher than Caucasian women," she says.
Related: Why Do So Few Black Men Get Colon Cancer Screenings? Closing the Racial Disparity Gap In Cancer 
"They often present with triple-negative breast cancer, which is a more aggressive type of breast cancer that always requires chemotherapy and has a higher recurrence rate," Dr. Johnson says. "I'm here in Atlanta, where we have some of the highest death rates from breast cancer in the country. And so when we look at different metropolitan areas where there are more black women, but still, they're not being screened adequately," says Dr. Johnson.
Related: Triple-Negative Breast Cancer More Deadly Among Black Women, According to New Research from Washington University School of Medicine
"And then when we look at the stage for stage," she says, "the outcomes are much worse as compared to Caucasian women. When we look at the standard of care treatment options based on stage, in some cases, African-American women are not being treated with the same standard of care treatment options."
Breast Cancer Surgeon Explicitly Lays Out Ways We Can Close the Gap in Racial Disparity: "Access to Care is Key!"
How to Diversify Clinical Trials
Dr. Karen Winkfield, a Radiation Oncologist and Executive Director, Meharry-Vanderbilt Alliance, explains the need for increased diversity in an earlier interview.
"Black people do want to engage in cancer clinical trials. They're just not asked enough," she says. "We know that different communities respond differently, not only to treatments but also perhaps to the way that their bodies react and have side effects. We need to have inclusive participation in cancer research."
Related: Increasing Diversity in Ovarian Cancer Research
Dr. Winkfield explains, "Perhaps sponsors [of clinical trials] need to think about other ways to build capacity so that we can actually make sure that cancer treatment trials are actually done in diverse populations. But you know what a simple thing would be to change what's happening right now in the cancer clinical trials? Simply asking."
Karen Winkfield on Increasing Diversity In Trials
Learn more about SurvivorNet's rigorous medical review process.