After a cancer diagnosis, a lot of people choose to take a step back from their careers and take some time to rest and recuperate. Actress Jaclyn Smith, who has spent decades on the screen and played Kelly on the original "Charlie's Angels" TV series, did just the opposite.
"It's kind of amazing that it ended up making me take action, do things that I wouldn't have done, maybe," Smith tells SurvivorNet in a wide-ranging interview about how her experience with breast cancer impacted her life. "I think when you hear [you have cancer], you realize how precious life is. And hey, I'm not just gonna sit back and do nothing. Let me enjoy this moment. And I flew through radiation working, every day."
Read More
RELATED: Olivia Newton-John Opens Up To SurvivorNet About Her Holistic Breast Cancer Treatment Regiment
While she was receiving and recovering from cancer treatment, Smith was also starring in a TV series, "The District," making film appearances like a cameo in 2003's Charlie's Angels reboot — and she even launched her own furniture line.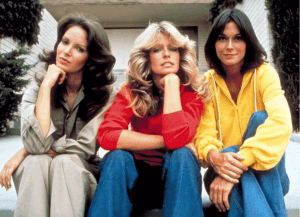 Though Smith's diagnosis was roughly 18 years ago now, she says the lessons she learned from the experience really stuck with her. She came to terms with the fact that life can change in an instant, especially since her diagnosis came as such a shock to her and her loved ones.
"The craziness of it was that I was so healthy, so energetic. How could this happen? I think people see you a certain way and that wasn't part of the picture for my loved ones…but I guess it never is part of the picture," Smith says.
Because the actress was diagnosed at stage 1, her treatment was a lumpectomy — a surgical procedure where part of the breast is removed — and several rounds of radiation.
RELATED: Recovery After a Lumpectomy for Breast Cancer
Throughout the cancer journey, Smith says she had an incredible amount of support. While her son, daughter and husband — Brad Allen — were naturally scared by her diagnosis, Smith says her close-knit family was a huge comfort to her. And her girlfriends, she says, provided a different kind of — but very much-needed — comfort as well.
"I talk about the power of girlfriends," Smith says. "…The family was so emotionally tied to [the cancer journey]. I saw them worry. Whereas the girlfriends would say, 'OK, we're going to lunch. Should we go to Johnny Rockets today?'"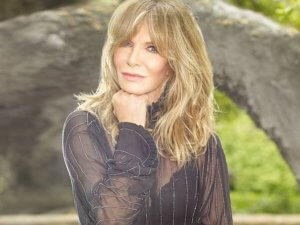 "They were just always cheery and they were always up, and they wouldn't let me get down," Smith adds. "And if I heard anything, they diffused the story. It's nice to have family, but it's nice to get that support from friends, too."
Getting Support From Women Who Have Been Through It
Smith also notes that her former "Charlie's Angels" co-stars, Kate Jackson and Farrah Fawcett, both had their own experiences with cancer. Jackson had breast cancer as well, while Fawcett passed away in 2009 after a long battle with anal cancer. Smith says even though the former co-stars all went through their own incredible health struggles, they always tried to be there for each other.
"Kate had breast cancer — I was there for her," Smith says. "With Farrah, I was very close to her, especially at the end. Her journey with cancer was horrific. She opened up another world about cancer with her documentary."
The 2019 documentary Farrah Fawcett: Behind Closed Doors gave fans an in-depth look at Fawcett's struggle with anal cancer. Smith also points out that her former co-star and friend paved the way for awareness about the HPV vaccine. Anal cancer is one of many linked to the human papillomavirus.
RELATED: 'Controversial' HPV Vaccine Shown to Be Highly Effective at Wiping Out Cervical Cancer
Smith also notes that she found solace in leaning on other women in her life. She got involved with an organization called Strength in Knowing and traveled the country trying to educate others about cancer.
"I did that for about two years, and you'd be surprised how many women are in denial or are afraid to go in for their mammograms, etc.," she says. "…I do realize the importance of organizations like Strength in Knowing because not everybody has family nearby or girlfriends to turn to."
RELATED: Finding the Support You Need During the Cancer Journey
Having Her Diagnosis Leaked
Smith says that her goal as she was undergoing treatment was to keep her breast cancer diagnosis a secret — but the plan didn't exactly work out for her.
"I wanted to get through my treatment before the public knew, but somebody sold the story," Smith says. "It was on the cover of Star I think. I was like, 'Who did this to me? Who would sell a story?' Not a lot of people knew … I didn't tell everybody right away."
The reason Smith wanted to keep her diagnosis a secret, she says, is similar to the desires of so many cancer survivors we've interviewed here at SurvivorNet.
"I just didn't want to be talking about breast cancer non-stop," she says.
Still, nearly two decades later, Smith is happy to talk about her experience with the disease, and to offer her advice to other women who may be going through health struggles of their own.
"When that hits you, you just realize how precious life is, and not to waste a minute," Smith says. "I think people rush through, doing this and that, [but] they have to say thank you to God every single day. That just puts things in perspective — because things can change in the blink of an eye."
"Just surround yourself with loved ones, support, girlfriends," Smith adds. "And educate yourself the right way … not on the internet. Forget it. Get the recommendations from your doctor and from somebody who's experienced these things."
Learn more about SurvivorNet's rigorous medical review process.