Motherhood after Cancer
Lauren Tarpley survived Stage 2 breast cancer, which has been diagnosed when she was only 34 years old The young wife and mother decided to freeze her embryos in order to try for a second child after her treatments had ended She underwent chemotherapy, immunotherapy, and a double mastectomy, among other treatments, and beat her cancer; her book, "
Type A Guide to Cancer,
" documents her experiences and offers her insights She recently became a mother (for the second time!) to a beautiful baby girl, Lucy
Author
Lauren Tarpley
has a lot to celebrate — she beat stage 2
breast cancer
at the age of 34. But after the aggressive treatments wreaked havoc on her fertility, she wasn't sure if she would be able to have another child, which she desperately wanted.
In a wonderful turn of events, she has welcomed her second child – a beautiful baby girl. Baby Lucy was born, happy and healthy, weighing in at 7.2 pounds.
Read More
"I have been through the ringer over the last three years," Tarpley wrote on her Instagram page. "A lot of us have. But she is the calm and my double rainbow after the storm."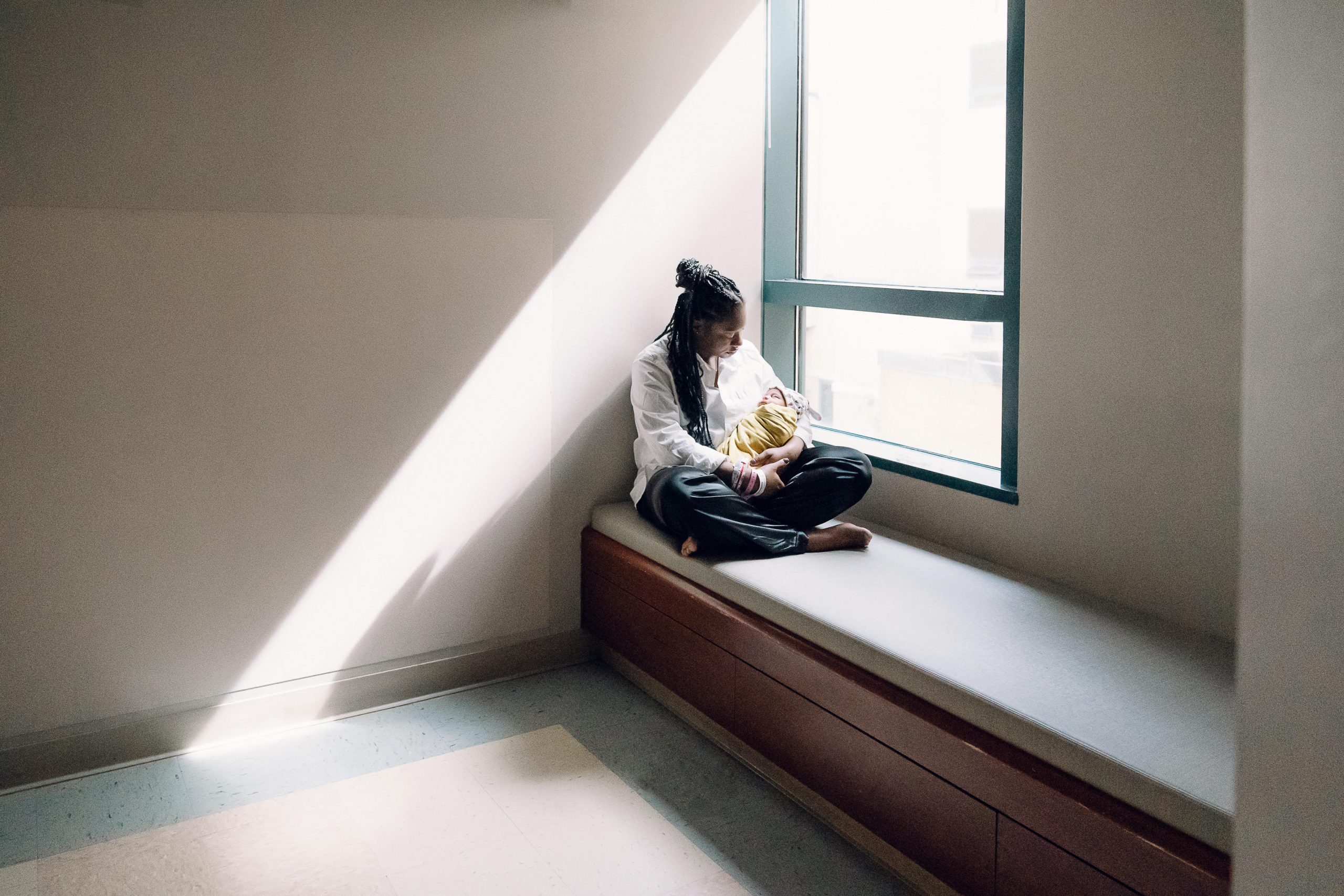 Tarpley spoke with SurvivorNet about her second pregnancy, just three short years after her diagnosis of breast cancer. "I feared a recurrence during pregnancy," she admits when talking about the experience. "Not due to pregnancy because my breast cancer was not hormone-driven, but just needing a surgery or anything like that during the 9 months."
Tarpley stayed in close touch with her doctors, especially her oncologist, the entire time, and Lucy was welcomed by her parents and her older brother.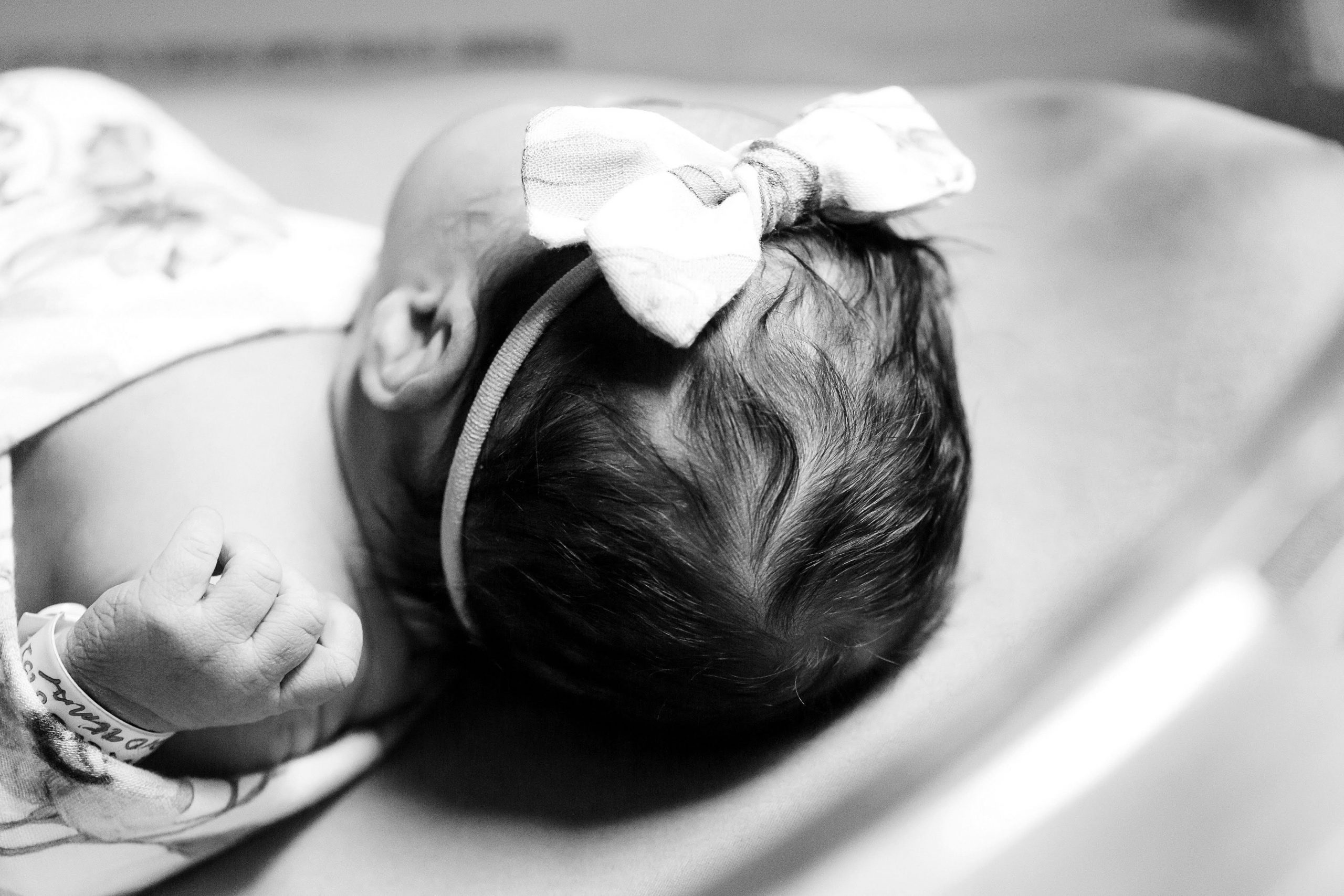 Lauren's Breast Cancer Journey
At the age of 34 in 2020, the wife and mother of a young son had been diagnosed with breast cancer, during the pandemic. She had first noticed a pain in her armpit that her doctor thought was simply an ingrown hair.
READ MORE: 34-Year-Old Mom's Armpit Pain Dismissed as 'Ingrown Hair' – It Was Breast Cancer: How She Stayed Strong for Her Little Baby at Home
Her treatment plan included several rounds of chemotherapy, immunotherapy, and radiation therapy.
In addition to the grueling regimen, Lauren also made the decision to have a double mastectomy, a medical procedure in which both breasts are removed to eliminate cancer.
"I did everything to beat the cancer and be declared NED," or No Evidence of Disease, she told SurvivorNet. She exercised, ate properly and avoided alcohol during her treatment.
She felt she was doing all she could do.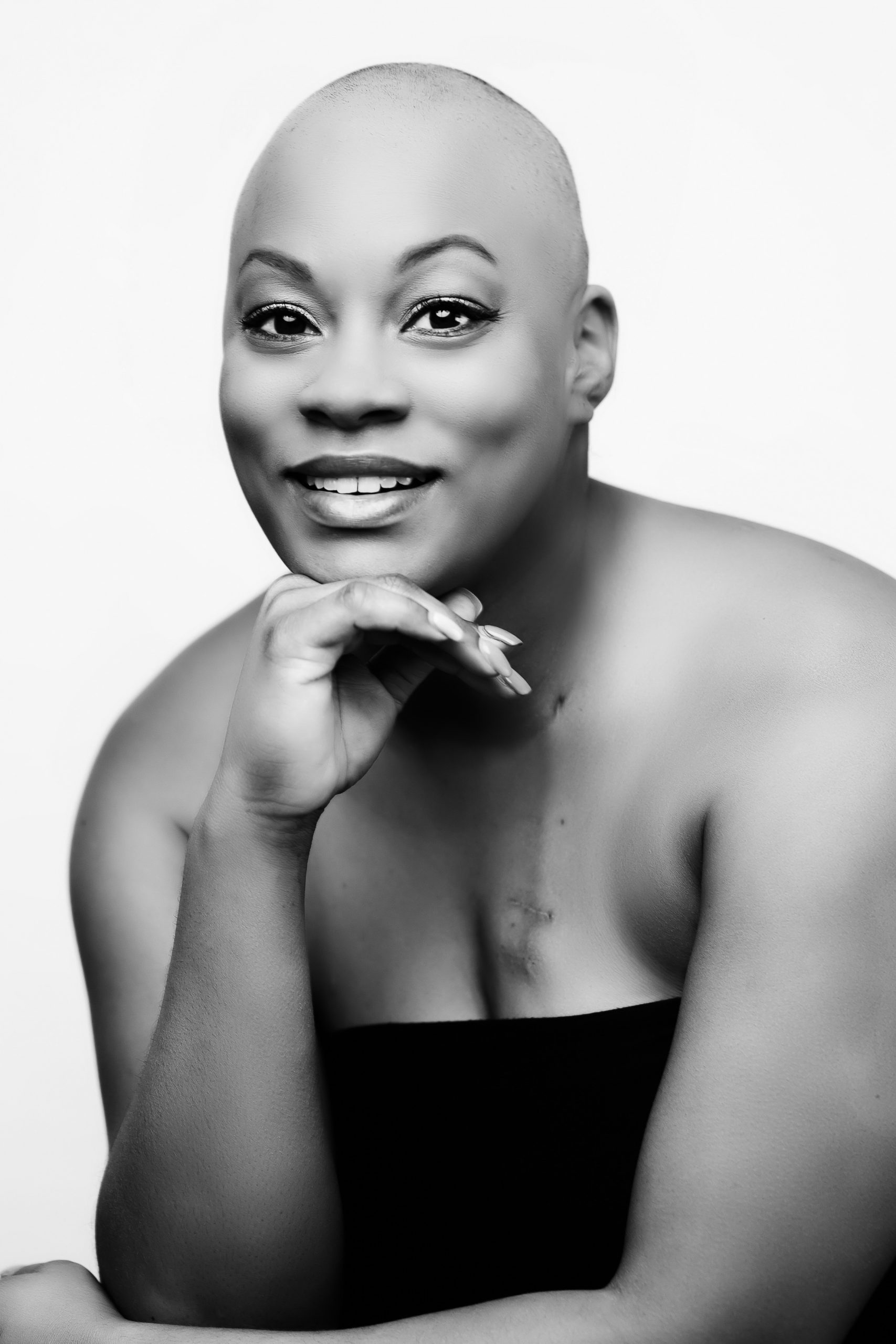 She was aware that cancer treatment could affect her future fertility, but she wasn't ready for it to keep her from her dreams.
"I never envisioned only having one child," she explained. "None of us envision cancer or can fathom what that may take from us."
However, her doctors said that the chemotherapy had sent her into menopause, leaving her egg quality and count very poor.
SurvivorNet experts do say that some types of chemotherapy can destroy eggs in your ovaries. This can make it impossible or difficult to get pregnant later.
Whether or not chemotherapy makes you infertile depends on the type of drug and your age – since your egg supply decreases with age.
And the risk of infertility increases the older you are during treatment, Dr. Jamie Knopman of CCRM Fertility told SurvivorNet in a previous conversation.
View this post on Instagram
Meanwhile, endocrine or hormone therapy may block or suppress key fertility hormones and may prevent a woman from getting pregnant. This infertility may be temporary or permanent, depending on the type and length of treatment.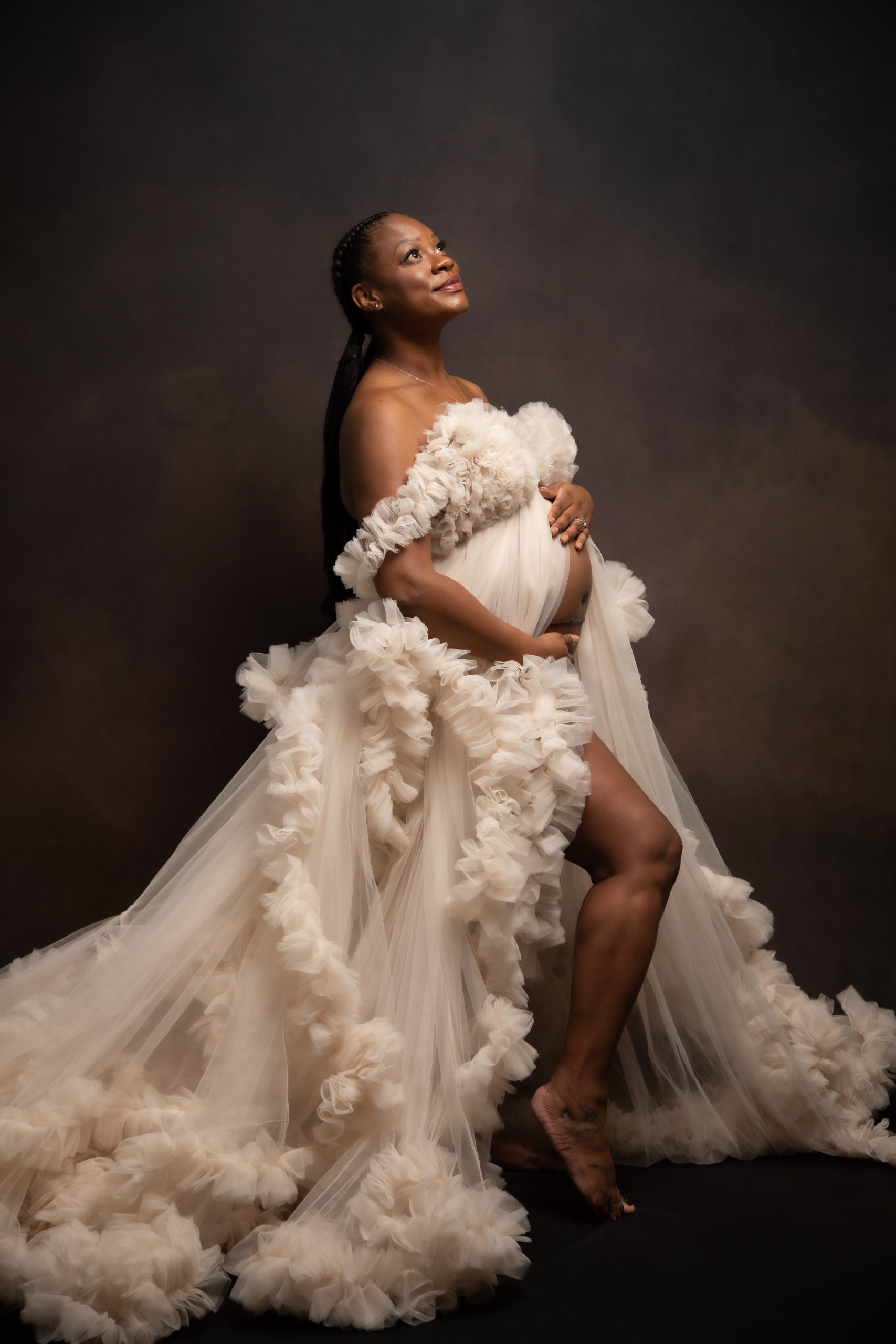 If you are having a treatment that includes infertility as a possible side effect, your doctor won't be able to tell you for sure whether you will have this side effect. That's why you should discuss your options for fertility preservation before starting treatment.
And that's exactly what Lauren did.
Preserving Fertility Before Cancer Treatment
To protect her dreams of having a second child, Lauren decided to harvest her eggs and freeze embryos before beginning treatment, which is the option that most women choose.
The plan was to do in vitro fertilization (IVF) after cancer treatment had ended.
After you finish your cancer treatment, a doctor who specializes in reproductive medicine can implant one or more embryos in your uterus – or the uterus of a surrogate – with the hope that it will result in pregnancy.
If you freeze eggs only before treatment, a fertility specialist can use sperm and your eggs to create embryos in vitro and transfer them to your uterus.
When the time came, Lauren and her husband consulted a genetic specialist, a reproductive specialist, and a cardiologist. When she was medically cleared to continue with IVF, her fertility doctors implanted her with the embryos, but the attempted pregnancy was not successful.
Tarpley and her husband were disappointed by this devastating news.
While in vitro fertilization and embryo transfer don't always result in pregnancy, cancer survivors seem to have the same chance at success as other women, Knopman says.
However, the following month, they were shocked to learn some amazing news: she was pregnant naturally!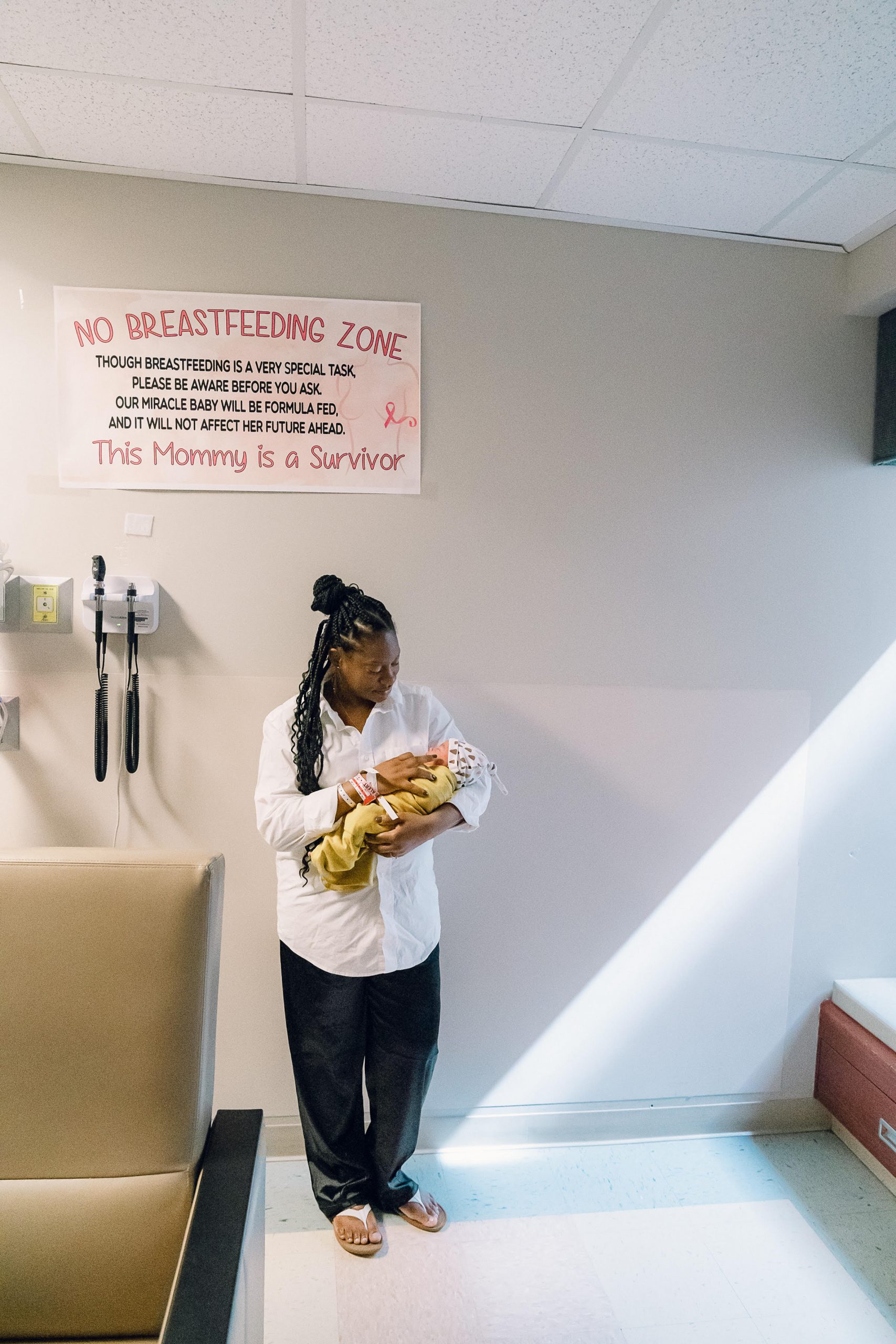 Advice for Survivors Pursuing Parenthood
Lauren has sage advice for survivors who want to pursue motherhood.
"What I would say to women who want to be mothers but are dealing with treatment for cancer is don't give up on your dreams," she says.
Freezing your eggs is an important step, she says.
"There are many women who aren't given the information about freezing their eggs," she says, "that don't have the time before treatment begins or resources at that time."
The cost can be prohibitive, Lauren realizes. She was able to freeze her own eggs because of a grant she sought and earned, which covered the fees.
Knopman agrees this is a big concern for women.
"The biggest hesitation most women have is cost because this isn't always been covered by health insurance," Knopman says.
As Knopman explains, there's financial assistance available for fertility preservation. Many fertility specialists discount the cost of treatment for people with a cancer diagnosis. Charitable organizations, such as Chick Mission of which Knopman is Chief Medical Officer, help cover these costs, too.
WATCH: Freezing Eggs or Embryos? What Should I Do?
Even if you cannot afford the expensive costs of IVF, she says, don't despair.
"Just because you didn't freeze eggs or embryos before treatment doesn't absolutely mean you can't have children after treatment.," Lauren said.
She points to her own pregnancy as an example – Lucy was the result of a spontaneous pregnancy after IVF did not work.
She also advises women not to take "no" for an answer if they're told motherhood is impossible.
"I got a second opinion and that doctor gave me hope," she said.
And for women who worry and are afraid of trying to become parents during or after treatment, she says, "Life is for living, and we have to take our lives back after cancer. Do it scared!"
Learn more about SurvivorNet's rigorous medical review process.